The day started out a little more hectic than usual.
---
A 19-month-old alarm clock sounded off at four in the morning, just an hour earlier than predicted. Hair had to be done, webinars recorded, and social media posts strategically released to the 25,000 followers anxiously waiting word from their favorite Liberian girl promising them a new lesson on digital domination. But no worries. Mattie James, entrepreneur and founder of the fashion and branding blog Mattieologie.com, is used to wearing a lot of hats. Super mom and influencer are just a couple of head adornments that she wears effortlessly.
"With the baby waking up super early and having to do the webinar, it kind of got just a little bit more hectic than I anticipated," she shares with me from her Atlanta-based home. "You just pull it off and put out fires as you need to."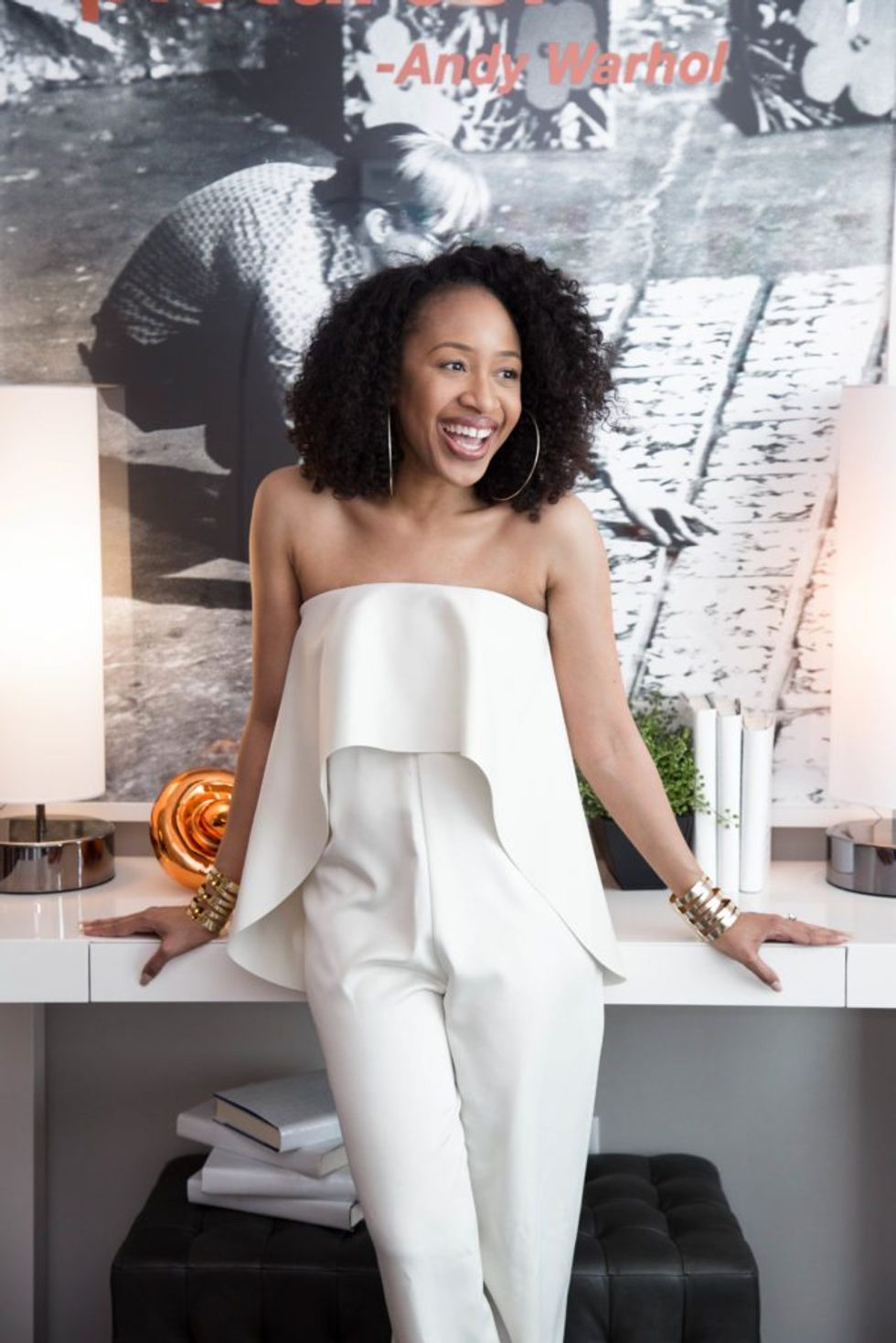 Photo Credit: Mattieologie.com
James is a part of what could be considered the new class of digital entrepreneurs. Today's movers and shakes aren't just creators, they're their own celebrity. Complete with a strong following, endorsement deals, and six-figure income streams that make you question why you dared to limit your dreams to the traditional nine-to-five job. But James is no overnight success; it took years before she could cash in the coins provided by brands and creative concepts for monetizing her blog.
Back in 2009 when Mattieologie was birthed, blogging was still just a hobby to James. The year prior she was working in retail management, but before she could reach the quarter-life she had a crisis—one that had her questioning whether following in her mother's footsteps (her mom worked in the cosmetic industry since before James was born) was aligned with her own purpose. So a month after her then fiancé got down on bended knee, she put in her two weeks notice. "I was like I don't want to start my life as a wife and as a woman of the house doing retail management. It was something that I settled for just for the sake of money, and now that I was getting into the swing of adulthood, I was just like I don't want to do that," says James.
With a passion for sports and journalism, James went back to square one and started as a promotions intern at a sports radio station. Three month in she was offered a position as the street team manager, but despite being in a male-dominated industry, James still had a love for pretty things, including fashion and beauty. "I learned about everything from Fendi to Ferragamo from my mom. By default since I always had access to beauty and fashion things, I think naturally my likeness towards them was always there."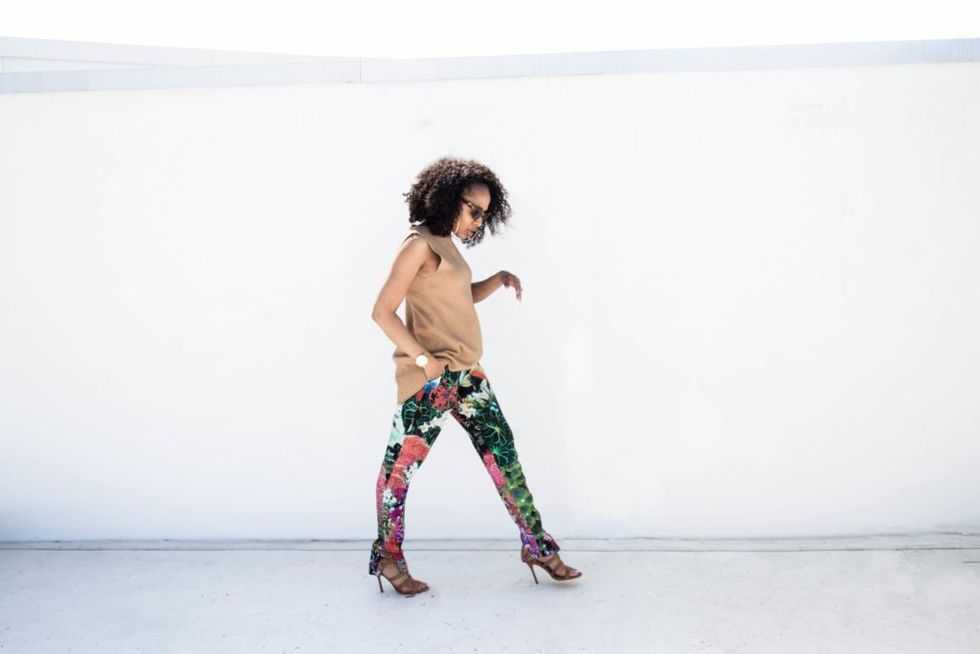 Photo Credit: Mattieologie.com
That same year she won the Miss Liberia USA pageant. With all eyes on her, she saw it as the perfect opportunity to take Mattieologie to the next level. She bought the domain for her budding style blog, but with little knowledge about branding or how to turn her hobby into a profitable business, she found herself doing what many entrepreneurs do—just figuring it out along the way. "I literally did not know what I was doing," she confesses. "I knew that I wanted to blog and I just made that decision. And the thing about decisions is that they're non-negotiable, so even if you don't know what you're doing, once you've decided to do it you're moving forward.
It took six years of trial and error before James figured out the formula for financial success. Hint: it doesn't include using Google Adsense. "I've been a blogger for six years but I've been an influencer—where people actually listen to me and I listen to them and really started producing content that my audience wanted—since 2013."
What her audience wanted was the real Mattie James. Not the cookie-cutter version that she initially portrayed on Instagram, but the one who occasionally goes bare-faced and sometimes struggles with balancing marriage and mommyhood.
"So many of us are trying to look like the perfect version of ourselves, and that's not what people want."
"In the beginning it takes you so long because you have to come to terms that you have to share your story," she says. "So many of us are trying to look like the perfect version of ourselves, and that's not what people want. People want to know that you went to the Walgreens and spent $30 because you're still trying to find the perfect red lipstick as a brown girl. People don't want to know that you just look perfect on Instagram."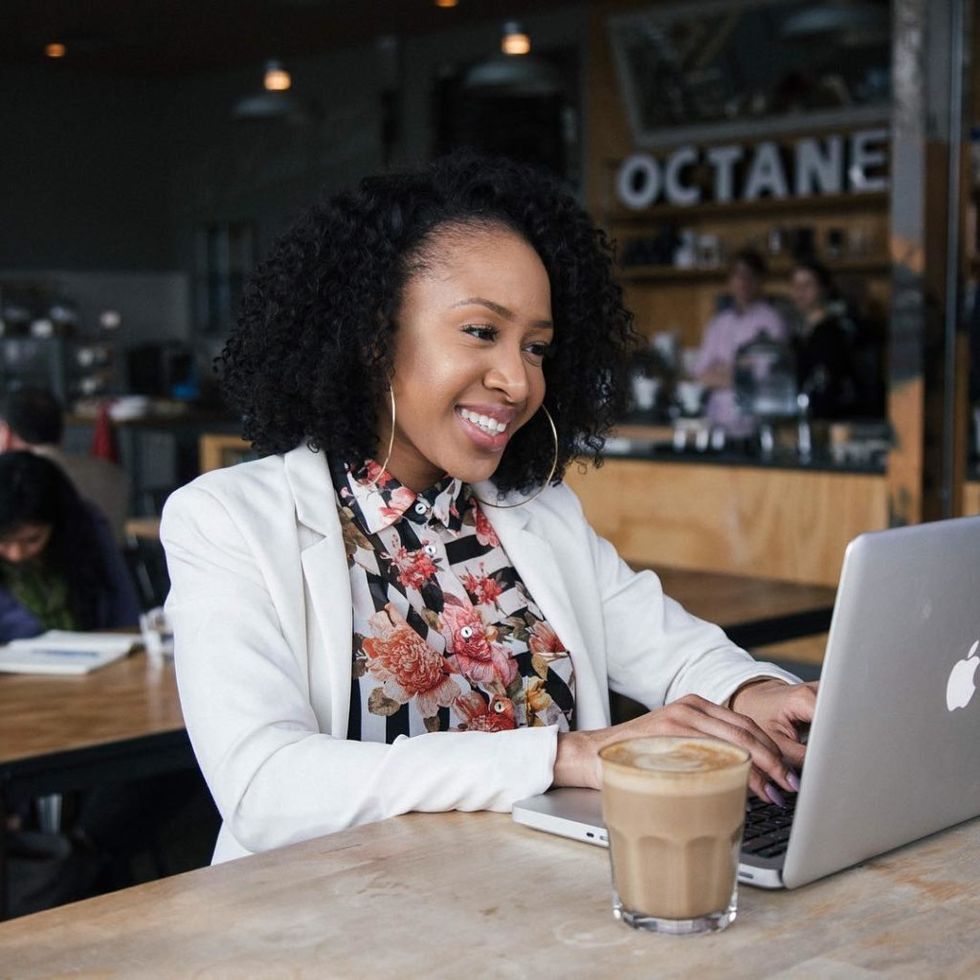 Photo Credit: Mattieologie
It's something that brands have yet to master—creating an authentic connection with consumers. They turn to influencers like James to reach an audience that would normally shoot them the side eye when promoting products, and bloggers are getting up on game as to how deep the corporate pockets go. In a recent blog post James shared that since quitting her full-time job last June where she was making $49,000 a year, she's pulled in over $150,000. Over half of that was thanks to the bread and butter of her balance sheet—her online courses ranging from $97 to $997 teaching fans and followers how they, too, can get paid to be themselves.
"What you have to pay attention to is what the top influencers are doing and the capacity that they're working with brands," she advises. "I think that people are familiar with blogging enough to know that, okay, there's sponsored posts. But when you look at so many different things like what [DJ] Khaled has done for Snapchat, who would think that you could actually monetize and fully influence from Snapchat?"
Arguably, it's her transparency that keeps her fans hanging on to her every word. Not just about how to make passive income, but her personal struggles as well. In one webinar she shared that she wasn't able to post content consistently for the month because she had a miscarriage due to uterine fibroids. In an age where mystery is an anomaly, it begs the question, at what point do you stop fans at the door of your persona life?
"I wanted to share because somebody might have gone through something similar and think that they should just give up, and I don't want her to feel like that," James says. "I'm transparent because it's more important to me for my audience to be helped and fully served than for me to look cool and perceived as perfect. I don't want people to worship me, but my job is to serve you, and if my transparency does that then that's what I'm going to do."
"I had a miscarriage before I had Babyology and one after, and I'm still here, and I'm still going to try to have a second baby," she continues. "I just want whoever is reading this or watching a video of mine to know that life goes and you can push through and that there is life after a tragedy like that."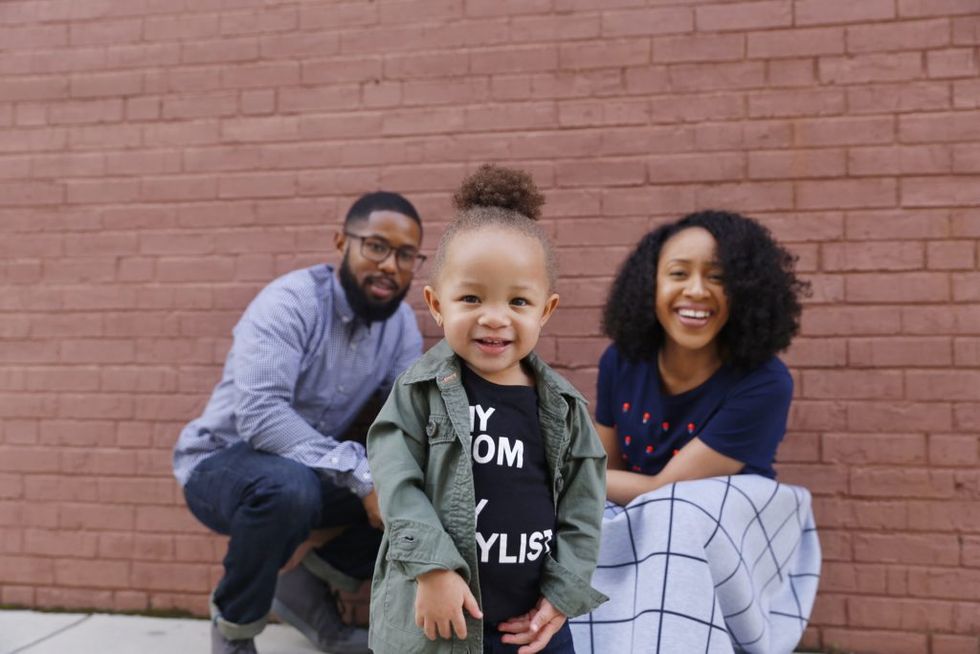 Photo Credit: Mattieologie.com
There are things that she does keep close to her heart, like her daughter Maizah (whom she's deemed as "Babyology") and her relationship with her husband, Chris, who has been her biggest supporter since before James was raking in the dollars. "He's just such a servant, and he's so willing to serve as my husband or serve my daughter as a father. And he's so consistent at that and he's willing to do that whether it's on a weekend or after a really long day at his 9 to 5. That's really important to me."
While you'll catch flashes of them on her timeline, her family secrets are one thing that aren't for sale.
Though James hopes to inspire others to get paid for their passion, she's also come to terms with the fact that life in the limelight isn't for everyone. It takes a lot to shed insecurities and hit the record button for thousands of followers to have access to your everyday life. It's equally as tough to stay committed to the process required to hit the six-figure mark. In one webinar, she bluntly tells her viewers that only two percent are really going to take her lessons and apply them in their own businesses. It's the fear of responsibility, she says, that keeps them from achieving their desired level of success.
"A lot of people do not follow through because of the responsibility of having to do it again. Winning is not accidental. It takes a commitment, and people don't want to be held responsible. The more you succeed, the more responsibility. It's funny because we're so worried about not being perfect that we think that being powerful and being who we always wanted to be is associated with being perfect, and so we're afraid. We underestimate our worth, and overestimate what people think about us."
For James, though, being in the spotlight as a blogger and influencer is a modified version of the dream that she had as a teen leaving her Alabama home and moving to New York as a classically trained dancer in hopes of being a pop star. "No matter what I did in my life I knew I wanted to be a rock star at it, and when I was a teenager, blogging didn't exist. Now I realize with Mattieologie, I can be a rock star. I don't have to sing, social media is a stage. Blogging is a stage. So I kind of let that go and realized that I can be a star in my own right because of content."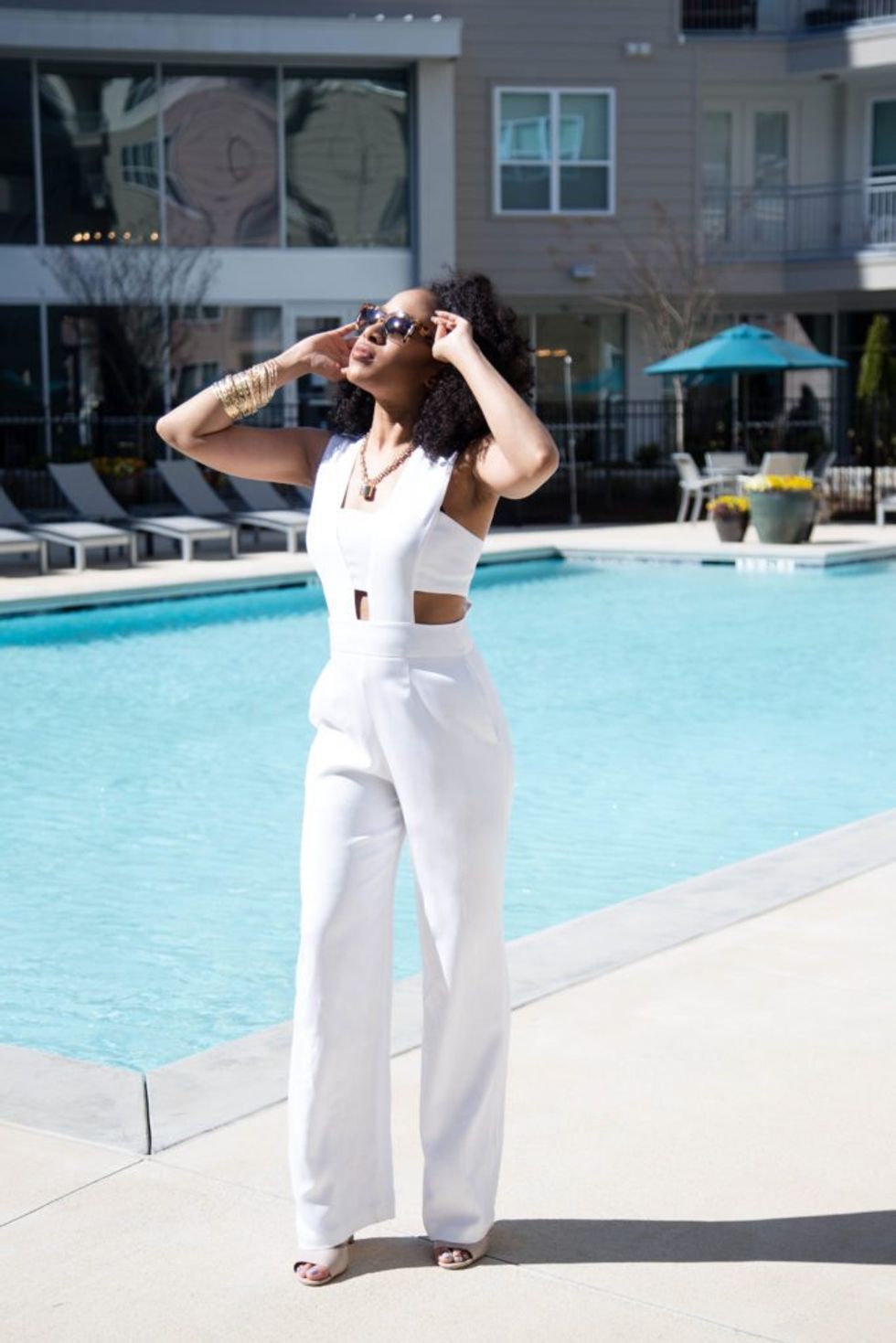 Photo Credit: Mattieologie.com
"The next Oprah and the next Beyoncé are not going to be from a traditional music industry process or even television. They're going to be made on the Internet."
James believes that the new generation of celebrities won't be made in studios or even on traditional stages. "The next Oprah and the next Beyoncé are not going to be from a traditional music industry process or even television, they're going to be made on the Internet," she predicts. "That person can be me. I'm not afraid of that possibility and I don't even think saying it out loud is an ego, it's just that I'm willing to put in that work to be that possibility."
Slay on.
Originally published October 17, 2016
Featured image by Mattie James/Instagram