---
Sabrina and Idris Elba are national treasures that should be protected at all costs.
The couple recently announced that they have been diagnosed with COVID-19 and confirmed the self-quarantine hype. If you aren't on a mandated self-lockdown by now, you probably should be, and Sabrina has the perfect skincare tutorial to get you through without losing your sanity.
In a recent episode of ELLE UK's "Wake Up With Me", Sabrina opened up about the morning routine that helps her slay the day, and according to her, it always starts by checking in with her mom and and her ridiculously delicious husband:
Sabrina Elba On Morning 'Us' Time With Husband Idris And Blood-Infused Moisturiser | Waking Up With www.youtube.com
"Usually, my husband's here but I'm traveling and he's working and we would have my 'us time'. That's probably the first thing I do every morning with him. Just check-in, make sure we're good and then we can carry on about our days and it's just a nice way to start."
Along with QT with loved ones, Sabrina says that her plasma-infused moisturizer is the key to getting herself all the way together for the day ahead:
"Barbara Strum can make a face cream using your plasma. So she takes a bit of blood, mixes it around, separates the plasma, makes it into her face cream. Kind of sounds gross, but it works really well and it's made just for you."
For more details on Sabrina's morning routine, scroll below!
FOREO Issa 2 Rechargeable Electric Regular Toothbrush ($169)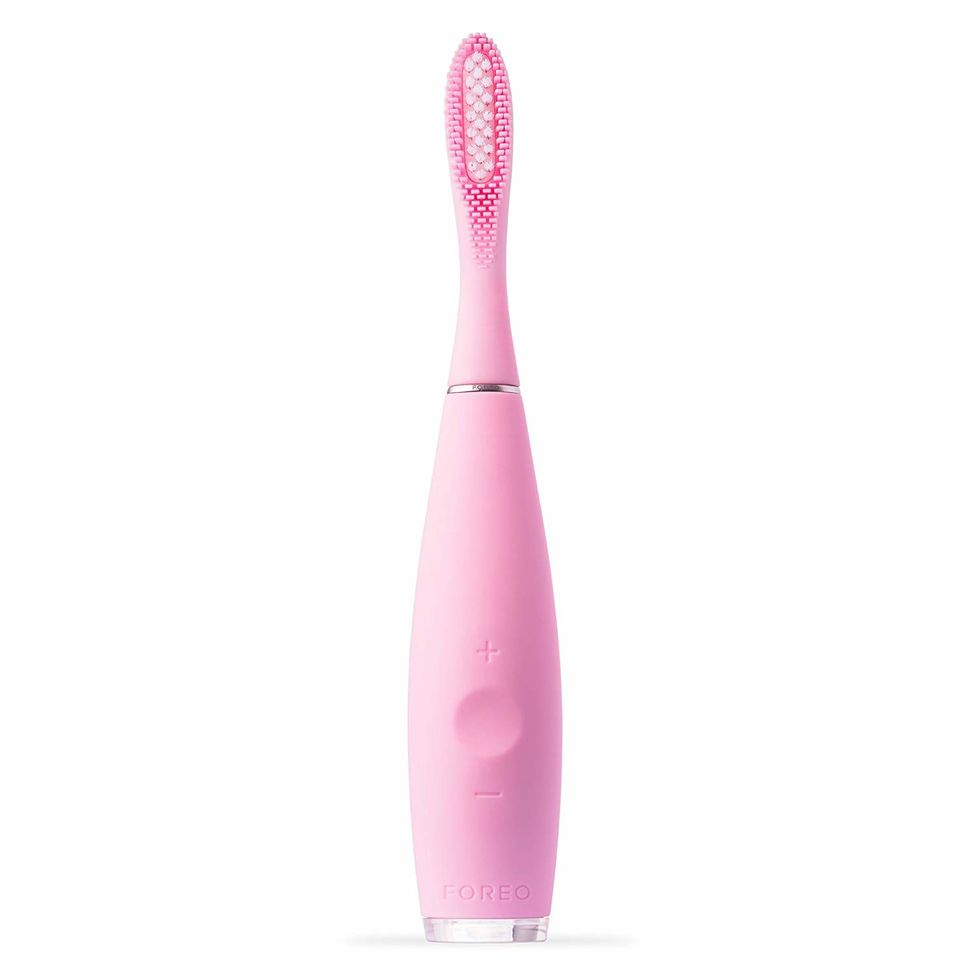 Amazon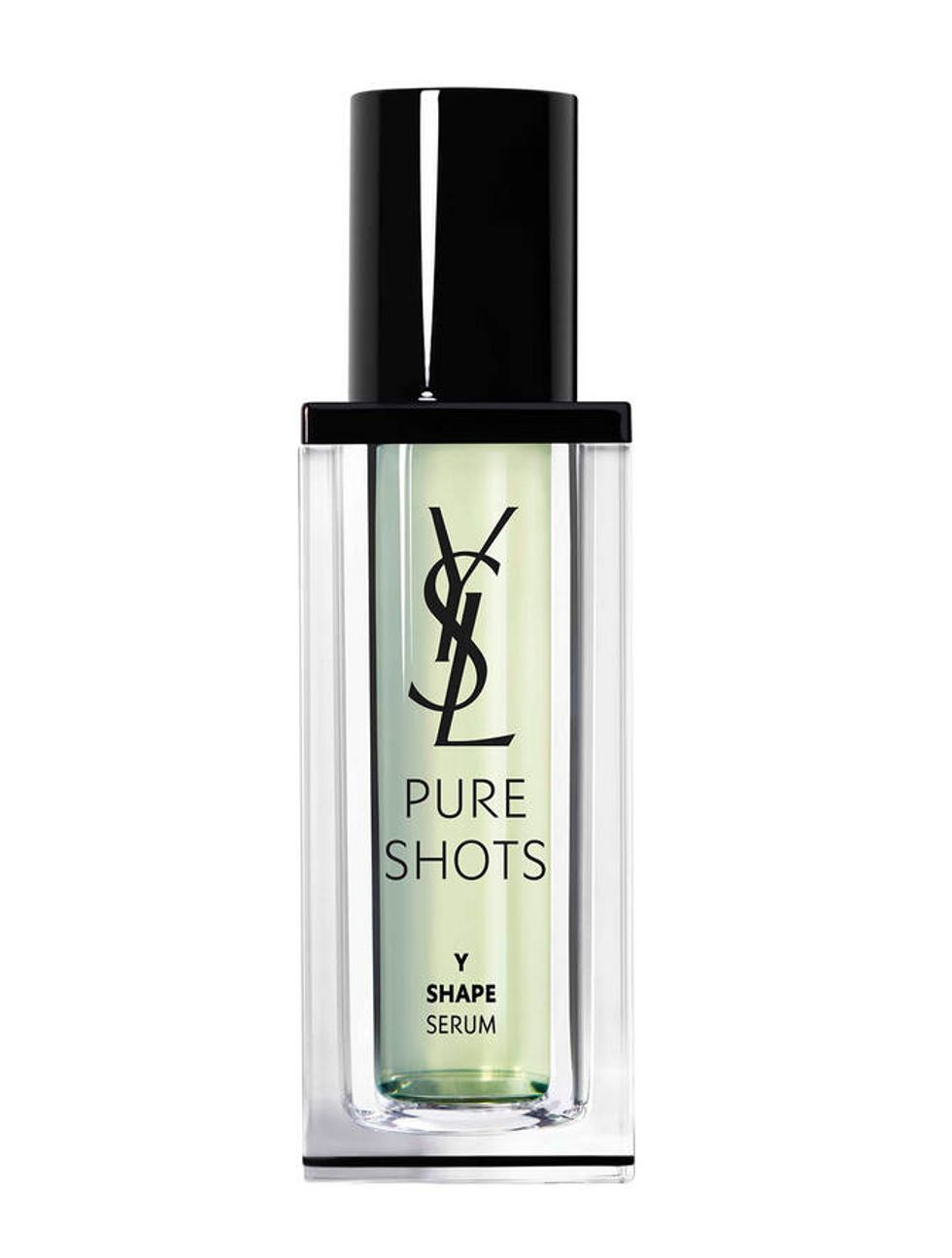 "I love starting with this serum. When I break out, I tend to get dark spots for a long time, so I make sure to use this after every wash. I'm guilty of mixing two serums, as well. I'm getting older now, so the more the better, and this is from YSL."

Darker Skin Tones Hyaluronic Serum By Dr. Barbara Sturm ($235)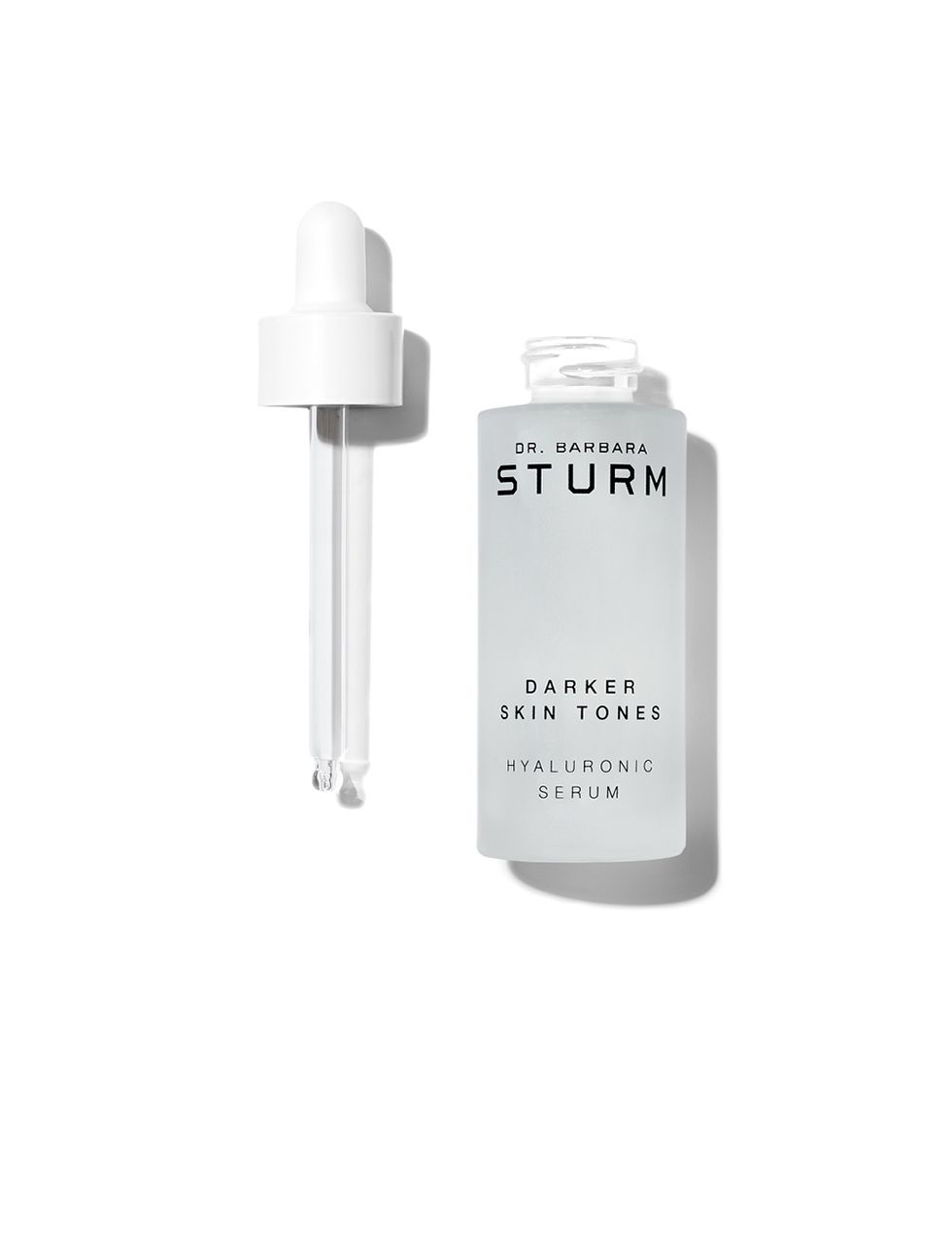 Dr. Barbra Strum
LANEIGE Lip Sleeping Mask ($20)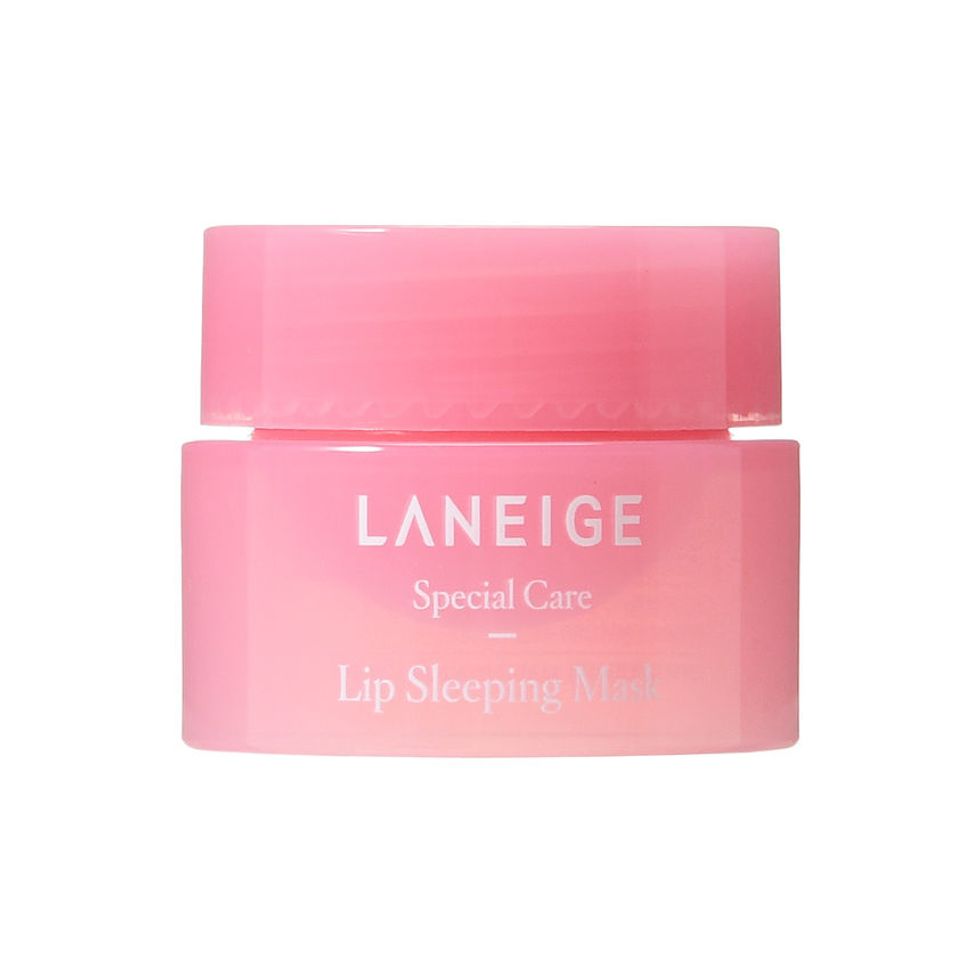 LANEIGE
"I kind of actually like to start off [my makeup routine] by moisturizing my lips. I know it's a sleeping mask, but I like to use it in the day."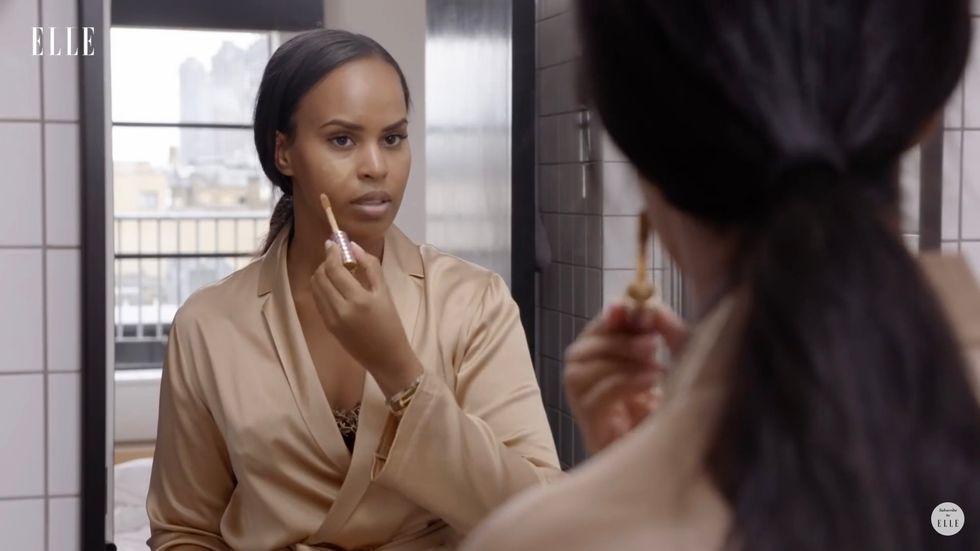 ELLE UK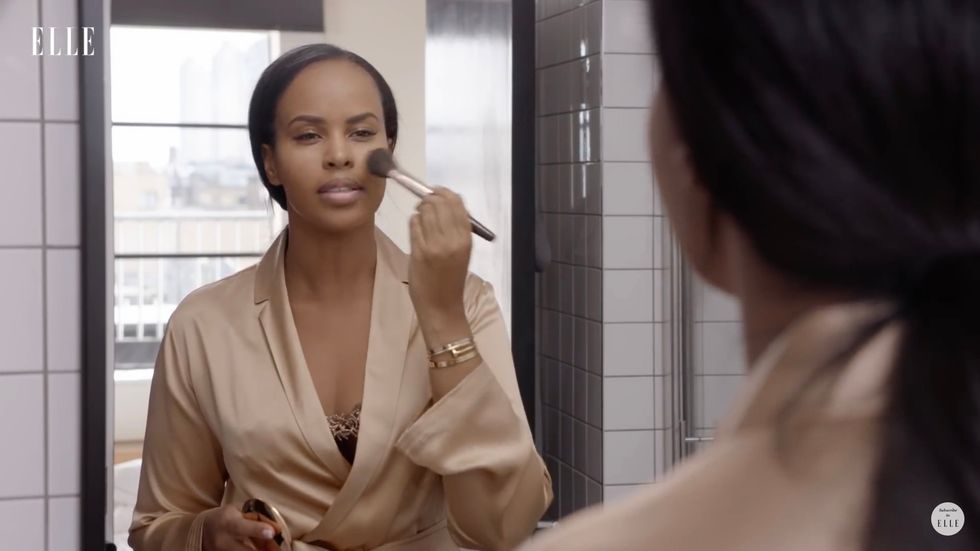 ELLE UK
"Charlotte Tilbury's Airbrush Flawless Finish is like literally that, an airbrush flawless finish and it goes on really thin, too, so you don't feel too powdery. Just where I get oily during the day, you know?"

Fenty Beauty Full Frontal Volume, Lift & Curl Mascara ($21)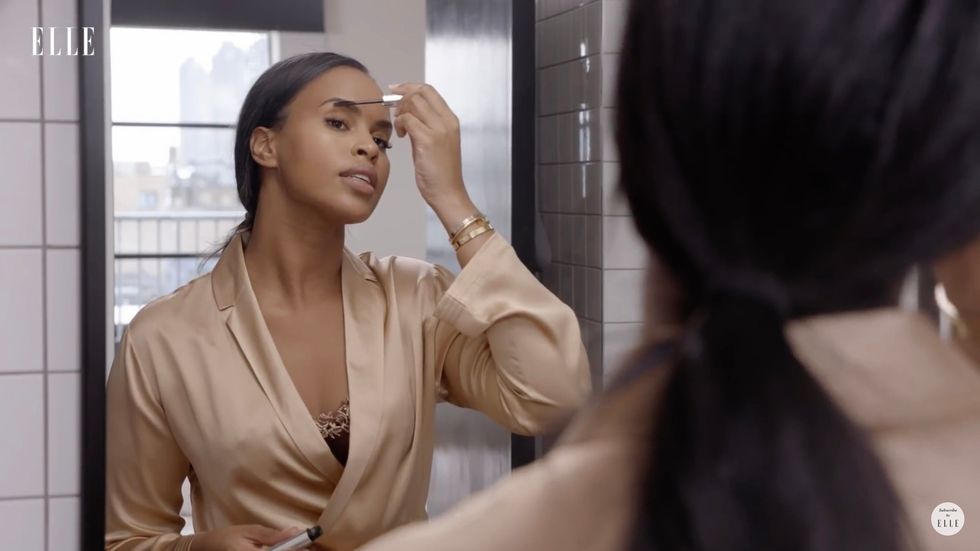 ELLE UK
"Let's move on to a bit of mascara and we're done. Fenty, who doesn't love this brand? Her new mascara is phenom. I do have lash extensions, but I like to put a little bit on top. I know they tell you you shouldn't, but a little mascara never hurt anyone."
Featured image by Instagram/@sabrinaelba.