Brandi Mallory is redefining what it means to be a mover and shaker and she is doing it one dance routine at a time.
---

The Atlanta-based makeup artist and former Extreme Weight Loss contestant is dancing her pounds off and going viral while doing it. In a video posted to Instagram earlier this month, Brandi popped, locked, and dropped it through intricate choreo to a "Thriller" remix, and it was nothing short of amazing. Over 200,000K views later, the Dance Your Pounds Off movement is in full effect – thanks in part to Brandi slaying the fitness game and her unapologetic body confidence.
Dance Your Pounds Off was not the beginning of Brandi's weight loss journey, but instead more so of a continuation. Her journey to weight loss began as a contestant on Extreme Weight Loss at a weight of 400 pounds. There, she learned the key to staying active is doing something you love. And it was through Zumba that she rediscovered just how much she loved to dance. Not long after, in October 2014, she got a call from Dwight, the owner of Dance Your Pounds Off, that would change her world forever. He asked her if she could speak on a confidence panel he was hosting, and later invited her to take part in his dance classes.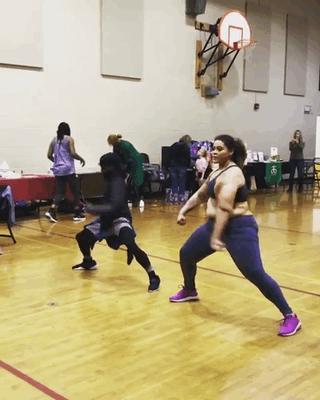 "Dwight is amazing. He's amazing at not allowing you to just be regular you. Like, he forces you to get out of your head. He can also tell when you have something that's going on. A lot of people think that Dance Your Pounds Off is about the weight loss aspect," Brandi tells xoNecole exclusively.
"Of course, weight loss is the obvious aspect for him, but it's actually has everything to do with dancing the pounds off that we carry around daily, that we carry on our shoulders. Bills, health issues that our family members may be going through or experiencing, relationship issues. Things that everybody goes through. And he thinks that the dance floor is the best place to kind of dance that negative energy off. He breathes life into people, so I really couldn't imagine being in a better place."
Despite where she is in her journey now with Dwight and Dance Your Pounds Off, it wasn't until earlier this year that Brandi committed to the movement. She went from going to a Pounds Off class every now and then, to attending classes every Monday, Tuesday, and Wednesday, with makeup gigs and travel being the only exceptions for her being MIA.
She described the motivation behind rededicating herself to fitness with Dance Your Pounds Off, saying, "I said if I'm going to do this, I'm going to really start appreciating the body that has gotten me so far because I couldn't see what I felt."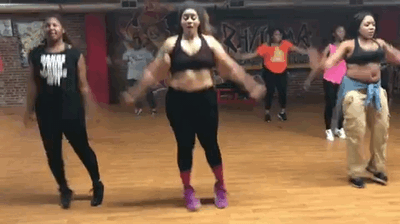 What's probably even more noticeable about Brandi, other than the fact that the girl can MOVE, is how confidently she rocks a sports bra and embraces the loose skin that's still there after losing so much weight --175 pounds to be exact.
"I kinda wanted to regain an appreciation for myself and I decided, okay, I'm going to do it shirtless."


"I don't know why that was the thing, but it was more so about wanting to appreciate my body. It has gotten me through so many things… Obviously, nobody likes the rolls, nobody likes the jiggle, but oh my God, I've lost so much weight. Should I really be this angry and hurt and disappointed? And so, it was just really a way to kind of change that."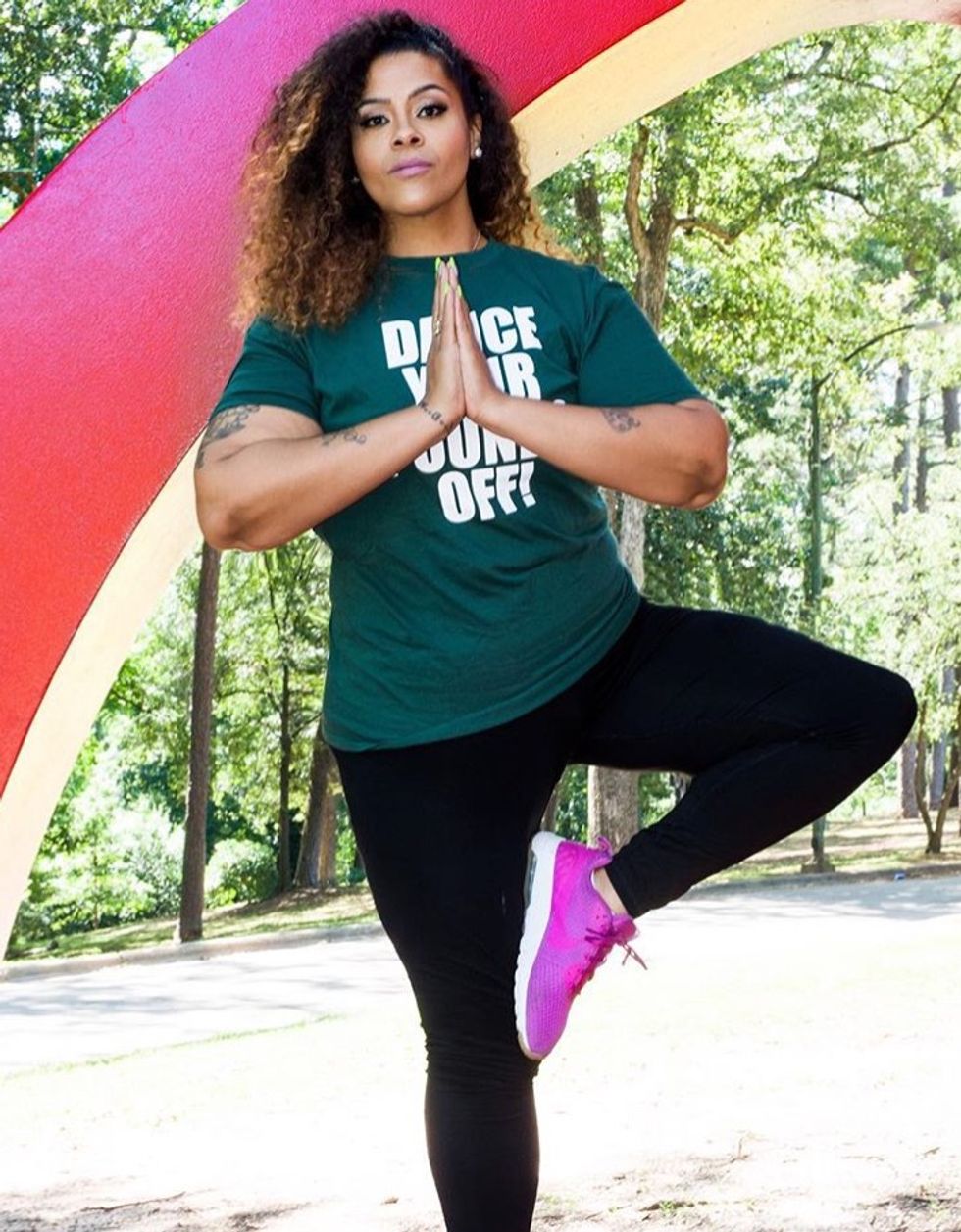 Making that decision is not only an inspiration and a positive change for Brandi and how she views her body, but it also inspires all of us to love the bodies we have. Brandi still has fitness goals, but is learning to love and appreciate her body as is. Since becoming a part of Dance Your Pounds Off in January, Brandi has lost 20-25 pounds and she has a goal of losing 25 more by next January.
At the rate she's going, we have a feeling she'll make her goal in no time and that she'll have plenty of fun while doing it.
Be sure to keep up with her fitness journey by following her on Instagram.
If you're in the Atlanta area, check out the classes Dance Your Pounds Off has to offer here. Online classes will be available soon.