---
OK, so maybe I lied a teeny bit. By my usual standards, I do need to get my nails done along with everyone else I know who really misses being directed to "pick a color" or asked if we want "the spa or regular pedicure?" You know that meme with Arthur's little sister D.W. staring longingly at something off-camera? Well, I am D.W. and D.W. is me and what we are looking at are the nail salons with gates pulled down in front of them.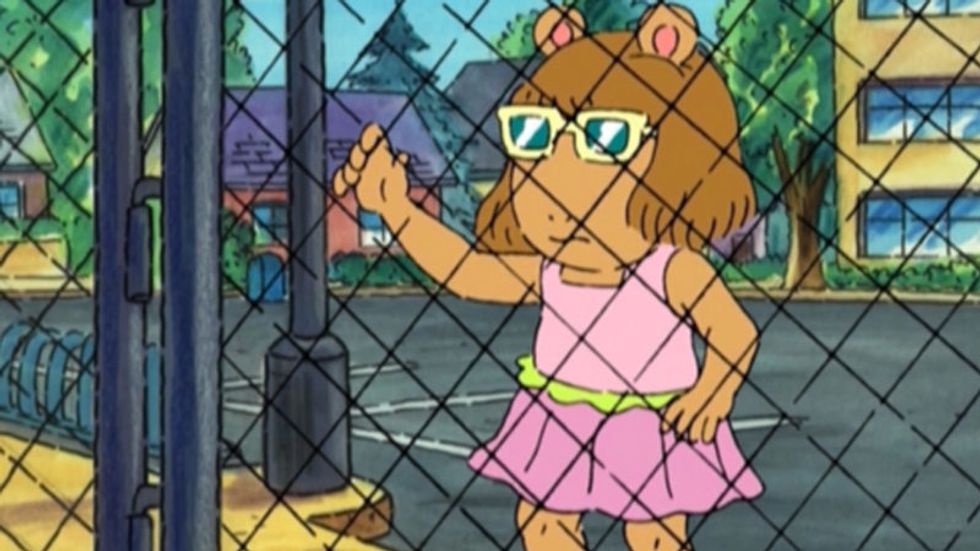 PBS
Of course, the Twitter jokes flew the moment that folks discovered nail and hair shops would close, with the assumption being that anyone who frequents those places would be "ugly" now that they can't access a professional. "It's gonna be all about personality now," read one tweet that I am paraphrasing. But honey, during this time when my routine is drastically different and I need to better manage all this time I have to overthink, I decided the last thing I need to be doing is labeling anything on my body as "ugly" based on my access to a shop. I am determined to be gentler with myself these days instead of nitpicking at little things.

We're still fine even without a professionally done mani, pedi, wax, or whatever, OK loves?
That said, I still plan to settle my behind in my nail tech's chair as soon as outside re-opens and I can safely do so. Hair and nail salons have long been places many Black women go for using glam as a self-care practice; for some (including me), those places were our introduction to it. We often speak of hair shops doubling as therapy offices but the nail salons offer their own reprieve from life's demands. After a long week of dealing with all the things that pilfer our energy bit by bit, it feels good to get somewhere, sit down, and let someone take care of us for once. Like with hair salons, most of us indeed have a horror nail story or two — but there's still nothing cooler than finally finding your nail person who can do exactly what you want without you having to clock their every move.
It's even better if you link with someone you can trust to freestyle your nails and send you out into the world looking like walking art for the next two weeks.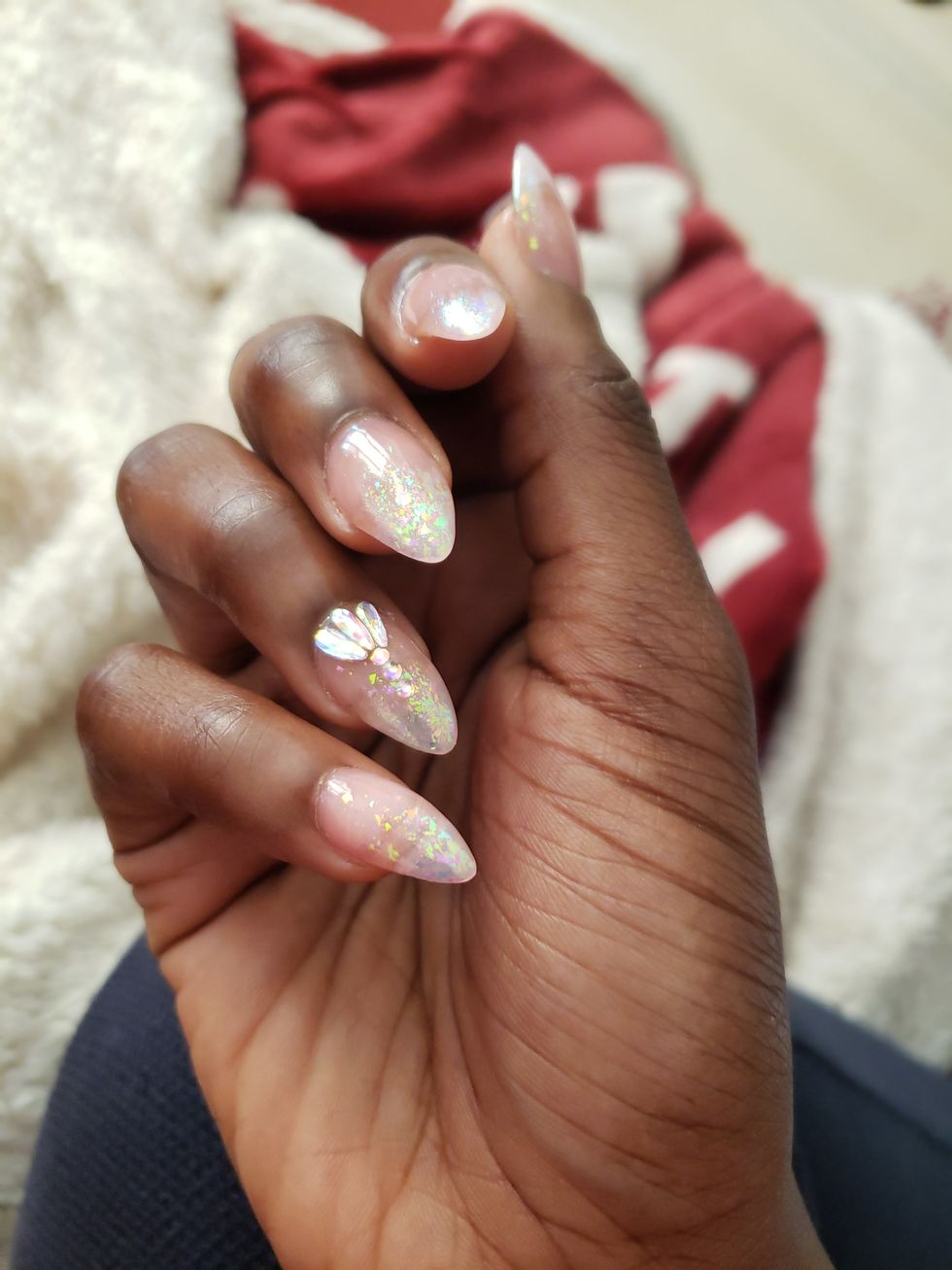 Marquaysa Battle
Certainly, not having my nails done isn't sadder or more important than the far greater problems occurring due to COVID-19 disrupting nearly everything about our lives. This is no effort to downplay them to uplift the sanctity of a full set. Instead, me not having access to the salon brings on sadness in various layers. It sucks to have one of the joys I'd made a part of my de-stress me-time routine stripped away from me. I've been getting my nails done professionally since I was in high school — the good ole days when acrylic sets were only $20. My mom would drop me at the mall (back when it was actually OK to do that, alright?) and I'd head straight to a spot called Exotic Nails to spend two hours or so with whoever could freak a French mani with a flower design on top — and a pedicure too if I had it to spare.
Although a teen, my life was often busy, stressful, and sometimes absolutely tumultuous. Exotic Nails was my happy pampering place where I didn't have to lift a finger or foot to do anything for anyone except to let the person in front of me file, paint, or massage. There was something luxurious about that moment that made me feel so renewed once it was over. That was my time to not have to do a single thing for anybody else. Time to exhale. Judging by the other faces that crowded up the spot — some of their heads nodding off as they got days worth of trouble, hard work, and putting other people first temporarily massaged out of their feet — it was theirs, too.
Over the years, my taste in nail designs has changed depending on the season I'm in or the job I have. But my appreciation for going to the nail shop remains.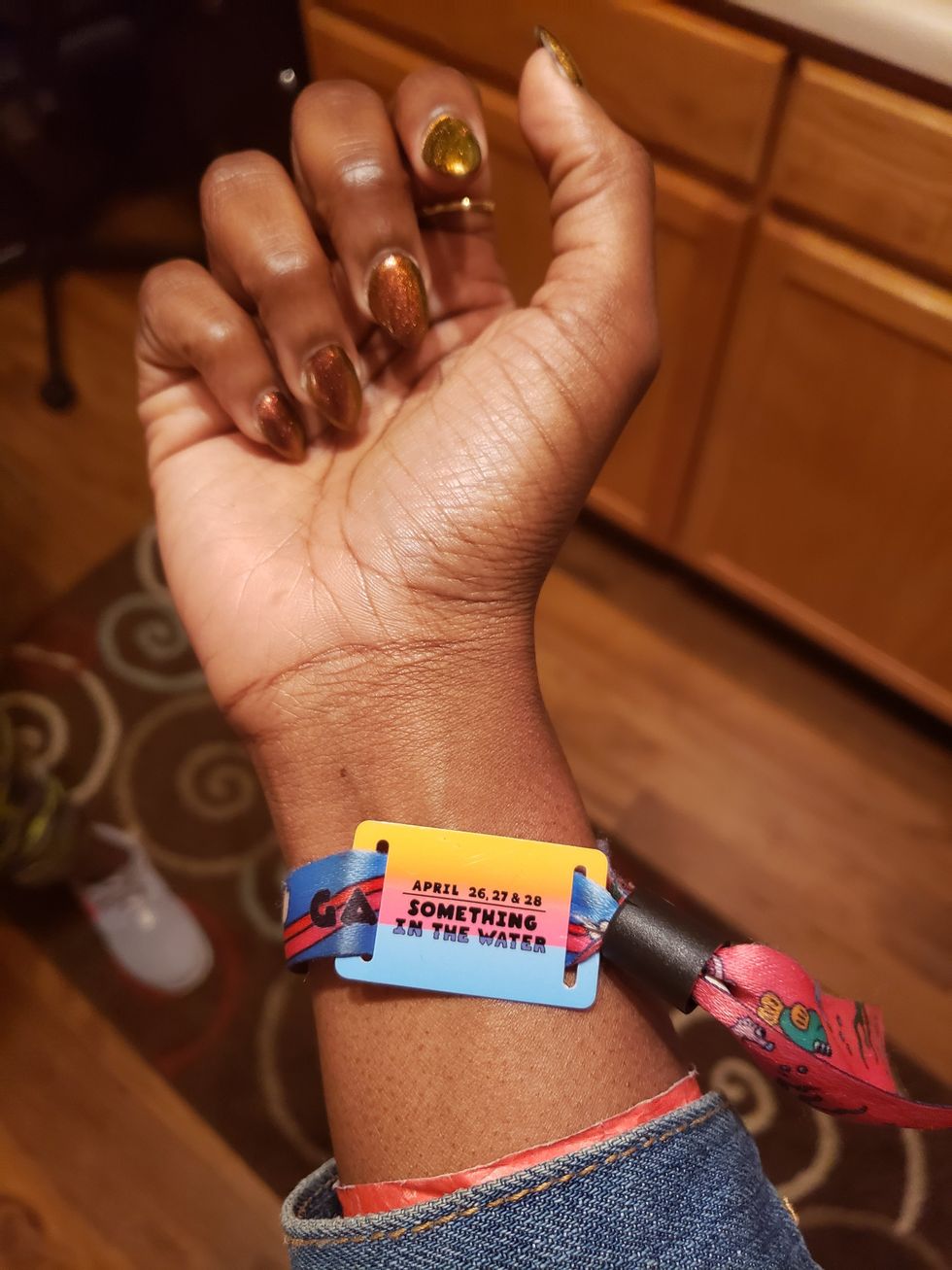 Marquaysa Battle
Beyond my personal self-care woes, I'm concerned about the employees and shop owners battling being completely blown out of business and scrambling to apply for federal loan relief — many of which are Black and brown people who are already economically worse off than the white folks in the same industry. 71% of small business owners worry they may not be able to financially recover from the effects of the pandemic, according to LendingTree's survey of 1200 people. 47% have already acquired new debt in attempts to keep their business during this time. I look forward to hopefully patronizing the establishments near my home again and helping in any way that I can.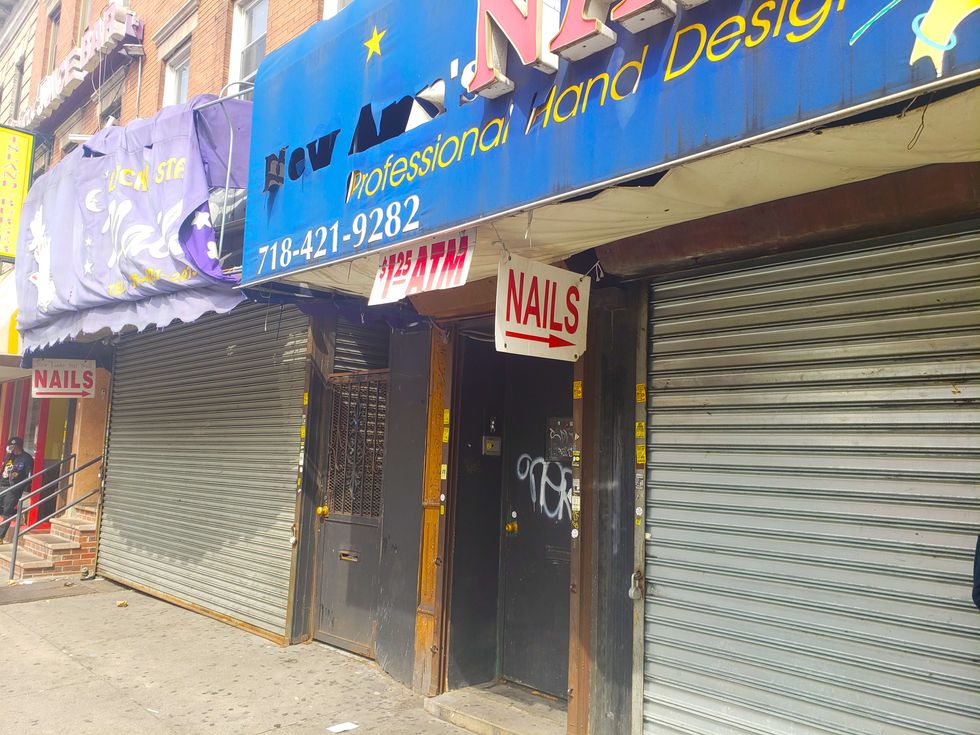 Marquaysa Battle
I also feel for other people who lean on their nail appointments for even more support than I do, like the members of the Long Nail Goddesses club in Newark, New Jersey — one of whom made getting her extremely long nails done a part of her road to recovery from drug addiction. "Instead of spending money on drugs," the unnamed woman shared in a 2018 Trulydocumentary published to YouTube. "I started spending money on getting my nails done. I pamper myself and this is what I love to do."
I also feel for the nail tech I had just recently settled with, Mandy, who was saving up to take her soon-to-be 10-year-old son on his first vacation in life and her first in 22 years. I wonder if they're safe, healthy, and how she's dealing with their (most likely) thwarted plans. Unfortunately, I didn't snag her number to shoot over a "How are you holding up?" text, but I do know that when outside opens up, if the nail shop is (prayerfully) even still in business by then, I'll be back in Mandy's chair so she can get these nails right, I can tip her well, and most importantly — I can relax again in one of my favorite happy places.
Want more stories like this? Sign up for our newsletter here to receive our latest articles and news straight to your inbox.
Featured image by Shutterstock