There is a lot happening in the zodiac for everyone in the coming weeks. The floodgates of the summer solstice has welcomed itself, and the energies hit heaviest on June 26. The Strawberry Moon came through dripping lunar manifestation power, there will be a solar eclipse happening on July 12, and the longest lunar eclipse that has ever taken place in over a century happening on July 27.
---
From June 26 to August 27, there will be six planets that will be in retrograde. These planets will bring about reflection of career, stability, security, emotional baggage, introspection, secrets, synchronicities, communication, thought, and action.
This read will reveal how each astrological sign group will be affected by some of the most powerful retrogrades, and how each individual astrological sign will be affected by the Summer Solstice Gateway. It will also suggest a divine July 12th and July 27th affirmation to recite during the solar and lunar eclipse, so bookmark this page!
Planetary Retrograde Energy
Jupiter Retrograde
Jupiter will be ending its retrograde on July 10, and has everything to do with ambitions, long-term plans, and travel.

Earth signs will be pushed to let go of any fear or doubt around the aforementioned categories. For whatever reason, you have been holding back on any of these things, you will release blockages, stop making excuses, and make an ultimate move! Put your earthy energy into play, and hit the ground running! Many will struggle with going back into negative patterns in any area of life.
Water signs will learn to take matters into their own hands when it comes to Jupiter energy, if you have been wanting to go on a vacation or make a long-term plan contingent upon other people. If people rock with you, or contribute financially, that is great...but ultimately, if you want it, you have to go get it yourself. This is "pull yourself up by the bootstraps" energy.
Fire signs might make plans with groups of people only to see the true colors of some people in their crew under this energy. With this retrograde, make sure you aren't grouping up with fair-weather friends, or those who just want a piece of your glow up. Not everyone in your circle may actually be for you, and this energy will bring it to light.
Air signs will find themselves moving further away from people who are not like-minded, or as free-spirited as they are. Under this Jupiter retrograde energy, you'll find more than ever, that birds of a feather flock together. The retrograde energy will pull air signs out of their comfort zones, and move closer to authenticity of self and surroundings.
Pluto Retrograde
Pluto has been in retrograde since April, and will go direct on September 30. This energy involves revelations and releasing baggage.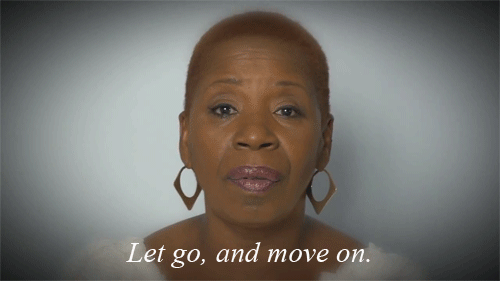 Earth signs will feel the heat when it comes to any kind of codependent relationships, behaviors, or addictions. This Pluto retrograde energy will be putting what it is you need to let go of in your face. If anyone or thing is siphoning your energy, Earth signs will have to build enough strength to acknowledge it, and let it go.
Water signs will be pushed into following the rules and playing by the book! This wave of Pluto retrograde energy will make it near impossible for you not to engage in the status quo. This could mean paying off all of your bills, abiding by legal or technical procedures, or doing "the right thing," by your friends, family, and spouses.
Fire signs will be faced with deciding not to engage in petty conflict, dirty games, or unhealthy competition. The Pluto retrograde will push many fire signs away from toxicity, and this even includes where you have been too difficult for your own good. Ultimately the choice is yours not to stoop down into low vibration.
For air signs, the Pluto retrograde energy might have you revert back to old drama and pain, for the sake of seeing if there was something that you missed. Many of you might be wondering if salvaging a tainted relationship is worth it. One part of you might be missing old friendships, while the other part wants nothing to do with it. It's up to you to see if any of it is worth the backtracking.
Mars Retrograde
Mars entered retrograde on June 26 and will go direct on August 27. It has everything to do with how your energy is vibrating, and what actions you need to take for your life.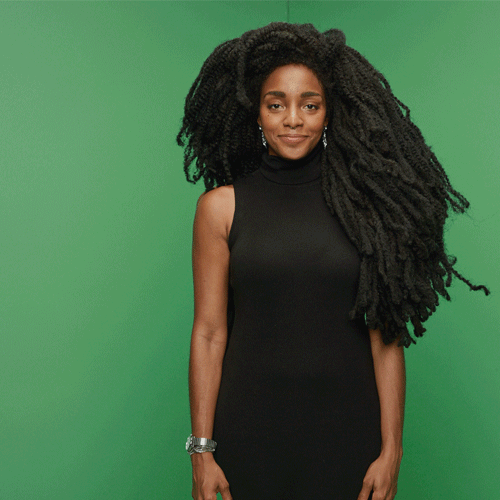 Earth signs will really be feeling the Mars retrograde pressure when it comes to finances and love. Earth signs love the lap of luxury and all the nice things, but this retrograde might cause you to overspend and dip into savings. It is summertime, and we all want to splurge, but be careful! When it comes to romance, be wary of making decisions and advances under the influence. Spur-of-the-moment energy might be cause for regret later on.
Water signs will be hit with a wave of retrograde energy that will amplify their introverted nature. Mars is a volatile planet energetically, so when paired with self-love, self-care, and self-introspection, water signs might go through it internally. Instead of fighting this energy, openly communicate with your inner self to uncover what is truly important for you and your life in the moment and what makes you whole.
Fire signs are in for a bumpy energetic ride under this Mars retrograde. This energy will cause a lot of fire signs to want to spend time on their own and get grounded. With your spitfire energy, you could attract a frenzy of people around you who could either make things better or worse in your experience. This energy will cause you to do more pre-screening and observation of those around you before allowing them into your space.
Some air signs might be feeling a bit aloof in this Mars retrograde energy. You might have a hard time with memory, making decisions, calling shots, or being inactive. There could be a lot of waiting until the last minute to get things done, and wasting a lot of time. The summer time is the best season to pick up new hobbies, try new things, and gain new experiences. Get active, get out there, and enjoy life in the present moments.
Now that you have an idea of how each retrograde will affect your life, check out what the summer solstice gateway has in mind for your individual zodiac sign by clicking through the gallery below:

1

.

Aries
The summer solstice energy has influenced many Aries signs to purge out any leftover grievances of the first half of 2018, and make way for moving forward with your life. It's all about letting go of what no longer serves you, and what holds you back from manifesting the life that you want to live. The summer solstice gateway is sparking energy and enthusiasm back into your to-do lists and goals. There is no more sitting on what you have lost, and more focus on what there is to gain.
Eclipse Affirmation: "It's out with the old, and in with the new, what's in the past is in the past, and I feel brand new. I'm ready to manifest all of my heart desires and transform my experience, and vibrate higher."
All astrological Tarotscopes channeled via Tarot Cards! For your own Intuitive Channeled Healing Session, follow @Melanade_Stand on IG and send an inquiry via DM!

Featured GIF by Coveteur