In the words of Steve Harvey, 
"Your career is what you're paid for. Your calling is what you're made for."
And with that said, Mr. Terrence  "J" Jenkins, is humbly on to the next!
---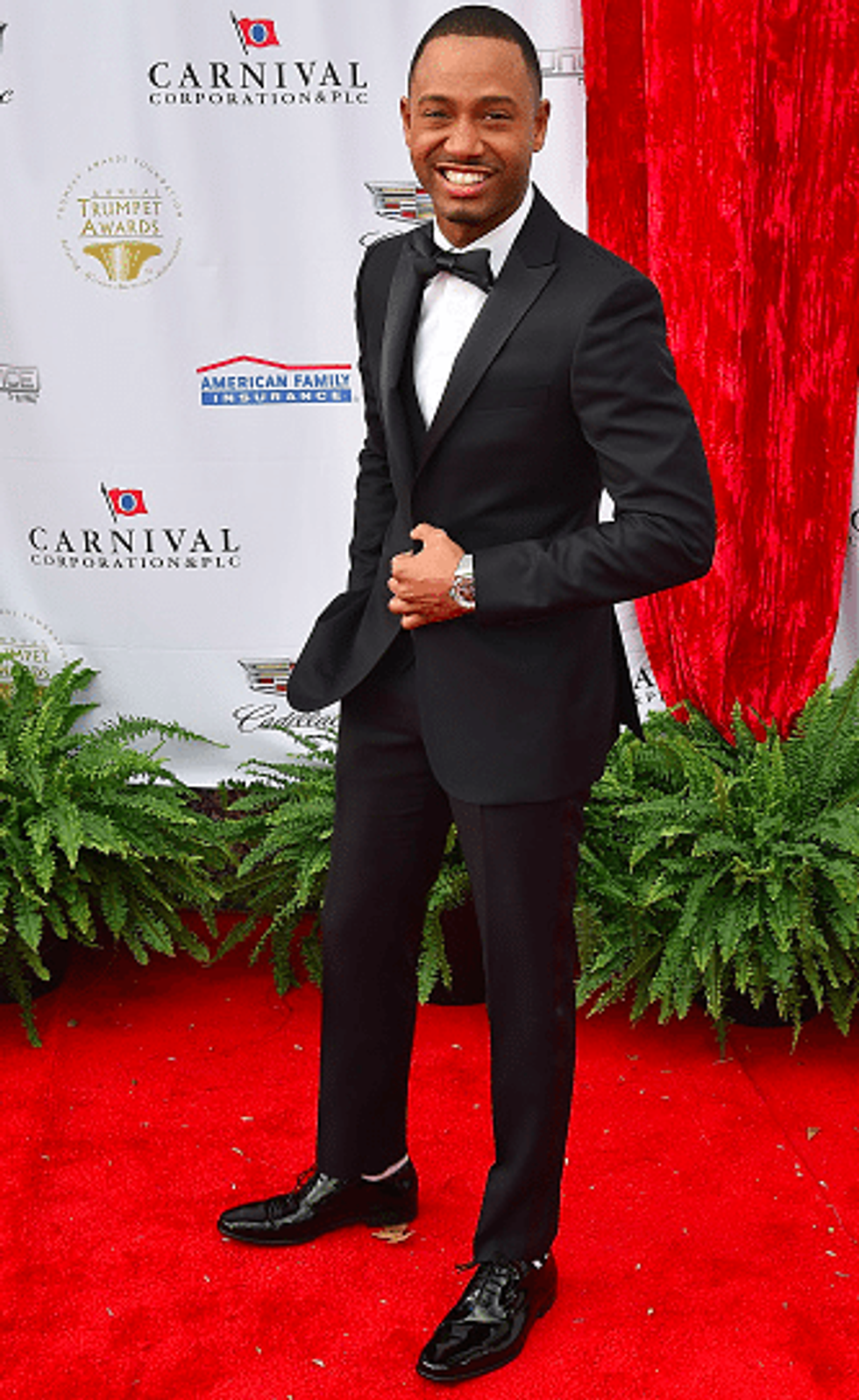 Last month while everyone was announcing their 2016 plans, former BET host turned E! News correspondent, Terrence J, had a "new year, new moves" announcement too-- he was ditching his gig as a media personality to pursue acting and production full time!
The announcement came as somewhat of a shock to fans, who felt as though Terrence was already successfully balancing both roles; not only did he star in the Steve Harvey productions Think Like a Man and Think Like a Man Too, he was also on our TV screens as our favorite E! News host weekly. Needless to say, the man who once couch-surfed his way onto that "106 and Park" stage was collecting checks and setting the standard for other dream chasers.
However, back in December, Terrence J took his final walk across that E! News room to confirm his departure from the series, while going over his history as a host:
"I started hosting when I was 16 years old back in North Carolina, and I've been now on national television for over 10 years. "Seventeen years [in total], that's a long time, and I think in order for someone to grow it's important that you try new things and you create new challenges, create new dreams for yourself."
Terrence also went on to discuss his new movie, The Perfect Match, which, unlike his past projects, he not only starrs in, but also helped produce!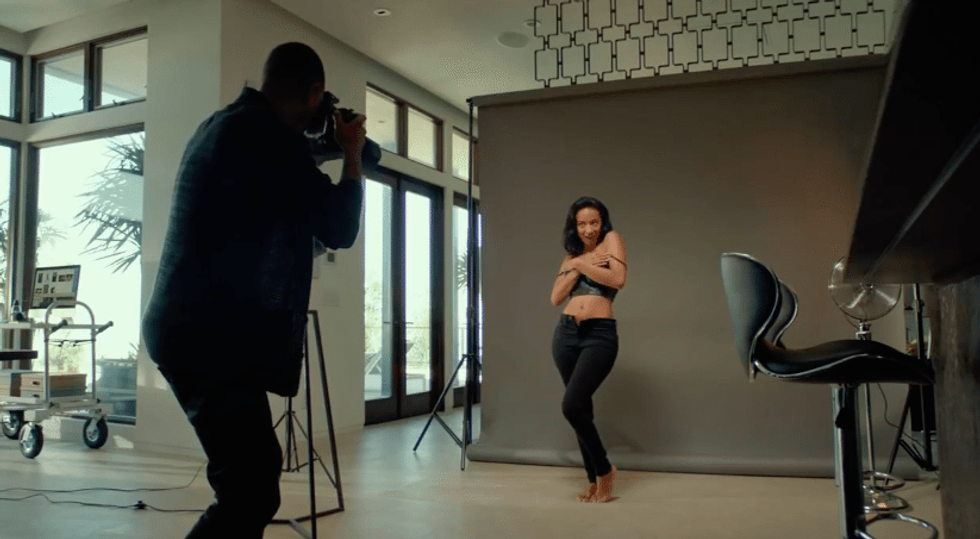 Terrence J and Draya on the Set of 'The Perfect Match'
"I took some time off this summer and I produced and I starred in my first feature film, and I'm really excited about it and it's coming out at the top of the year. It's called The Perfect Match. I knew I would have to leave to go on a promo run for that...I've had a lot of opportunities come in in the acting space, both behind the camera and in front of the camera. And so, with all of that said, I wanted to announce today that I'll be leaving E! News."
Ok young Harvey!
Now a month later, striking the iron while it's hot (can't stop, won't stop!), Terrence has kept true to his consistent hustler's ambition and released the official trailer for The Perfect Match. The Perfect Match is a romantic comedy centered around Terrence's character "Charlie," a ritz, raunchy Hollywood agent and bachelor who also narrates the film. Charlie makes a bet with his close friends that he will court a woman and find a date (not a fling) in time to bring to his best friend's wedding. According to the synopsis:
"Charlie (Terrence) who is doubtful of love and relationships, even after his sister (Paula Patton) tries to tell him otherwise. He then takes on a bet with his friends, testing his success on finding one woman and dating her for a month without falling in love. All seems smooth until he meets a woman named Eva (Cassie) who throws him off his game..."
It's safe to say, Charlie is the exact-polar opposite of "Michael," Terrence's marriage-ready, sweet mama's boy character from the Think Like a Man franchise.
The Queen Latifah Flavor Unit executive-produced film snagged an all-star cast which not only boasts the likes of Lauren London, Cassie, Dascha Polanco (OITNB) and Donald Faison, but also includes both Terrence J and Hit the Floor's Rob Riley, who will serve as producers alongside director Billie Woodruff. Cameos will include Brandy, Robin Givens, French Montana and Draya. This should be interesting!
Sometimes it is difficult to let go of what you know to pursue what you don't. Hosting was once Terrence's "in" to Hollywood, and a solid guaranteed gig for years. Although he has had success with acting and managed to do both jobs as a media personality and entertainer for years, sometimes spreading yourself thin can have long-lasting effects on both the work you produce and your mental and physical health. Cheers to Terrence for taking a leap of faith and focusing his energy in one thing, in an effort to produce his absolute best work.
Onwards and upwards!
Check out the full trailer below. The Perfect Match hits theaters March 11.