---
2020 was supposed to be my year. I turn 30, and like many, I had a lot of goals to accomplish before the big day.
My personal and professional goals felt attainable, like I could master the art of adulting . After years of unemployment and experiencing under-employment, I had finally advanced into a meaningful career. I went from driving Uber and Lyft, putting thousands of miles on my car, to managing the global social media channels for an international development company. As a mom of one , I prided myself on my ability to pivot and use every opportunity to advance my skills and grow my network. Anything that I focused on materialized in the physical world.
I understood that it was not enough to write my visions down - I had to take action. For every job rejection, moments of losing hope, and tears in the shower, I continued to move forward. My conversations with God were my saving grace, offering me refuge when I got in my way. Then the pandemic happened, and my anxiety settled in. What would become of this year? Would I make it through gainfully employed? More importantly, alive and well? I wasn't prepared for this change. I'm tired.
I'm tired of fighting an uphill battle. I'm tired of being the primary caregiver. I'm tired of always trying to be the best version of myself. I'm tired of homeschooling. I'm tired of the news. I'm tired of hearing about death. I'm tired of reports predicting when the quarantine is over. I'm tired of feeling like I'm not enough. I'm tired, period.
I'm not OK, but I'll be all right. The more I'm truthful I am with myself, the easier it is for me to heal.
Many of us have been conditioned to avoid our emotions. Sugarcoating our emotions only promotes avoidance and denial; this does nothing to help us resolve those feelings. Emotional stress, like that from blocked emotions, has not only been linked to mental illness but also physical problems like heart disease, intestinal problems, headaches, insomnia and autoimmune disorders. When we take ownership of our emotions, we strengthen our ability to respond to them, wisely and effectively. By not doing so, we leave ourselves open to imploding under pressure. When we treat all of our emotions with compassion, then we give ourselves grace; this gives us the kindness we often deserve.
As a life coach, I find writing down my feelings helpful. 1) It allows me to understand them more clearly. 2) It helps me get the thoughts out of my head. These actions can help you gain control of your emotions and improve your mental health. When processing how you feel, start from within to make sure you're OK. If you're not, that's fine too. Pay homage to your feelings and then release them. If you're tired, like I am, try the following affirmations to lift your spirits:
I am on the path of expansion, always learning. I respect the process even when I do not understand it.
I let go of defensiveness and choose to fill my world with joy and kindness instead.
I am letting go of all my worries and fears.
I am supported and loved during this process.
I am willing to be easy on myself.
I deserve a peaceful and loving life.
I know that peace is possible.
I am healthy, happy and radiant.
Peaceful energy is radiating out from around me.
Today I choose joy.
The truth is, we don't know when this pandemic will end; this could be our new normal. While I'm sad this may not be the year that I planned, I know bigger and better things are on the way. What we do know is that we'll be more resilient than ever. Globally, we've already adapted the way we move, work, and play. Instead of focusing on what we lack from being outdoors, let's put the focus on healing ourselves. We must do whatever we need to do to thrive.
Featured image by Shutterstock
Ayana Iman
Ayana Iman is a certified life coach, professional speaker, and mama of one based in New Jersey. She's also known for her love of big hair, travel, and cooking. Find her across social @AyanaIman .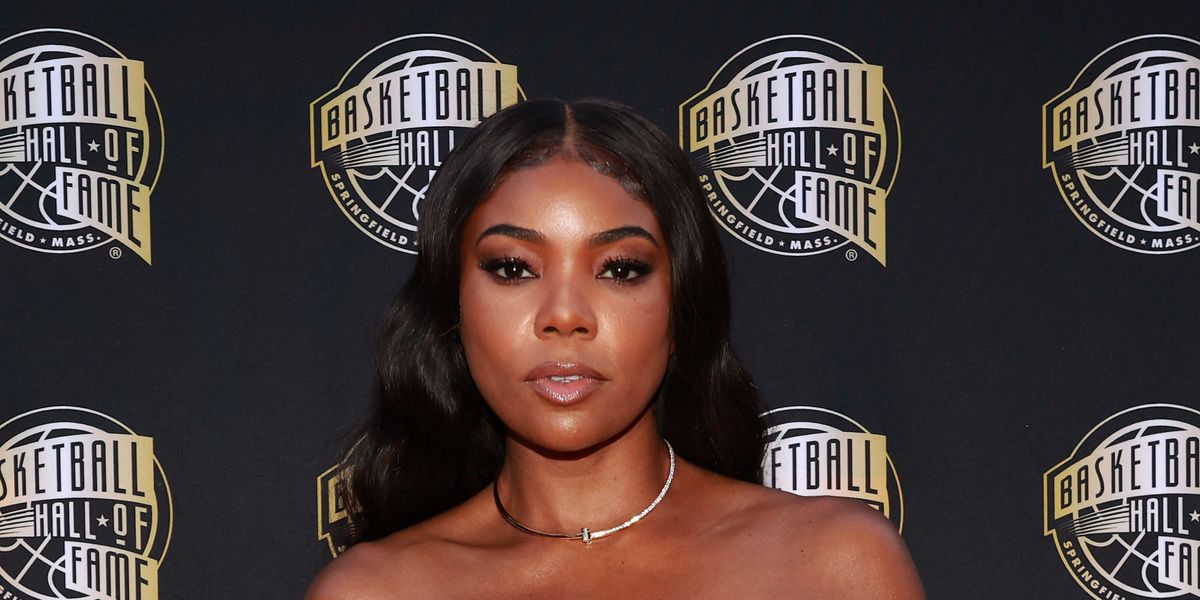 Whenever Gabrielle Union graces the movie screen, she immediately commands attention. From her unforgettable scenes in films like Bring It On and Two Can Play That Game to her most recent film, in which she stars and produces Netflix's The Perfect Find , there's no denying that she is that girl.
Off-screen, she uses that power for good by sharing her trials and tribulations with other women in hopes of helping those who may be going through the same things or preventing them from experiencing them altogether. Recently, the Flawless by Gabrielle Union founder partnered with Clearblue to speak at the launch of their Menopause Stage Indicator, where she also shared her experience with being perimenopausal.
In a xoNecole exclusive, the iconic actress opens up about embracing this season of her life, new projects, and overall being a "bad motherfucker." Gabrielle reveals that she was 37 years old when she was diagnosed with perimenopause and is still going through it at 51 years old. Mayo Clinic says perimenopause "refers to the time during which your body makes the natural transition to menopause , marking the end of the reproductive years."
"I haven't crossed over the next phase just yet, but I think part of it is when you hear any form of menopause, you automatically think of your mother or grandmother. It feels like an old-person thing, but for me, I was 37 and like not understanding what that really meant for me. And I don't think we focus so much on the word menopause without understanding that perimenopause is just the time before menopause," she tells us.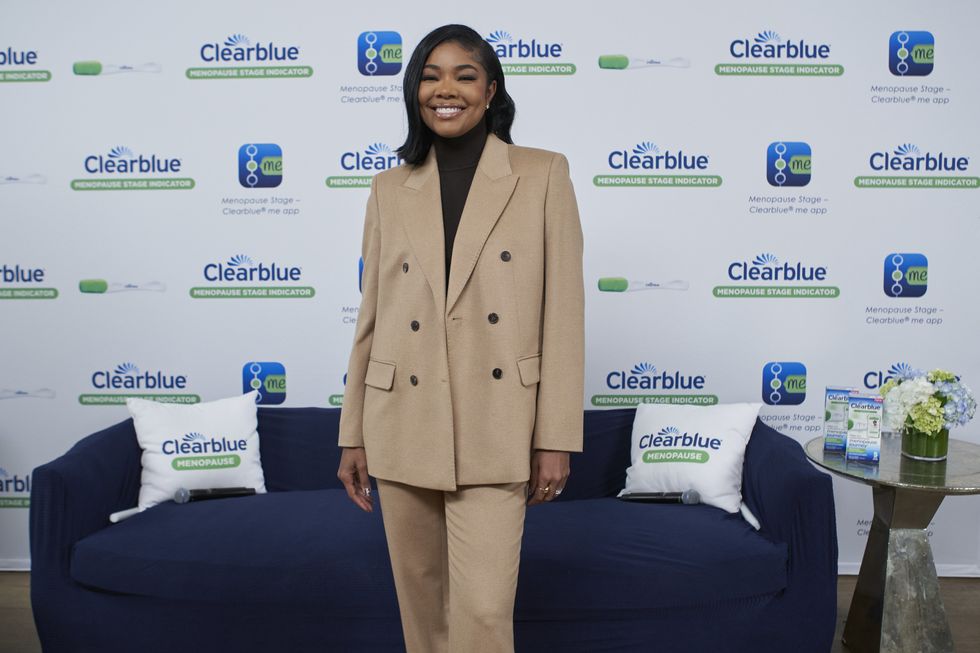 Gabrielle Union
Photo by Brian Thomas
"But you can experience a lot of the same things during that period that people talk about, that they experienced during menopause. So you could get a hot flash, you could get the weight gain, the hair loss, depression , anxiety , like all of it, mental health challenges , all of that can come, you know, at any stage of the menopausal journey and like for me, I've been in perimenopause like 13, 14 years. When you know, most doctors are like, 'Oh, but it's usually about ten years, and I'm like, 'Uhh, I'm still going (laughs).'"
Conversations about perimenopause, fibroids, and all the things that are associated with women's bodies have often been considered taboo and thus not discussed publicly. However, times are changing, and thanks to the Gabrielle's and the Tia Mowry 's, more women are having an authentic discourse about women's health. These open discussions lead to the creation of more safe spaces and support for one another.
"I want to be in community with folks. I don't ever want to feel like I'm on an island about anything. So, if I can help create community where we are lacking, I want to be a part of that," she says. "So, it's like there's no harm in talking about it. You know what I mean? Like, I was a bad motherfucker before perimenopause. I'm a bad motherfucker now, and I'll be a bad motherfucker after menopause. Know what I'm saying? None of that has to change. How I'm a bad motherfucker, I welcome that part of the change. I'm just getting better and stronger and more intelligent, more wise, more patient, more compassionate, more empathetic. All of that is very, very welcomed, and none of it should be scary."
The Being Mary Jane star hasn't been shy about her stance on therapy . If you don't know, here's a hint: she's all for it, and she encourages others to try it as well. She likens therapy to dating by suggesting that you keep looking for the right therapist to match your needs. Two other essential keys to her growth are radical transparency and radical acceptance (though she admits she is still working on the latter).
"I was a bad motherfucker before perimenopause. I'm a bad motherfucker now, and I'll be a bad motherfucker after menopause. Know what I'm saying? None of that has to change. How I'm a bad motherfucker, I welcome that part of the change."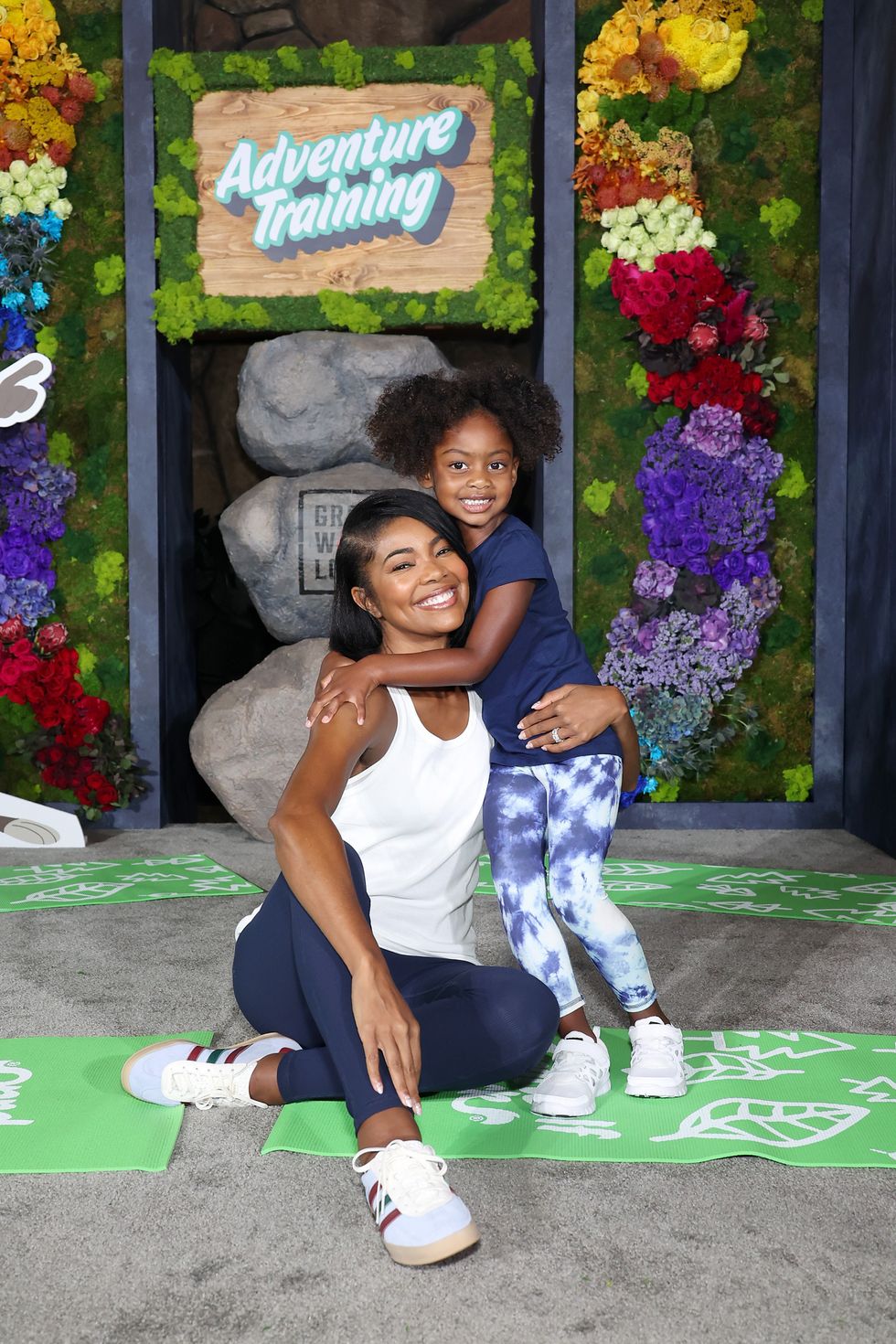 Gabrielle Union and Kaavia Union-Wade
Photo by Monica Schipper/Getty Images
"I hope that a.) you recognize that you're not alone. Seek out help and know that it's okay to be honest about what the hell is happening in your life. That's the only way that you know you can get help, and that's also the only other way that people know that you are in need if there's something going on," she says, "because we have all these big, very wild, high expectations of people, but if they don't know what they're actually dealing with, they're always going to be failing, and you will always be disappointed. So how about just tell the truth, be transparent, and let people know where you are. So they can be of service, they can be compassionate."
Gabrielle's transparency is what makes her so relatable, and has so many people root for her. Whether through her TV and film projects, her memoirs, or her social media, the actress has a knack for making you feel like she's your homegirl. Scrolling through her Instagram, you see the special moments with her family, exciting new business ventures , and jaw-dropping fashion moments. Throughout her life and career, we've seen her evolve in a multitude of ways. From producing films to starting a haircare line to marriage and motherhood , her journey is a story of courage and triumph. And right now, in this season, she's asking, "What's next?"
"This is a season of discovery and change. In a billion ways," says the NAACP Image Award winner. "The notion of like, 'Oh, so and so changed. They got brand new.' I want you to be brand new. I want me to be brand new. I want us to be always constantly growing, evolving. Having more clarity, moving with different purpose, like, and all of that is for me very, very welcomed."

"I want you to be brand new. I want me to be brand new. I want us to be always constantly growing, evolving. Having more clarity, moving with different purpose, like, and all of that is for me very, very welcomed."
She continues, "So I'm just trying to figure out what's next. You know what I mean? I'm jumping into what's next. I'm excited going into what's next and new. I'm just sort of embracing all of what life has to offer."
Look out for Gabrielle in the upcoming indie film Riff Raff , which is a crime comedy starring her and Jennifer Coolidge, and she will also produce The Idea of You , which stars Anne Hathaway.
Feature image by Mike Lawrie/Getty Images

What would you do if you just got laid off from your corporate job and you had a serendipitous encounter with someone who gave you the opportunity of a lifetime ? Tamara Taylor was faced with that decision in 2013 after she was let go from her sales profit and operations coach job in the restaurant industry and met a then-up-and-coming stylist, Law Roach, on a flight to L.A. She and Roach struck up a conversation, and he shared how he was looking for someone to run his business and was impressed by her skills. While she took his business card, she was unsure if it would lead to anything. But, boy, was she wrong. Two weeks later, after packing up her home to move back to her hometown of Chicago, she called Roach; he asked if they could meet the following day, and the rest is herstory.
Taylor founded Mastermind MGMT , an agency that represents some of Hollywood's best "image architects" like Roach, Kellon Deryck, and Kollin Carter, who are responsible for creating unforgettable style and beauty moments for celebrities like Zendaya , Megan Thee Stallion , Taraji P. Henson , and more. Taylor and her company possess an array of functions, but her biggest role is to be her client's advocate. We hear endless stories about how creatives aren't paid or underpaid in the entertainment industry, but Taylor ensures that her clients get their piece of the pie. The entrepreneur opened up about her company and her non-profit, Mastermind Matters, in an exclusive interview with xoNecole .
Feature image by Christopher Marrs