---
With the rise of more and more black women breaking away from traditional 9-5s to become their own bosses, the CEO is getting a revamp as the SHEeo. CEOs are forging their own paths, blazing their own trails, and turning their passion into a profit. Curious to know how she does it? In the Meet The SHEeo series, we talk to melanated mavens leveling up and glowing up, all while redefining what it means to be a boss.
As an avid vacationer, Jo Neishia Johnson loved shopping her favorite stores for swimsuits and vacation wear. But when many of the stores began to only sell their products online, she found the quality and the aesthetic no longer appealed to her tastes or her budget. She launched Beulah Swim as a solution to a growing need for high-quality swimwear, resort wear and fashion options at low to mid-prices for the confident woman who is ready to slay her vacation. Beulah Swim has been a featured vendor in large-scale events such as ESSENCE Festival and continues to expand its product offering for the fearless and fly traveler.
In this week's feature, meet Jo Neishia Johnson of Beulah Swim.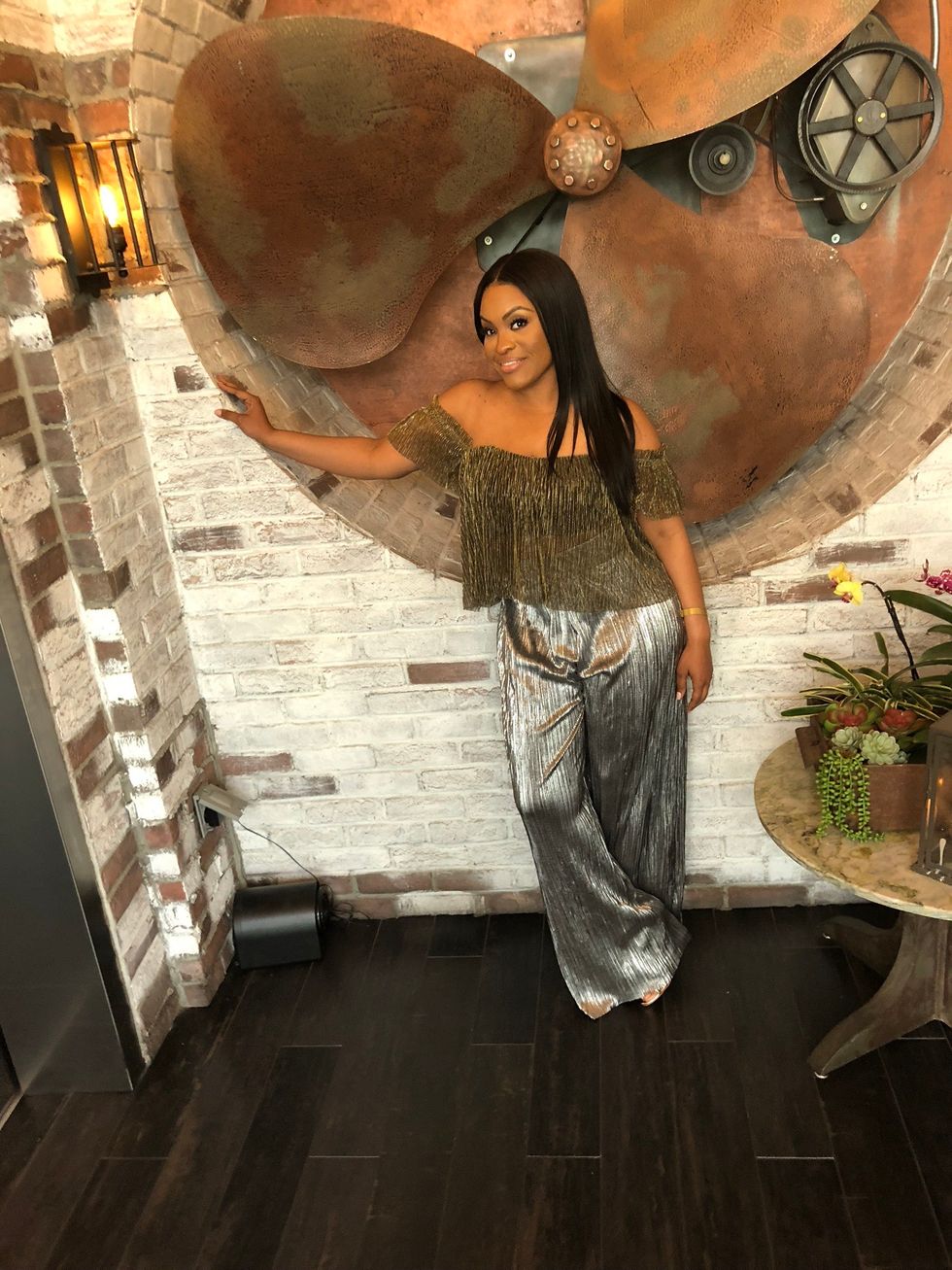 Courtesy of Jo Neisha Johnson
The Stats
Title: CEO of Beulah Swim
Location: Jacksonville, Florida
Year Founded: 2016
# of Employee(s): 1
30-Second Pitch: "Iconic moments aren't created, they're curated; and many people, from those with very little social media presence, to influencers and celebrities, strive to capture 'Instagrammable' content. Studies show, 40% of millennials prioritize their travel based on their ability to capture great pictures; and commonly, fashionable millennials pre-plan curated looks, inspired by pre-determined destinations they will visit. Beulah Swim is an emerging brand that offers exclusive swimwear and statement fashion for the fearless and confident woman who is ready to slay her vacation!"
The Details
What inspired you to start your brand? 
My style preference has always been more than Forever 21, but a lot less than Gucci; BCBG was always my first stop to shop. After a lot of these well-known labels started to phase out their brick and mortar locations, I was forced to do more online shopping. In looking, I was so uninspired by a lot of the fashion that I found available in most online boutiques. In my opinion, I felt that the quality of the products was not what I wanted or the offerings lacked originality. If I did like something, I could find that specific look in multiple boutiques, and that was a turn-off as well. I did find some more custom brands, and then the dilemma became, I didn't want to pay upwards of $300 for more exclusive, designer looks offered by smaller brands.
Because I love to vacation near water, and because I saw a need for high-quality, low to mid-price swimwear, resort wear and fashion options in the smaller brand sector, I moved forward with Beulah Swim.
What was your "a-ha!" moment that brought your idea into reality? 
Statistics revealed that Black millennial women spend more than any other demographic on travel and they have one of the highest purchasing powers in retail. Again, when I discovered that there was a need for selective, high-quality, mid-priced poolside and fashion looks, I knew that Beulah Swim would be successful.
Who is your ideal customer? 
Women between the ages of 25 and 44. They are likely educated professionals who live in metro areas with a decent discretionary income. Our customer is social, a consistent online shopper and a "cultural traveler". She averages three trips a year and spends about $2,078 on each vacation.
What makes your business different? 
What differentiates Beulah Swim from other online boutiques is service, selection (product offerings), and sustainability (quality).
What obstacles did you have to overcome while launching and growing your brand? How were you able to overcome them? 
Two major obstacles that I constantly face while growing my brand are effective social media engagement and consistently meeting my sales goal. Initially, I did not want to serve as the face of Beulah Swim. So, I would hire models and photographers once a month to shoot content. However, I have realized that the resources I was spending on photoshoots would give a greater ROI if I spent it on inventory. So, going forward, I will be my own muse and I am expanding our product line beyond swimwear and resort wear. This way, I can shoot content more frequently and invest more in products to sell.
Also, IG analytics showed that I always have a lot of clicks to the website, but the sales did not reflect the activity. Several people have told me that my price point is too high for them, which I'm okay with. I do understand that everyone is not my target customer, but I also understand that people may also question the quality of my pieces, being that Beulah Swim is an online boutique. To remedy this issue, I have signed up to vend at numerous pop-up shops in different cities so potential customers can see and feel the quality of my piece and this has proven successful. The most common compliment I receive at pop-up shops is always in reference to the quality of my collection.
What was the defining moment in your entrepreneurial journey?
Vending in New Orleans during ESSENCE Festival weekend this year has been the most defining moment in my entrepreneurial journey thus far. I have wanted to give up on so many occasions but the love and support Beulah Swim received was overwhelming and I was reassured that there was a space, a need for us.
Where do you see your company in 5-10 years? 
Beulah Swim will be the preferred brand for fearless and confident women who are looking for fly pieces to vacation in. By then, we would have expanded our product line to include countless travel-based products.
Where have you seen the biggest return on investment?
My biggest ROI has been vending. I get to introduce my label to and connect with potential customers, as well as gain new customers.
Do you have a mentor? If so, who?  
I have two mentors. One of my mentors owns a Human Resources consulting firm; she is one of the most resourceful people I've ever met. I also recently connected with a more seasoned boutique owner who has offered to mentor me.
Biggest lesson you've learned in business? 
Be grateful for loss; grow from it and appreciate that it wasn't a greater loss. Also, whenever you have the greatest feeling of opposition to attending a networking event or training workshop that you had planned to attend, push through and go! Without fail, that's when I've always benefited the most from connections.
Anything else you would like for people to know, or take away from your entrepreneurial story? 
Never, ever give up. It's okay to take a break or even alter your course, but never give up!
For more Beulah Swim, follow them on social media @beulahswim.