For better or worse, through thick and thin, we make a commitment to stand by our partners from the day we meet at the altar until death. But sometimes, the story doesn't play out that way. If that happens to be the case, you and your partner have to decide what comes next. Whether it's the kids, the house, or any other material assets that you may have acquired over the course of your marriage, you two must decide how those things will be fairly allocated. Although the last thing on your mind when preparing to marry the love of your life is getting divorced, knowing where you stand if you ever happen to grow apart can be one of the healthiest things you ever do in your relationship.
For example, over the past few years, Jesse Williams and his ex-wife, Aryn Drake-Lee have been engaged in a very public divorce that hasn't quite come to an end. After being married for five years and having two children, Aryn and Jesse split in 2017 but are still having some very public financial disagreements. Recently, it was reported that the Grey's Anatomy actor denied his ex-wife's $200,000 request for attorney's fees, and the actor currently pays $100,000 a month in spousal support and child support (based on a reported monthly income of $521,000).
While their tumultuous divorce may have created some bad blood, there was a time where Aryn and Jesse were very much in love. The two had been together for a total of 13 years, and when they met, Jesse explained that she was a well-traveled go-getter who elevated and supported him in ways he didn't think were possible. In an interview with USA Today in 2010, the actor said:
"I was a teacher when I met her, so she's been with me through all different facets of my career. She's stuck with me through thick and thick and thick and thin. We know each other in and out."
Although Jesse and Aryn may have begun their union with unconditional love and empathy, their relationship is now one that is defined by court orders and tabloid rumors. Jesse and Aryn's messy divorce battle is a cautionary tale that proves every woman should sign a prenup before they get married.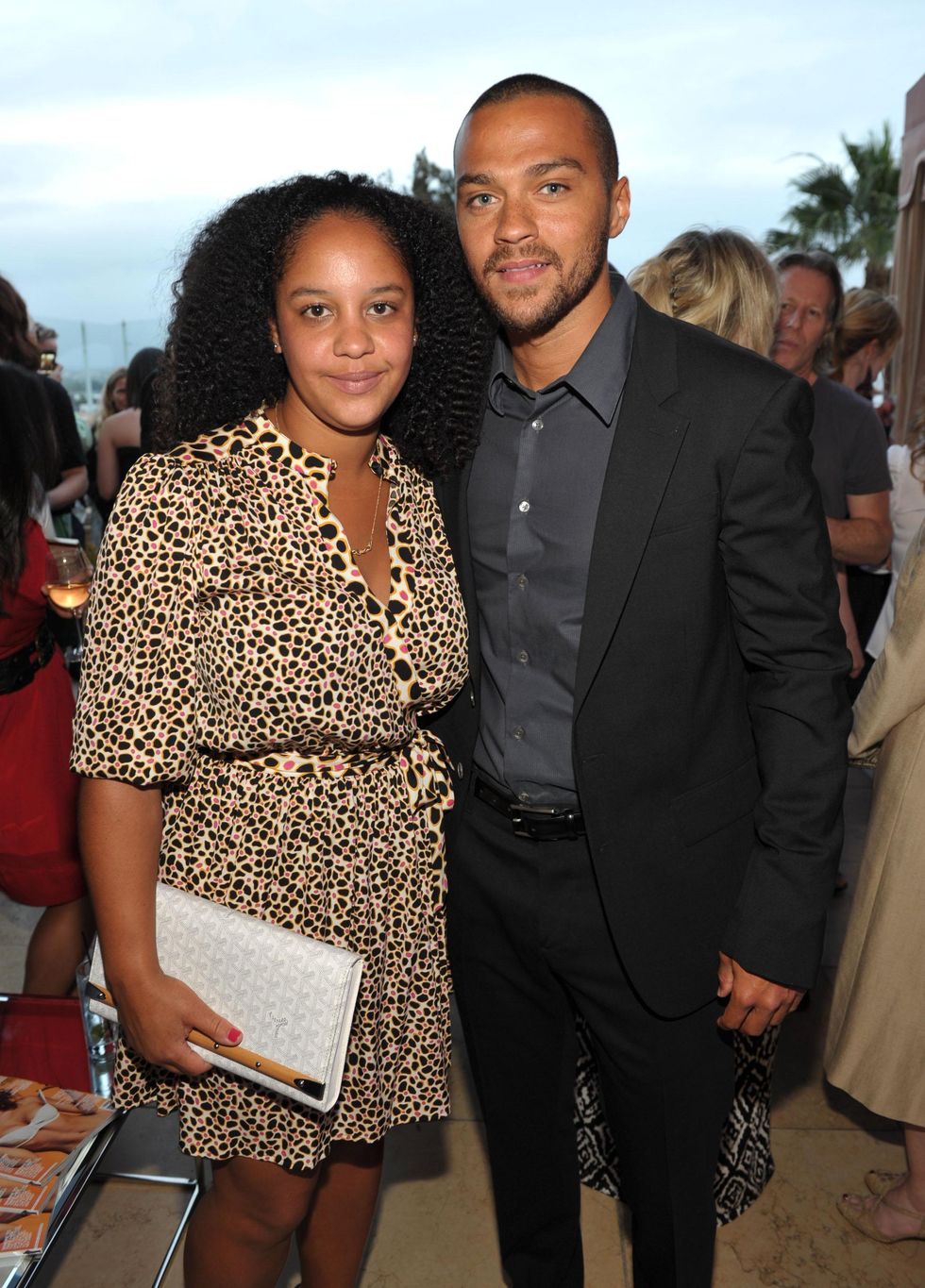 John Shearer/Getty Images for GQ Magazine
While Jessie claims that Aryn is seeking a "free ride", the former real estate broker finally opened up about her side of the story in an interview withPeople. She explained that while initially, she was the sole breadwinner in her household, things changed once they had children and her former husband's career began to thrive.

"When the divorce process started I had two nursing babies, and I am the one that ran our household for the 14 and a half years that he and I were together in the same house. And for our children, and for the creation of the businesses that we built together when I left my career in New York for us to move to California to pursue his, and then, as a result, built it…I knew, as the one that was really holding it all together, that I didn't have a lot of room to fall, even though I was falling."
Aryn explained that during her marriage, she fell victim to the unrealistic idea that a woman should take care of everyone but herself, and it didn't take long for her to reach a breaking point. Now, she's using her own experiences to help other women fight this sterotype and heal themselves in her new podcast, BBSARETRASH (Babies Are Trash). She explained:
"I think a lot of women are still in the place where we're pretending like we can do everything, and it's not realistic, it's not holistic, and it's not sustainable. I want to empower women to find their voice, to take the mask off so that they can really find the connection and the community that they're seeking."
Aryn says that she decided to create the community because she felt so isolated during her divorce and knew that there were other women who had also had similar experiences.
"I was in a place where I needed the support that was going to help to ground me. Most everybody I had spent the eight years here in LA with all went with him. Hollywood and I bump heads. It was never my value system, and it was never something that I was striving for. t never felt comfortable for me because of how superficial it was. And then that all became abundantly clear when everybody went left."
Divorce is scary and sad, and although none of us ever truly want to experience that type of heartbreak, sh*t happens. When people don't grow together, they grow apart, and that's exactly why Aryn says that her split from Jesse was the wakeup call she didn't know she needed.
"It was a blessing in disguise because it was a real slap in the face to see who was around us and why, and at that point, it became very clear. And it cleared a pathway for me to make a shift and get back onto a path that was more in alignment with how I wanted to live my life."
This couple proves that love is great when it lasts, but you should also be prepared for the slim chance that it doesn't. Take a page out of Aryn's book ladies, and ask for an agreement that states exactly how you two will manage if you don't wind up with the fairytale future you'd previously imagined.
The "p word" may be intimidating, but you and your husband-to-be both deserve to have a feeling of stability and security when it comes to your finances in the future. By putting these types of arrangements in place, I'm sure Aryn and Jesse could have both saved themselves a headache and a few hundred thousand dollars in the process.
Read Aryn's full interview with Peoplehere.
Featured image courtesy of John Shearer/Getty Images for GQ Magazine