---
This time next year, we will finally have a reason to renew our HBO Go subscriptions because our favorite Awkward Black Girl is bringing her hit show back to television after a year-long hiatus and we've already got our popcorn ready.
While Issa Rae has spent the past few years making some major moves in the film and TV industry, kicking it with industry heavy hitters like Ava DuVernay, Tracee Ellis Ross, and Shonda Rhimes, now, this mogul is on a mission to take over the music game. Last Friday on Instagram, Issa revealed her latest business endeavor and it's one that'll get your weekly playlist all the way together.
Raedio, Issa's new record label, is a joint venture with Atlantic Records that is dedicated to championing independent female artists. The first of which is breakout artist, TeaMarr, who recently released her first single "Kinda Love". In a statement, Issa explained:
"Music has always been an essential part of every project I do and working with emerging talent is a personal passion. Raedio allows me to continue that work within the music industry and audio entertainment space. The Atlantic Records team are innovators in terms of shifting and shaping culture. I'm excited to join forces with them to discover new artists."

The loudest person in the room is usually the least important and over the past few years, Issa has proven that she is the queen of making moves in silence. Along with Raedio, Issa has also had her hand in a few other (money) bags this year, proving that diversifying your income always pays off and we have the details on exactly how she did it.
Here are three power plays Issa made this year that will inspire you to get all the way in your bag.
Partnering with Google
I didn't know I needed Issa Rae to tell me the current weather conditions until today and now my life will never be the same.
Following in the footsteps of Samuel L. Jackson, who was recently announced as the first celebrity voice of Amazon's Alexa, Issa Rae recently linked up with Google to be the voice assistant you didn't know you needed. In an interview with CNN, the actress explained that although she was intially taken aback by the company's offer to collaborate, she soon realized that she was the perfect person for the position:
"I was like, 'What? Me?' I was a little scared… Google is huge, and I had never done anything like this. I do consider myself to have a very helpful voice."
Production Hustling
Although the Insecure crew took a one-year hiatus from the show, Issa has been working, dominating both the big and small screen. But these days, Issa is doing a lot more work off-camera. Earlier this year, it was announced that the 34-year-old hustler would be producing a remake of the 1996 classic Set It Off and helped bring all of our favorite women together for an epically televised family reunion on A Black Lady Sketch Show.
Securing A Bag In Streaming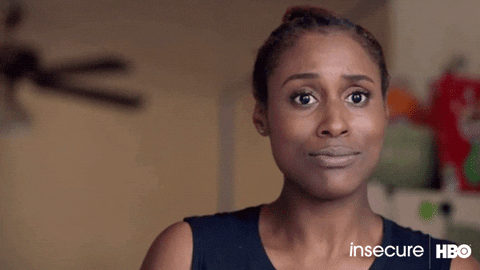 You should never put all your eggs in one basket, and if we take a page out of Issa's book, we'd know that you should never invest all your time in one industry. Sis says she was rooting for everybody black, and she meant it; especially when it comes to her business endeavors. Issa recently put her money where her mouth is, investing in Tech Guru and serial entrepreneur, Angela Benton's L.A.-based startup company, Streamlytics. In a statement, Issa shared:
"As streaming services become the standard for how people consume content and information, tools and companies like Streamlytics are necessary for transparency and consumer ownership. Angela's drive and innovative spirit is the reason why she is a pioneer in the tech space and why I'm excited to partner with her in this endeavor."
Featured image by NBC via Instagram/@issarae.