---
I recently completed a 14-day water fast that taught me so much about willpower, my unhealthy eating habits and addiction to sugar. By the end of my fast, I had a fresh perspective and clear connection to my body. There is a deep sense of clarity that comes when you can eliminate everything to make room for a mental, physical and spiritual reset.
After deciding to do a 14-day fast, I had to mentally prepare myself to endure two weeks of drinking just water. I had to intermittent fast the weeks leading up to the fast, which meant I had one meal a day in addition to juices and smoothies. That's when I learned sugar would be the hardest thing to give up. I had to exercise my willpower and practice some serious delayed gratification, but I'd say it paid off by the end of the two weeks.
I was the most motivated in the first week. I had developed a morning routine: I woke up, drank a glass of lukewarm water with pink Himalayan salt and did my daily meditation. By week two, hunger really started to kick in. I was craving anything with icing or fried. But the improvements I was noticing in a lot of the physical changes reaffirmed I was making a right decision by sticking to it. My skin was clearer from detoxing and the required sunbathing for my daily dose of vitamin D. I had increased energy and focus since my body was no longer working to break down food. And I was able to become more present and aware in my spiritual practices.
It was very challenging and the responses I got from those around me were often to voice concern or worry. Nonetheless, it was deeply transformative. Now, I get a lot of people asking me how they too can fast and get the best results.
Here are some things to consider if you're thinking of intensive fasting.
Disclaimer: This is the writer's personal experience. Please consult your healthcare physician before making any major diet changes.
1. Do Your Research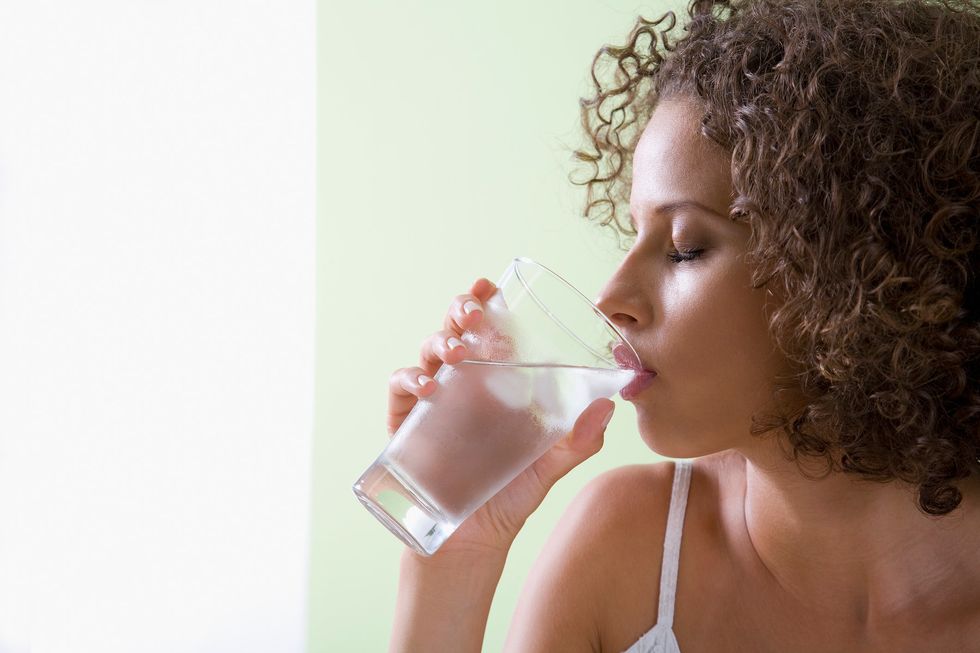 Getty Images
When I first told my friends and family that I was going to do a water fast, they were worried about how dangerous it would be. They were concerned that I'd at some point need a doctor's attention or, worse, die. Because I had done my research, watching countless YouTube videos and reading various medical articles on the subject, I wasn't fearful about not eating. I was very much aware of the risks like light-headedness, not getting enough nutrients, and a faint pulse. All of which, I experienced over the course of my fast. Along with my body's natural, and oftentimes involuntary, colon-cleansing episodes.
2.  Have a Plan of Action
That said, you're going to need a clear plan of action. Have you stocked up on enough water? Do you have pink Himalayan salt to replenish the body with electrolytes first thing in the morning, and to protect the stomach for when you introduce food into your diet? Do you have a doctor or health practitioner on speed-dial should you feel like something is wrong? Have you figured out "the why" that's going to be the determining factor in whether or not you successfully accomplish your goal?
3. Set Intentions
This is the most crucial part of water fasting. Water fasting is not something you should do to quickly lose weight. However, I lost upward on 20 pounds by the end of the two weeks, one pound on some days and three pounds on another. But when I set out to do this fast, it was to challenge myself but it has always had deep ties in my spiritual growth. I'd started by doing the Daniel's fast for 21 days in January with my church in high school, and by college I'd made a habit of abstaining from eating certain things and enjoying certain luxuries for weeks at a time for my spiritual development. In this way, water fasting was somewhat of a natural evolution. My intentions were to exercise my willpower, to reaffirm that I could do anything I put my mind to and allow my body the time it needed to naturally detox and cleanse itself. Our bodies are mostly water, and so intentional water fasting was like a spiritual baptism for me.
4. Consult with a Holistic Health Practitioner 
This isn't something I felt I needed to schedule a doctor's visit so I took a more holistic route. It's very, very important that energy circulates during this time. I learned that some people went to see chiropractors or massage therapists throughout their fasts; I went to see my acupuncturist. She alerted me of my faint pulse and suggested I add vitamin and nutrients to my fasting regimen. She definitely helped me in the second week to sort through the emotional detox I was experiencing along with the mental and physical shifts.
5. Listen to Your Body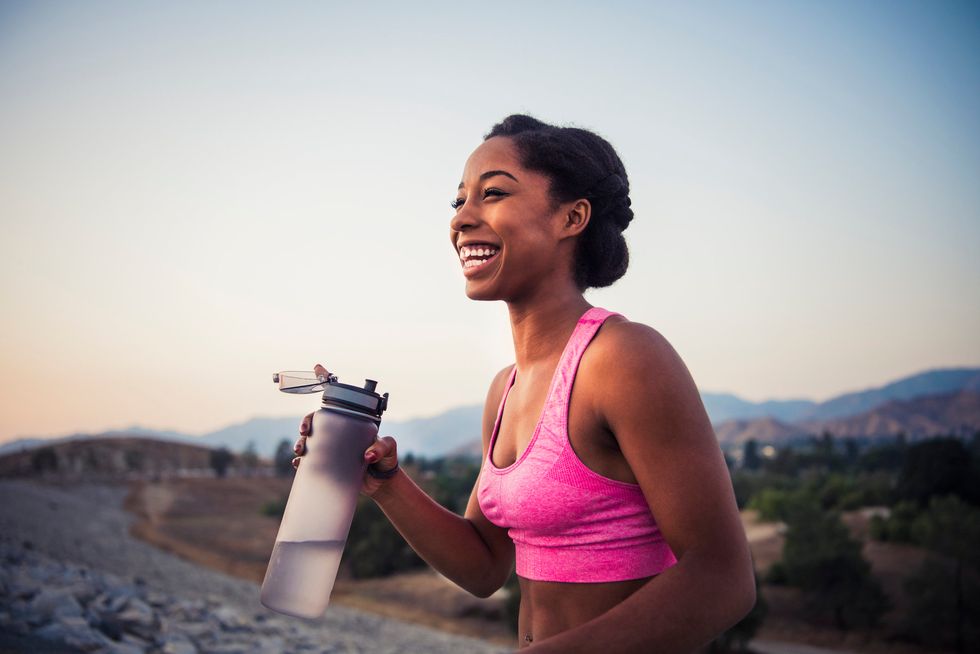 Getty Images
The greatest thing that came from this experience was learning to listen to my body. The clarity to know when and what to eat when coming out of your fast is different individual and different for everyone. Over the course of two weeks, I'd learned how to listen for when my body was thirsty, when it needed rest, when it needed movement, and so, I was able to transition back into eating much more quickly than anticipated. I hadn't known just how much salt and sugar there was in the foods I was eating until I took a break from them.
It's amazing how your appetite can change in 14 days and you can learn how to create more intention and consciousness around what you eat. Gaining a little bit of clarity is a good place to start.
Did you know that xoNecole has a new podcast? Join founder Necole Kane, and co-hosts Sheriden Chanel and Amer Woods, for conversations over cocktails each and every week by subscribing to xoNecole Happy Hour podcast on Apple Podcasts and Spotify.

Want more stories like this? Sign up for our newsletter here and check out the related reads below:
Is Alkaline Water Worth Its Price Tag?
I Tried A 3-Day Juice Cleanse & This Is How It Went
This 10-Day Detox Taught Me A Major Key About Winning

How Fasting Has Helped Me Align My Spirit & My Goals
Originally published March 14, 2019