Recently, we spotlighted the trend of crochet hairstyles, and many of you animatedly co-signed!
Besides all the perks of being healthier for natural hair and being more affordable and more realistic looking than traditional weaves and wigs, the fact that crochet braid hairstyles are easily DIY gives me life!
---
This article is a highly requested follow-up to a previous article on the site, but this time around, we are teaching you how to install popular crochet braid hairstyles categorized by difficulty level. If you give it a shot, you can absolutely do this yourself, and get your hair exactly how you want it. Can't braid? No problem! There are so many braidless crochet techniques. YouTube is everything sis!
So, go get your supplies, crochet needles, and hair of choice ready ladies! It's time to DIY your crochet protective style!
Easy: Braidless Crochet Puff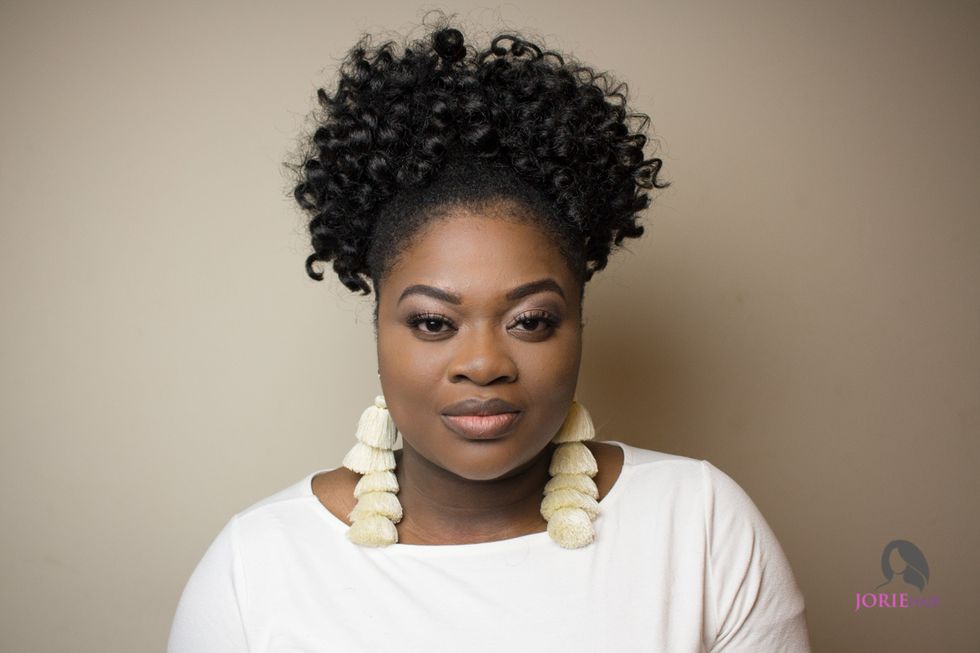 Styling Time:
45 minutes
What You'll Need:
A Crochet Pen, Edge Control, a bristle brush, a ponytail holder, a pair of scissors
Suggested Brand:
Jamaican Bounce Sensationnel African Crochet Hair
How To:
Do you want a crochet style option that is not only easy to do, but takes the least amount of time to install? Try making a ponytail or high bun using crochet hair.
For this look, the most you will need is two packs of hair. Slick your ponytail into your desired updo and lay your edges down with a heavy holding edge control gel. Don't be afraid to get funky with it! You can do one big puff or two. Or maybe you want a nice sleek low ponytail look. Whatever you choose, it will take no time to install!
Watch the full tutorial here.
Medium: Pre-Looped Defined Curly Fro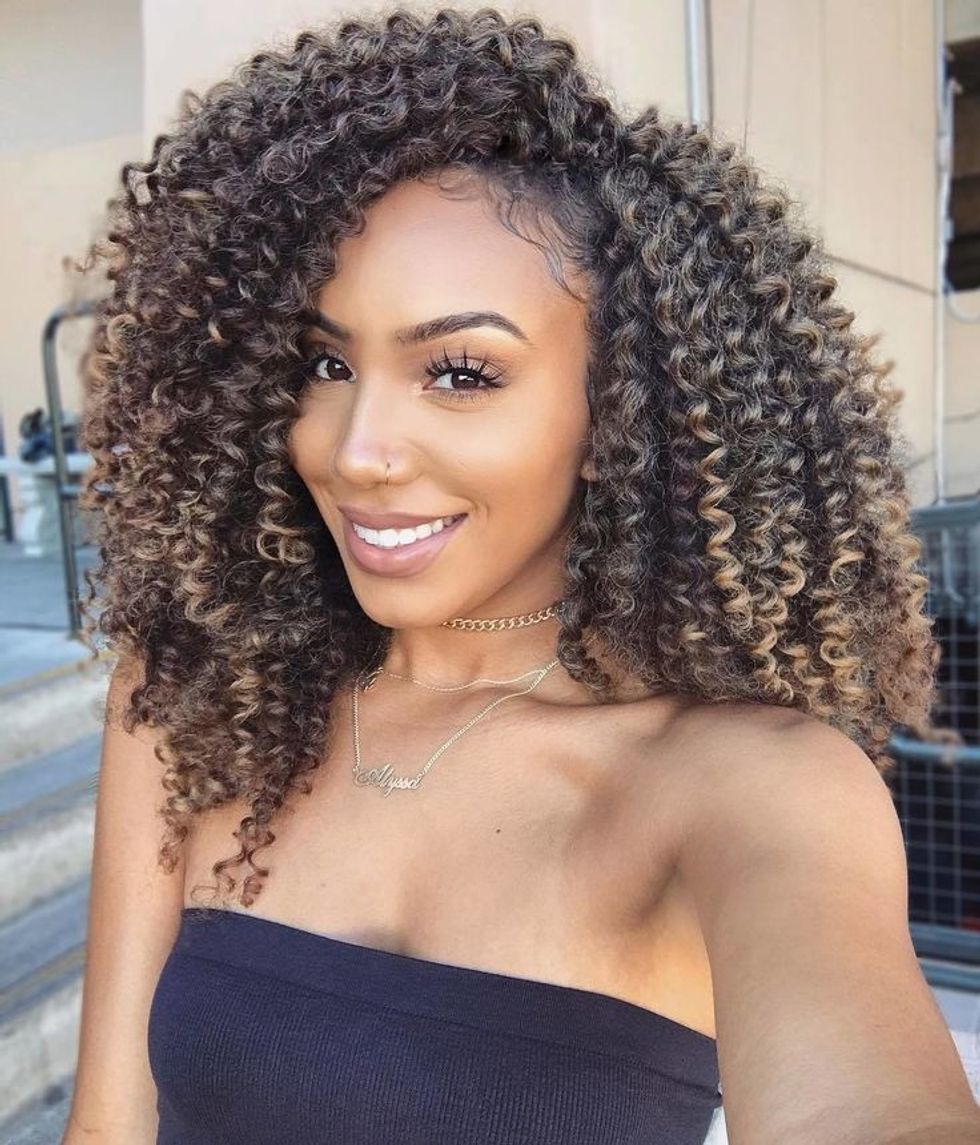 Styling Time:
2 Hours
What You'll Need:
4-7 Packs of Hair based on the texture, a weaving needle and thread, a crochet needle, a pair of scissors, a Fine Tooth Comb
Suggested Brand:
Deep Twist Bouncy Curl Curly Crochet Havana
How To:
This crochet hairstyle is a bit more involved than the puff because you must create a basic braided base. Creating a simple 8 to 10 cornrowed pattern going straight to the back will be the longest part of this install. Not good at braiding? There are plenty YouTube tutorials on how to flat twist, or connect single plaits together to create a pattern. Check some out below:
Now, for the fun part! Select your pre-looped and defined crochet hair of choice.
With a pre-defined curl, there will be no need to custom curl your hair with hot water, or do a more time-consuming "invisible part method." With a fuller hair texture, you can install your crochet pieces more spaced apart. The two-finger method is a great way to evenly install and space without using too much hair.
Directions:
Choose the best braiding pattern for you. The best way to get the cleanest look is to use an 8 to 10 braid pattern going straight back. Tuck away any hang time with a few stitches of needle and thread.
Start from the nape of your neck, crocheting each single strand of crochet hair into the braid
Place the crochet needle through the braid. Now take the pre-looped strand and place it in the open crochet hook.
Close the latch and pull the crochet hair through the braid.
Tighten and secure the loop by pulling the end of the strand through the pre-looped hole, wrapping it securely around the braid.
Keep working your way up your entire head until you have filled in your braid pattern. Be mindful that you want to keep them closer together toward the top. Feel free to cut, style and shape the style as you see fit.
Watch the full tutorial here.
Hard: Crochet Vixen w/ Custom Curl Pattern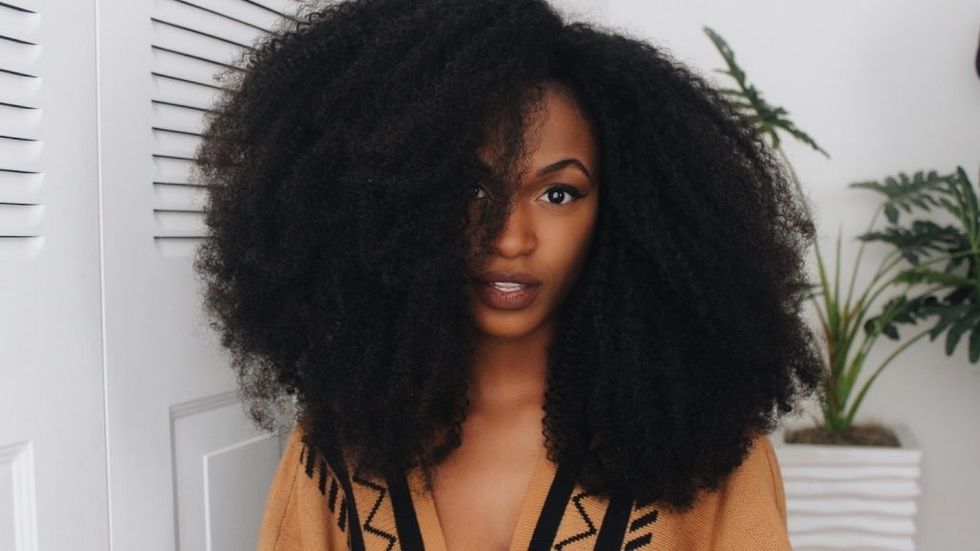 Styling Time:
4-5 Hours
What You'll Need:
5-8 packs of hair depending on the texture and brand, a weaving needle and thread, a crochet needle, a pair of scissors, a Fine Tooth Comb, Butterfly clips, Rollers/flexi-rods, Hot water, Towel, Mousse
Suggested Brand:
ISIS Collection Afri-Naptural Definition Braid or Latched N Hooked Hand Dyed Braiding Hair for a natural dyed ombre look
This versatile crochet Vixen hairstyle will have people scratching their heads trying to figure out if your crochet is actually your hair! With this style, you can wear your hair in multiple parts and style it in natural, inconspicuous ways. This style will take a more intricate braid pattern to gain the most natural look. Non-pre looped braiding hair is usually the way this look is achieved.
If you have the time, and the willpower, this could be the most natural-looking crochet you ever install! The best part is, you don't have to stick with the blown out look. You can achieve all kinds of roller sets, braids, and twist outs by dipping this hair in hot water and blending it with your natural leave-out.
How To:
This style takes a more detailed braid pattern. Braid your leave-out around all your edges, and in the shape of a lowercase "t", or "+" down the middle of your head.
Braid spider web patterns in each of the four quadrants you've created, being sure not to include your leave-out by keeping it in the separate braid.
Stitch down your hang time.
Grab the crochet needle and begin to install small portions of loose braiding hair on to the braid pattern until complete.
Around the edges, you might want to opt for the "Single Strand Invisible Part Method," for the flattest blend with your natural hair.
If you want to rock this blown out look, do it sis! But, if you would like a custom curl pattern, set your crochet hair in any rollers or Flexi-Rods that you want. For a wavy look, plait single braids into the crocheted hair.
Grab a pot, or tall insulated cup of hot water CAREFULLY, using your towel to dip the hair in the hot water for 10-20 seconds.
Keep the set in until fully dry. Unravel to see your beautiful curls.
Grab your moose and rub it into the hair to tame any frizzies.
Make sure you set your leave out in a same pattern for the best blend.
Watch the full tutorial
here
.
Would you try one of these crochet styles?