If you've ever seen the commercials for The Bachelor, The Bachelorette, or Married at First Sight, you know that one thing they all have in common is they promise that each season will be the most shocking ever (chile). The reason why I'm bringing this up is because articles with headlines like this do have a bit of clickbait to them (I ain't got no lies to tell you); at the same time, that's not to say that if you apply one, two or all 15 of them that they can bring something out of you and your partner that you've never quite experienced before — on Valentine's Day or any other day for that matter.
---
So yeah, I'm gonna stand firmly on the square that some of these tips have all of the capabilities in the world to give you some of the best sex that you have ever had. And while we're here, if you've got some other suggestions, feel free to share those in the comments section. I'm/we're all ears, chile.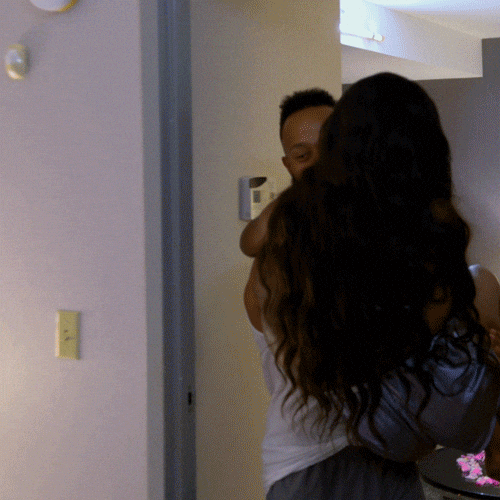 1. Get Your Bed Right
Let's start off with something practical; especially if you have kids. Y'all, I can't tell you how many times married people have told me that sex has become less…let's go with 'thrilling,' because with children, they feel like they've got to be extra cautious; especially when it comes to noise levels.
I get it, so let me just say that doing things like pulling the bed away from the wall, applying some WD-40 to your bed frame (if it's made of metal), and adding a mattress pad (to make your mattress quieter) are all hacks that can help out in the noise department. So can turning on some music or even ASMR videos of rain or ocean waves (YouTube has plenty of them; some go for as much as 12 hours! Just go to the site and put "rain" or "ocean" sounds in the search field).
Speaking of bedding, you might want to invest in some bamboo sheets; they are made out of moisture-wicking fabric which basically means they absorb sweat 'n other stuff easier than cotton ones do (lowering your thermostat can assist with reducing heavy sweating too). Also, using something like a waterproof mattress cover or even a large shower curtain is wise — just in case you decide to try some of these other things out and you want to avoid messing up your sheets and comforter in the process. #justsayin
2. Edge in the Morning
I can't recall what I was recently watching where absolutely no one on the show knew what edging was. All I thought was, "Well, that's a damn shame" because if you want to up your chances of experiencing one of the most intense orgasms that you've ever had before, edging can certainly help to get you there. It's basically what happens when you stimulate each other until you're right on the brink of climaxing — and then you stop. Then you repeat the pattern a couple of times.
If you've never done it before, it might seem like a twisted form of counterproductive torture, but it actually isn't. Aside from the fact that edging can make orgasming easier to do later on, it can also take your desire for your partner to new highs — and lows (depending on how you look at it). And that can make for a really great Valentine's Day evening…if you catch my drift.
3. Enjoy an Aphrodisiacs-Themed Lunch
A few years ago, an article that I wrote for the platform was entitled, "Eat Your Way To Better Sex With Aphrodisiacs." Although health experts will probably debate until the cows come home (or the roosters stop crowing or whatever other country ass saying there is) about whether or not aphrodisiacs are super effective, I personally think that some very much so are.
Dark chocolate tops this list because the amino acid L-arginine in it triggers the nitric oxide in your system. This is a good thing because that helps to get the blood flow going which can boost your libido and make his erections last longer.
Chocolate is kind of like the mascot for Valentine's Day, so even if you don't choose a lunch that's made up of nothing but aphrodisiacs, at least enjoy a dessert that has some chocolate in it. Dark chocolate is preferred (the pun is totally intended here).
4. Text Each Other a "Sex Menu"
Speaking of eating — when you go to a restaurant, the first thing that they hand you is a menu, right? That way, you can see what they have to offer, so that you can get what you want and so that you'll know what to expect.
I'm not sure why we don't look at sex in this fashion, at least some of the time — and one of those times can be this Valentine's Day. All you have to do is find a menu template that you like (or design your own) and then jot down some things that are "on the menu" as far as sexual activity is concerned. You can even break things down into appetizers (foreplay), main course (sex), and dessert (afterplay). Then email it over to them. Who wouldn't love receiving something like that?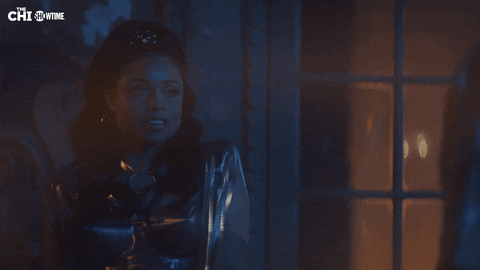 5. Exchange a Gift in Each Other's (Sex) Love Language
This year, instead of giving each other gifts that are centered around love, how about ones that are focused on sex? A creative approach to this is to come up with presents that speak each other's sex love language.
If you've never even thought of the five love languages from this perspective, first read, "Are You Ready To Apply Your Love Language To Your Sex Life?." Then think about something that you can give, sexually, that has to do with quality time, physical touch, gifts, acts of service, or words of affirmation.
For instance, a quality time present could be a hotel reservation while an acts of service gift could be to do your partner's least favorite house chore for a week (because the less stressed they are, the more in tune to sex they will probably become). Get creative. The options are endless.
6. Get Three Different Bottles of Lube
It's unfortunate that some people think lubrication is only for people who can't get wet enough. Honestly, that couldn't be further from the truth (check out "If You've Always Wanted A 'Lubricant Cheat Sheet,' Here Ya Go" and "The Wetter, The Better: 10 Creative Ways To Use Lubricant"). The reality is that the phrase "the wetter, the better" rings true on a lot of levels because lubricants help to reduce friction, make foreplay more exciting and, believe it or not, increase the chance of condoms remaining intact (as well as keeping them from tearing or breaking).
My two cents would be to get a bottle of edible lube for oral sex, some silicone-based lube for vaginal penetration (check out Well + Good's "'I'm a Gynecologist, and This Is the Best Kind of Lube for Optimal Vaginal Health'") and water-based lube for sex toys. That way, all of the bases will be covered.
7. Make Your Own Massage Candle
Last fall, Mashable published an article entitled, "Everything you need to know about wax play." Long story short, hot wax is like a PG version of BDSM because it stimulates people by playing around with extreme changes in temperature.
If the thought of this intrigues you, why not make your own massage candle this year for you and your partner to enjoy? Check out Lovely Greens's post "How to Make Massage Candles for Romantic Nights In" for some helpful tips. Or, if you're down to try this out but the last thing you want to do is carve out some arts and crafts time, Amazon (here), Sephora (here), and Lovability (here) are just a few sites that carry sensual massage candles. Enjoy!
8. Use Juice Ice Cubes During Foreplay
Speaking of temperature-related stimulation, if you'd prefer the cold or you'd like to switch up between it and heat, you can always be like Mookie in Do the Right Thing (the real ones know) and pull out some ice cubes. Only, instead of plain ice, make them out of your favorite flavored juice. That will make the licking experience just that much sweeter.
By the way — and this doesn't really have anything to do with temperatures, it's just a fun idea — you could also put some chocolate-covered strawberry Jell-o shots on each other's body and eat them off. Sound intriguing? If so, there's a recipe for those right here.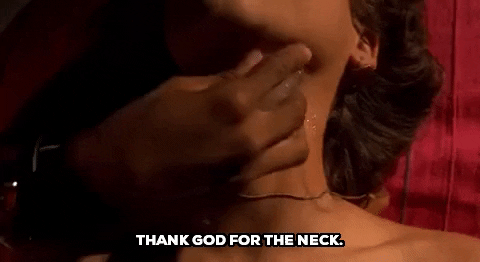 9. Go with Some Crotchless Panties or Garter Belt (and Nothing Else)
Not too long ago, I was asking a group of men what they found to be sexy — lingerie, a tank, and some boy shorts or nothing on at all. Although the answers did indeed vary, something that several said is they like a woman to be basically nude with the exception of one article of clothing. One guy said that he likes to see a woman with her breasts hanging over her bra cups. Another said that garter belts drive him insane in the best way possible. Another said that crotchless panties make him feel like his lady enjoys the "easy access" that comes with having them on.
Test this theory out by making one of these purchases this year. If you're on the plus-size of fashion, Adore Me currently has a stellar sale with some really sexy pieces. Check 'em out here.
10. Invest in Either Some Edible Body Paint or Glow in the Dark Body Paint
Something that can make the evening even more delicious is some edible body paint that you can make yourself (The Dating Divas has three recipes here). You're grown, so I'm sure that I don't have to break down how that works…right?
Or, if you want to get super creative, invest in a black light and then paint each other with some glow-in-the-dark body paint (like these here and here). There's no telling how much you'll get turned on by seeing glowing erogenous zones. Whew, chile.
11. Indulge in an Edible Cock Ring
Tubi has some wild stuff on there, boy. Like a movie that I watched a couple of months ago was entitled Swap Out. There was a scene where, after they all had a super wild night, one of the guys woke up with what you'll see if you click on this link right here. Maybe y'all knew but I had no idea that there were edible gummy cock rings out here. Now that I do, though, I had to bring it into the mix because it seems like something that both the giver and receiver can enjoy to the fullest. Am I right? It's like the new grapefruit. LOL. The real ones know.
12. Toast Each Other with a Valentine's Day-Themed Cocktail
Something that I'm pretty big on is people toasting themselves. It's a way of self-acknowledgment and/or affirmation. I'm such a fan of it, in fact, that I try to toast myself on a daily basis. Anyway, even though love is grand, something else that it is, is a choice — and the fact that you and your partner continue to choose each other every day is definitely worth honoring.
So, pick a Valentine's Day cocktail and raise your glasses to each other. Some that you can make from the comfort and convenience of your own home include a Chocolate Martini, a Vampire's Kiss Cocktail, a Kir Royale, Cupid's Arrow, or some Chocolate-Covered Strawberry Shooters.
And what if alcohol isn't exactly your thing? No worries. How about a virgin Love Potion #9, a Strawberry Pineapple Shaker-Upper, or a Cherry Velvet Limeade Mocktail?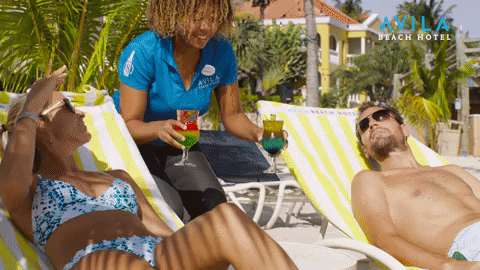 13. Play the "Pick a Card" Game (with a "Dirty" Twist)
As far as social media trends go, one that I'm actually digging is the whole "pick a card" game. That said, take foreplay andsex to another level with your partner by doing your own version — only make it the "dirty" addition. Let them pick where they want to be kissed, how long oral sex should last, if you should go the next round in the bed or in the shower, what kind of position to do next — you get where I'm going with this. Then let them let you pick some cards as well.
At the very least, it'll pique some curiosity and cause curiosity to "kill the cat" in the absolutely best way possible (some of y'all will catch that later).
14. Try Two New Positions
There is such a thing as sex being good and boring at the same time. What typically causes this is, once we find what works, we tend to stay in that "holding pattern." And even though it may satisfy us, it can also prevent us from feeling/getting as excited as we used to be when we first started having sex with our partner.
Something that can breathe new life into sex is to try some new positions. Because here's the thing — although the jury is kind of out on just how many sexual positions there actually are, from what I've read and researched, there are at least 100 that exist. Hey, if you don't believe me, click on this link, this link, and this link for xoNecole-approved sex positions to try.
15. Sleep In. NAKED.
There is nothing like cuddling up with your boo thang while falling asleep at night. Honestly, the only thing that tops it is sleeping together naked. There are a ton of reasons why it's so beneficial. Not only does sleeping naked help to reduce stress levels, but it also balances hormones; regulates your body temperature; improves your quality of rest; increases male fertility; speeds up metabolism; slows down aging signs, and — perhaps most importantly as it relates to this article — boosts your libido. And don't even get me on how spooning naked can lead to some early morning/easy entry sex sessions that will cap Valentine's Day off in the best way possible.
So again, whether you choose to observe the love holiday on the day itself or the weekend before or after, put sleeping naked on the agenda. You'll feel special in your partner's arms and…who knows what it — along with these other 14 tips — could lead to at some point (round two or 10, anyone?).
Let's make things inbox official! Sign up for the xoNecole newsletter for daily love, wellness, career, and exclusive content delivered straight to your inbox.
Featured image by Adene Sanchez/Getty Images