No matter your cup size, wearing a traditional bra is not always comfortable or convenient. Having a love for modern styles with trendy deep v's and backless cut outs, wearing your strappy or strapless styles just won't cut it. When searching for solutions, it can be frustrating identifying brands that can fulfill our individual needs for invisible support especially when it comes to trusting that they'll be effective and hassle-free. As technology advances, alternatives for women of all sizes and colors have been introduced to the market and I'm determined to find the perfect fit for all.
---
Also known as second skin, adhesive bras are created with unique designs and features that make them almost invisible under clothing of all styles. When it comes to breast support that sticks to the skin, it's important to find brands that not only guarantee materials that allow your skin to breathe but most importantly making sure it won't come off unintentionally or even worse worrying about it falling off. From smaller to larger bust sizes, it's important to be secure no matter how much support you need. It's typically assumed women with small breasts are the only ones with the option of ridding themselves of the overly restrictive and painful support of bras, but these brands are proving that braless products can range from size A for a minimal left to DDDD.
Get into these invisible bra alternatives that actually lift while supplying all day comfort and support.
Brassybra is a disposable adhesive boob tape for women cup sizes A-G (DDDD). Beloved by many and known for its support for larger breasts, Brassybra is confident in being the perfect solution for those in desperate search of the right adhesive product. Brassybra is carefully designed and manufactured to work with your body like a second skin with worry-free products that fit, stick and stay on throughout your day.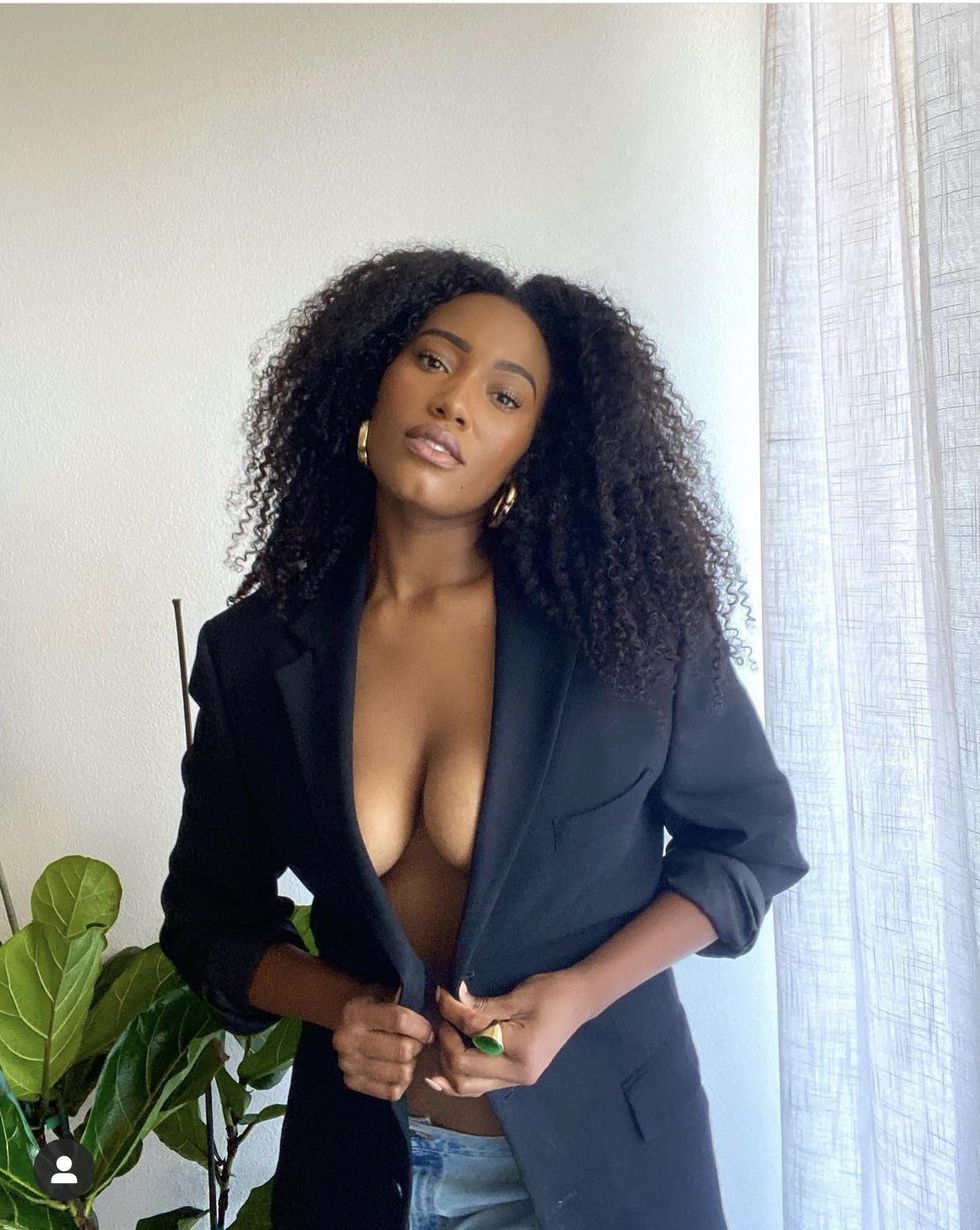 Wearing the Brassybra
Courtesy of Taylor (@tall.tay)
"What I love most about Brassybra is the freedom and support that comes with it. I don't have perky boobs and for a long time I felt bad about not being able to wear certain outfits that required not wearing a bra. Brassybra has allowed me to have more freedom to wear outfits I've always loved while boosting my confidence." - Taylor 36DD (@tall.tay)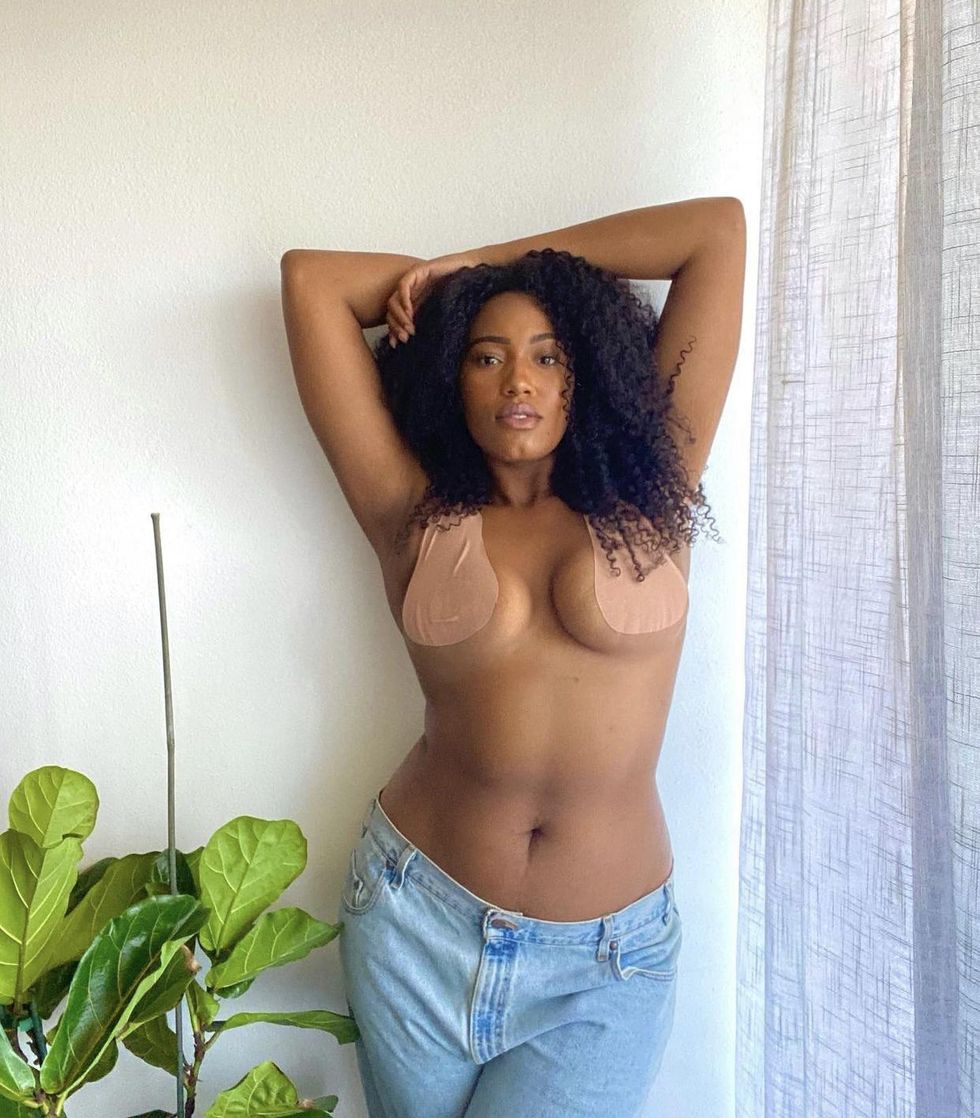 Wearing the Brassybra
Courtesy of Taylor (@tall.tay)
Revolutionizing the conventional bra with the innovative NuBra is a silicone 3D bra cup for women ranging from small to medium breast sizes. This strapless and self-supportive bra has a specially formulated adhesive, which has been clinically tested to be safe and skin-friendly. The unique PSA adhesive can be washed which then regenerates its stickiness and offers its wearer more than 100 times of normal, repeated application. This bra is comfortable, versatile, and extremely easy to apply.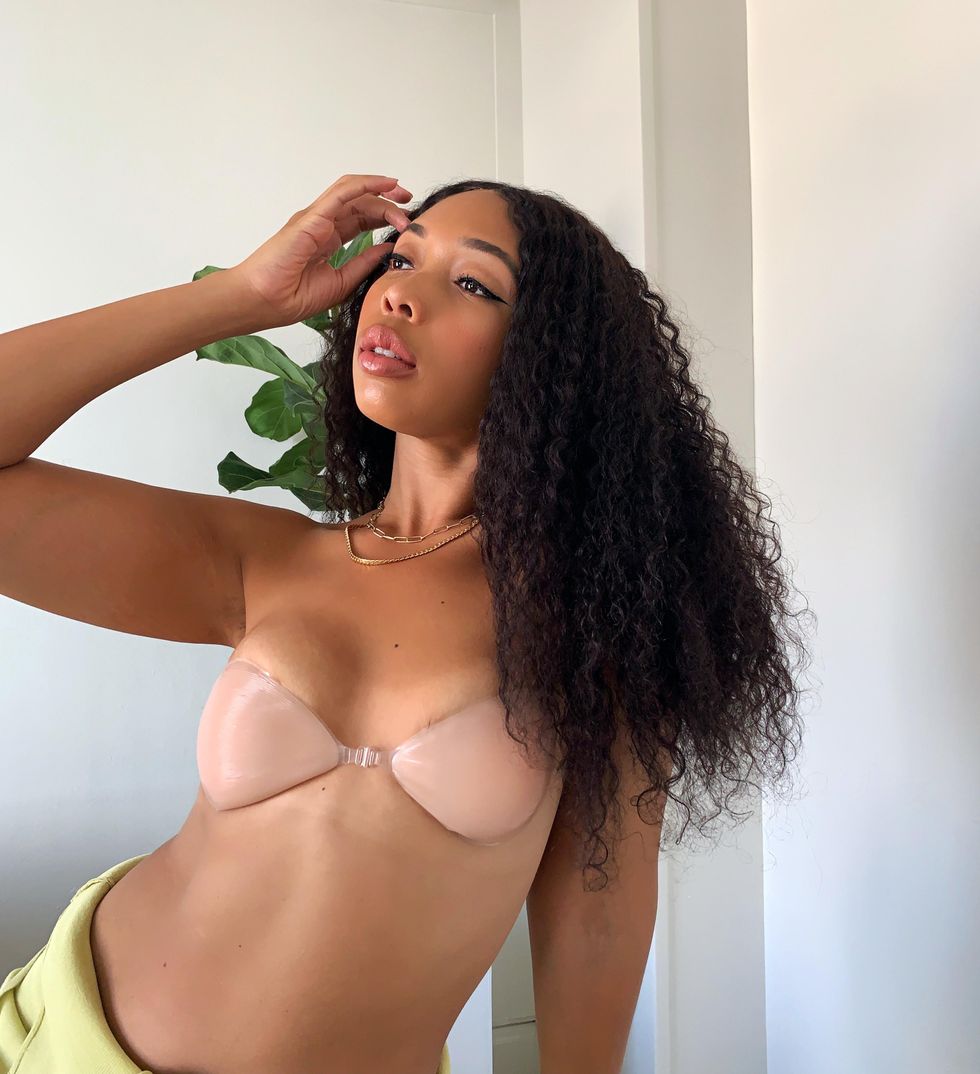 The NuBra
Courtesy of Shahirah Ahmed
NuBra is also highly practical and convenient, as it can be used in a pool or in the shower, while remaining secure. Perfect as an additional alternative to a bra-free lifestyle, this product essentially eliminates the adhesive tape currently marketed in the lingerie industry. Make sure to purchase this bra in the correct size or risk the cups being too large with too much access room. I am a B cup but should have gone a size down for a better fit.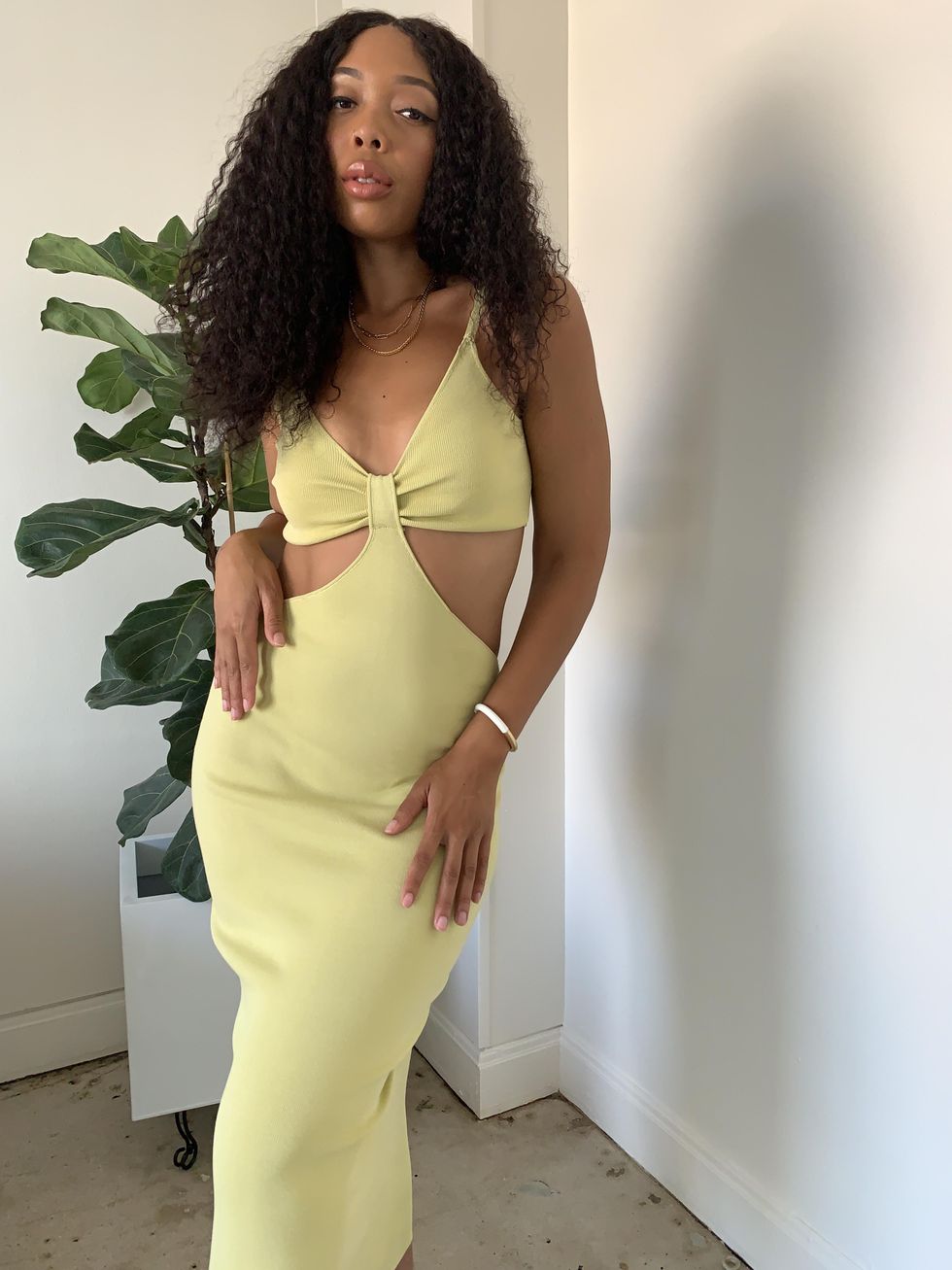 With wearing the NuBra
Courtesy of Shahirah Ahmed
Pros: The adhesive silicone is a natural lift and super convenient. This braless alternative is a great option for those that want a slight lift.
Cons: Not a great option in the summer. When sweating, the adhesive loses its stick and slips.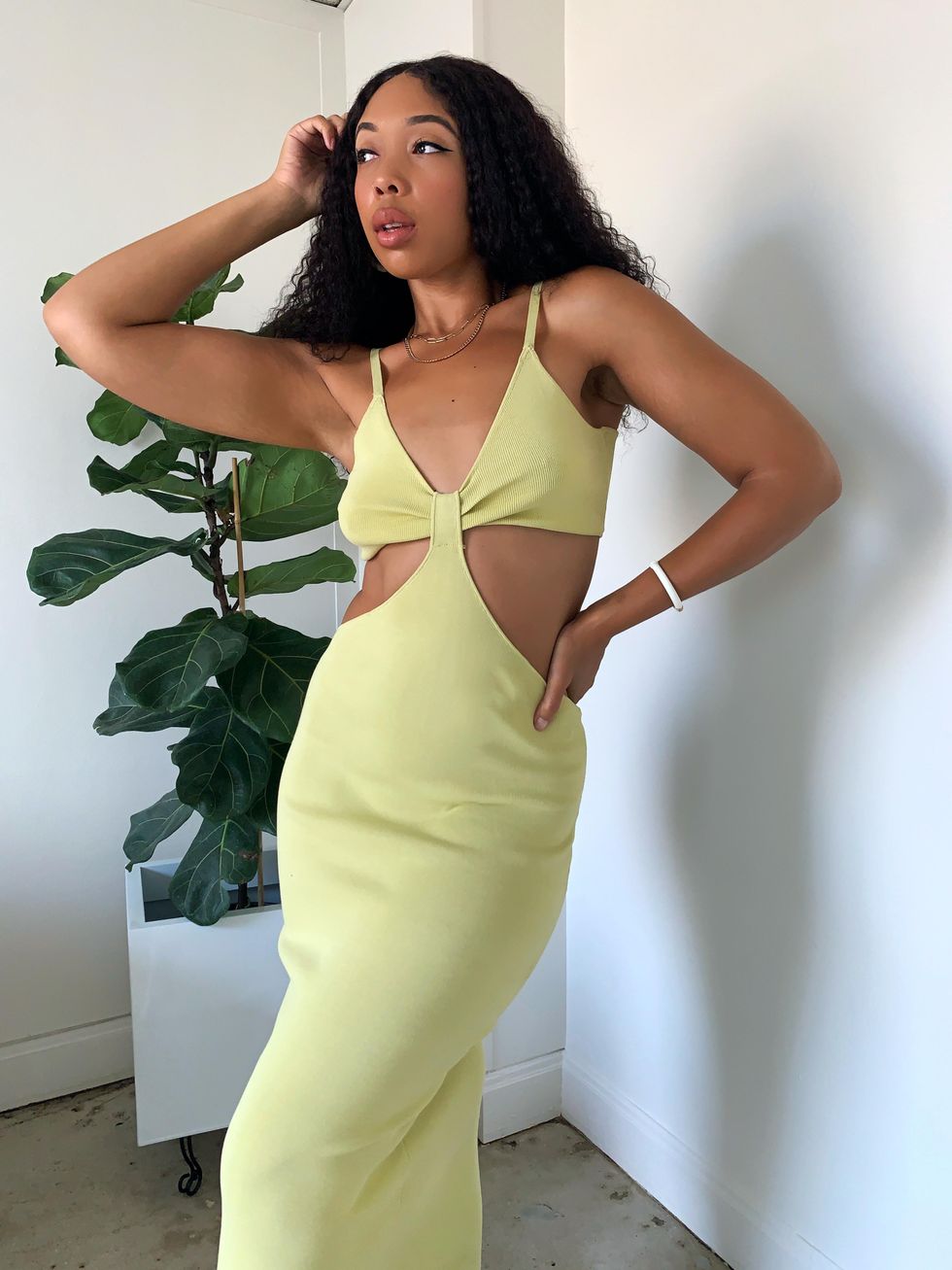 Without wearing the NuBra
Courtesy of Shahirah Ahmed
MultiNUDE is a Black women-owned company with a range of adhesive products from "lift 'em up" tape to nipple pasties, allowing you to be fashionable and comfortable with less effort. This brand offers shades that have been thoughtfully crafted to embrace the melanated. With complimentary nudes for those in need of darker shades and complexions, MultiNUDE is another great braless alternative.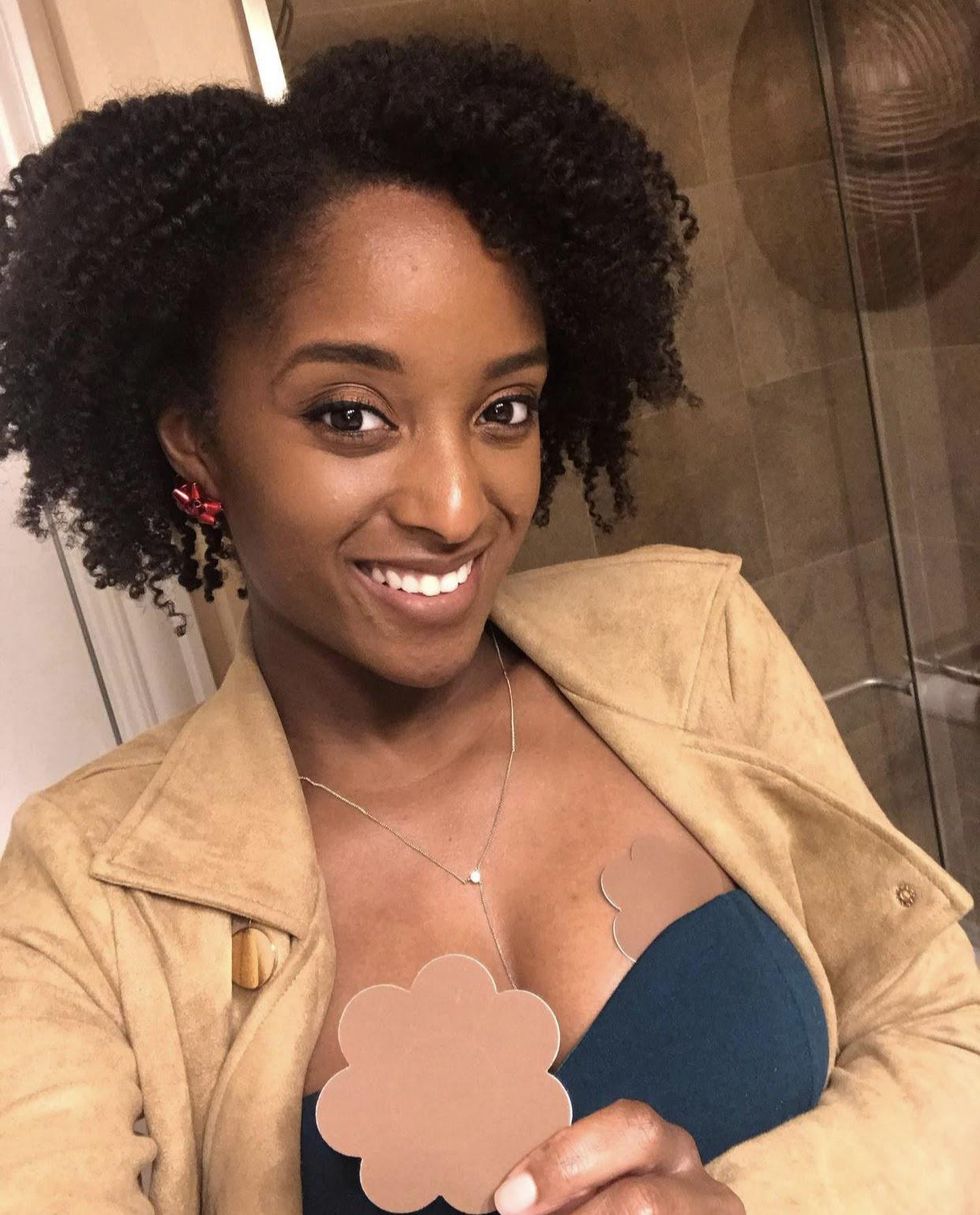 Featured image courtesy of Shahirah Ahmed