Many of us have been oh-so-good at chasing the bag and killing it in the professional and business games but have been not so successful at reaching our dream bae goals. OWN's Ready To Love is a sexy new series, co-hosted by Thomas "Nephew Tommy" Miles, that follows a group of Atlanta's most successful Black men and women in their 30s and 40s, as they try to get through past hurt, find ways to let go of baggage, and put focus on finding someone to share their lives –– and their coins –– with.
---
Ashlee Akins, a Jackson, Tennessee native, speech therapist, and aspiring entertainer, is among them, letting cameras follow her as she moves through the ups and downs of pursuing a successful relationship in a city where recent findings show there are 80,000 more single women than single men. (Talk about a dating gap!)
On the show, there's a focus on the men and their perspective in finding the right woman, and Akins has made it as one of the final few women remaining on the show. She doesn't sweat the statistics, nor the stigmas and pressures associated with dating after 30, deciding instead to take it all in stride and turn the tables to do what works for her.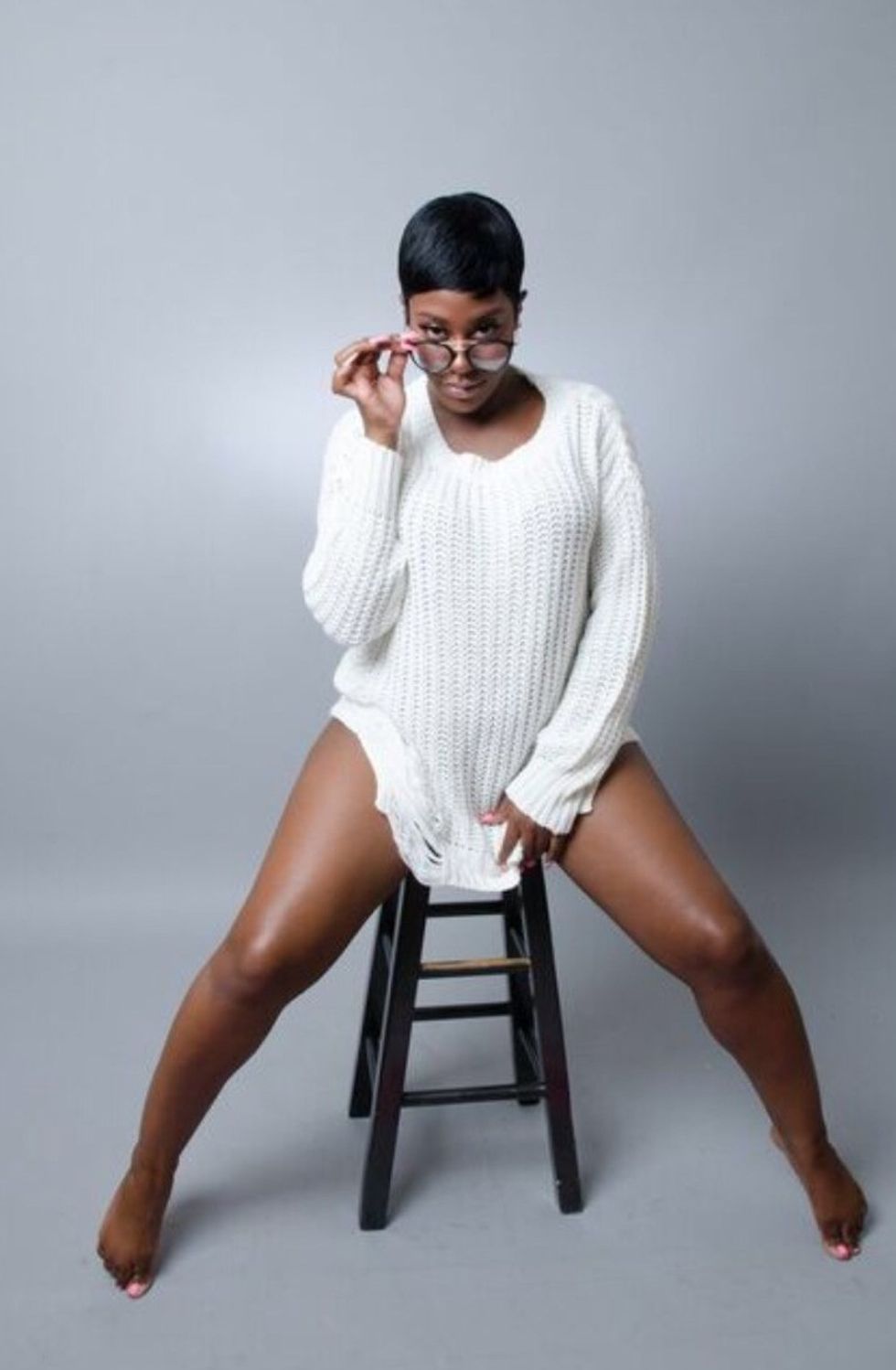 Ashlee Akins/AA Dimensions
"I'm a ball of fun and a breath of fresh air, " the 31-year-old said during an exclusive interview with xoNecole. "Being on the show, I was put in a room with a bunch of different people who are all awesome. I've never been around so many people who have their lives together, and all they were lacking were [love] relationships. I knew that [they] took the proper steps [professionally] in life but just forgot about their own [personal] wants and needs."

It can get a bit tough avoiding the formulaic, picky, or super-calculated route toward landing a long-time bae while in your 30s and 40s –– hey, who has time and money to waste? –– but Akins likes to let things flow while enjoying the adventure of exploring her options.
"From episode one to now, [dating] was more [about] interrogating than laughing. You see people mingle and it's more about, 'Well, what do you think about this or that?'"
Akins likes to take a more relaxed approach, choosing a good time over a more serious vibe when relating with a potential beau. "This is not a debate. It's not politics. It's love. Smile. Everybody's so rigid about finding that one that they forget about their own personal happiness and having fun in the journey."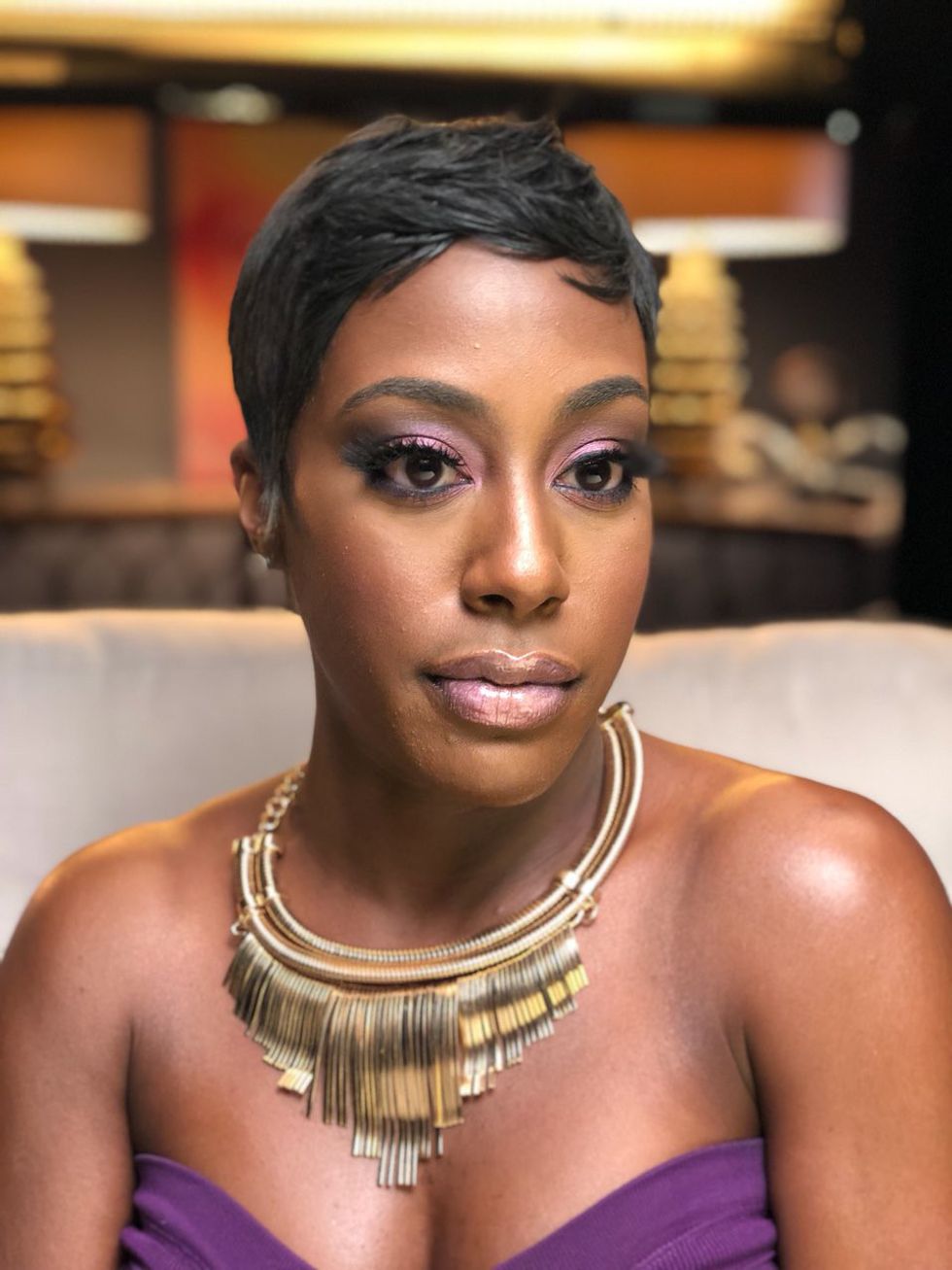 Ashlee Akins/AA Dimensions
"Everybody's so rigid about finding that one that they forget about their own personal happiness and having fun in the journey."
She's had some hot and heavy dances with love on the show –– particularly with a tall, chocolate entrepreneurial brother named Alexx –– and she brings spunk and sassiness in personality, demeanor, and style. She rocks a super-cute, spikey 'do that's The Cut Life-worthy, embellished stiletto nails in bold colors, and a honest, tell-it-like-it is candor. On a recent date with Alexx, a trucking company owner who was the last man in the house left with two women to choose from, she said, "I know you noticed that I don't kiss. I'm just the type of woman where I feel I shouldn't rush anything. When I feel the bag is secure –– when my man is my man –– that's when I'm open to that."
She hasn't always had such confidence in matters of the heart. In college, she met the man she thought she would marry, but he wasn't hearing the same wedding bells, and they ended up going their separate ways. After college, Akins moved to Atlanta, where she rode an emotional roller coaster of relationships that often went from good to bad. "I was dealing with men who were untrue, loved to lie, or had multiple women. After having a good one, then a failed relationship, then a good one, then another failed relationship, I had to say, 'OK Ashlee, this is a pattern. It's you.' I felt it was time to stop accepting things that didn't sound good from the start. I didn't understand my worth at the time."
She decided to stop dating, shift focus on her career, and work toward self-love and self-investment. "I engulfed myself in my career, wholeheartedly. I had to boost myself up and get men out of my head. Sometimes we can get lost in the sauce and think that we need a man, and we forget to boost ourselves up. I became a hot commodity to myself, and then, I knew, I could present myself to someone else. I definitely had to do some soul-searching and stop settling."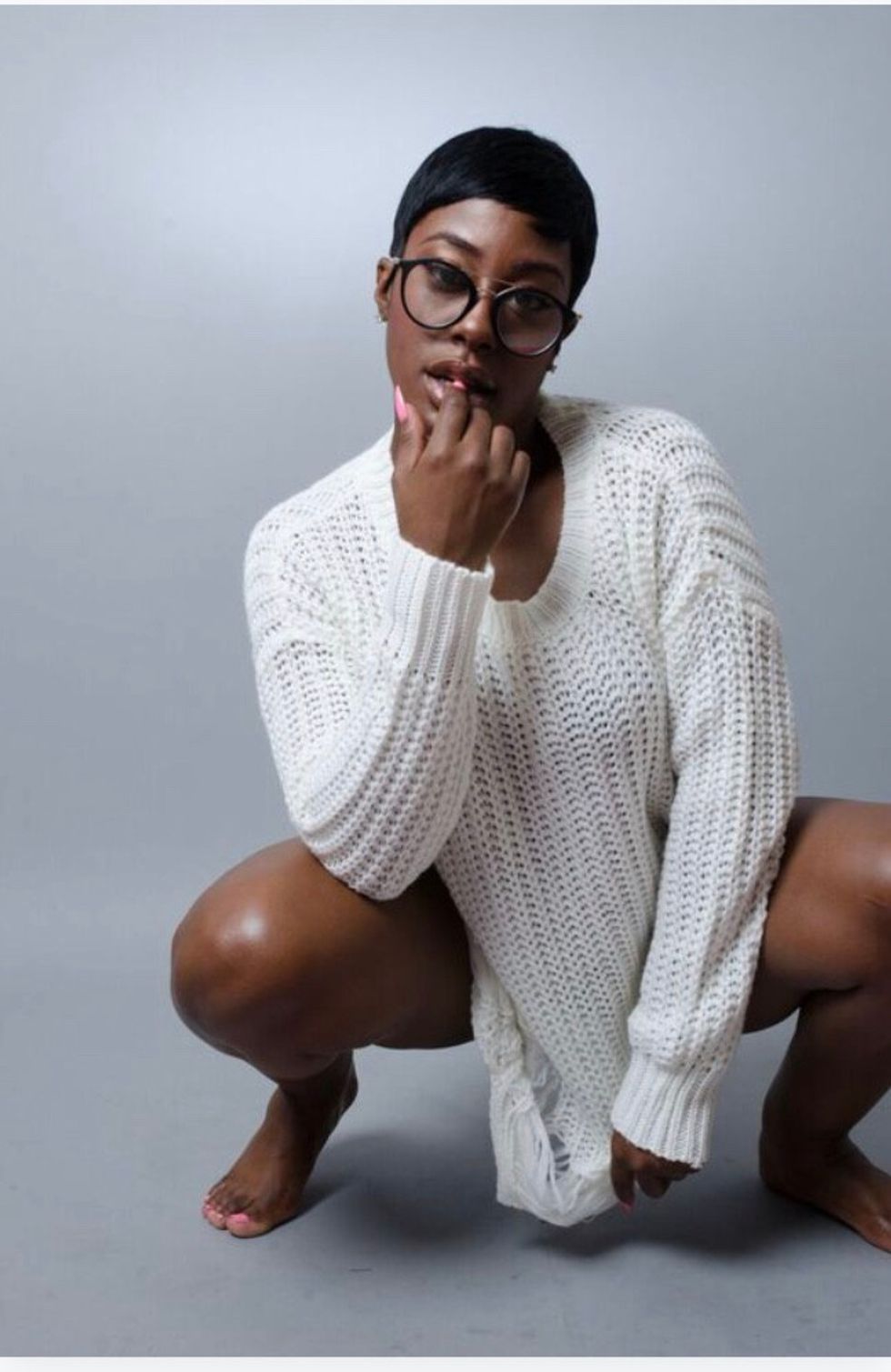 Ashlee Akins/AA Dimensions
"I had to boost myself up and get men out of my head. Sometimes we can get lost in the sauce and think that we need a man, and we forget to boost ourselves up."
Beyond finding love, Akins has always had her sights set on a career in entertainment, and she's a woman who's not shy about making the right boss moves to become an actress and TV host. Before joining the show, Akins juggled her day job, helping youth in the Georgia school system, with going on auditions to get gigs that would allow her to satisfy her acting bug.
Akins shared that her career as a speech therapist has allowed her to make a difference, and she wants to be able to use her communications skills in entertainment, representing for women who want to motivate the masses and have a damn good time while doing it. She has a budding lifestyle and empowerment brand called AA Dimensions, which she launched with her mother, Angela Bond.
"I'm all about positivity. I like to keep it real and happy. If I can put a smile on most people's faces through a platform, and I can give something I know I live by to someone else, I know my job is done."
If it's up to Akins, Ready To Love won't be the last time you'll see her on any screen. "I plan to get into movies, commercials and hosting. I want to keep going as far and as long as I can. I see myself, professionally, with a business that is growing and doing well. As far as love, I'd like to see myself married –– to a particular someone –– planning our lives together. And hey, his name might be Alexx," she added with a laugh. "Just stay tuned."
To keep up with Ashlee, follow her on Twitter. The finale airs this Saturday, only on OWN.