Ashanti has been experiencing a beautiful resurgence in her career over the last few years. The Grammy award-winning artist became a household name after dropping her debut self-titled album in 2002 and from there the singer/songwriter has given us hits after hits. Now at 41 years of age, the "Foolish" artist has been reclaiming the spotlight with viral moments such as her thirst-trapping photos on social media and performing during the Verzuz battle between Ja Rule and Fat Joe which resulted in an awkward exchange with her ex Nelly. But probably one of her most monumental occasions is receiving a star on the Hollywood Walk of Fame in April.
---
Another major moment for the R&B star was finally receiving recognition for her writing and singing on two of Jennifer Lopez's biggest tracks "I'm Real" and "Ain't It Funny." Founding her own independent record label, Written Ent., Ashanti is a boss and continues to thrive in the ever-changing music industry by remaining the same person that everyone fell in love with in 2002. The Guinness World Record holder recently coveredHelloBeautiful where she talked about her illustrious 20-year career.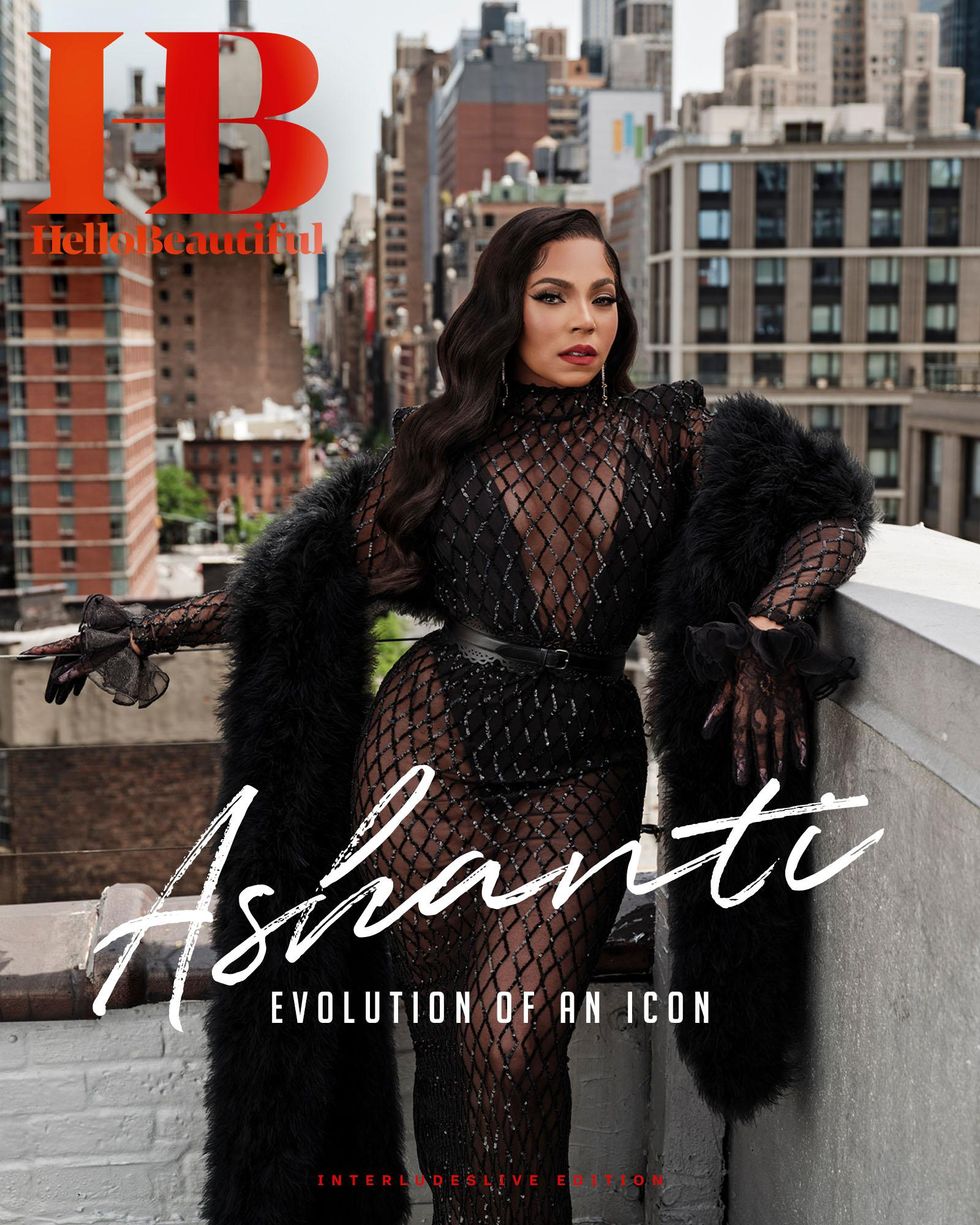 JD Barnes for HelloBeautiful
Ashanti on Finally Being Recognized For Her Background Vocals On Jennifer Lopez's Records:
"It always feels good to get recognition. I was always really proud that I had the opportunity to do what I did. And have people recognize it and look at how I handled the situation. It's always good to get love from the people, regardless of whatever the situation is."
Ashanti on Protecting Her Energy:
"I think it's really important. This industry is really corrupt. It's really cutthroat. There could be some dark moments. So I think it's really important to protect because that can prove who you are."
Ashanti on Keeping Her Personal Life Private:
"I just feel like it's really important to keep certain things private, to yourself for yourself. As an artist, we give so much to the public and so much to the world, there have to be some things that are just for you. I just find that it's better that way to take a lot of people out of your business because sometimes people want to infiltrate for the wrong reasons."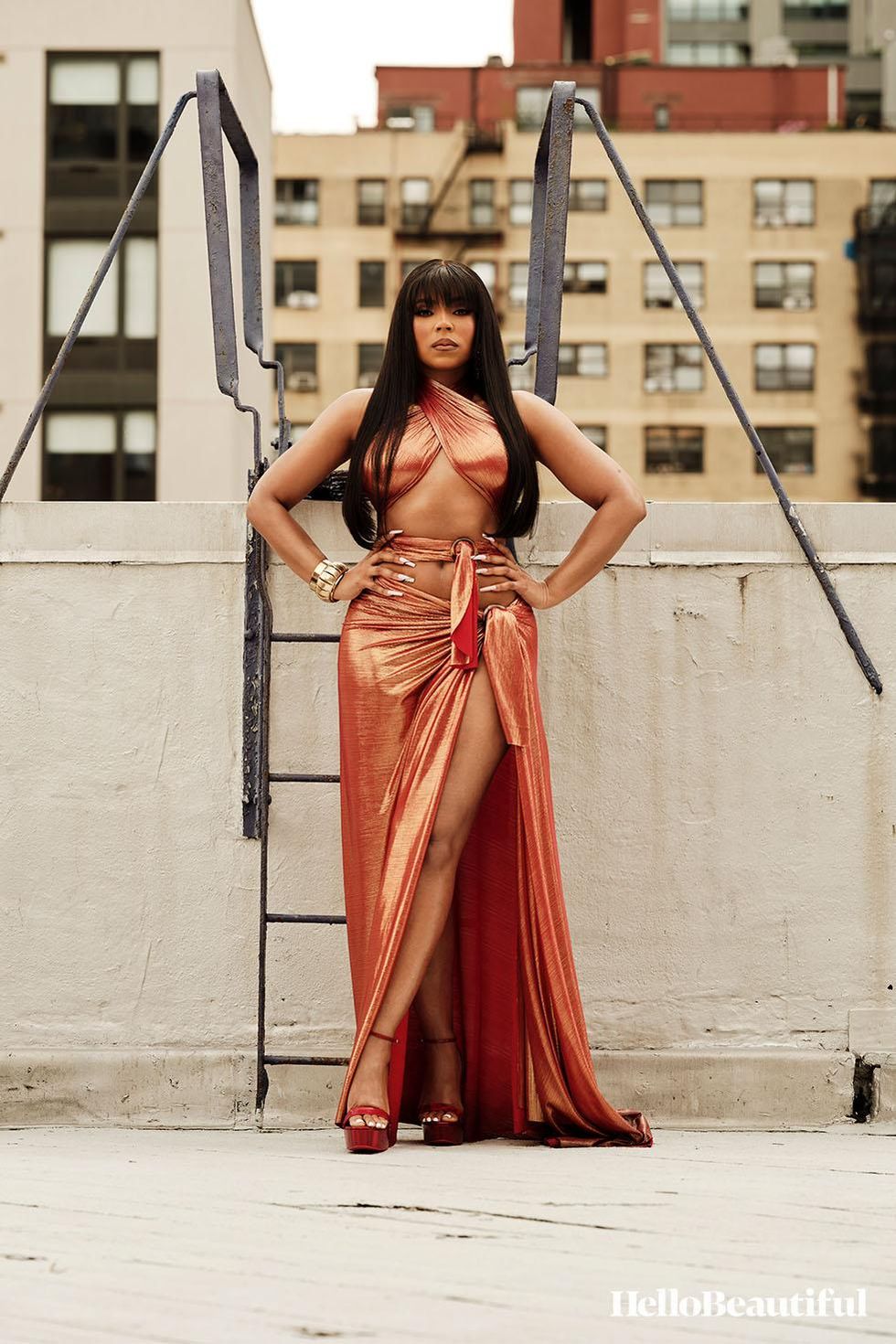 JD Barnes for HelloBeautiful
Ashanti on Her Natural Body:
"I've always been a person to take care of myself inside and out. I think it's important that we show it's okay to not be perfect and to still embrace being natural. And maybe you don't have the biggest booty or the biggest boobs, but it's yours. And it's natural. And when you are natural, you're proud because you, you work for it. You work out, you eat right, you diet, or not even diet, you try to be healthy."
"When I moved to Atlanta, I was considered super skinny. I'm sure every woman has gone through being different or looking different or being compared. For me, I've always been happy and proud."
Ashanti on Working with Larenz Tate in the "Rain On Me" Video:
"I'd never done anything like that before. But he's so cool. We went out on maybe two dates. We weren't messing around or anything but just warmed up to each other before shooting. That's my bro. Obviously, I had been a fan already. He's very humble. And he just made me super comfortable. We were laughing a lot. I was actually chewing gum in the window."
Read the full cover story on HelloBeautiful here.
Featured image by Rodin Eckenroth/Getty Images