Welp! The 2016 Grammy Awards ceremony was mostly underwhelming. Perhaps because a lot of big named artists were visibly missing from the red carpet.
---
Nicki Minaj reportedly pulled out of her Grammy performance this weekend. Rihanna cancelled her performance, and Drake was noticeably missing. Lauryn Hill was going to do a surprise performance with The Weeknd, but because of her performance schedule, she wasn't able to attend.
All of this is interesting, because earlier this month, Snoop Dog said that he was not attending after saying that the Grammy's was just as whitewashed as the Oscars.
I'm not saying that the Grammy's appeared to have a silent boycott,  but it is odd to me that a lot of TIDAL artists were missing from the biggest awards show at the same time. Even Twitter noticed it.
Either way, the party continued, and there were some great moments, starting with the red carpet. There were several people who stood out among the rest.
For instance, Jazmine Sullivan had more curves than a bottle of coke in her black, floor length Michael Costello gown.
Also, Big Sean set of smoke alarms on Twitter in a black and white tuxedo blazer and slacks. Heeey Almond!
You can't tell me that their #RelationshipGoals isn't giving you all the feels with this photo. Hands down, John Legend and Chrissy Teigen were the cutest couple on the red carpet.
But that's about it. There wasn't much to the red carpet this year. Again, a lot of people were visibly missing.
KENDRICK LAMAR'S BIG WIN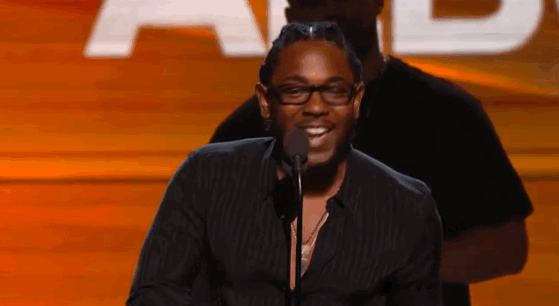 I have to admit that I thought the awards show was going to really bad after the skinny red carpet. However, Kendrick's win for "Rap Performance of the Year" helped to make the night a little more promising.
O'Shea Jackson Jr. and his dad Ice Cube presented Kendrick with the first award of the night. When he gave his speech, what stood out  was him thanking his fiancee Whitney Alford for holding him down. It was such a sweet gesture, and when he said it, he meant it. These two love birds have been together since high school.
How sweet!
ANDRA AND ELLIE SANG, CHILD!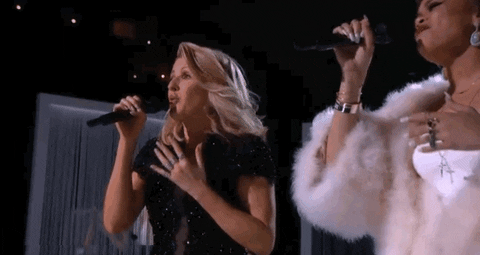 THAT PENTATONIX AND STEVIE WONDER COLLAB THOUGH!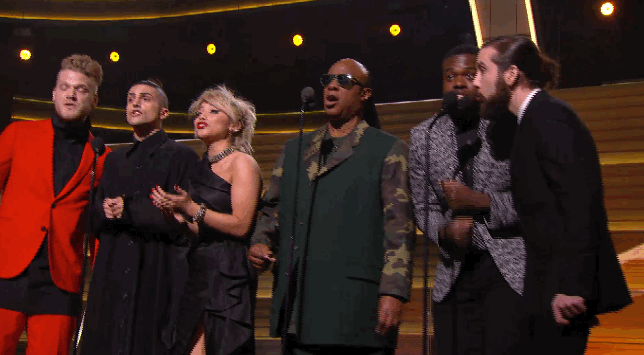 Pentatonix and Stevie Wonder took to the stage to present the award for Song of the Year, which went to Ed Sheeran for "Thinking Out Loud." But before Sheeran accepted his award, they performed an emotional tribute to Maurice White, founding member of the legendary band Earth Wind and Fire while doing their signature beatboxing, along with Stevie singing lead on "That's the Way of the World." 
This is one of those songs that always brings back a good memory, so if you watch it, get ready to get all of the feels.
THE CAST OF HAMILTON HAD BARS AND THEY WON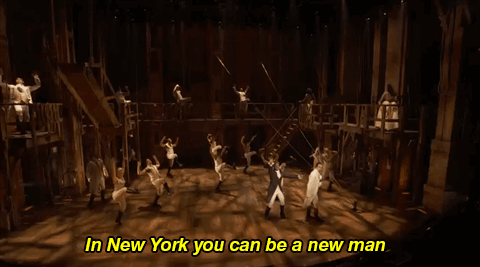 The amazing Broadway cast of Hamilton came on stage, and for some reason I thought that I had heard Twitter collectively sigh of boredom.
That is until the cast opened their mouths. They not only blew everyone away, they also brought those bars.
The mega famous bio-musical about the life of Alexander Hamilton and the country's founding fathers has been met with tons of accolades. But when their performance hit Twitter, everyone was trying to beg, borrow, and steal their way to the next Hamilton performance.
They also won for best acceptance speech when they received their award for Best Musical Theater Album, because the mastermind behind the critically acclaimed show, Lin-Manuel Miranda, rapped his whole acceptance speech, and it was lit. Watch how he did it below.
KENDRICK LAMAR'S VERY POLITICALLY CHARGED PERFORMANCE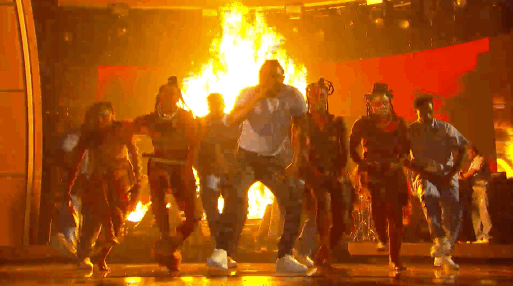 But if no one in the audience felt him, there were plenty of people at home who did. Twitter went wild with Kendrick during his performance, and they loved every bit of his message. Even celebrities were awed by his raw set.
Kendrick walked out of the building with five awards, and one hell of an impression on the audience. Watch his full performance below.
QUEEN BEYONCE FINALLY EMERGED TO PRESENT RECORD OF THE YEAR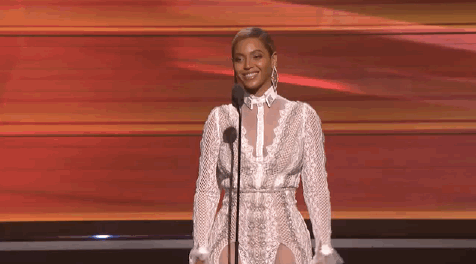 By this time, everyone was wondering if Beyonce was really going to come on stage, because she was visibly missing from her seat. But she finally emerged on stage looking like a dream in a sheer white gown.
What was even better about her appearance was the words that she had to say before presenting the award, where she made a strong statement of the powerful impact of music. Everyone was moved.
She went on to present Bruno Mars and Mark Ronson for their immensely contagious his "Uptown Funk," which was a hard category to predict against nominees Ed Sheeran for "Thinking Out Loud," The Weeknd's "Can't Feel my Face," Taylor Swift's "Blank Space," and D'angelo's "Really Love."
TAYLOR SWIFT'S KANYE SHADE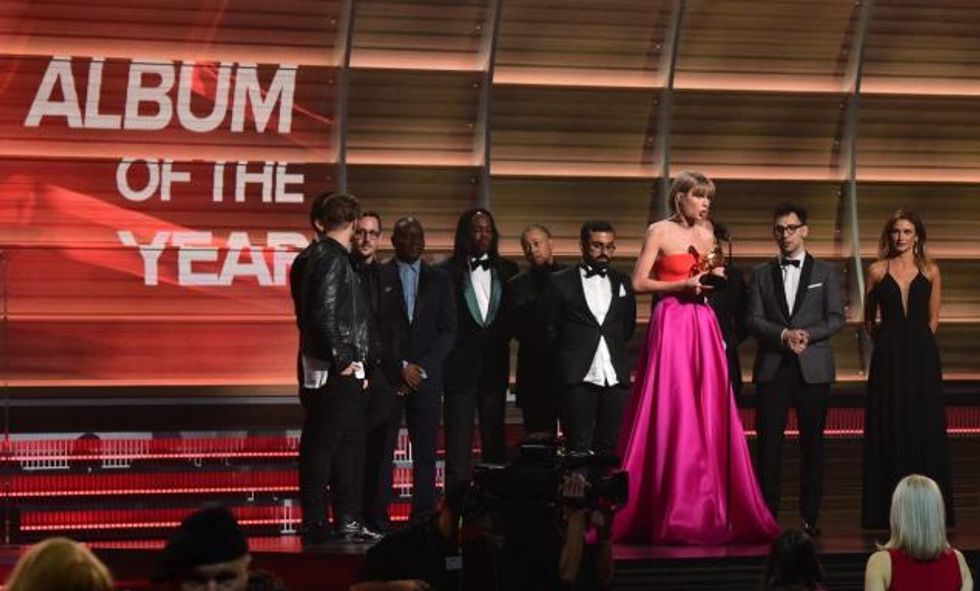 Well it looks like Taylor Swift let it be known how she was feeling about Kanye's diss on his latest album, where he rapped that he made that "b*tch famous." She didn't keep her feelings cute at all when she said,
"As the first woman to win Album of the Year at the Grammys twice...I want to say to all the young woman out there: There will be people along the way who will try to undercut your success or take credit for your accomphlishments, or your fame. But if you just focus on the work, and you don't let those people sidetrack you, someday when you get where you're going, you will look around and you will know that it you and the people that love you who put you there, and that will be the greatest feeling in the world. "
And then she walked off stage with the biggest award of the night. #MicDrop.
What were your favorite moments from tonight's Grammy Awards ceremony? Sound off in the comments.