Angela Benton has made a lot of changes over the last few years.
---
She's traded in San Francisco's Sillicon Valley, a place that she called home for over five years while building her company NewMe Accelerator, for scenic views of Miami's crystal blue waters. The technology company that used to run her due to countless meetings with budding entrepreneurs, investors, and tech industry disruptors is now running smoothly with little effort. Even her dietary habits have changed. She's trading in turkey for tofu in an attempt to transition to a vegan diet, though she admits that her fear of being hungry all the time is keeping her from fully embracing the lifestyle.
But the changes didn't come without a little push—a wake up call even. In fact, it was her diagnosis for early stage breast cancer that set of an alarm and nearly forced Benton to slow down and reevaluate her life. "What's funny is that things were changing in my life anyway, and things were just moving out of the way organically on its own," says Benton. "And now I guess I can see why."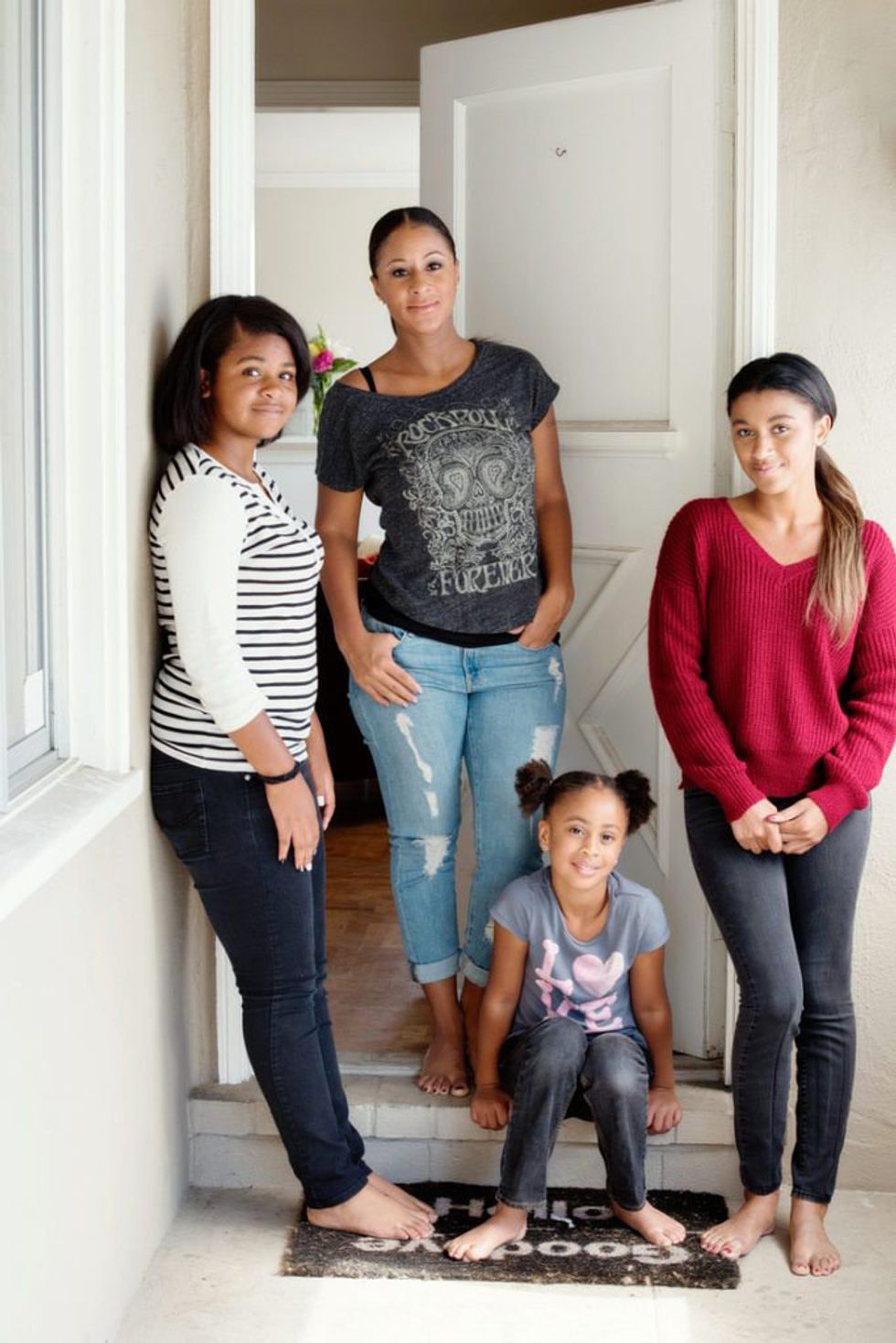 Benton is the definition of a go-getter, something that followed her from her childhood days as a basketball player waking up with a Kobe state-of-mind of bettering her ball-handling skills from sunrise to sunset, but her entrepreneurial spirit came from her parents. Her dad was always working on projects while her mom dabbled with ideas of her own. But tech? That was something that wasn't initially on Angela's mind—boys were. At 16 she became a mom to what would be the first of three daughters. Not that being a young mother slowed her down any. She continued moving and shaking with the best of them—balancing school, a part time job, and night courses so that she could graduate early. At 20 she was married, and her second daughter was learning to walk while she working on her BFA in visual communications. And by 24, she had her third daughter and a MFA in graphic design to match.
Raising a family while juggling a career helped Angela master the art of management, catapulting her from a freelance graphic designer to a director of digital strategy where she worked on everything from web design to front-end development. As a minority in the digital space, she developed an interest of sharing the knowledge and experiences of Black entrepreneurs in tech, and in 2007 she launched Black Web 2.0 (now B20), and pursued her passion project full-time soon after.
On the career front Benton was winning. Black Web was becoming the go-to site for tech news and the mom boss was building her brand as a minority leader in the digital space.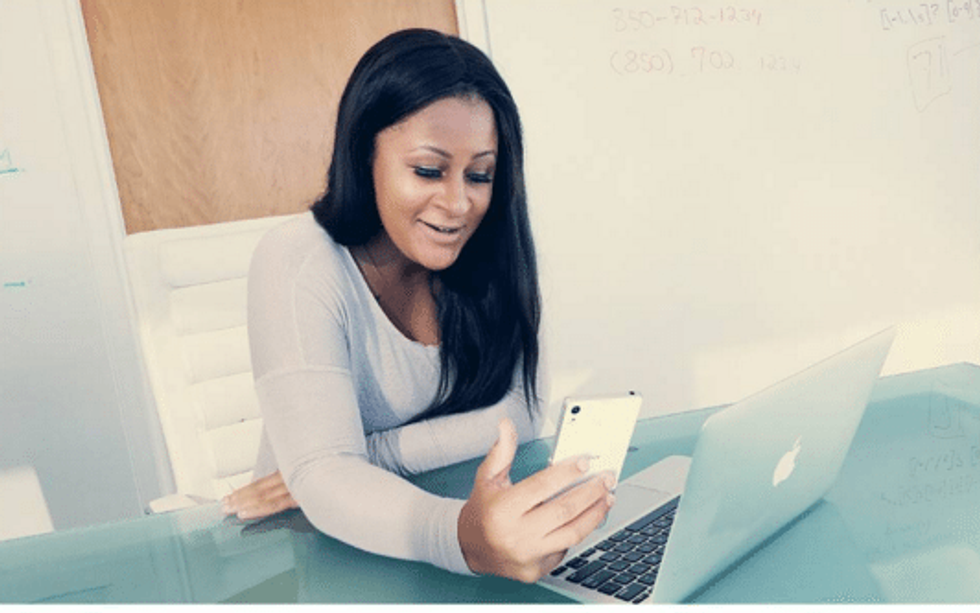 But at home it was a different story. Her six-year marriage to her high-school sweetheart was no longer serving either of them, and at 26 she was signing divorce papers. "The marriage that we had was a period where we both grew as individuals during the marriage and then towards the end of it I think I probably felt like I had outgrown a situation. I looked at my life from a state of awareness and I'm asking myself what my feel is this it? Is this all that I'm supposed to be doing? I felt that towards the end of my marriage that I couldn't be who I was meant to be in the relationship."
"I felt that towards the end of my marriage that I couldn't be who I was meant to be in the relationship."
They parted amicably, and Benton continued to go full throttle in her career. In 2010 she launched her NewME Accelerator platform to help minority startups get the funding and knowledge needed to create successful businesses, such as how to get investors to fund their ideas.
"When you're talking to an investor and trying to pitch your idea, it's so important to say the right things and to say it just enough and not too much. A lot of entrepreneurs over talk and then some of [the investors] are not interested anymore because what an entrepreneur doesn't realize is that they've exposed the flaw in their business model, or they've exposed the flaw in their marketing just because they were talking too much."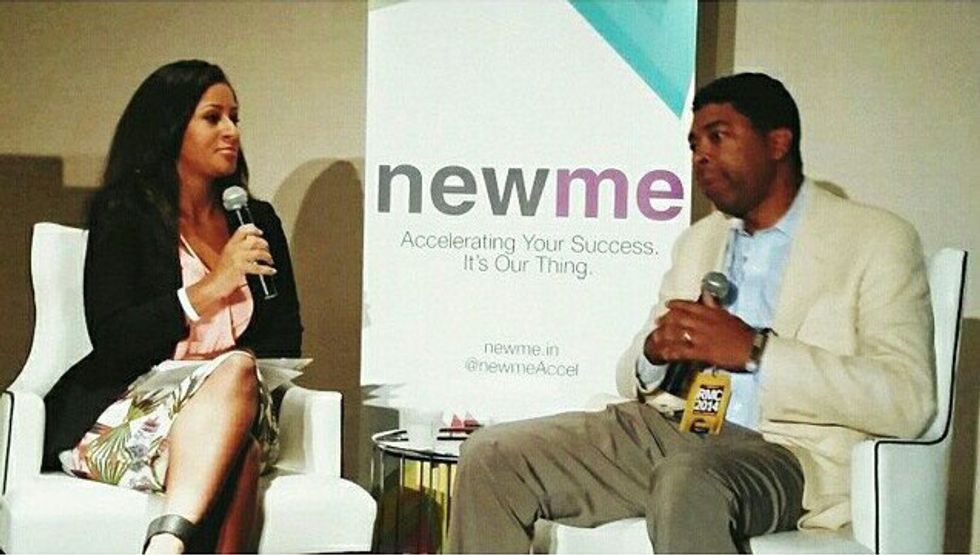 To date, NewMe has helped startups raise over $20 million in venture capital funding. Meanwhile, Benton was racking up her own successes. In 2010, she was listed on Ebony magazine's Power 150 and in 2013 Goldman Sachs' 100 Most Intriguing Entrepreneurs, in addition to features in Forbes and participating in a number of discussions about the evolution of the tech industry and entrepreneurship.
"There's definitely a lot more people of color in tech now, so I think that is for sure going to continue," says Benton. "The level that it's at is what I think is going to be interesting. I think we'll have a lot of smaller businesses, and that's okay. I think when people think of tech starters it's almost like they have to be a billion dollar company and if they're not a billion dollar company they're a failure, and that's certainly not true. The whole game of being an entrepreneur is having some kind of exit. That's what we're working so hard for, is to have a company acquire their company for some odd millions and now they can just chill and relax or work on another idea."
Her own wins attest to the amount of time and effort that is often required of entrepreneurs, but the no-sleep lifestyle that often comes with being a boss can sometimes take a toll on health. While Benton can't quite pinpoint the cause of her diagnosis, she's taking the necessary steps to ensure that she gets back to optimal health, and for once that means making herself the number one priority as she focuses on her health and takes the time to exhale.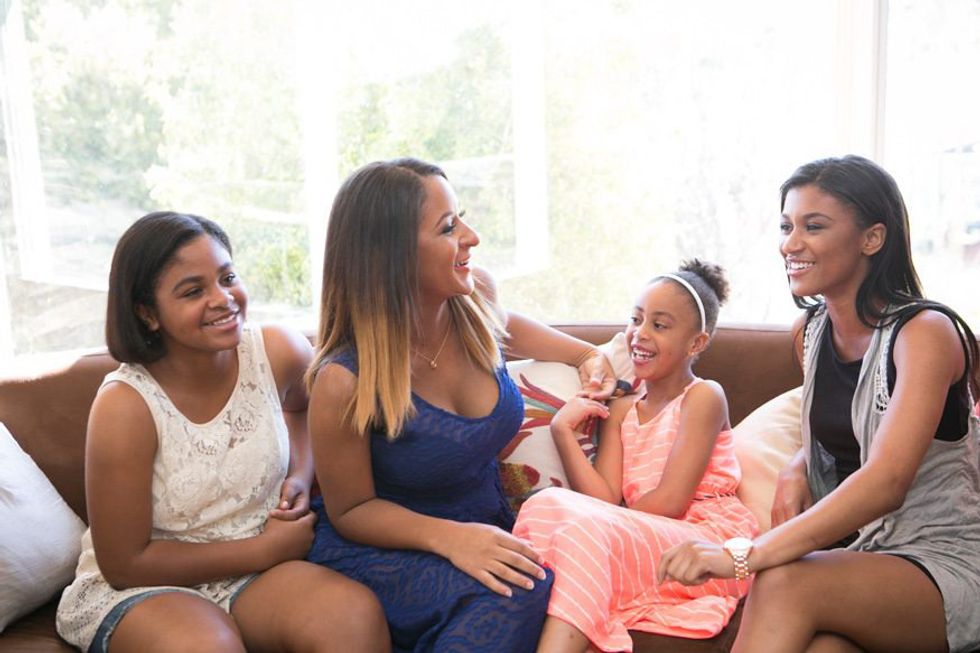 "I think that my life is a little different from most people, because when you're in your 20s and before you have kids, you kind of have time to yourself; I've never really had that—at all. So that's kind of what I'm doing and it's also just on what I really want. And figuring out what I want, is what I want to change from where I was at last year then that's also okay."
The time alone without the stress of having to run a day-to-day operation has allowed her some much needed reflection on everything from her lifestyle to her relationships. "The whole cancer diagnosis is pivotal in my life and has made me reflect on a lot of things, why you meet certain people and why certain things happen in the way that they do. I've just gotten a lot of support from [my ex-husband], so I just feel like our relationship we are in each other's lives for whatever reason and I guess I'm always hoping that I have connections that are more like that than superficial. It's more about if the people, places and things around you are nurturing you. If it's nurturing you, then it should be propelling you to the highest version of yourself. If you're doing anything less than that then what's the point?"
"If it's nurturing you, then it should be propelling you to the highest version of yourself."
Openly sharing her journey from chemotherapy to cutting her curls with her social media followers has enabled Benton to continue empowering others even outside of the tech industry.
Through her vulnerability she continues to exude the same strength that has brought her the awards and accolades throughout her career.
"I just feel like women are so powerful. Not in a power hungry kind of way, but in the most humble way possible. We're a quiet kind of power."

Catch more of Angela Benton's story in her powerful new book, "Revival" in stores and on Amazon.