Tiwa Savage is one of Afrobeats' biggest stars and with such a hectic schedule and being a mom, she managed to take time out of her day to share her skin care routine with fans. Check out her Beauty Secrets with Vogue below:
---
Tiwa Savage's Skin Care Routine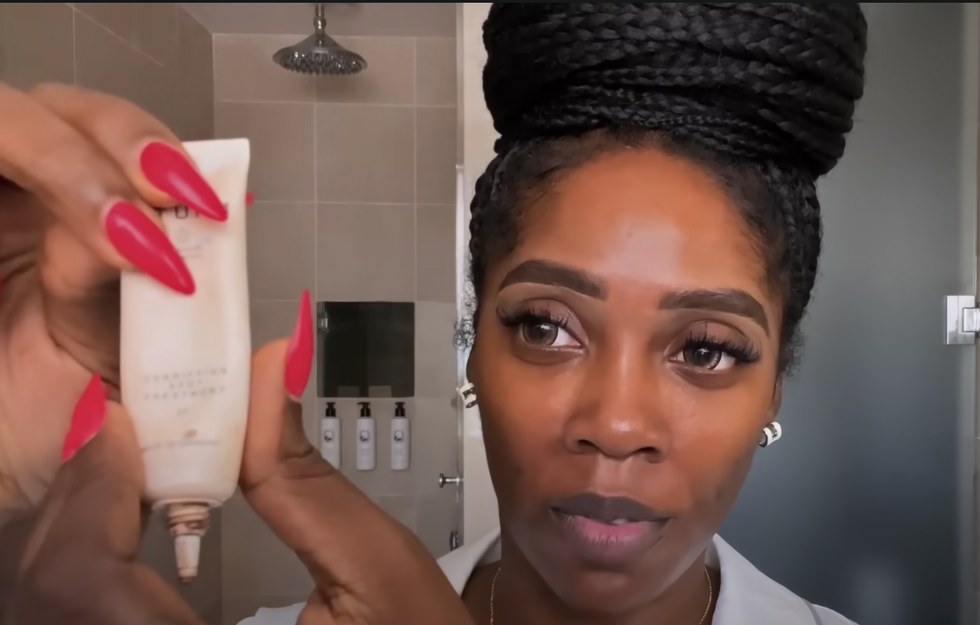 Vogue/YouTube
The "Somebody's Son" singer is a big fan of Dr. Barbara Sturm products and revealed that she uses their cleanser, toner, sunscreen, and spot treatment. She also shared that she uses a face cream that was made special for her. "Dr. Barbara takes my blood and she takes the plasma from my blood to make this face cream," she revealed. "Only for me. Only for Tiwa."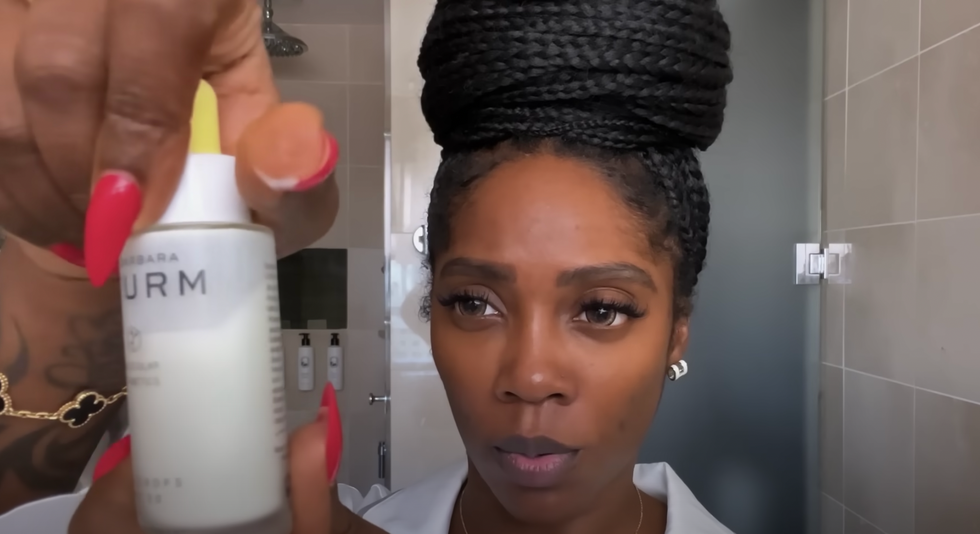 Vogue/YouTube
When she applies the face cream, she likes to mix it with Dr. Barbara Sturm Sun Drops SPF 50 as protection from the sun. "That's another misconception with girls my complexion thinking they don't need to protect their skin from the sun but it is so important. And honestly, when I go out or even when I'm at home, I use it every day," she said.
The MTV EMA winner's skin care routine is drastically different than when she was younger. She explained that she would only use black soap and cocoa butter but it wasn't until the COVID-19 lockdown that she started researching ways to take better care of her skin. She also fell victim to skin bleaching due to the lack of representation she saw as a young girl.
"When I was younger, I moved from Nigeria to the UK, and at that time to be honest there really wasn't a lot of girls my complexion being represented in the beauty space," she explained. "I actually tried to bleach my skin. So I was using these products to make you lighter and I remember my mom coming in my room one day and she saw these products and she was so disappointed and just trying to affirm how beautiful my skin was and it was such an emotional time for her."
Makeup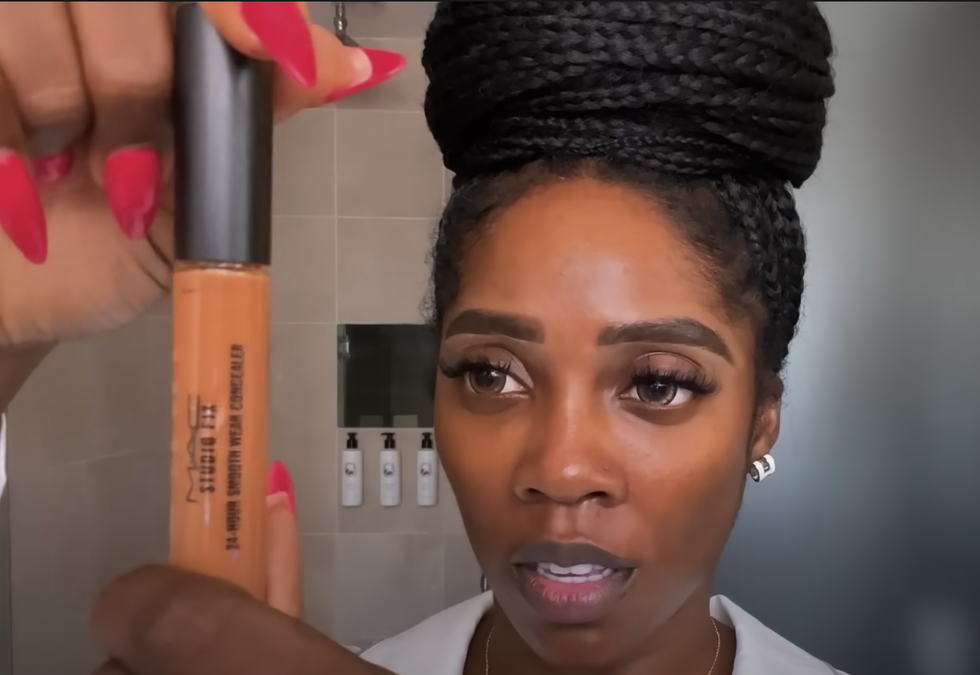 Vogue/YouTube
When it comes to putting on her face, she said that she doesn't use foundation, which is something she learned from supermodel Naomi Campbell.
"I spend more time on skin care than I do makeup. For like a couple of years now, I've actually stopped using foundation even when I'm performing on stage," she said. "Even for photo shoots, videos, nothing and this was something that Naomi Campbell told me. She doesn't use foundation or hardly uses foundation."
She added, "I was like if it works for Naomi Campbell it's definitely gonna work for me 'cause she's stunning."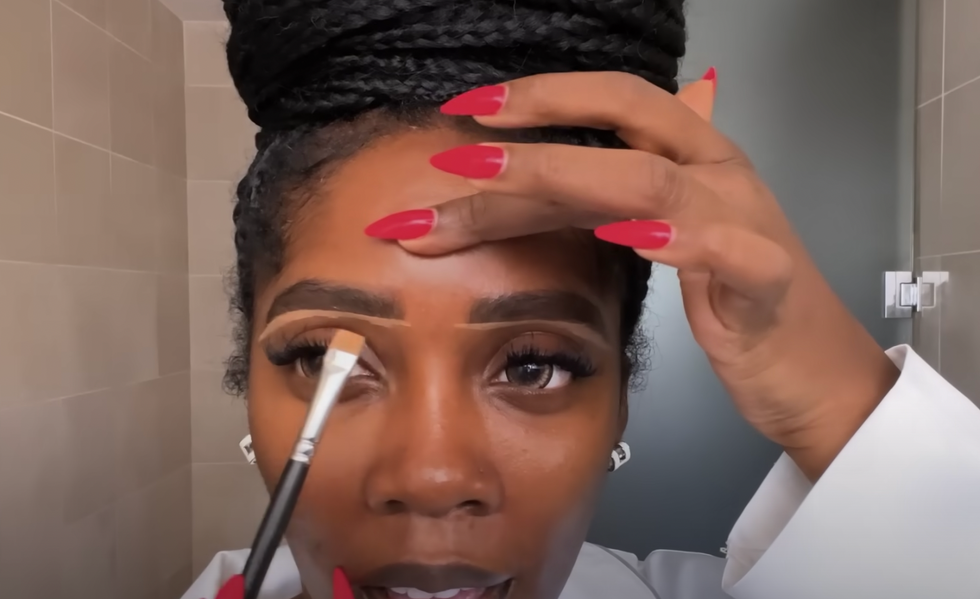 Vogue/YouTube
But she uses a variety of other makeup products and methods. For her eyebrows, she likes to use Huda Beauty Bomb Brows Microshade Pencil and concealer to shape the brow.
"I don't like anyone doing my eyebrows so even if I have a makeup artist, I still do my eyebrows myself," she claimed.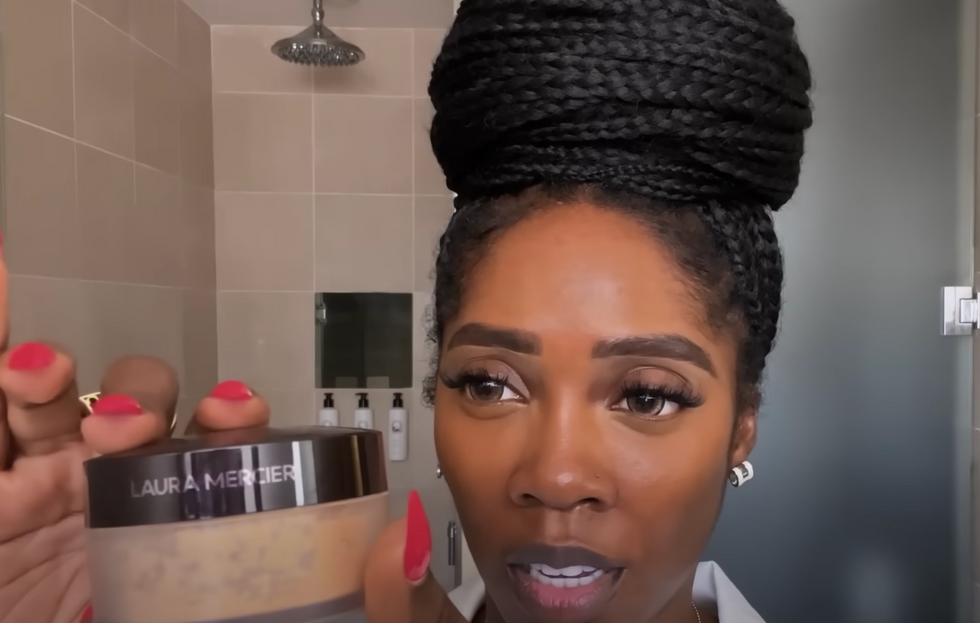 Vogue/YouTube
The next step is baking with Laura Mercier Translucent Loose Setting Powder followed by contouring the nose with MAC Cosmetics Studio Fix Sculpt and Shape Contour Palette.
The 42-year-old mom of one also dished on her exciting lipstick collaboration with MAC.
"When this opportunity came up with MAC, I didn't want to go for what I normally go for so I wanted to do red," she explained. "I always admired when I see women with red lips. It's sexy. It's just bold. It's confident and I wanted to create a red color that would make me feel like that.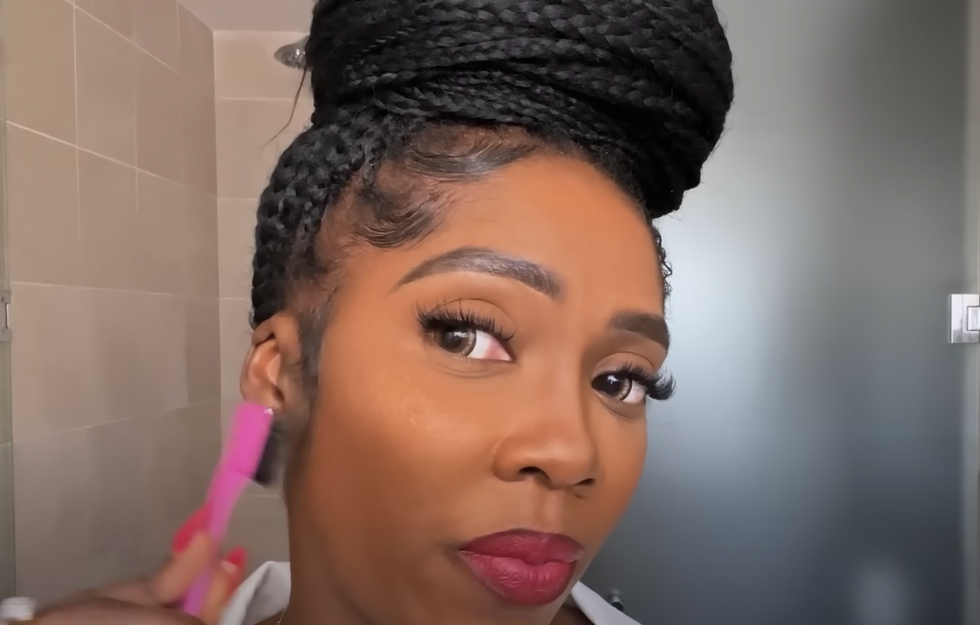 Vogue/YouTube
She applied her lipstick but not without using MAC Cosmetics Lip Pencil in Nightmoth first. Before closing out the video the "Koo Koo Fun" singer encouraged everyone to take time and get to know their skin inside out.
"Nobody else knows your face better than you," she said. "If you invest the time, in skin care, makeup, I promise you it might seem overwhelming but you'll get the hang of it."
Tiwa Savage's Day-to-Night Beauty Look | Beauty Secrets | Vogue
Featured image by Arnold Turner/Getty Images for Universal Music Group