"Can't trust a big butt and a smile, that girl is poison."
Those were the lyrics to the iconic 1990 Bell Biv Devoe hit "Poison," and to this day, a lot of men agree with that statement.
---
Thanks to Teyana Taylor, who sampled the song and parts of the video for her latest music video, "Undercover," she made us all realize that she's not only "Poison," she's viral. Hey now!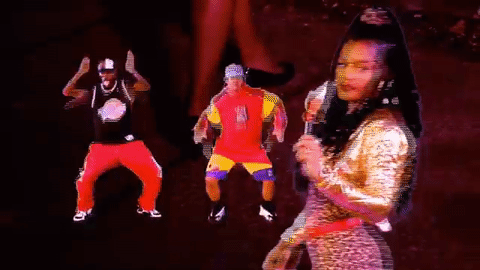 Seriously, Teyana was slaying her Humpty Dance with her crew, while giving us so much 90s nostalgia, from the box braids, to the bike shorts and body suits, all the way down to the throw back Cross Colors gear. Get it Tey!