Oh, these male-dominated industries with their double standards and lack of self-awareness.
---
So many times we, as women, have had to dim our light in the presence of men in the workplace, whether or not we want to. With the #MeToo movement and the revelations that the "casting couch" is real, the entertainment industry is no stranger to toxic men exerting their power over women in the name of "it's just business."
Teyana Taylor refuses to succumb to the sexist and misogynistic pressures of the music industry, even if it's at the expense of speeding up her career trajectory. The singer, wife, and mother has come a long way from her days of skateboarding and singing on the blocks of her native Harlem. While the K.T.S.E. artist has faced many roadblocks in her career, she is also reluctant to settle for less than she's worth. She recently spoke with Playboy about self-respect, growing up fast and why patience is her biggest challenge.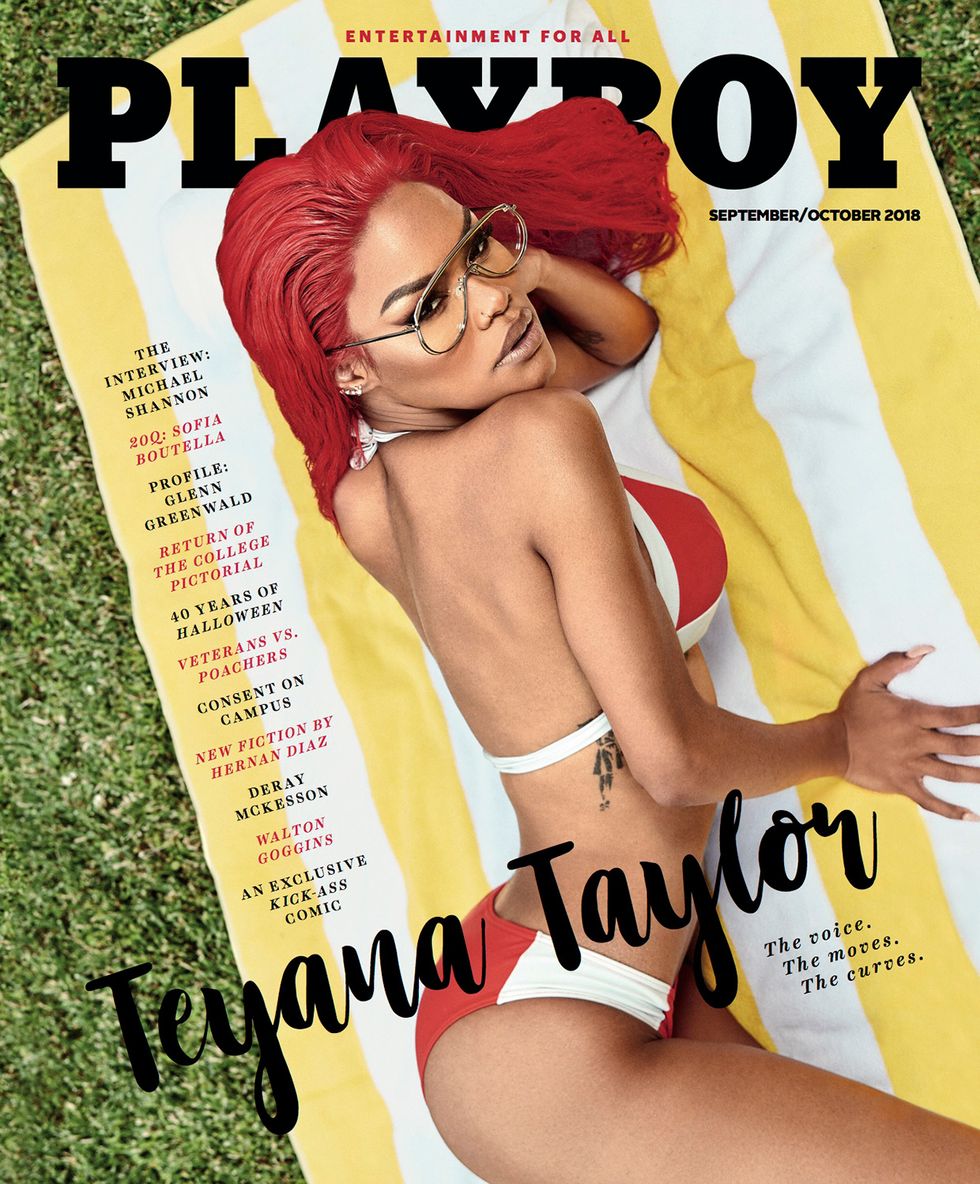 Ben Watts/Playboy
Taylor says that even though she has goals and dreams of her own, she's not willing to belittle herself in order to achieve them. Many may perceive this as being difficult, but as any woman navigating these male-centric industries knows, the ability to speak up for oneself is necessary and a form of self-respect. She says:
"I'm not difficult; I'm just not willing to belittle myself—to settle...I'm going to have self-respect. I'm going to be a strong woman all across the board, whether you like it or not. Maybe that's why it took me so long to get where I wanted to be. I was never willing to be what someone else wanted."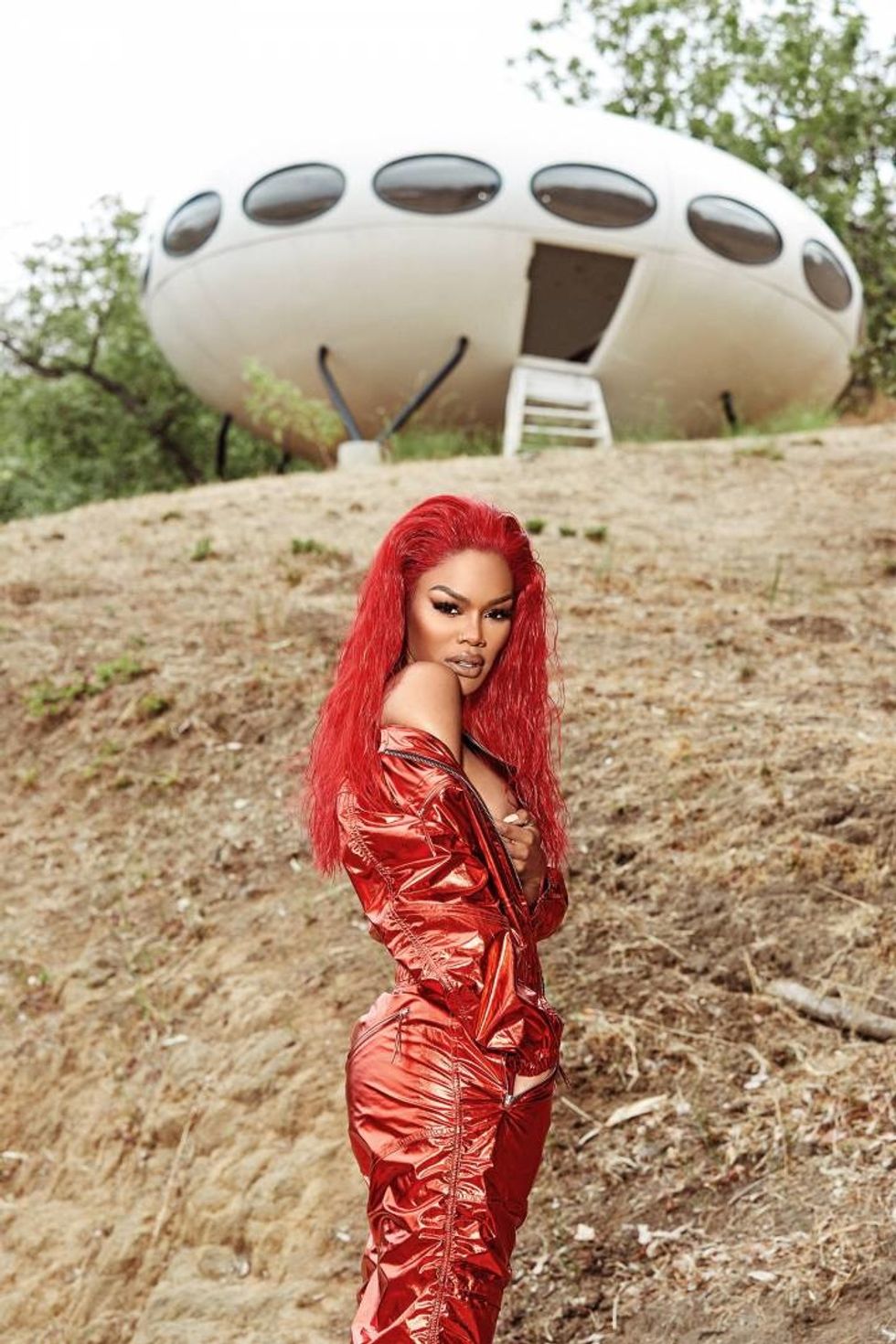 Ben Watts/Playboy
Being a strong woman is often intimidating and even off-putting to those who are not able to handle it. In the music industry, we've seen the perils of some video vixens and Instagram models who are willing to do just about anything to "make it." Taylor has seen this firsthand and explains that she is not the one. You better put some respect on her name. The alpha female quips:
"Hey, if we don't bust it wide open, there ain't gonna be no you! So put some respect on that capital W in Woman. Wo-man."
Taylor has always been extremely invested in actually knowing "the game" and refusing to play by its old set of "rules." Jumping into the industry at the tender age of 16, the 27-year-old has seen her fair share of the ins and outs of the music industry. While she knows that it's a "dirty game," she was wise enough to learn the rules and to always keep her eyes wide open, regardless of who may be intimidated by her awareness. This awareness also forced her to grow up fast. She tells Playboy:

"Being in the business of this dirty, dirty game, I had to grow up pretty fast. You gotta be careful. You got to know what's going on, because some people are intimidated that you know too much at a young age."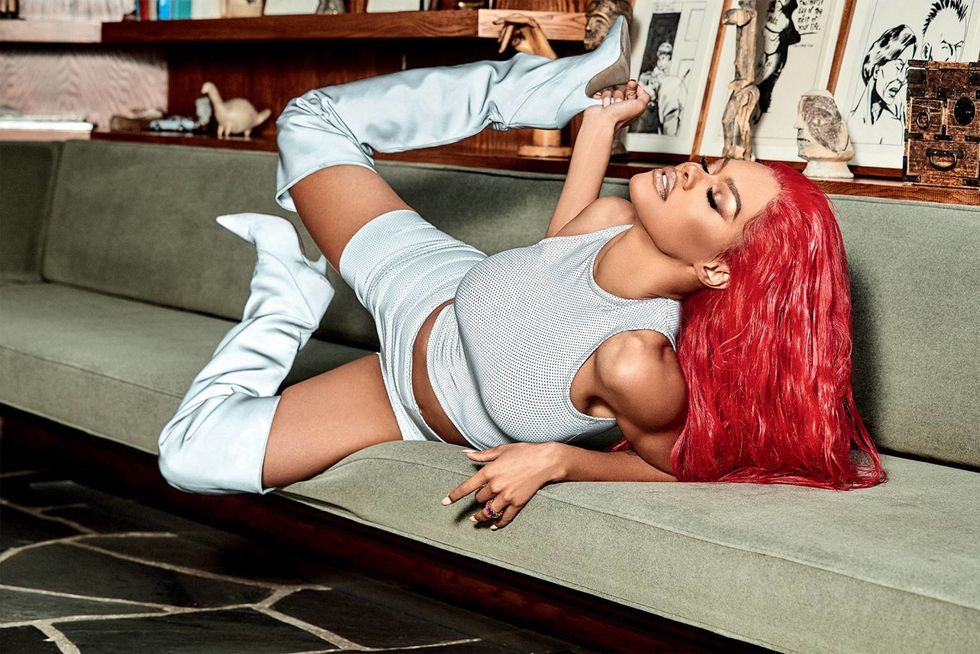 Ben Watts/Playboy
With this knowledge, it is important to realize that not everyone will have your best interest at heart. For Taylor, refusing to play by the old rules has forced her to be a lot more patient in the pursuit of her vision. Recently, there was some controversy surrounding the rollout of her latest album K.T.S.E, and for Taylor, she says patience is her biggest challenge. When you're setting a different precedent in any career, there is no doubt that patience will be a key factor to your success. She says:
"Patience has been my biggest challenge. There's times where I'd just be laying in bed, crying. I'd been doing this for so many years and it was just not happening."
Taylor is a great example of why it's important as women to know your worth in business. Had she played by the rules, she might have been another one-hit wonder, never to be heard from again. As women, embracing our power means focusing on our vision regardless of the naysayers and the opportunists.
It also means being patient when we are trying to shift the existing paradigms of our respected industries—not everyone is open to change, but if it's what you want, be prepared for the long haul. Keep that same energy.
To read more of Teyana Taylor's interview with Playboy, click here.
Featured image by Ben Watts/Playboy