---
With tennis being one of the few socially-distanced sporting alternatives this summer, it's no surprise the tennis skirt is the latest athleisure trend feeding our need for comfy-cute transitional activewear. Once popular in the 90's, this skirt is one trend re-emerging in 2020 with a modern yet sleek and sporty design, making it a solid choice for girls on the go on-and-off the court. Complete with fitted shorts underneath and flexible lightweight fabric, this skirt style allows for more activity and comfortability throughout the day. Known for its all-around pleats, the tennis skirt can also be designed as a fitted mid-waist style, hugging curves in all the right places along with an elastic waistband.
Whether you're into pleats or decide to take a fitted approach, here are three outfit ideas that go above and beyond the tennis court.
Tennis Skirt With Boots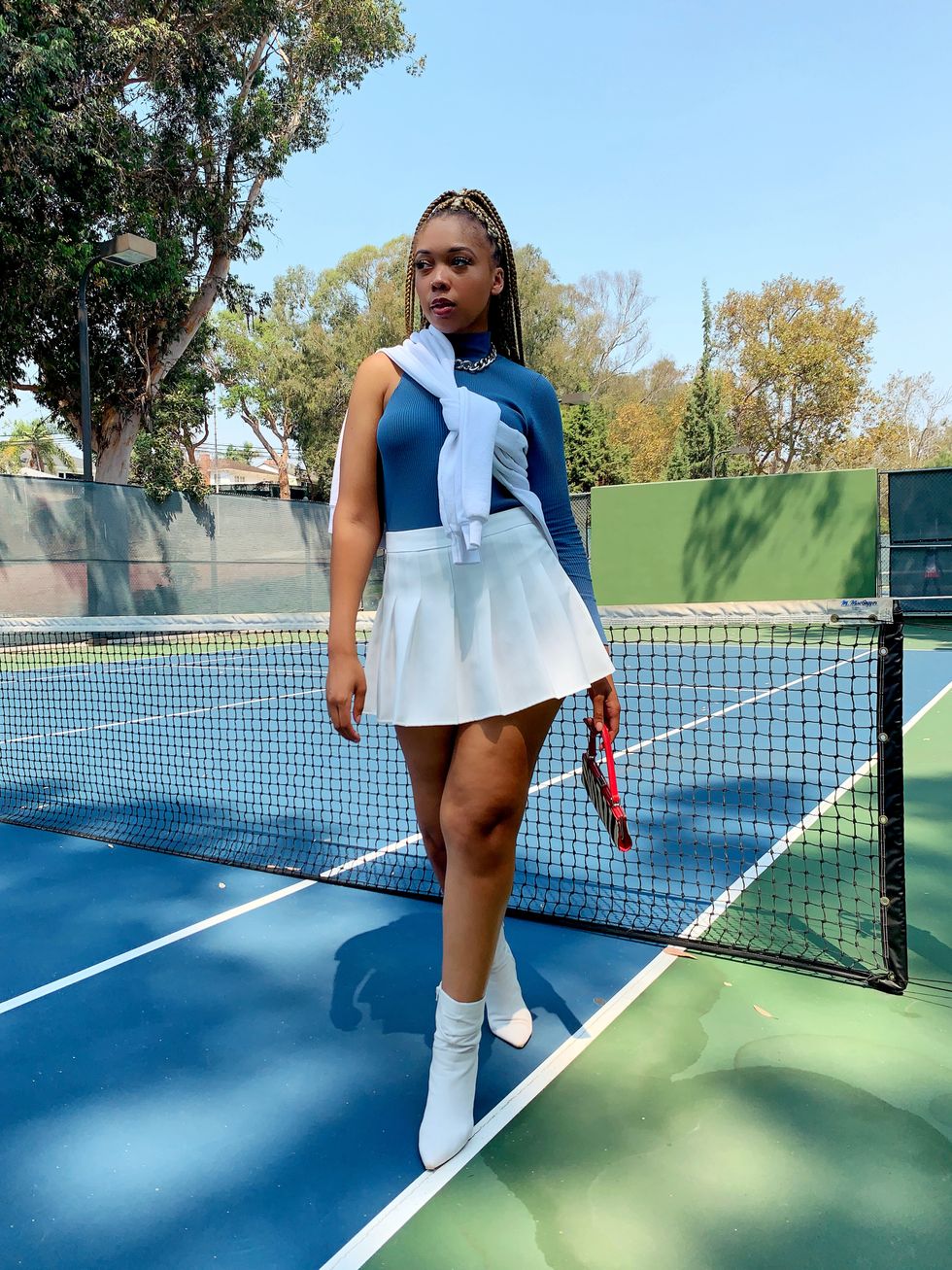 Shahirah Ahmed for xoNecole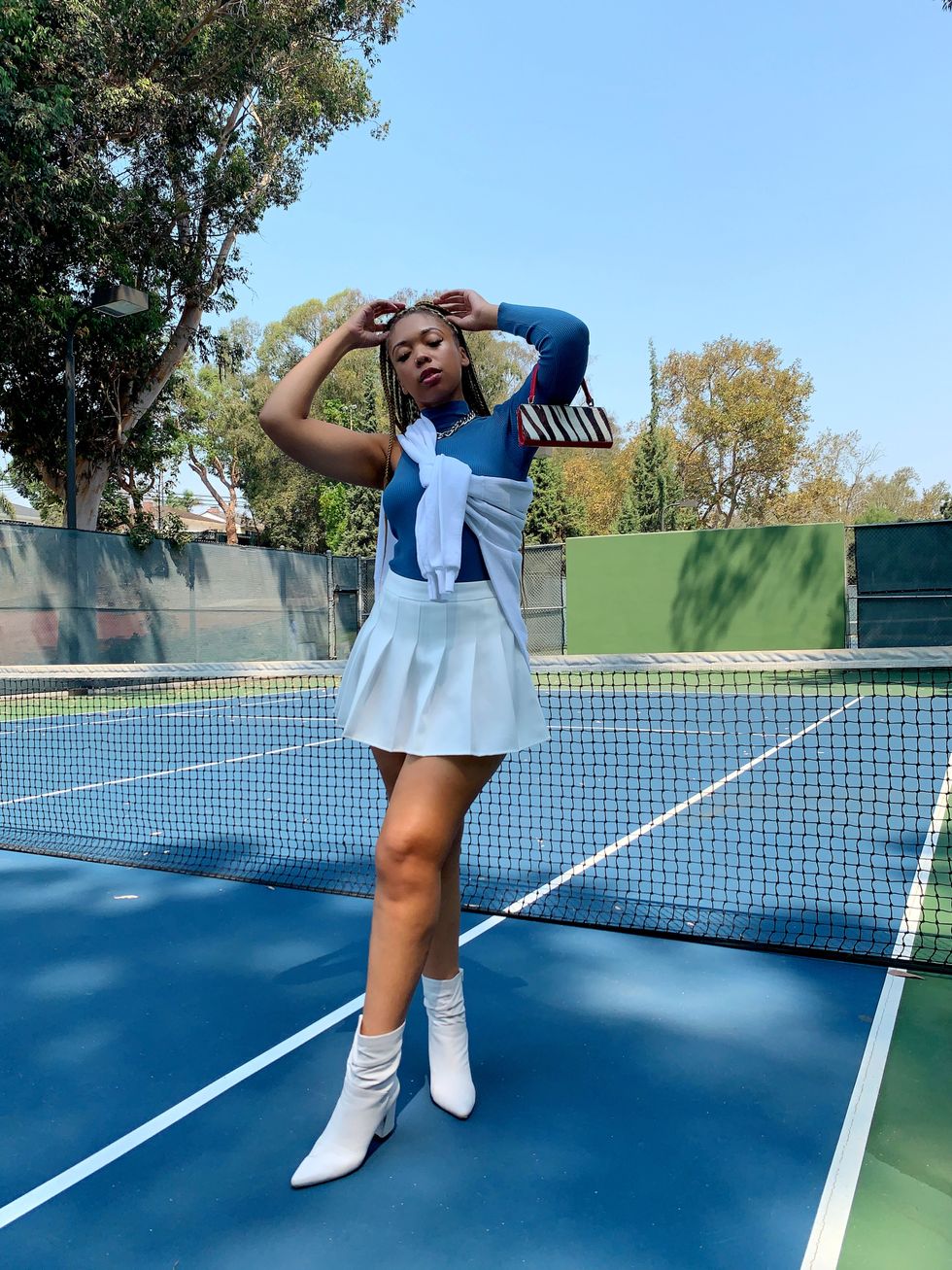 Shahirah Ahmed for xoNecole
The perfect skirt to transition from summer to fall, add a pair of tall ankle boots for a more polished feel. Reminiscent of my favorite 90's films, this look brings out the teenage spirit in me all over again. Although accessorized with a chunky necklace, wrap-around sweater, and a pop of zebra print to elevate this look, overall, it's the one-armed turtleneck for me.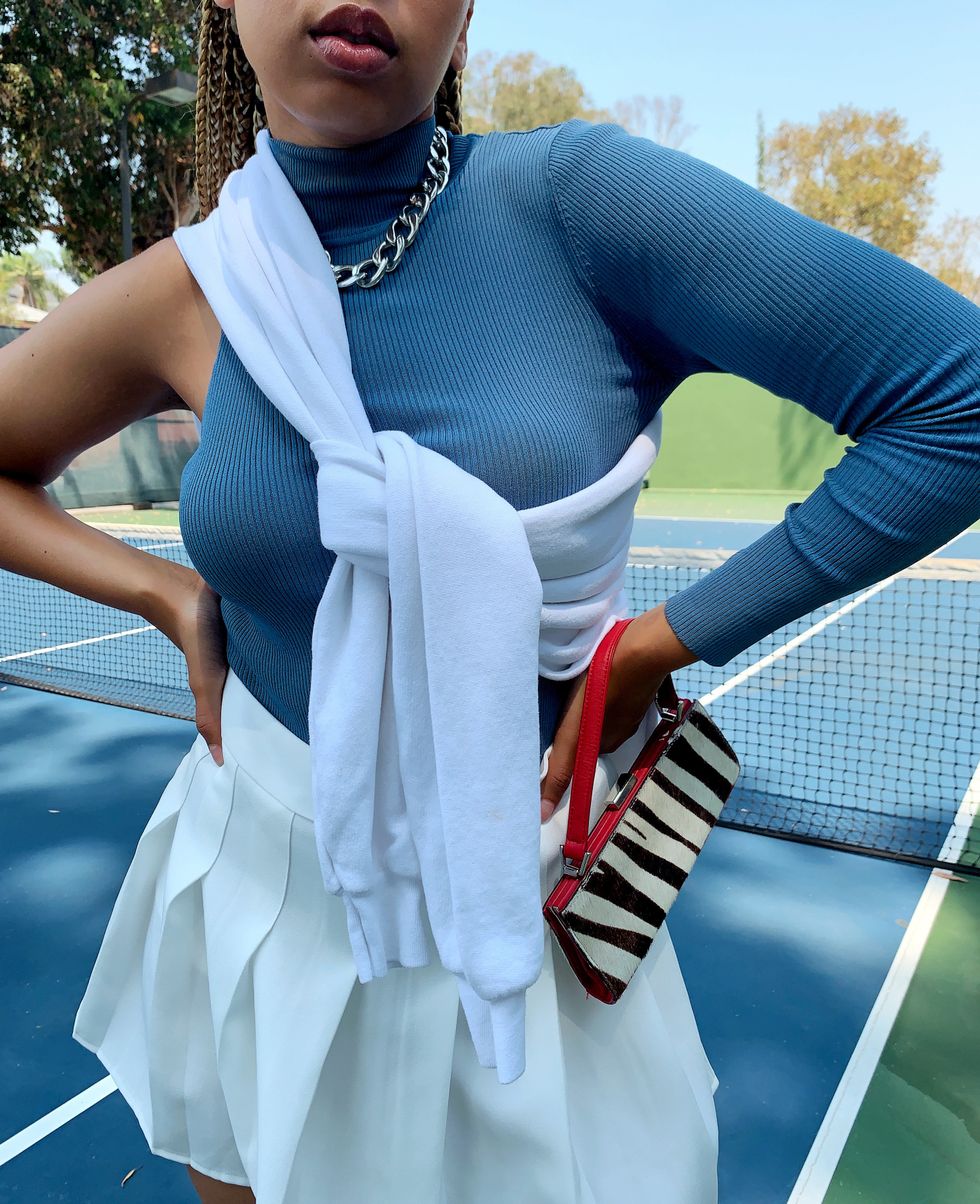 Shahirah Ahmed for xoNecole
Tennis Skirt With Sneakers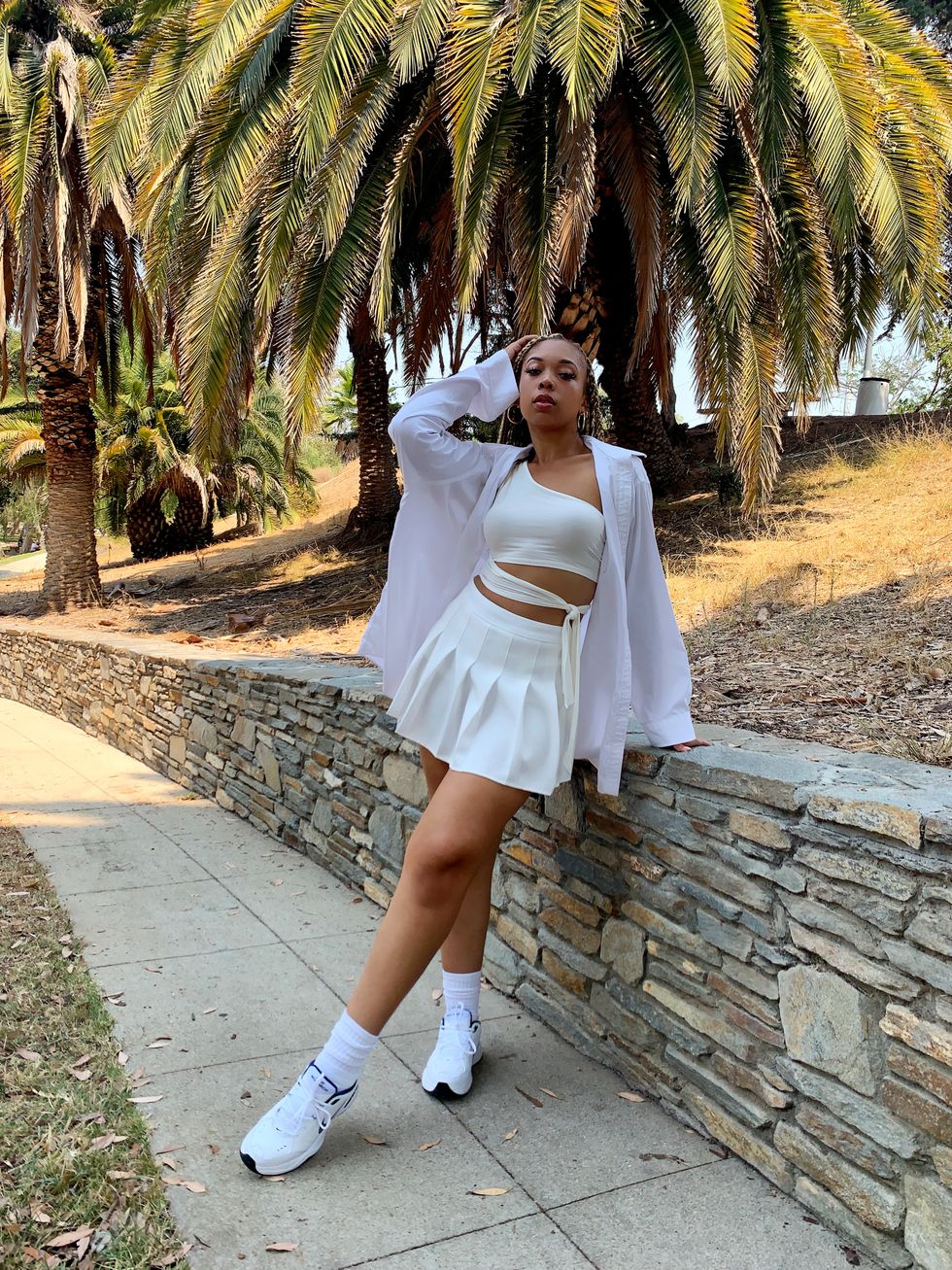 Shahirah Ahmed for xoNecole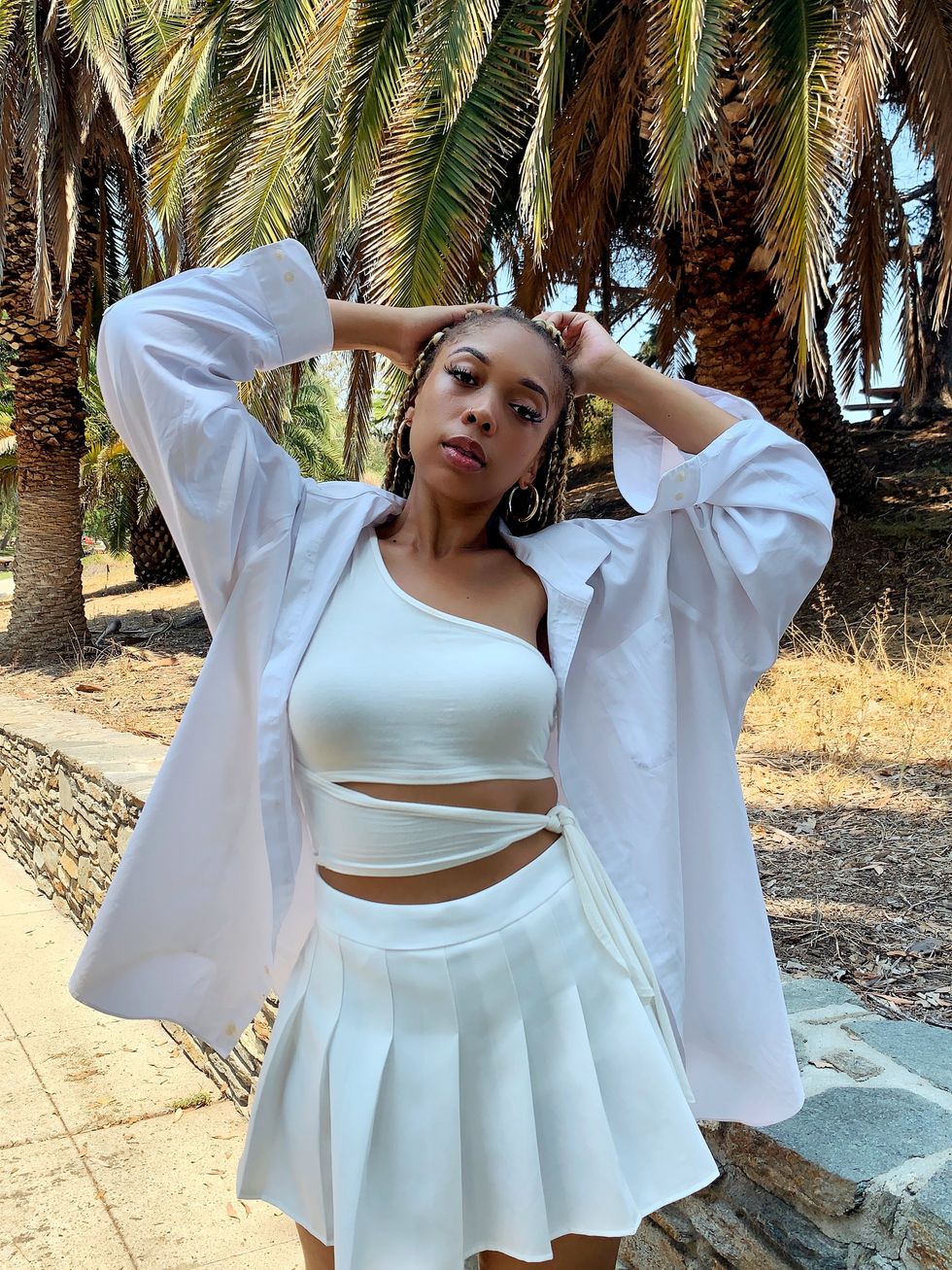 Shahirah Ahmed for xoNecole
If you thought the dad sneaker trend was going away any time soon, it's here to stay. Borrowing these chunky sneakers from my grandpa's closet allowed me to complete this perfectly balanced sporty and flirty skirt look. Layered with a classic men's button-down, this look is one of my most comfortable to-date.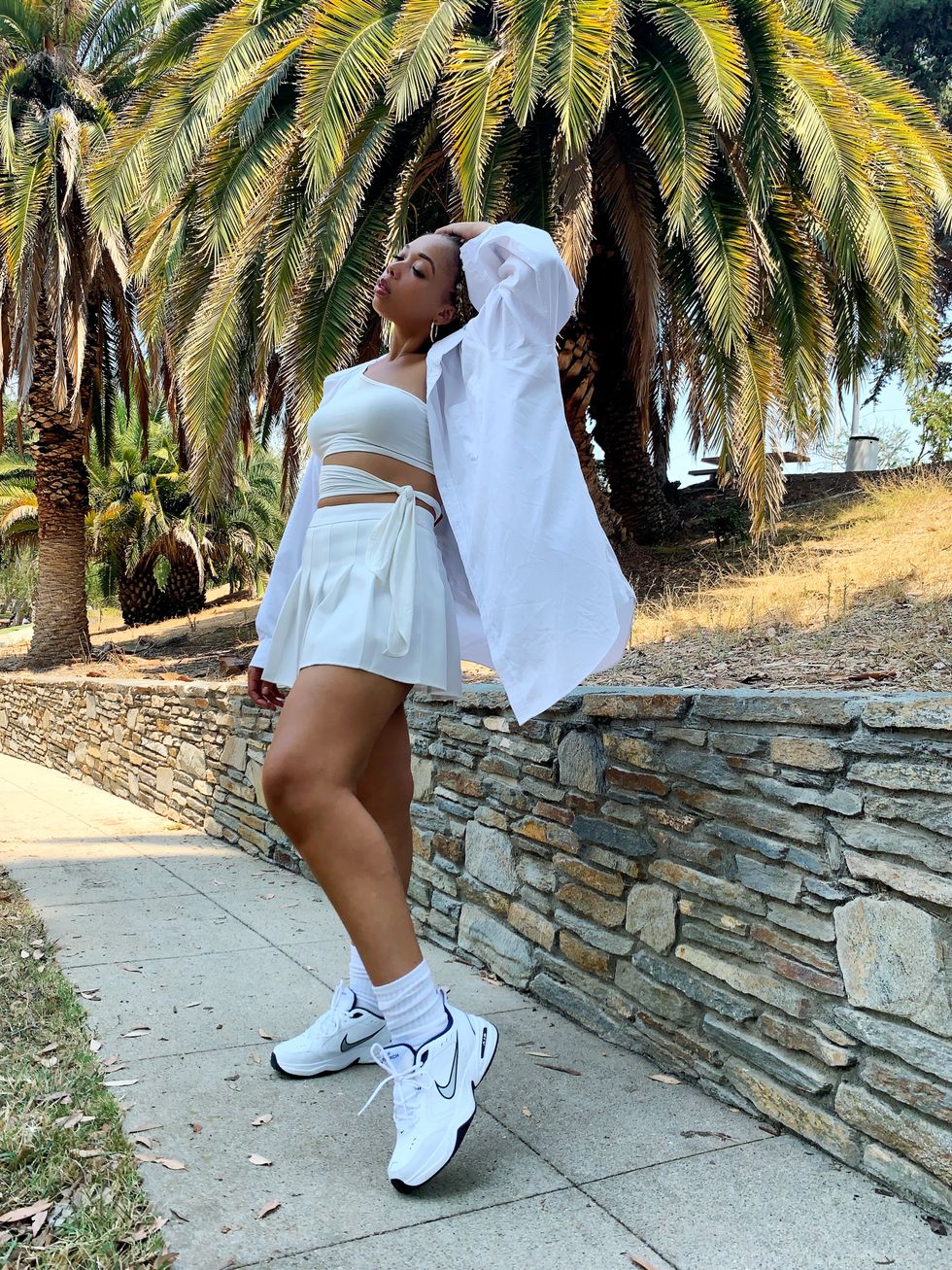 Shahirah Ahmed for xoNecole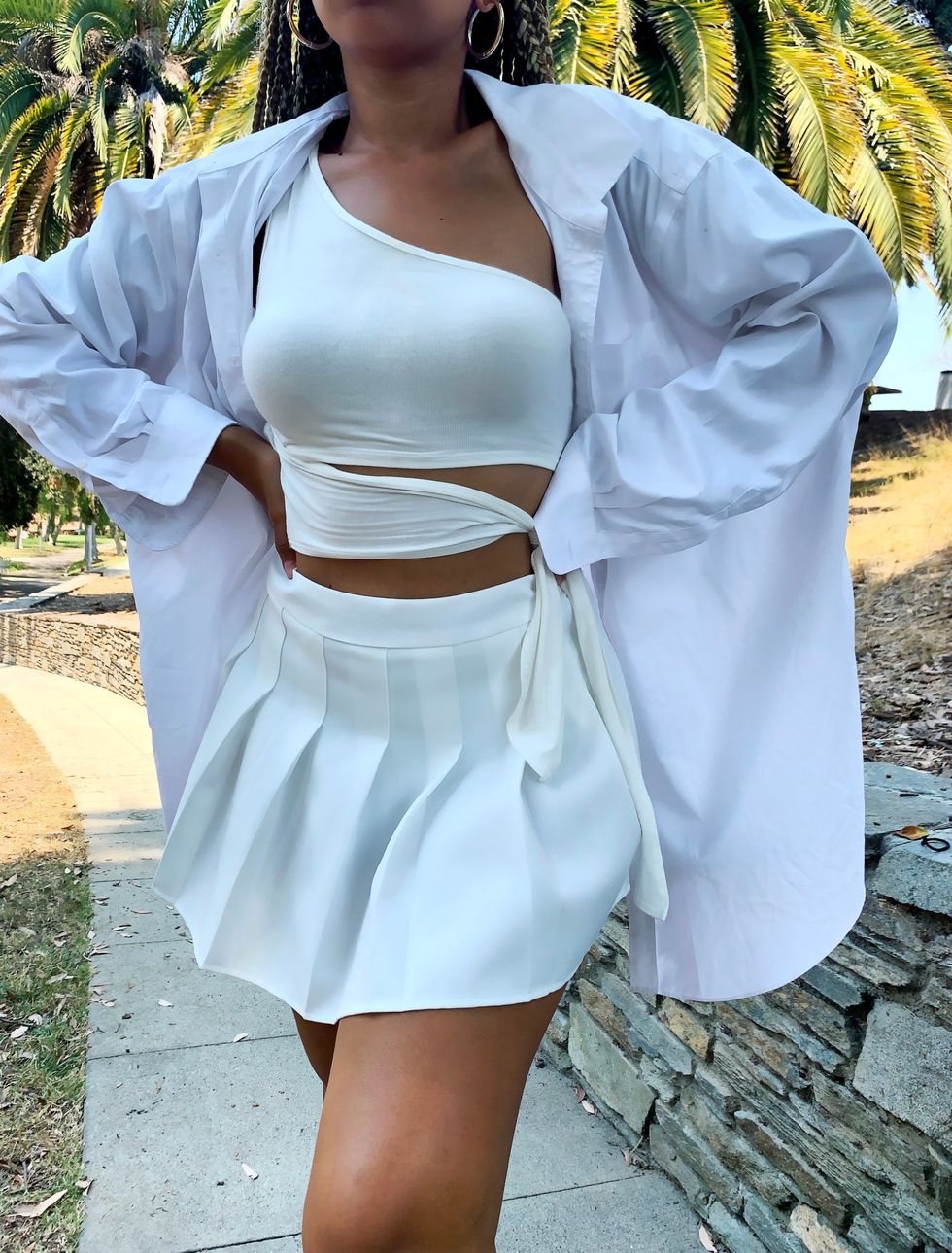 Shahirah Ahmed for xoNecole
Tennis Skirt As A Matching Set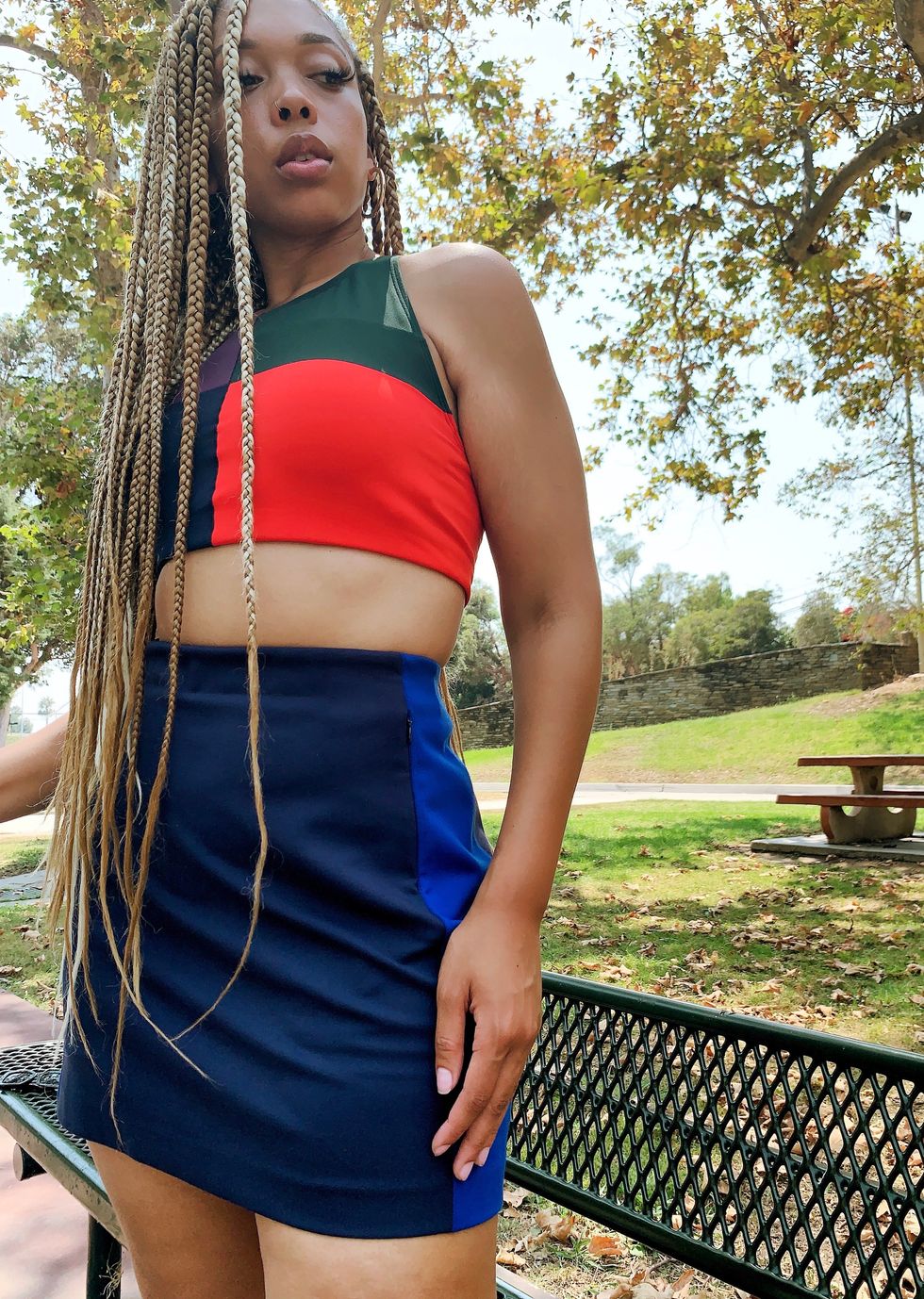 Shahirah Ahmed for xoNecole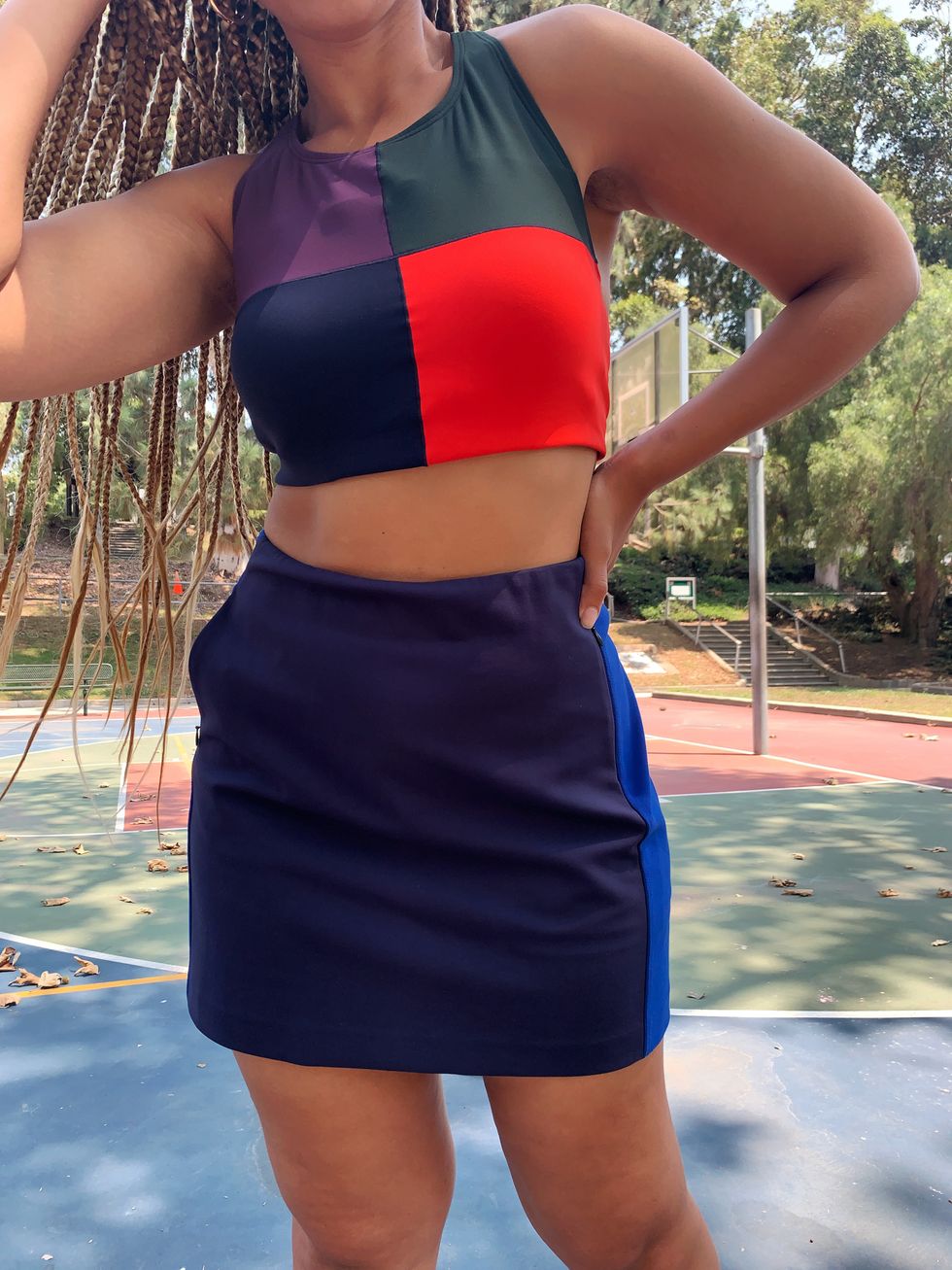 Shahirah Ahmed for xoNecole
This color-blocked matching skirt set brings a luxe feel to an active staple. With the flawless balance of opposing dark and bright pops of colors, this effortless sporty chic look is complete with a simple sneaker and trendy accessories. Whether or not tennis is your sport, this is a skirt trend you can't afford to miss.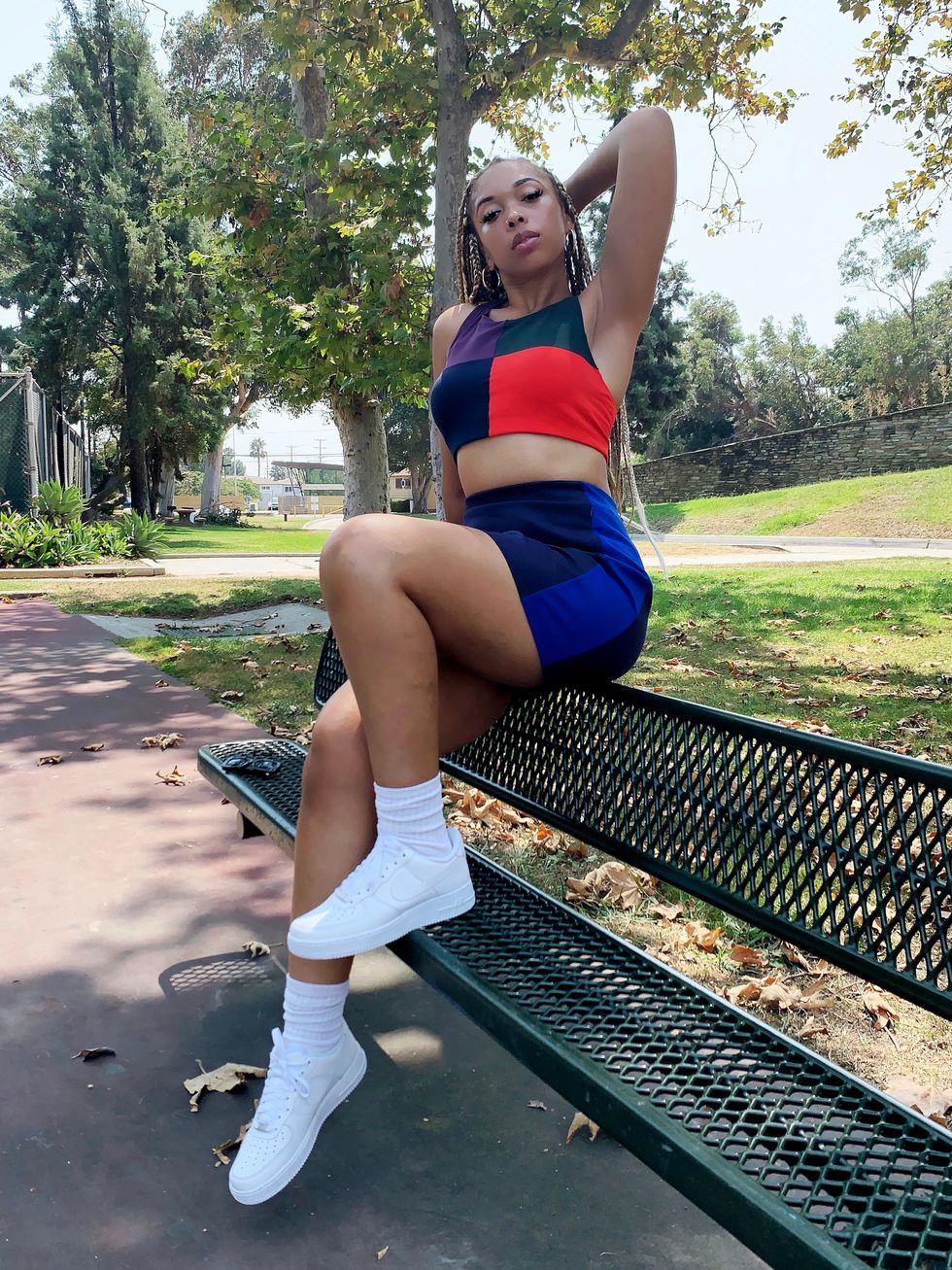 Shahirah Ahmed for xoNecole
Join our xoTribe, an exclusive community dedicated to YOU and your stories and all things xoNecole. Be a part of a growing community of women from all over the world who come together to uplift, inspire, and inform each other on all things related to the glow up.
Featured image courtesy of Shahirah Ahmed for xoNecole.