Slim Girl Shapewear founder Juliana Richards knows a thing or two about putting your heart, time, money, and patience into a career that is not coming together as anticipated. The Nigerian-born wife and mother has worked tirelessly to get her company off of the ground, but if you were to meet Juliana today, you probably wouldn't imagine that her story is rooted in struggle. Her company, which provides comfortable body shape wear pieces, has been so fruitful that she was able to create a subsidiary company, 1800Cinchers. Today, she's the leader of a global brand that operates in the U.S., Europe, and Africa.
Not only that, but it's a celebrity endorsed brand hailed by some of the country's most familiar faces, including Khloe Kardashian, Nicole "Snooki" Polizzi, Lira Galore, Erica Dixon of Love & Hip Hop Atlanta, and Carmen Electra, and has been featured on popular daytime talk shows The Real and The Wendy Williams Show.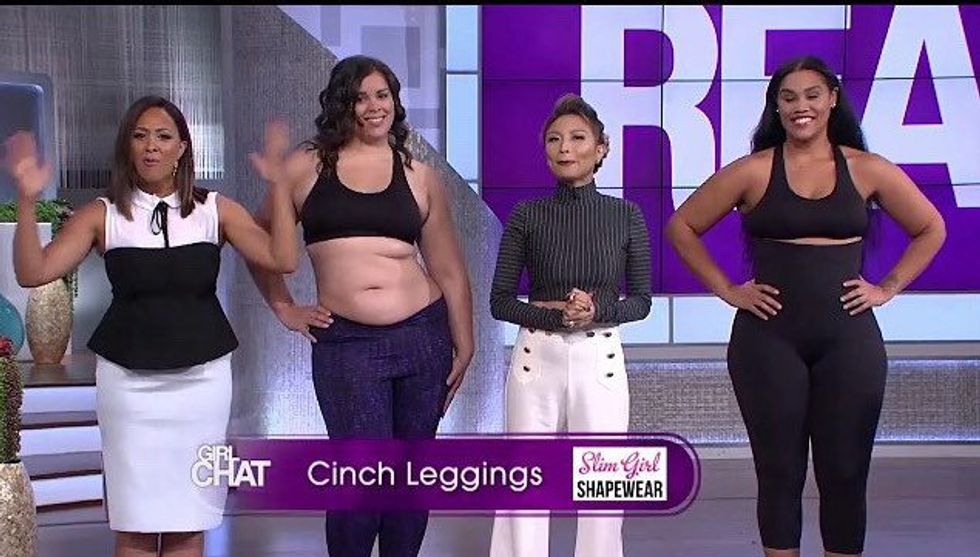 Slim Girl Shapewear on "The Real"
Juliana stands before the world as a testament to how hard it is to go through the battle of getting a business off of the ground, and how appreciative you will be of the struggle when it's all said and done. No stranger to dreaming big, her journey to the top started when she was a little girl. Growing up, she said her dream was to become an attorney and one day a judge. Juliana's parents were very supportive of her daughter's goals, but seeing her mother, who she describes as a "serial entrepreneur," helped plant the seeds to success in Juliana's young mind.
"[I] Never thought I was learning anything," she reveals. "However, when it was my turn, I caught myself drawing inspiration from what I saw my mom do or not do in business."
"The good thing with having a parent who had their own business was learning from their mistakes and triumphs. And there were many."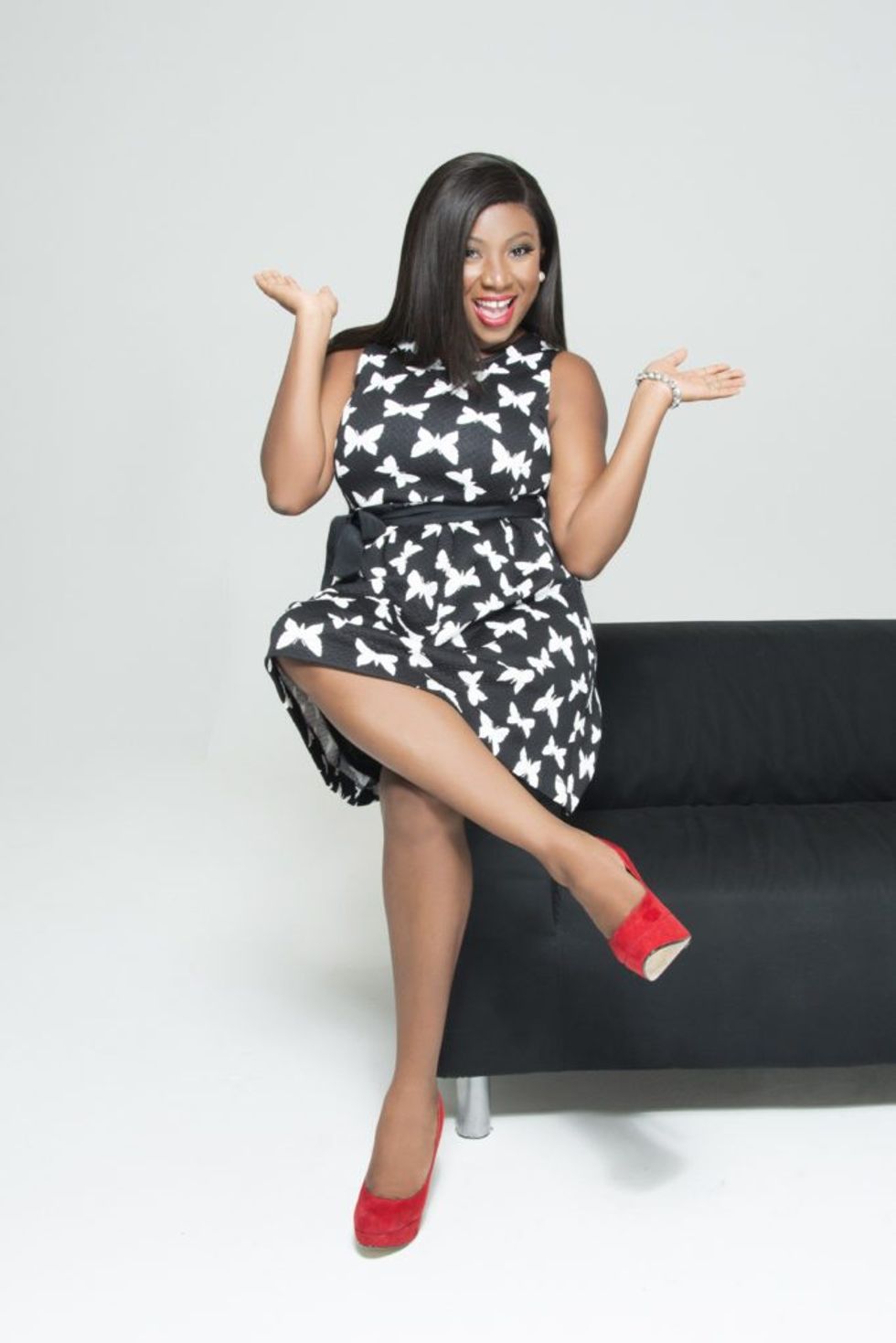 There was also another seed planted by the world around her that Juliana wasn't aware of until she started her own business years later. She explains that growing up, it was customary for her to see Nigerian women wrap their bellies with hot cloths to reduce belly fat after giving birth. Fast forward years later, when Juliana was a college student at Georgia State studying accounting, and the seeds that were planted in her mind as a young girl started to blossom. It started with a shopping trip. Like many women Juliana found that more form-fitting clothing required a little smoothing out of the mid-section, and out of her own personal experience determined that there was a need for shape wear. But not just any shape wear, something that was more comfortable than a corset or a girdle. She realized that she could be the one to start a business and turn her idea into a reality, especially since at the time she was positioned in a comfortable seat in her career.
"By the time I decided to start my own business, I had a very comfortable job at J.P Morgan Chase Mortgage," says Juliana. "I knew I was crazy to think of leaving this job and trying to 'live,' but I felt empty with no life. I told myself, 'Hey if there is any time you will take a risk, let it be now.' I'd rather be homeless now with no kids than homeless with kids. So I took the chance and I have not looked back."
"I'd rather be homeless now with no kids than homeless with kids."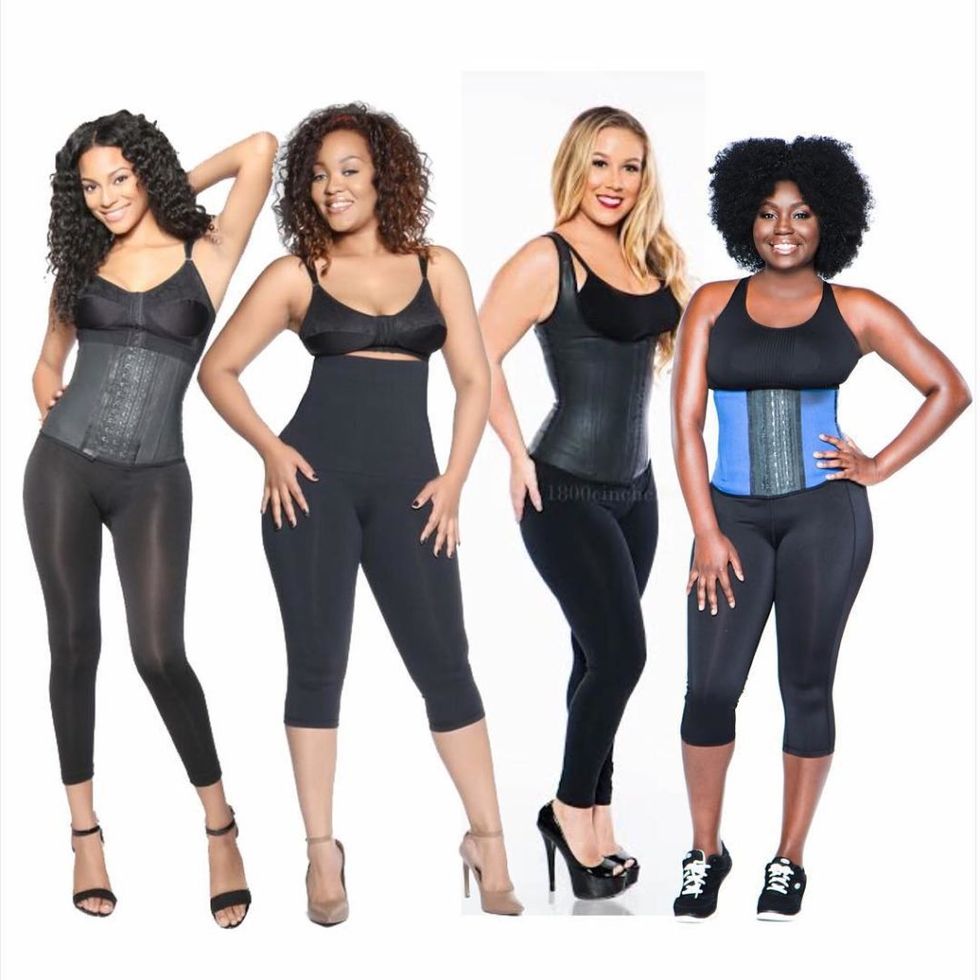 But it's hard not to look back at the life you left behind when the world has yet to see that you have something special to contribute. Juliana faced this issue when she started making her first Slim Girl prototype. "Believe it or not, it was not easy to finally get a prototype," she says. "You get samples made, some are good and others are horrible. Lots of trials and errors and scammers. You have to really want to succeed, and have student loans!"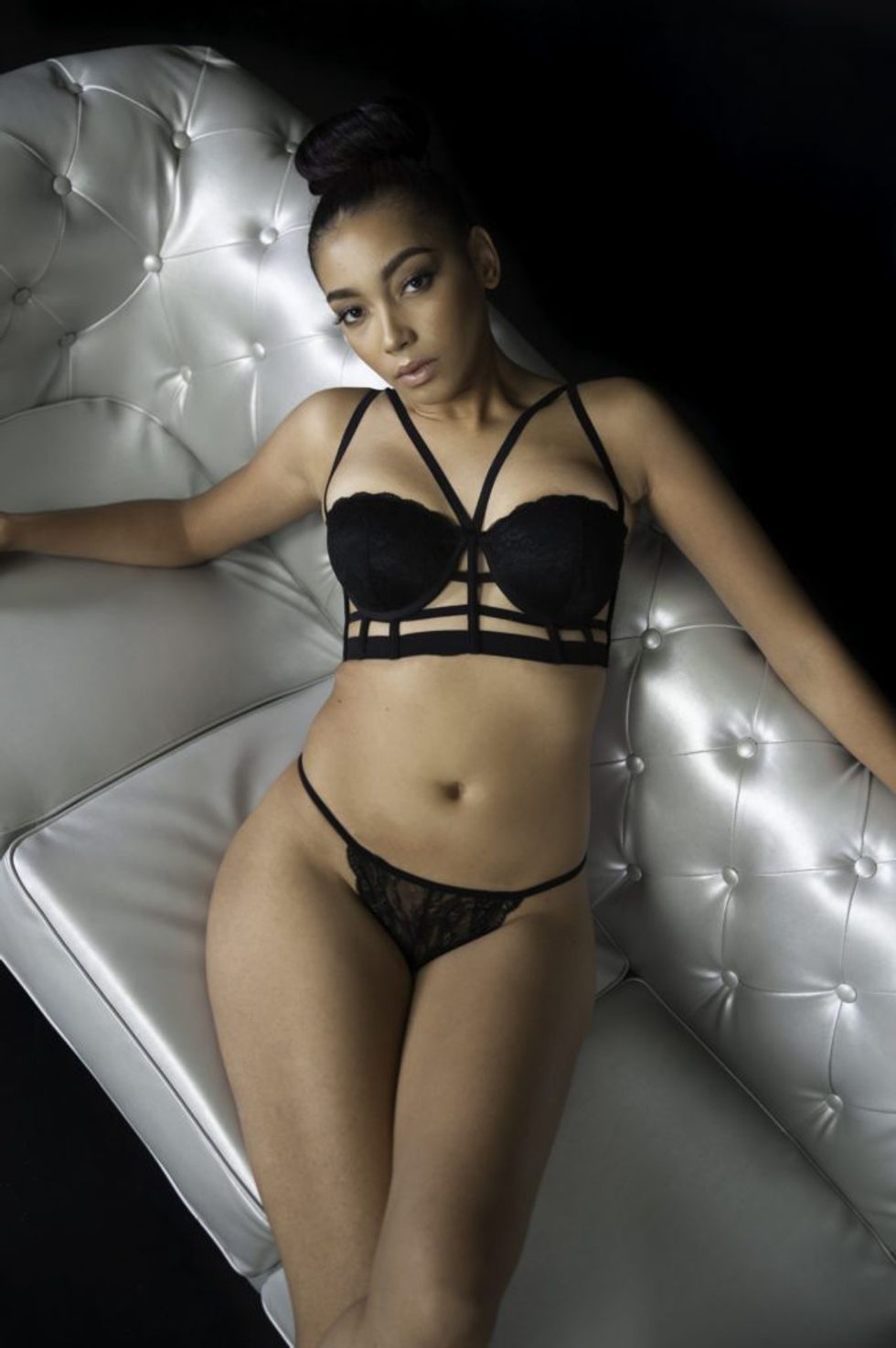 Juliana was so dedicated to the process of getting the prototype right that she traveled to Colombia to oversee the process, which allowed her to make quality control a key part of her business plan for success. The entrepreneur believes that you won't have a business without that one important factor. "Truth is quality is what makes customers come back," she says. "If you don't have quality, just pack up and go. The good thing is customers will tell you. We try our best, and I obsessively follow through in every stage of production to make sure things go smoothly. However, there are going to be hiccups. Be ready for the hiccups. We had 10,000 pieces sent to us we had to reject after close inspection. Situations like these make you want to lose your mind and cry, and it's ok to give up for one day. Come back the next day and start again. That's allowed."
That's exactly what Juliana did. The beginning of her story was one laced in a struggle that often leaves many budding entrepreneurs to feel defeated, but her success is a testament to the importance of perseverance, and provides encouragement and guidance to those who want to one day become their own bosses. It's something that she often thinks about as she drives past her old job on the way to one of her two Atlanta store locations—a come up from her days of working out of her two bedroom apartment.
But she also wants business owners to know that they don't have to throw in the towel just because their business venture is not planning out as they had hoped. If you use Juliana's keys to success, then hanging in there during the rough times is key. "You will not be Oprah from day one. You have to start small and read, read, read. There is a plethora of information out there. You just have to slow down and follow the steps others took and tailor it to what fits you."
---
To find out more information on Juliana's innovative products, visit slimgirlshapewear.com and 1800cinchers.com. Read more on Juliana at www.julianarichards.com and follow this girl boss on Instagram.