Money talks, and according to the list of the richest self-made women in the country that was recently released by Forbes, it's clear that currency is a language that American women have become quite fluent in.
---
Rihanna just became the richest female musician in the world, Serena Williams became the first athlete to ever join the list, and Oprah is still rich AF; but who's surprised?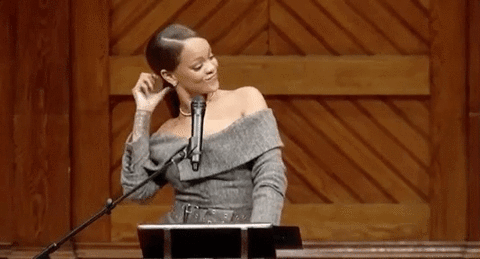 According to a report commissioned by American Express, there were 2.4 million businesses owned by Black Women in this country in 2018. This number, which had increased by more than 58% since the previous year, is representative of our growing hunger for a piece of the American pie. The recently released Forbes list is proof that a glass ceiling don't stop nothing when you have on a pair of well-fitting stilettos.

While some may argue the true definition of self-made, any woman with a dream who has given her blood, sweat, and tears to bring it to fruition knows the sacrifices that come with being a successful woman are not cheap; but when you're willing to put the work in, there's no limit to your potential. Keep grinding, sis, and we just might see your name on this list in the future.
Oprah Winfrey ($2.5 Billion)
Coming in at the top spot and securing the number ten position on the Forbes list of the wealthiest self-made women in America is Auntie O, who has been securing the bag since many of us were in diapers.
In the end, it's not important how much money you have, but how much money you give away, and Oprah takes this statement to heart. Oprah came from a low-income, poverty-stricken household, and throughout her career, she has given away nearly $425,000 to those in need.
Rihanna ($600 Million)
"BBHMM" wasn't just a chart-topping, smash hit, Rihanna really meant that sh*t. The Bajan princess recently claimed the title of the richest female musician in the world, and yes, you read that right.
Along with her best-selling lingerie line and wildly popular makeup collection which amassed more than $570 million in sales in the last year alone, Rihanna recently secured a serious bag when she solidified her collaboration with luxury brand LVMH, and I feel you Rih. F*ck an album.
Beyonce ($400 Million)
It was recently announced that Jay-Z is officially hip-hop's first billionaire, and the only thing better than one billionaire is two.
It seems like everything Beyonce touches turns to gold, and I'm just hoping she can hook a playa up with a handshake one day. Last year, Beyoncé shut down Coachella with a history-making performance turned documentary that she would later release as a part of her three-project deal with Netflix worth $60 million; but a Queen also knows when to make moves in silence. Her undercover deal with Uber proved that being paid in equity is a whole mood for the summer. Together, Bey and Jay have a net worth of $1.4 billion.
Serena Williams ($225 Million)
Making history isn't just about a headline for Serena Williams, it's a sport.
Serena recently became the first athlete to be included on the Forbes list of successful, self-made women and proved that black girls invest seed money, too. The 37-year-old 23-time Grand Slam winner told Forbes that along with her clothing company, she's been the venture capitalist role model we didn't know we needed and invested in a total of 34 companies over the last few years with her endorsement money.
Check out the full list of women who made the list here!
Featured image by Sherlock_wijaya / Shutterstock.com