Black women are bomb.
---
Period. Point blank. The end.
It's a sentiment that we as a culture will continue to shout from the mountain tops in the epitome of #BlackGirlMagic in an effort to reaffirm our sisters and ourselves of our inherent dopeness.
And Fashion Bomb Daily founder and EIC Claire Sulmers knows that.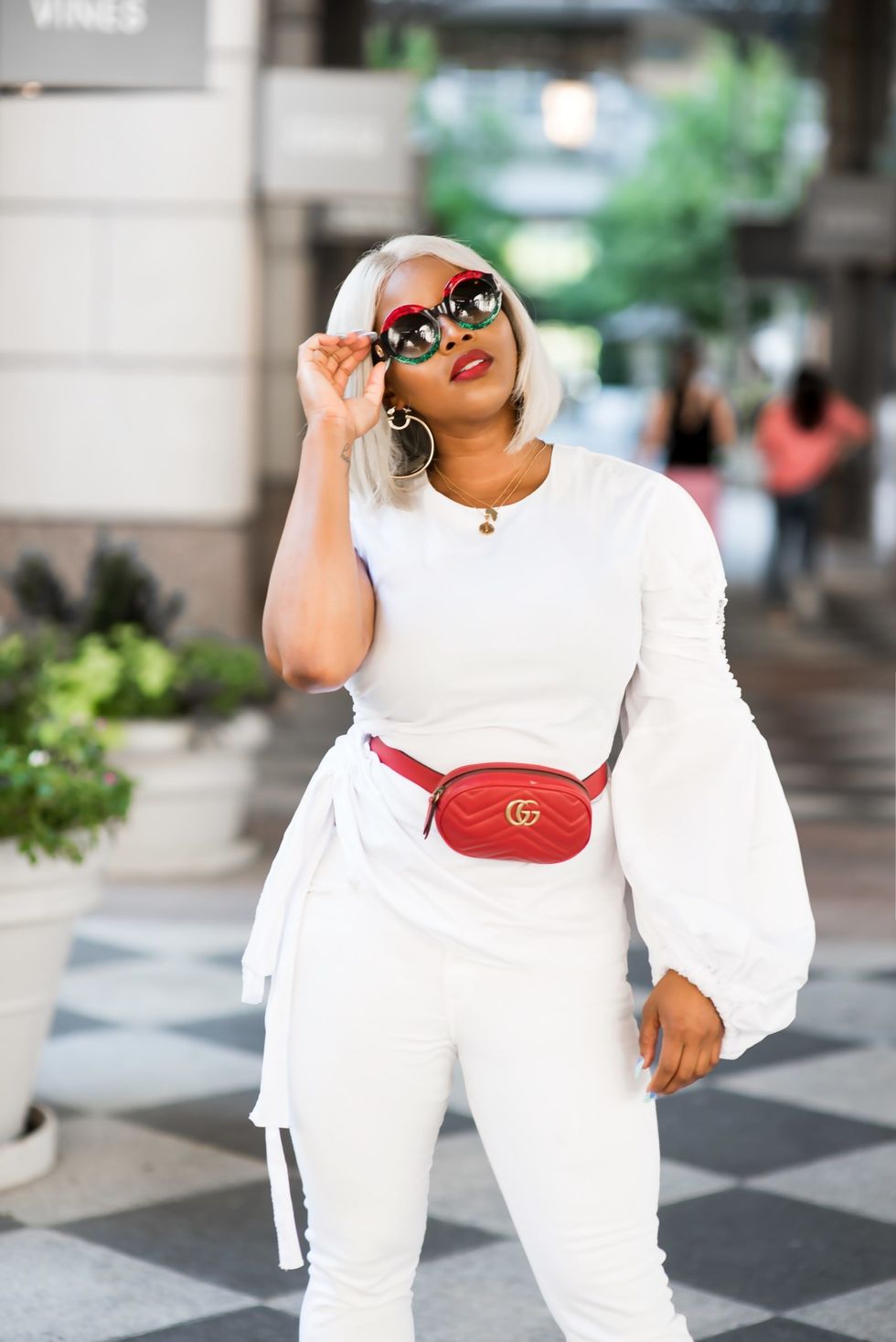 Claire Sulmers/Fashion Bomb Daily
It's about noon when we speak. And right on the heels of her annual Conversations with Claire, her empowering and networking sessions with some of fashions influential people, namely Bevy Smith, Duckie Confetti, and Misa Hylton. She's calm, cool, and collected. Which is in stark contrast to bustling sounds of New York City where the event is set to take place.
It's a time for those who are in the fashion industry, or aspiring to be, to have their own seat at the table while gaining insight and education into a world that can sometimes be both intimidating and judgmental. And setting up that table for others seems to be the overarching theme for the Harvard graduate herself. Starting her blog 12 years ago, Claire initially began Fashion Bomb Daily as a way for her to showcase her latest fab finds. But it slowly grew to be even more than she ever realized.
Realizing that there was a need for platforms who had their eyes on the up and coming fashion icons and influencers in the making, the blog became a platform to shine a spotlight on designers, stylists, and celebs who didn't get the recognition they so deserved. And after seeing multiple websites embarrassingly refer to style aficionado Ty Hunter as Beyoncé's personal train holder, Claire knew that the purpose for her platform was tied to something deeper. "This man was the one creating this image of Beyoncé that we all know and love for years and he deserved respect. For me, it's about our history and documenting our history. We have to preserve our legends and tell their story in a way that gives a fleshed out full view of who they are and documenting that for posterity."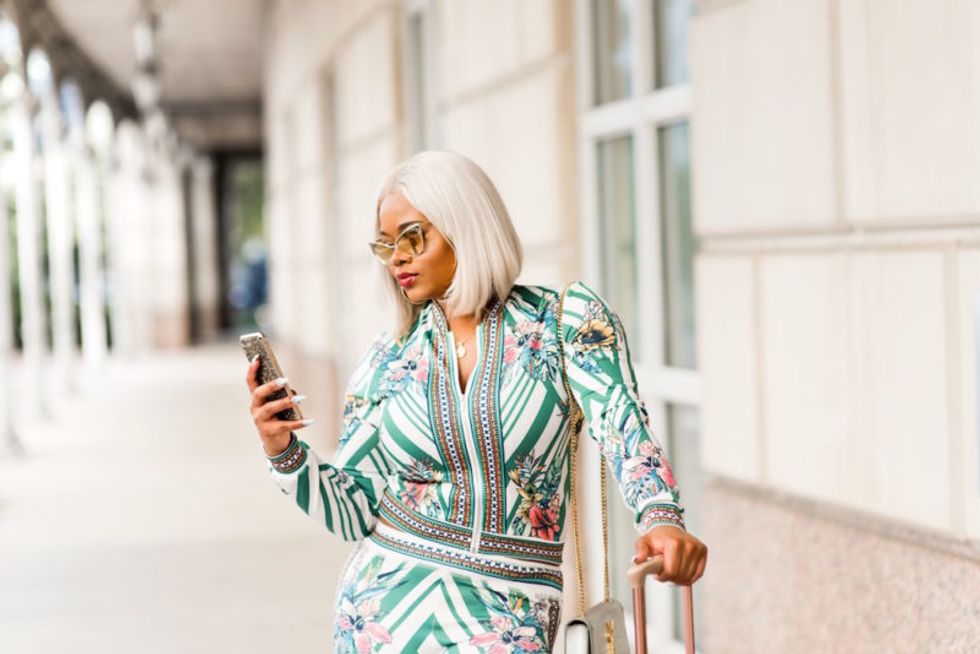 Claire Sulmers/Fashion Bomb Daily
So, it's no wonder that followers and fans were dismayed when they logged onto Instagram earlier this year to see that their beloved page had disappeared. Citing copyright issues as the culprit, Claire was now faced with a decision: give up or pivot. "I always try to look at things from a spiritual perspective and ask myself what lessons should I learn from this and what is God trying to show me? It's been a really tough year, but it's been great in a lot of ways. I'm looking forward to Fashion Bomb Daily coming back, it's important to the culture and all the people who followed and appreciated what we did."
And it's with that awareness that Claire has been able to position herself as a fashion mogul and media maven. Being forced to focus on building her personal brand and stepping more into the spotlight to increase and maintain visibility has taught her major lessons when it comes to committing to and investing in yourself. She knows the power of walking with integrity and just doing good business.
And while branding herself may have once taken a backseat to FBD, it's something she's been able to navigate successfully thanks in part to her live events and consistent social media presence. Though the shutdown was less than ideal, it served as yet another opportunity for Claire to draw on her resiliency. After initially being rejected trying to get her foot in the door of the fashion world and passed over for opportunities with some of fashions influential magazines, she's learned that sometimes those moments can be both testing and teachable. "I think it's about going back to the drawing board and seeing how you can elevate. Maybe you have to think things through differently. But you have to continue to persist. So if I have to bang on the door until it opens then I will."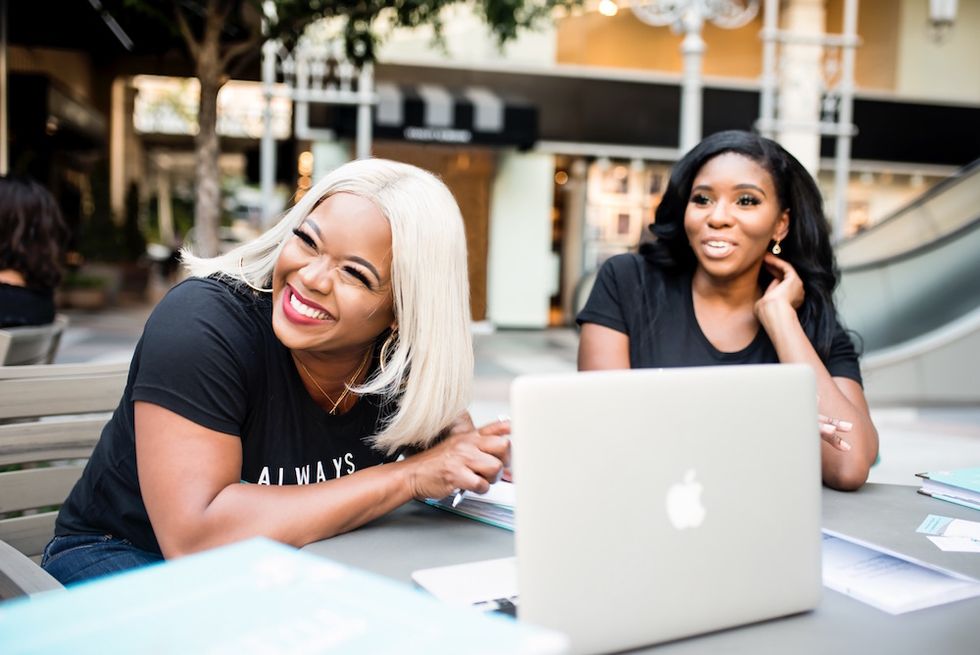 Claire Sulmers/Fashion Bomb Daily
"I think it's about going back to the drawing board and seeing how you can elevate."
It's that resiliency and empowerment that makes Claire not only a beacon of inspiration but also flyness. Fashion Bomb Daily has its pulse on trends before most mainstream outlets catch on. It celebrates and appreciates the diversity, style, and flair that Black women bring to the table of fashion. It is the epitome of representation in an industry that oftentimes overlooks and undercuts women of color particularly. From crediting Kardashians for making cornrows cool and bringing big butts back to designers adorning "little mini buns" and baby hairs on their models. Fashion has a hard time giving Black women the coin and credit we deserve. But don't get it twisted. According to Claire, we hold an advantage: We have a larger worldview plus our ability to be chameleons. Black women are willing to take risks and SET trends whether people acknowledge that or not. "Black women always say and will resound that this has BEEN hot because WE made it hot FIRST."
And that's facts if there ever was one. For Black women, our aesthetic, our looks, how we choose to wear our hair goes deeper than just trying to look good on the 'gram. It speaks much like our beautifully melanated skin as soon as we walk into the door. It makes a statement declaring just exactly who we are, how we feel about ourselves, and how others need to treat us. For the culture, our fashion means so much more. It plays a role in the trajectory of our lives and longevity of our livelihood.
Due largely in part to respectability politics in this country, how Black women choose to go out into the world is both personal, political, and powerful. And while the industry holds its fair share of flaws, for Claire, it is something she's committed to making her mark on one red bottom at a time.
"I love fashion and I will always show up for fashion."
Talk about #BombGirlMagic.
Keep up with Claire by giving her a follow on Instagram.
Featured image by Claire Sulmers/Fashion Bomb Daily.