Before there was Drake, there was Jimmy. Wheelchair Jimmy. I learned about life's toughest challenges, including eating disorders, rape, pregnancy, and not getting chosen for the cheerleading squad from a group of Canadian teenagers that composed one of the greatest TV shows of the millennial decade. Drake recently teamed up with his old squad to give us the Degrassi reunion we didn't know we needed.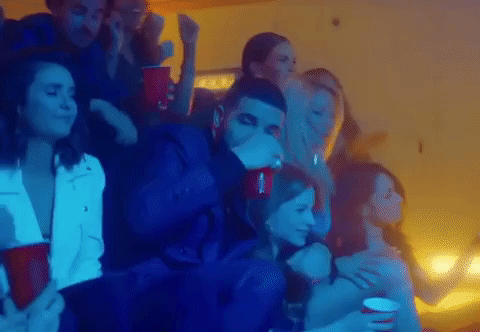 His recently released video, "I'm Upset" included cameos from the cast that we all grew to know and love, and featured more than a few moments that will take you down memory lane.

Here were a few of the best moments from the video that gave us some serious nostalgia:
All In The Family
We get to see almost all of the characters, minus J.T. (played by Ryan Cooley), who acted their way into our hearts more than 10 years ago right where we left them. The video begins with Drake waking up in bed with a bodacious beauty to an alarm for his highschool reunion. He later meets up with his former bad-boy bestie who we all know as Spinner Mason (played by Shane Kippel) to crash their ten-year reunion in true 6 God fashion. We get a glimpse at the school where it all went down before they enter the wild party that later ends in flames, as to be expected.

How Jimmy Became Wheelchair Jimmy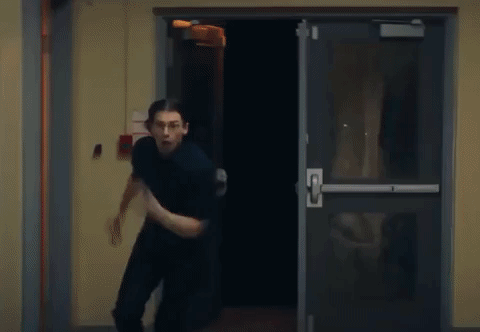 media.giphy.com
One of the most iconic scenes on Degrassi is when Jimmy gets shot by a former classmate dealing with mental issues in a school shooting that leaves Jimmy paralyzed, and his shooter, Rick (played by Ephraim Ellis) dead. In the video, we see Rick in a similar scene, but instead of the aforementioned outcome, Rick is met by a clique of Drake's goons.

Before Heartbreak Drake, There Was Hazel
Degrassi had a predominately white cast, but there was always some melanin poppin' on the screen, and that's partially what made the show so relatable. Drake's first girlfriend on the show, Hazel Aden (played by Andrea Lewis), made a cameo in the video and proved that black don't crack. On the show, Hazel was a voice for us all and defied the 'black girl sidekick' stereotype but still dealt with discrimination and bullying based on her Muslim heritage with grace. Not to mention, she also had Jimmy's back after he got shot. She's a real one and it was great to see her looking as good as ever.

Emma & Manny 4 Life
One of my favorite relationships on the series was the friendship between Emma and Manny. Early in the series, Manny became aware of her sexuality and it got her into a whole lot of trouble, meanwhile her best friend Emma, tried her hardest to reel her in. In the video, we see an ageless Emma and Manny, with their same dynamic. Manny is pulling down her top, while Emma pulls it back up. It was a small moment, but it reminded me of how watching their relationship develop molded my views on sexuality.

The Credits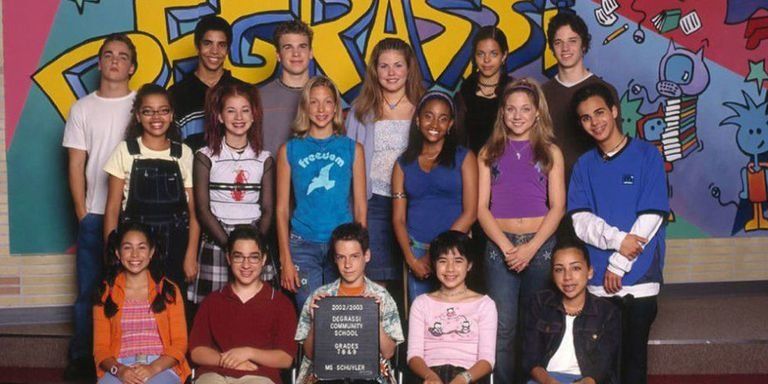 hips.hearstapps.com
At the end of the video, we hear the familiar theme song and get a chance to see 'then and now' photos of all of the Degrassi cast members. I was already going to go look up old pictures, but this just made the process that much easier.

The visual was directed by 22-year-old rising star Karena Evans, who also directed "God's Plan", "Nice for What", and SZA's latest video featuring Donald Glover as the Adam to her Eve, "Garden (Say it Like Dat", and was a treat for Drake and Degrassi stans alike. If you're feeling nostalgic like I am and now feel the need to binge watch the entire series, you can check out every episode of Degrassi: The Next Generation ever on YouTube.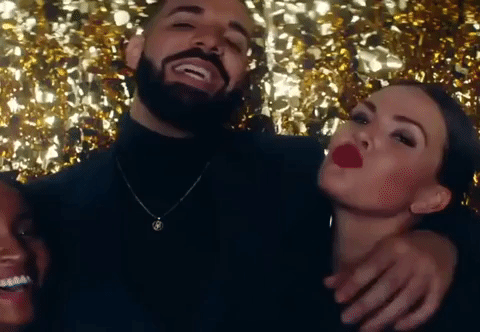 Drake also announced the release of his new album, Scorpion, which is set to release Friday, June 29 but until then you can check out the video below: