"Can we love each other without sex?"
Is what Russell Wilson revealed to The Rock Church that he asked Ciara when he first presented the idea of a sexless relationship to the singer. He further added:
---
"If you can really love someone without sex, then you can really love somebody. I ain't gonna lie to y'all now. I need y'all to pray for us. If there's a 10, [Ciara] is a 15!"
Prayers up! #Nosexgang!
Cici and Russ might just be the new faces of all things chaste. After a seemingly steamy vacation over in Mexico, the couple are said to have still opted out of making love in honor of their vow to try and refrain from sex until marriage. And we're sure the temptation was hard considering that the fabulously fit and sexy twosome rented out the entire mansion of Girls Gone Wild's CEO, Joe Francis.
Usually intended for multiple guests at a time, #RussCi dropped a whopping $100,000 in order to rent out the whole compound and all 30 of Joe's staff. Oh, and did we mention that more than one of the master bedrooms is decked out with mirrored ceilings?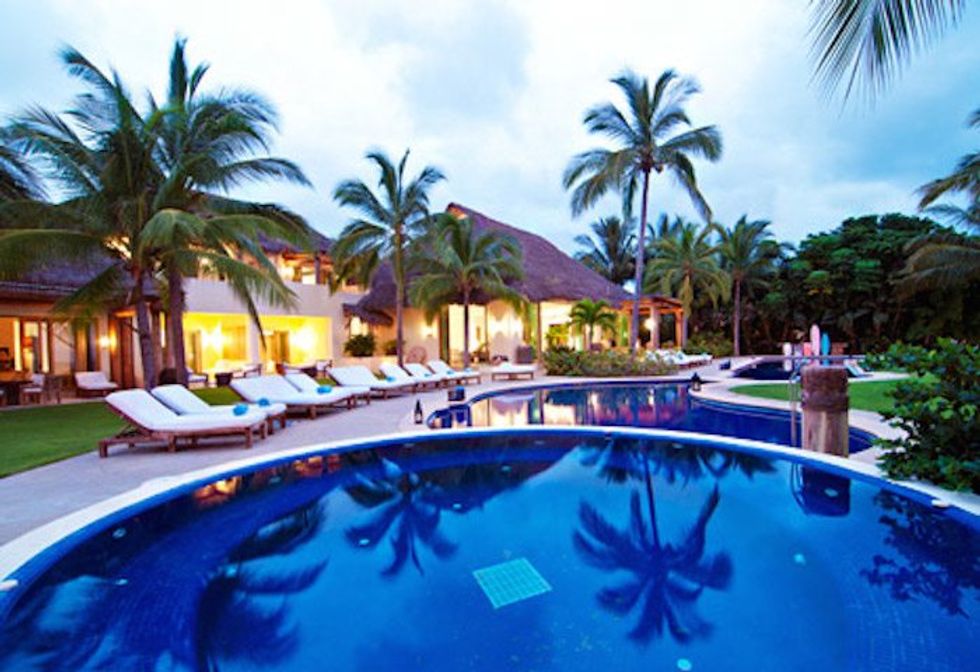 But nonetheless, love conquers all- even thousands of square feet of lusty beaches, endless views and a bikini clad Ciara couldn't make the Seahawks quarterback any less of the gentleman he vowed to be to his queen"Ci." Not to mention, it probably helps that they brought along baby Future and Ciara's hair stylist, Cesar, keeping the setting more family-friendly over fun and flirty than anything!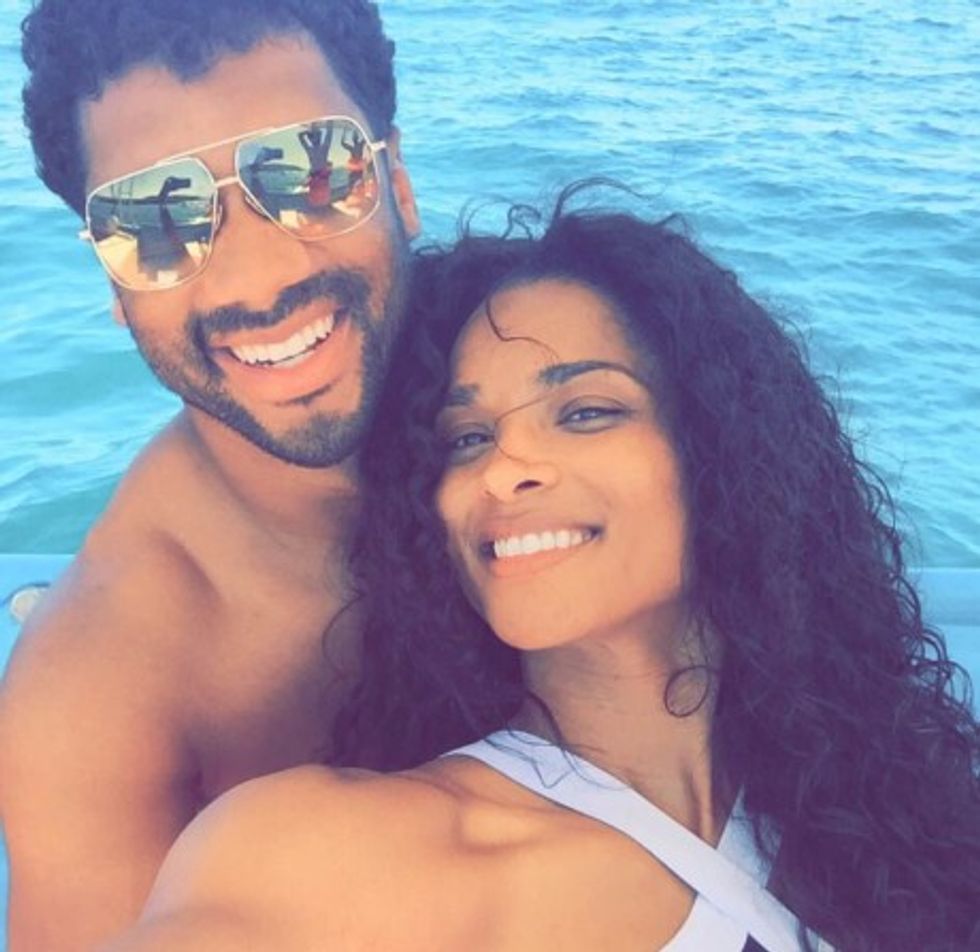 No stranger to an honest testimony, this summer, while speaking at 'The Rock Church," Russell walked parishioners through the time he first met Ciara, and how he knew she was well worth the wait.
"I met this girl named Ciara who was the most beautiful woman in the world, the most kind person, the most engaging person, everything that I could ever want. For me, I knew that God had brought me in her life to bless her and for her to bless me. We're not going to be perfect, by any means. But He's anointed both of us and He's calling for us to do something special."
Russell then opened up on how God spoke to him while Ciara was in her dressing room. As he stared idly at her in the mirror,
"She was on tour and I was looking at her in the mirror, and she was sitting there. And God spoke to me and said 'I need you to lead her.' And I was like, 'Really? Right now?' And He goes, 'No, I want you and need you to lead her.'

[So] I asked her, 'What would you do if we took all that extra stuff off the table? And just did it Jesus' way?'"
Powerful!
Ciara also confirmed earlier this year on The Meredith Show that her boo lead the way in their decision to hold off on sex until later, but admitted that team work makes the dream work!
"It was really a teamwork effort and I have to say it was also awesome because Russell was the leader of the process of it and us talking about it. It was a private conversation we were having and we kind came to the idea of [celibacy] and the challenge of it all, so it was just a very organic thing for us.

It's honestly a spiritual thing for us. Our love for God, our love for one another and just wanting to really know each other and grow with each other and letting it be about that and let it be about that at the base of it all. I think if you really, truly have a friendship, you can kind of conquer everything in the relationship. So that's our goal!"
Russell and Ciara's stance on saving themselves removes a certain stigma that chastity is only limited to a certain-type of people. Although many virgins and non-virgins alike abstain from sex often, what makes Ciara and Russell's situation so particularly special is that they are not the typical faces for "waiting until marriage." Just so we're clear:
Abstinence or "Abstaining" from sexual activity is the act of saying no to sex for an undisclosed period of time, for whatever reason, be it a personal detox, an attempt to regain focus, a challenge amongst couples or individuals, etc.
Chastity or being Chaste is an actual virtue. It doesn't exclude anything. It just simply means practicing the idea of saving sex until marriage. After you're married, by all means, feel free to get it on!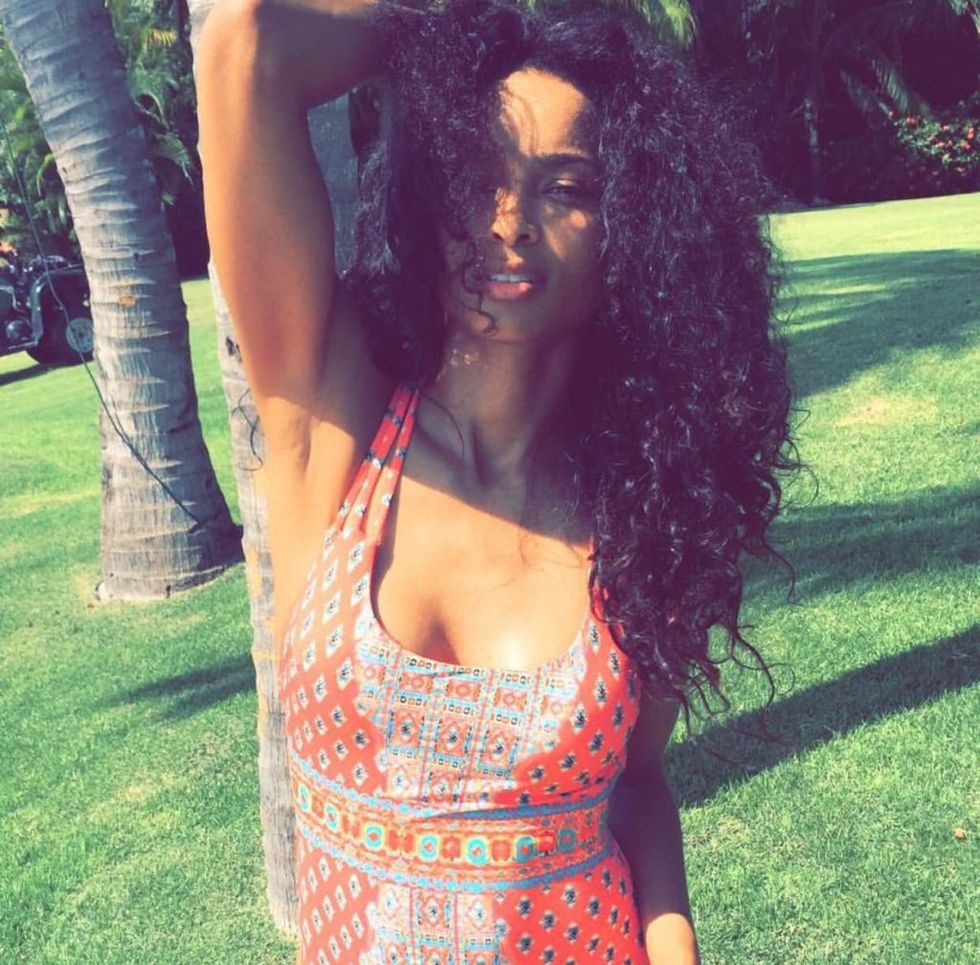 Flaws are a part of what make up a group people, Christians included. With Ciara being a fearless single mother and Russell a divorcee, I think their decision to practice being chaste is great! Renewal in faith is not limited to anyone, and their ability to make that decision to be a brand-new couple in faith is pretty amazing!
However, she was sure to admit afterwards to Andy Cohen of Watch What Happens Live, that although it's a beautiful act, it's a tough one (not) to beat -- pun intended!
"We're holding on, pray for us. He's so beautiful, there are so many things about him that keeps me intrigued. It's hard now! He's so beautiful, and all the muscles and all that good stuff!"
Stay strong girl!
[Related Post: No Sex Zone: Why One Couple Is Practicing Celibacy ]
Check out tons more beautiful flicks in the gallery below!