---
So, if you've hopped on Twitter anytime recently, you too may have seen Lionel Richie trending for the past few days. And thankfully, he is alive and oh so well, in all the best ways possible, mostly because the American Idol judge has clearly gotten allllll his little groove back, chile.
Lemme explain.
On Valentine's Day, the 71-year-old crooner took to social media to wish all his dearest fans a Happy Valentine's Day. He was posed next to a woman, and cheesing from cheek-to-cheek in a post captioned:
"Love is in the air and #AmericanIdol is back on our screens TONIGHT on @abcnetwork at 8/7c! Happy Valentine's Day from @lisaparigi_ and I"
Well, his fans didn't give a damn about what he was saying, and was immediately drawn to the snack that he was posed next to.
Her name is Lisa Parigi, and according to her Insta, she's from Switzerland and is founder of vegan skincare brand, Glow Up Beauty. And despite numerous reports, no one really knows her actual age, but there is a clear age difference between her and the "Hello" singer. Additionally, my favorite thing about sis, is she's been around, and their love hasn't been a secret whatsoever...
Because, as it turns out, sis has reportedly been bae since 2014, she was just waiting for us to catch up!
Richie has been married twice before—once to Brenda Harvey and the other, Diane Alexander—and he has three adult children, Nicole, Miles, and Sofia.
And since we all know that in Hollywood, age gaps aren't new, and never will be, so we shouldn't be making a fuss, right? I mean, she seems to be a completely sane adult entering a consensual relationship with someone who just so happens to be a...*few*...generations older.

It made me wonder though, in love and war, is age really just a number?

After all, Gabrielle Union is 10 years older than Dwyane Wade:
Eddie Murphy is 19 years older than his partner, Paige Butcher: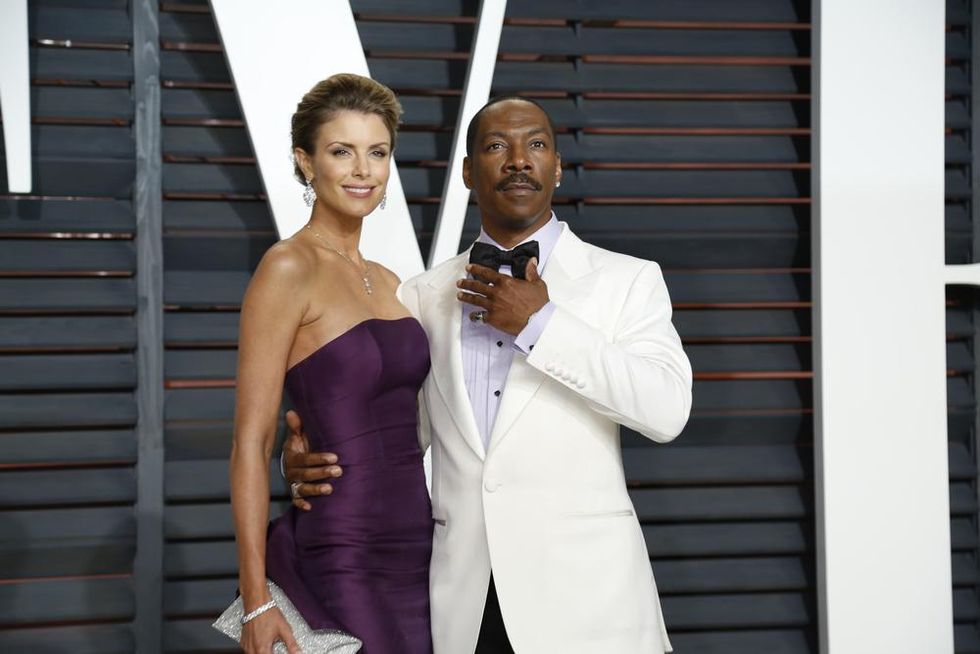 Kathy Hutchins / Shutterstock.com
Jennifer Lopez was 18 years older than Casper Smart when they dated: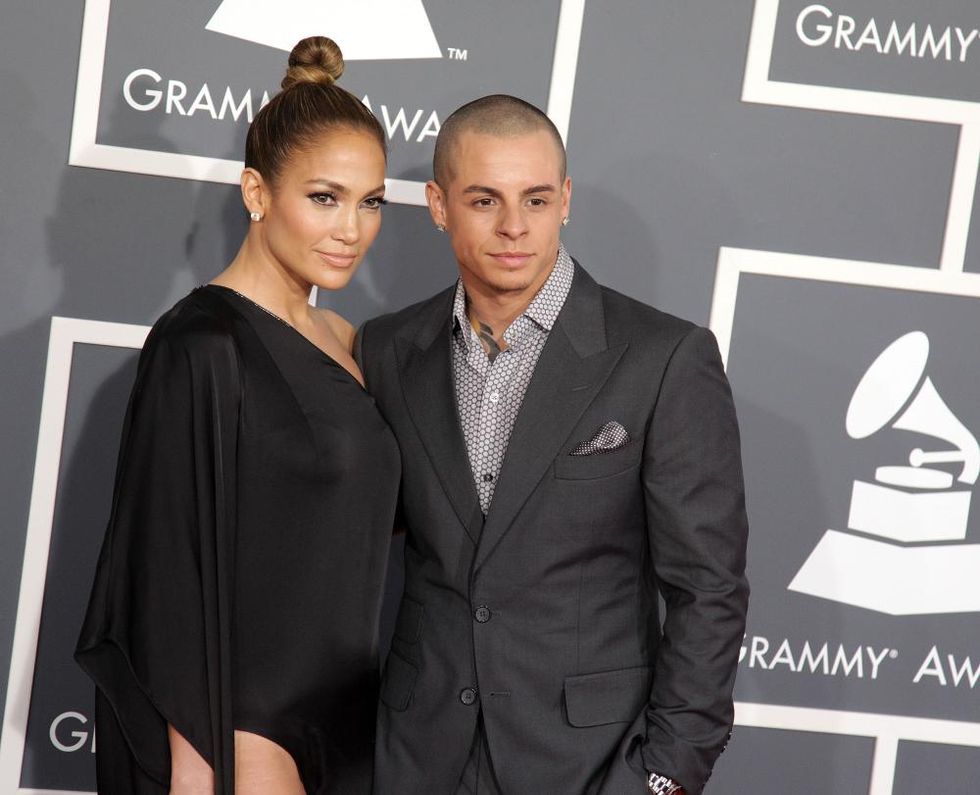 DFree / Shutterstock.com
Marques Houston married Miya Dickey last year—who's about 20 years his junior:
And Jay Z is 12 years older than Beyonce: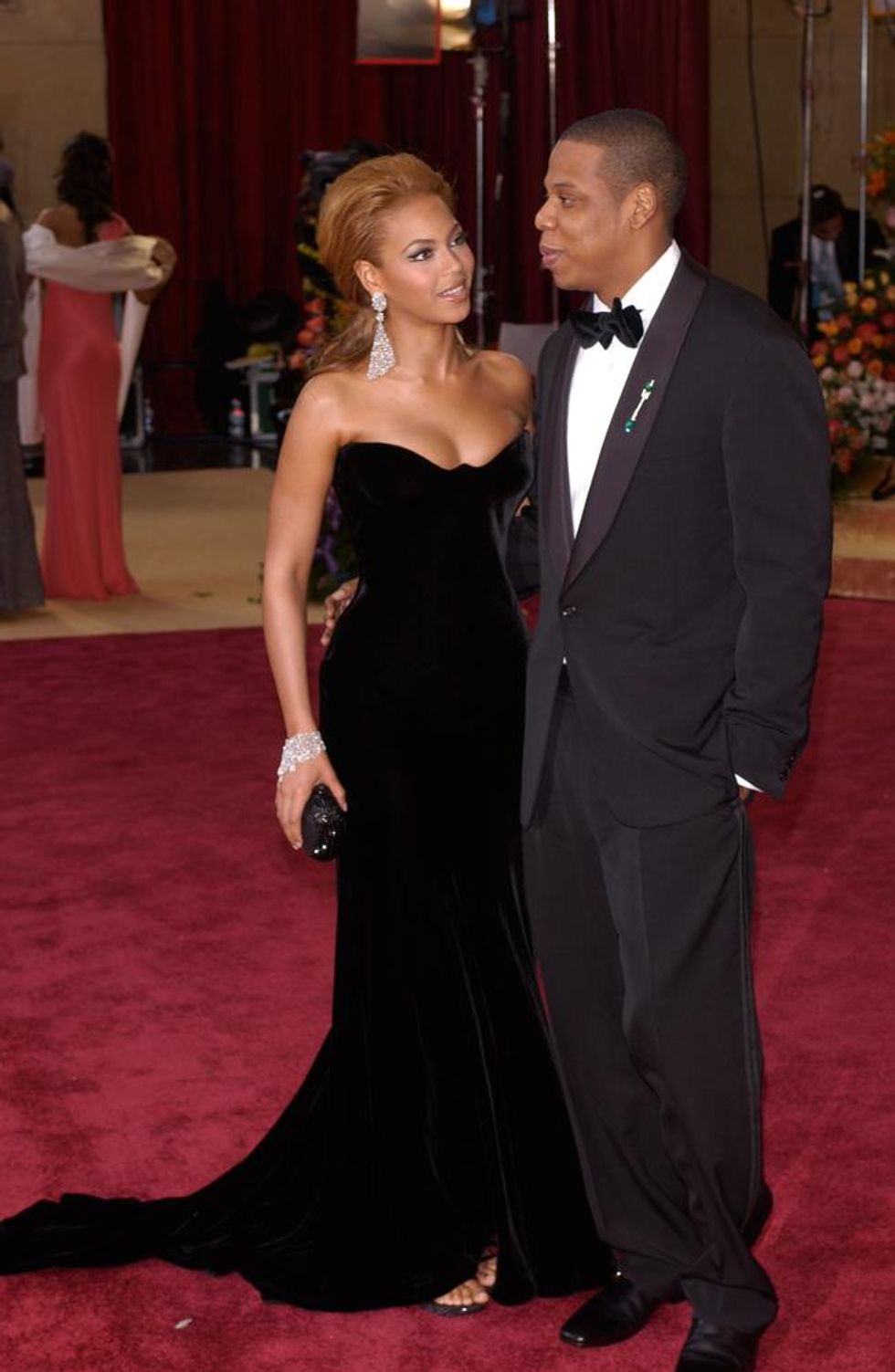 Featureflash Photo Agency / Shutterstock.com
So, when, if ever, is the gap worth having the conversation?
--
Well, as you probably can imagine, the internet had a LOT to say:
From comedy...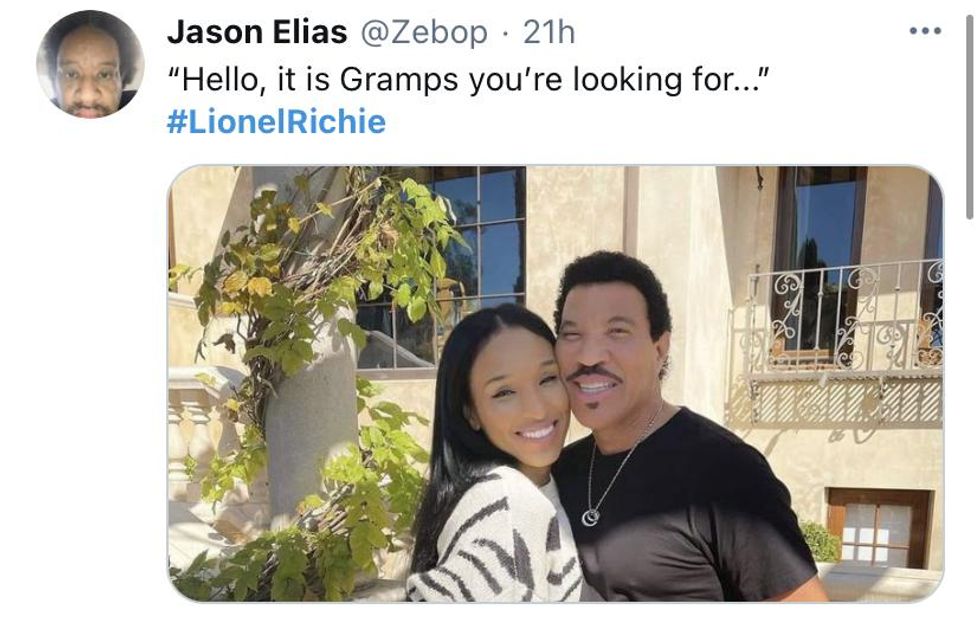 Twitter
To optimism...

Twitter
To support...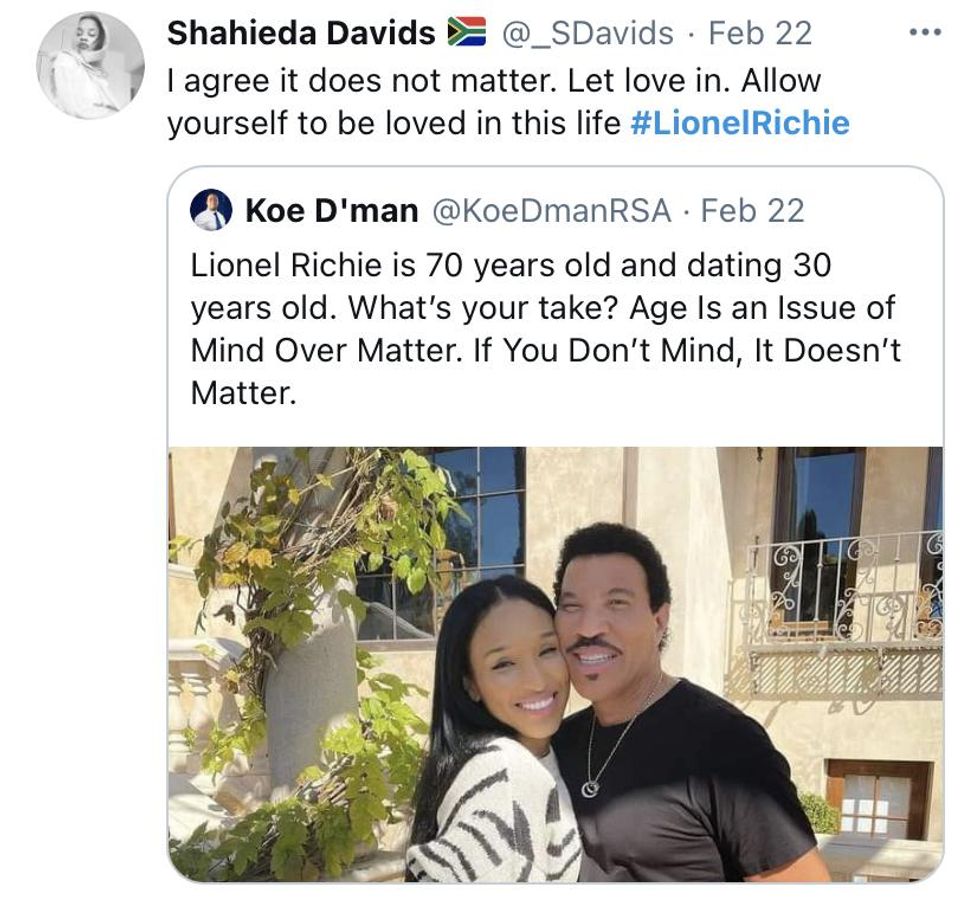 Twitter
...every corner of the conversation was touched on.
--

As of today, Lionel has yet to respond to his newfound couple's popularity, but I have a feeling he's unbothered, and, if anything, beyond happy and more than proud to have her on his arm.
But. Hmm.
When it comes to relationships, is age really just a number?
Featured image by Lionel Ritchie / Instagram