Just when you thought that Dwight Howard's ongoing legal battle with Royce Reed, which included a $9.2 million dollar lawsuit and repossession of her bank accounts and car, were the worst that could happen while co-parenting: in walks Ciara and Future.
---
This week, things went from bad to absolute worse between the former couple as Ciara filed a $15 million lawsuit claiming that Future is spreading lies about her in an attempt to ruin her career. She's also asking for an additional $250,000 in legal fees, and an order prohibiting him mentioning their son's name in the press.
Ouch!
Related: 7 Lessons We Can Learn From Ciara And Future's Parenting Fail
Ever since their public breakup following the birth of their son, we've seen their rocky co-parenting relationship tank, and it's been hard to watch. After keeping silent on their breakup amidst cheating rumors, Future broke his silence in a series of media interviews.
Well, it was more like a "Speak My Truth Tour," because the rapper was spilling all kinds of dirty tea about his ex-fianceé to nearly any interviewer who asked.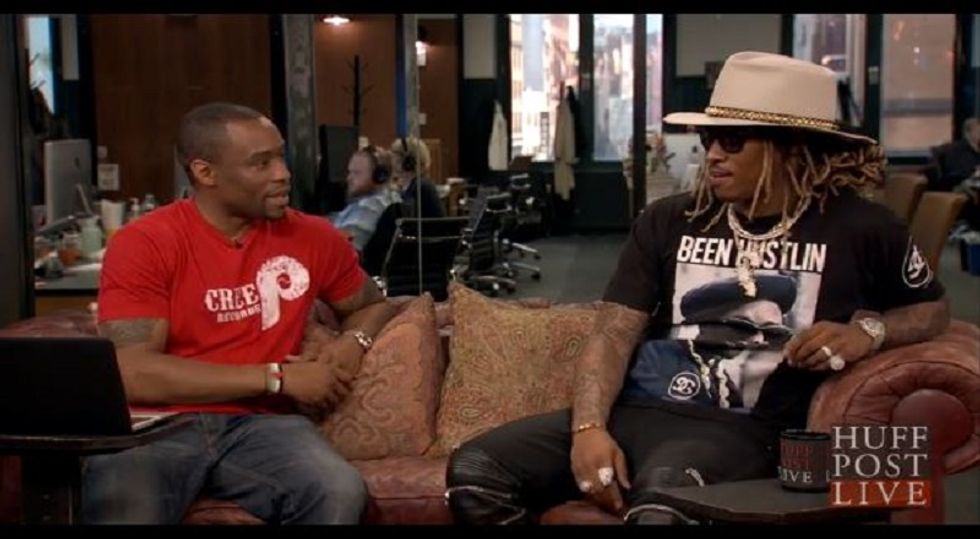 Like his infamous Huff Post Live chat, where he told Marc Lamont Hill that he felt "embarrassed" for Ciara after she covered Brides Magazine, even though they had already broken up.
We sat down and talked about it because we were like best friends and I told her how I felt. She was like, 'Nah, I just took pictures.' With the bridal thing… So it was like more of embarrassment and I felt embarrassed for her because you love someone you don't want them to feel uncomfortable. And I was like I didn't ever tell the media that we had called off the engagement and then when it started coming out, everybody assumed it was because of cheating. She never did an interview saying I cheated. I never did an interview saying I cheated.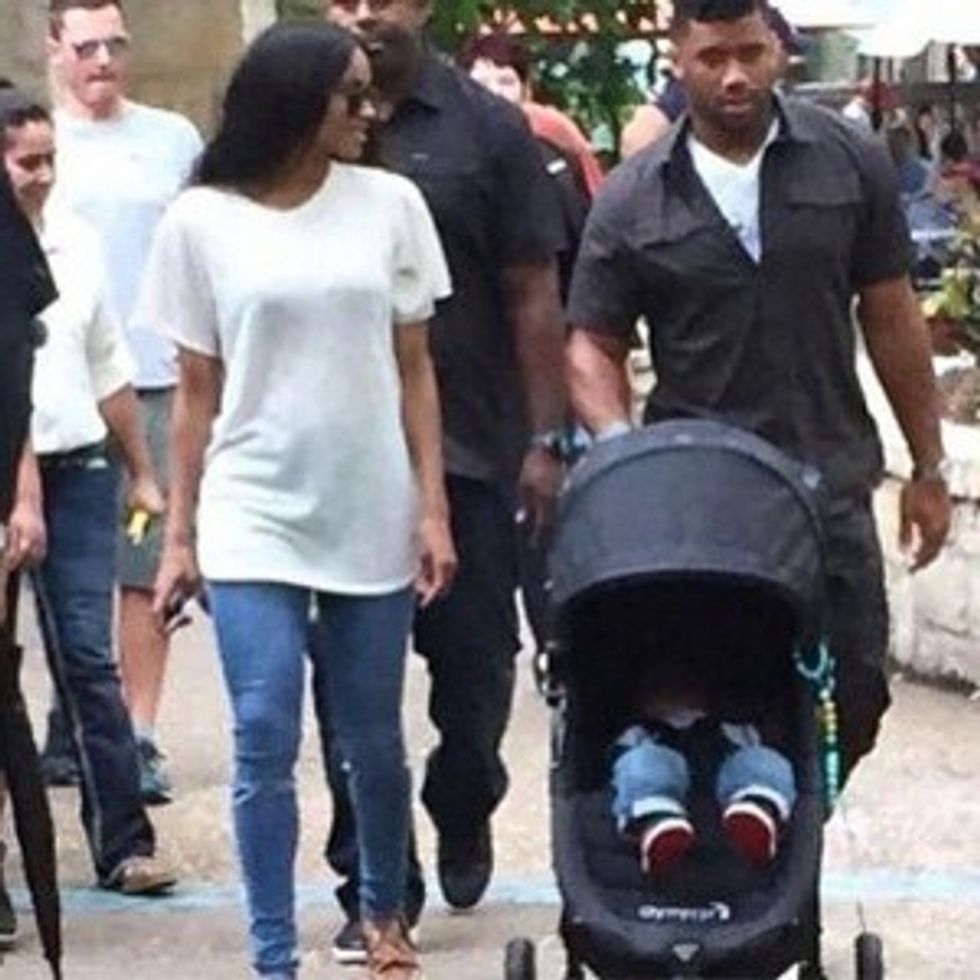 Black Sports Online
Then he told The Breakfast Club in a separate interview that he wasn't feeling her new boo, Seattle Seahawks QB Russell Wilson, being pictured pushing his son in a stroller. In fact, he didn't want Russell taking pics with his son at all.
"That's the number 1 rule.  If I was a kid and my mama had a dude pushing me, I would have jumped out the stroller and slapped the sh*t out of him...You never do that in our community.  You never even bring a man around your son. Like you don't even know this dude but for a few months and you bringing him around your son.  Who does that?  Nobody does that."

"I'm not for the publicity stunts.  Leave my son out of all the publicity stunts.  Just leave him out of the relationship.  Because we don't need your relationship for anything.  I can take care of him on my own without any help. I don't need no help taking care of my son."
Ciara was pretty mum about her ex-fiance's media remarks, but she reportedly reached the end of her rope when he tweeted that she was keeping their son from him.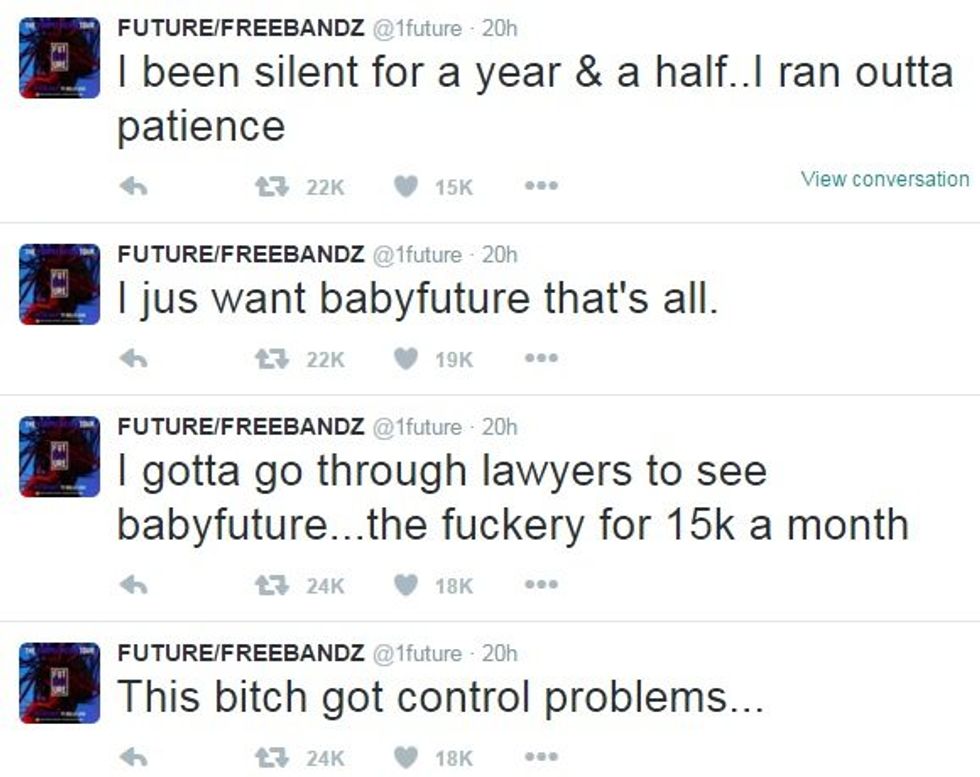 Why she's remained quiet about Future's remarks now makes total sense - she was collecting her receipts, and all of the details he disclosed in his interviews were listed in her suit.
Ciara says that Future's tattle-telling has ruined her reputation and is impacting her potential professional opportunities, which ultimately impacts the son they co-parent together.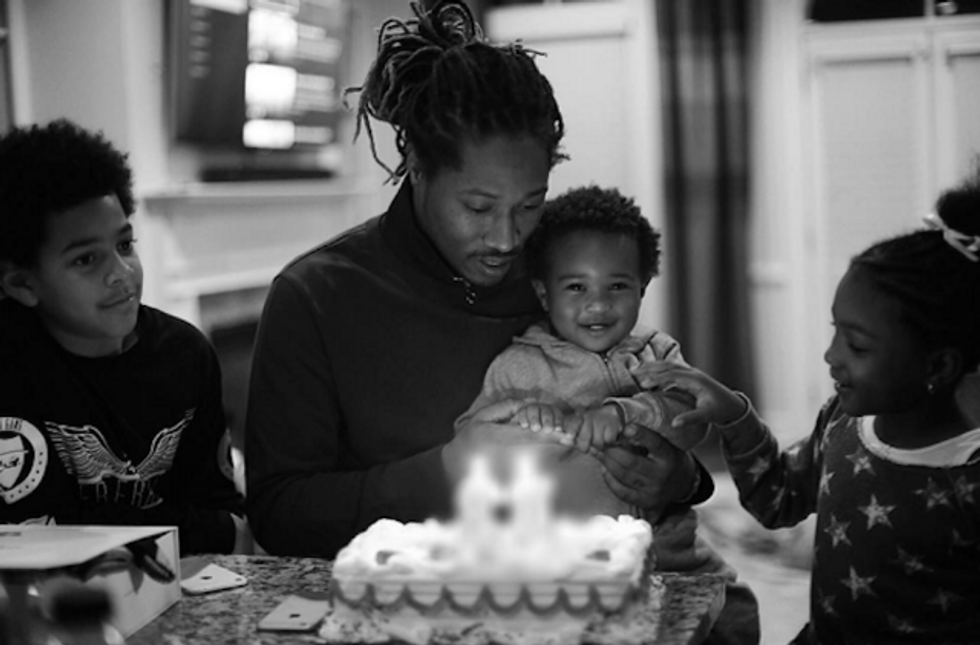 Ciara also says in her suit that Future has not paid her his ordered $15,000 per month in child support since Baby Future's birth, and that his tweets casted her in a "negative and disparaging light." Especially when it comes to visitation, where she says that she's made their son available to him in whichever city they are both in at the same time, and on 19 different visitations (some spanning over the course of several days) since December 2014.
Ci's legal team even went as far as contacting Future's lawyers asking him for a retraction of his Tweets vilifying her as a mother, and an apology. Future has not responded, and no apology has been issued. In fact, as of press time, he hasn't responded to the lawsuit either.
What's sad about watching this tea spill in the public eye is that the most important person impacted by it is the one who suffers the most, and that's Baby Future. He's a little guy right now, so he doesn't understand what's happening. But young kids see things through Gods eyes, and while there is a lot they don't understand, they know when their parents are being less than cordial and hateful toward one another. That can hurt any child.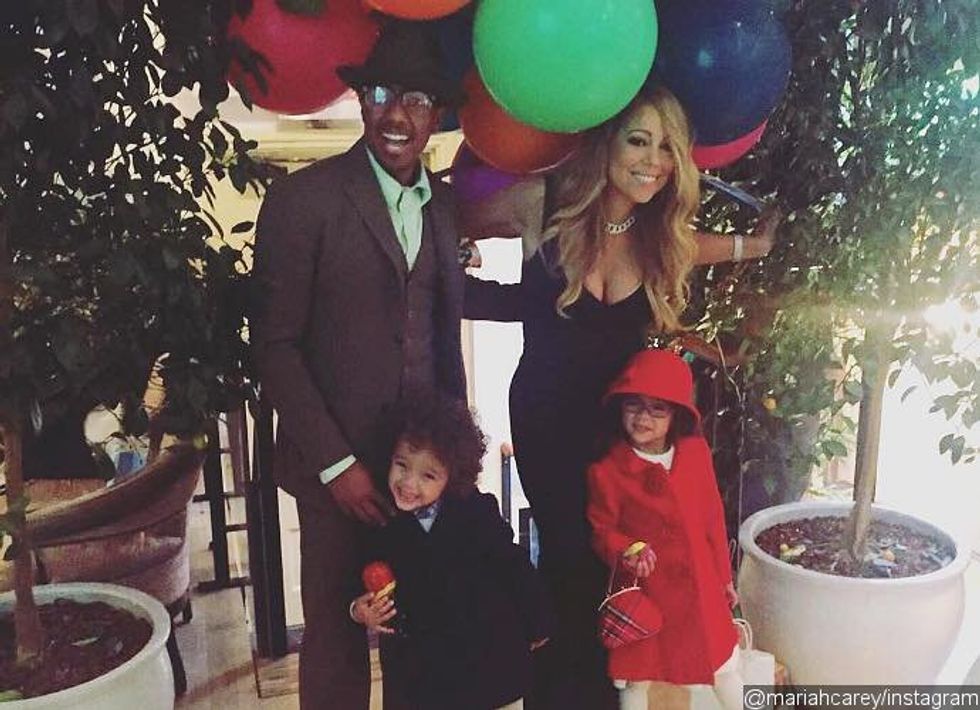 Aceshowbiz.com
While Ciara and Future were at odds, Nick Cannon was building a successful co-parenting relationship following his divorce from Mariah Carey. He was able to share his lessons on a visit to The Ellen Show, where he chatted about how he was able to get through spending Thanksgiving with his children and Mariah, even though she had a new boyfriend. He told Ellen,
"It's all about unconditional love...And knowing because they were so young, this is what they know: They know Mommy and Daddy still love each other, but more importantly they love us."
He also told People that it was important for he and Mariah to remember that "family comes first" no matter what, and that was the key to their successful co-parenting relationship.
"...Just staying focused and putting priorities in order...Being able to just step out and control whatever you can control, and the things that you can't, you just keep it moving."At the end of the day, that's what it's all about....You celebrate one another and celebrate family – you take time out for those moments."
Hopefully Ciara and Future can take some notes from Mariah and Nick, so that their most important asset does not miss out on valuable and precious moments with the two most important people in his life.