---
OK, so I'm willing to bet some pretty good money that most of you are aware that oatmeal is great for your skin. At the same time, I wouldn't be shocked in the least if some of you are guilty of what I used to do—literally pouring Quaker Oats into my bathwater and then being pissed when all I ended up with was a tub of soggy mess. The problem was, I didn't take time to do the appropriate research. What I mean by that is, I wasn't supposed to be out here using raw oatmeal; I was supposed to be using colloidal oatmeal. And yes, y'all, there is a significant difference between the two.
Probably, the best way to explain what colloidal oatmeal is, is to think of oat grains—ones that contain the whole bran which typically isn't the case when it comes to the kind of oatmeal that you eat—that have been ground to the point where they are super fine. Then, after that, they are boiled to the point of becoming an extract. Once oats are in this state, they contain the kind of vitamins, minerals, oil-replenishing lipids, moisturizing beta-glucans and avenanthramides that are really great for your skin. This is colloidal oatmeal .
Now that you know what colloidal oatmeal is, you're probably wondering if you can make it yourself. The answer is yes; you can check out a DIY video here . Or, if you'd prefer to purchase some, drugstores typically carry it, although I'd recommend hopping on Amazon and getting it there (it tends to be purer). Either way, if you're looking for a way to bring out the absolute best in your skin, colloidal oatmeal is definitely a natural, healthy and totally worthwhile investment. Here are some of the reasons why.
1. It Cleanses, Exfoliates and Seals Your Skin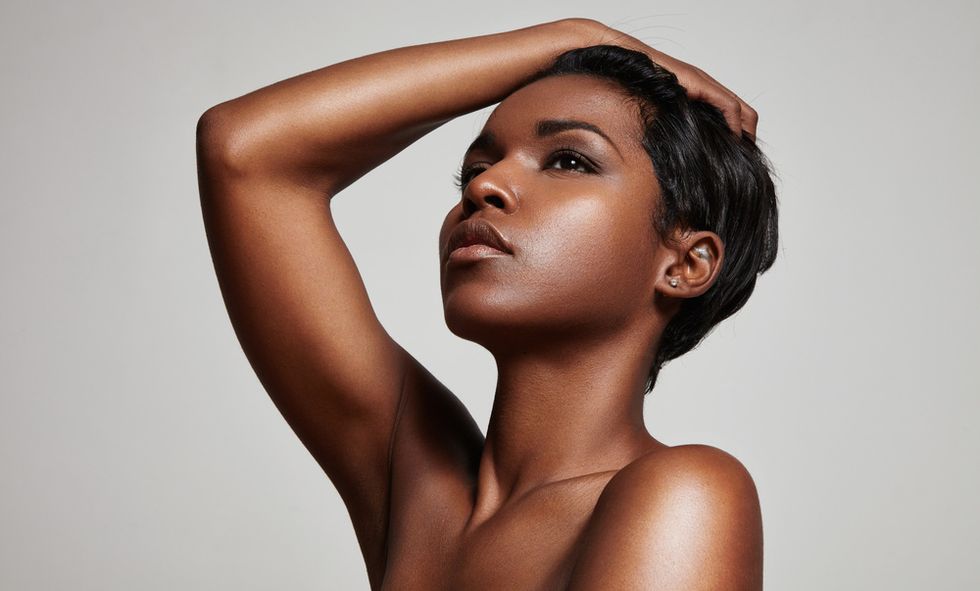 Did you know that we shed anywhere between 30,000-40,000 dead skin cells a minute which equates to around nine pounds a year? Still, between dirt, sweat and the products that we put on your skin, some of those cells can stick to our skin or get trapped in our pores. One way to prevent this from happening as much is to bathe with colloidal oatmeal soap. Not only does it deeply cleanse your skin, the texture of the oatmeal serves as an awesome exfoliant. Plus, colloidal oatmeal also has flavonoids in it that are able to protect your skin from harsh pollutants and chemicals, along with protective phenols to even and brighten your complexion. Oh, and colloidal oatmeal also has polysaccharide and lipid content to seal in moisture which makes it even better.
Exfoliant Tip: A great way to exfoliate your skin is to mix a half cup of colloidal oatmeal, a half cup of brown sugar (it's another great exfoliant) and three tablespoons of olive oil (it's loaded with antioxidants). Apply it to clean damp skin, all the while gently massaging the solution. Then rinse.
2. It Relieves Eczema and Psoriasis
Although the true cause of eczema is a mystery, I do find it interesting that it tends to occur in families that have a history of allergies, asthma or both. This is the type of skin condition that is pretty much always going to itch; then, if you scratch it, you're only going to make it worse as it oftentimes creates a scaly rash that oozes and then crusts over.
The reason why colloidal oatmeal is an effective treatment for skin conditions like eczema and psoriasis (a condition that causes your skin cells to multiply 10 times faster than normal) is because first, it cleanses the infected area. Then, the oatmeal literally binds to your skin in order to create a protective barrier that not only soothes inflammation but traps in healthy moisture so that your skin feels less dry or irritating.
Eczema and Psoriasis Tip: If you put two cups of colloidal oatmeal, along with one-half cup of baking soda (its antibacterial properties reduces symptoms), into a tub of warm water and soak in it for 20 minutes, it can relieve itching and irritation by as much as 67 percent.
3. It Heals Acne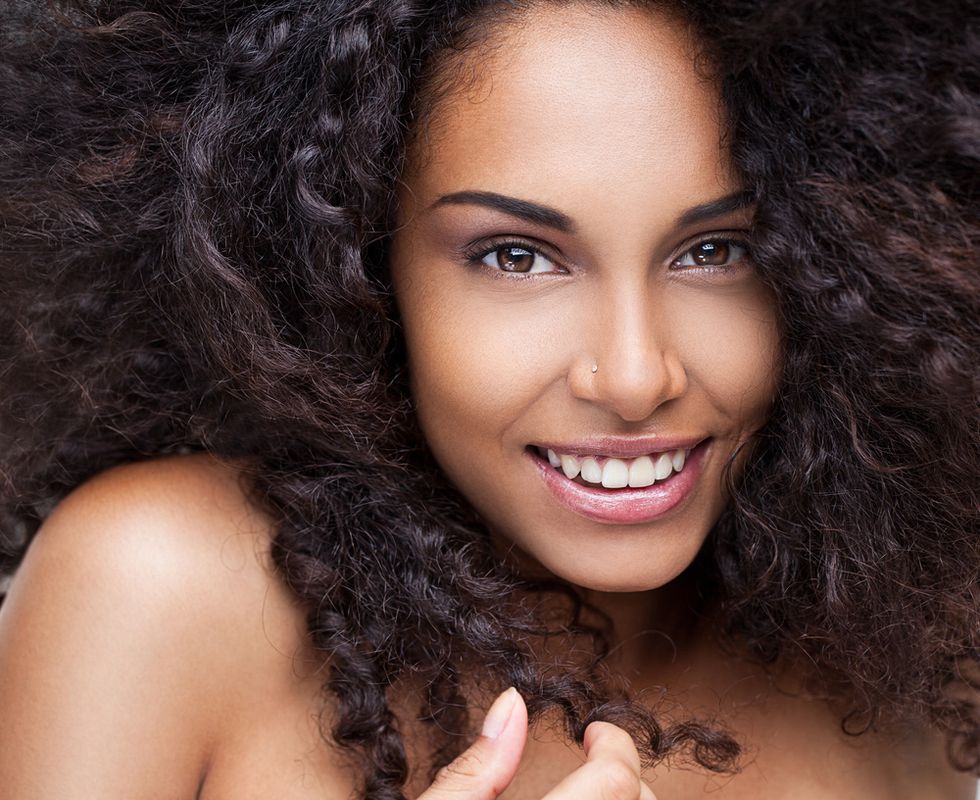 There is a certain kind of bacteria (propionibacterium acnes) that leads to acne breakouts. One thing that colloidal oatmeal does is remove that bacteria so that it doesn't clog up your pores. Another cool thing about this particular kind of oatmeal is, if you've got naturally oily skin, it absorbs excess moisture. Not only that, but it has a remarkable way of maintaining a healthy pH balance. That's why colloidal oatmeal can work in your favor if you use it as a facial mask or even a pimple spot treatment.
Acne Tip: One teaspoon of colloidal oatmeal, a half teaspoon of sweet almond oil (it removes excess oil), along with three drops of tea tree essential oil (it's a powerful antibacterial oil) and lavender oil (it soothes inflammation and heals damaged skin) as a spot treatment. Wash your face, apply it directly onto your pimples for 15 minutes, then rinse with cool water.
4. It Reverses Aging Signs
Colloidal oatmeal also has proteins, fatty acids, Vitamin E and antioxidants like quinones, flavones, favonols, and anthocyanidines in it. All of these things work together to protect your skin from free radicals and sun damage. Colloidal oatmeal is also one of the best all-natural anti-aging treatments because it contains beta glucans. Long story short, those are natural sugars that are found on the cell walls of things like bacteria, fungi, yeasts, algae, lichens, and plants. They are oftentimes given to people during surgery in order to prevent an infection. As a bonus, the properties in them have been proven to soften the appearance of fine lines and wrinkles.
Anti-Aging Tip: Combine two tablespoons of colloidal oatmeal, one tablespoon of manuka honey (it's a wonderful humectant) and one teaspoon of lemon juice (it's loaded with antioxidants that help to trigger collagen production). Apply it to a clean face and neck. Allow it to sit for 10 minutes, rinse and moisturize.
5. It Is Great for Sensitive Skin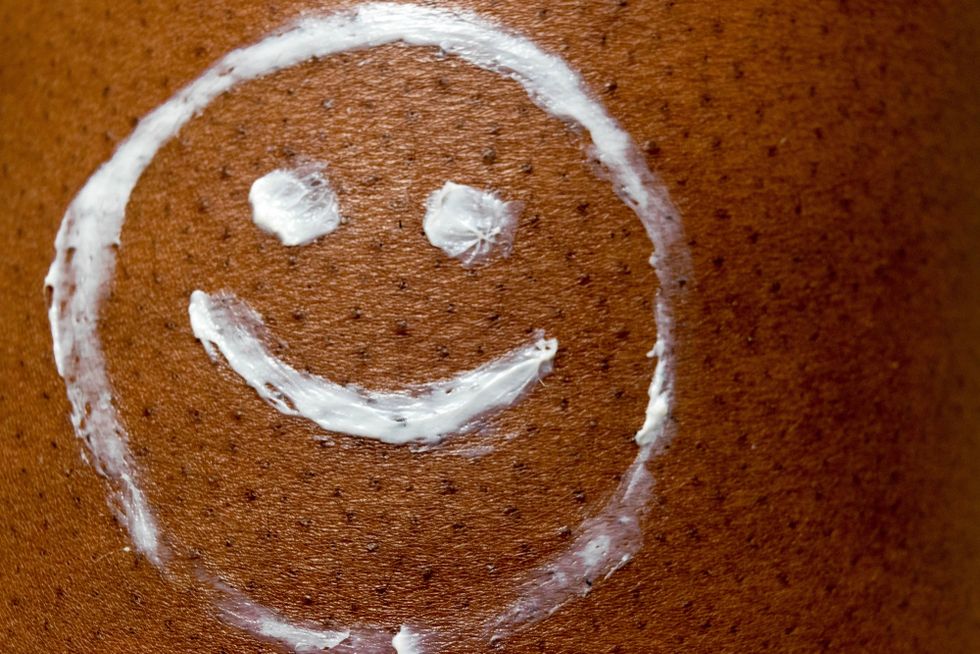 If your skin happens to be super sensitive, that's just one more reason to give colloidal oatmeal a try. Something else that the oatmeal contains is a chemical compound called saponins; they work to deeply cleanse the skin without irritating it in the process. In fact, colloidal oatmeal is considered to be a powerful cleanser while still being considerably gentler than soap is. That's what makes it a winner in keeping sensitive skin clean and comfortable.
Sensitive Skin Tip: Make your skin feel amazing, every time you wash it, by making your own colloidal soap. Click here for a DIY recipe.
6. It Soothes Itchy Skin
Something else that colloidal oatmeal has in it is phenolic alkaloids known as avenanthramides. The reason why these are relevant is because they contain properties that help to significantly reduce any hypersensitivity or inflammation that may cause your skin to feel itchy and irritated.
Matter of fact, if you or your child happen to come down with chickenpox, soaking in a tub that has colloidal oatmeal in it can provide instant relief.
Itchy Skin Tip: One way to create immediate relief to itching skin is to make your own colloidal oatmeal lotion. You can find a fairly easy-to-make recipe here .
7. It Soothes an Itchy Scalp Too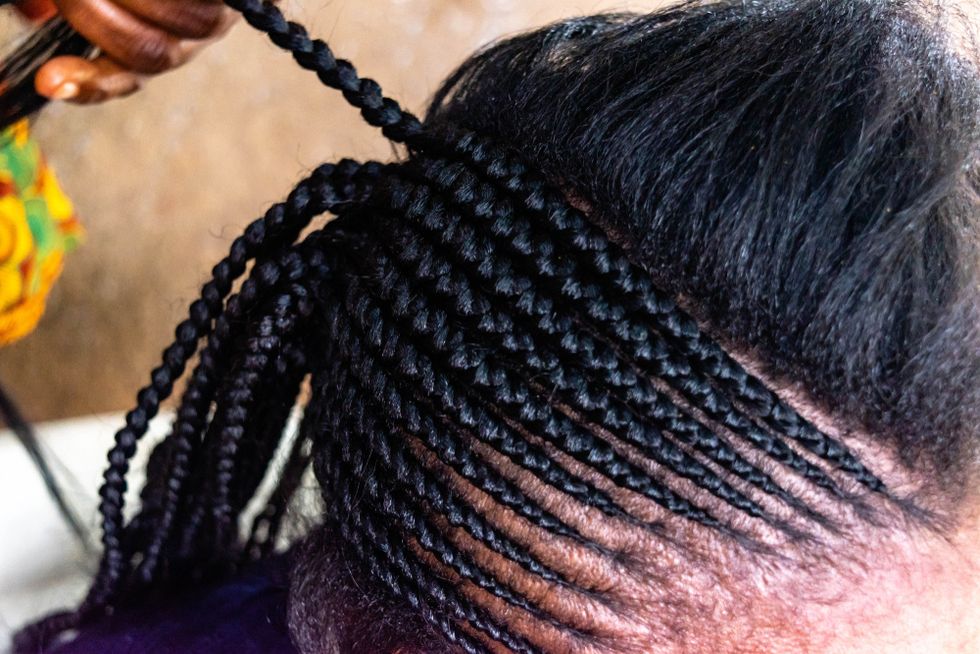 There are all sorts of things that can lead to an itchy scalp. Product build-up. Dandruff. An inflammatory condition known as seborrheic dermatitis. Scalp psoriasis. Irritation from chemical treatments. The list goes on and on. Something that can bring major relief to any itchiness that is caused by these conditions is colloidal oatmeal. Its antioxidant and anti-inflammatory properties will reduce the irritation as the oatmeal seals in moisture to reduce excessive dryness and scalp flaking.
Scalp Tip: Combine a half cup of colloidal oatmeal with a tablespoon of lemon juice (it deep cleanses your scalp), a tablespoon of olive oil (it reduces bacteria while increasing blood circulation to your hair follicles) and a teaspoon of apple cider vinegar (it contains alpha-hydroxy acid which exfoliates your scalp). Apply the mixture to freshly washed hair. Massage it gently into your scalp, let it sit for 10 minutes, then rinse and style as usual.
So, there you have it—seven really good reasons to either make or pick up some colloidal oatmeal. It's one of the best things that you could ever do for your skin. That is a promise.
Want more stories like this? Sign up for our newsletter here and check out the related reads below:

We Asked A Dermatologist All Your Burning Skincare Questions
This Is Why Your Skincare Routine Isn't Working
Here Are Some All-Natural Ways To Achieve Flawless Skin
8 Skincare Brands With Non-Toxic Ingredients We're Obsessing Over
Feature image by Shutterstock
Shellie R. Warren PCC
Different puzzle pieces are creating bigger pictures these days. 2024 will mark a milestone on a few different levels, including the release of my third book next June (yay!).
I am also a Professional Certified Coach. My main mission for attaining that particular goal is to use my formal credentials to help people navigate through the sometimes tumultuous waters, both on and offline, when it comes to information about marriage, sex and relationships that is oftentimes misinformation (because "coach" is a word that gets thrown around a lot, oftentimes quite poorly).
I am also still super devoted to helping to bring life into this world as a doula, marriage life coaching will always be my first love (next to writing, of course), a platform that advocates for good Black men is currently in the works and my keystrokes continue to be devoted to HEALTHY over HAPPY in the areas of holistic intimacy, spiritual evolution, purpose manifestation and self-love...because maturity teaches that it's impossible to be happy all of the time when it comes to reaching goals yet healthy is a choice that can be made on a daily basis (amen?).
If you have any PERSONAL QUESTIONS (please do not contact me with any story pitches; that is an *editorial* need), feel free to reach out at missnosipho@gmail.com. A sistah will certainly do what she can. ;)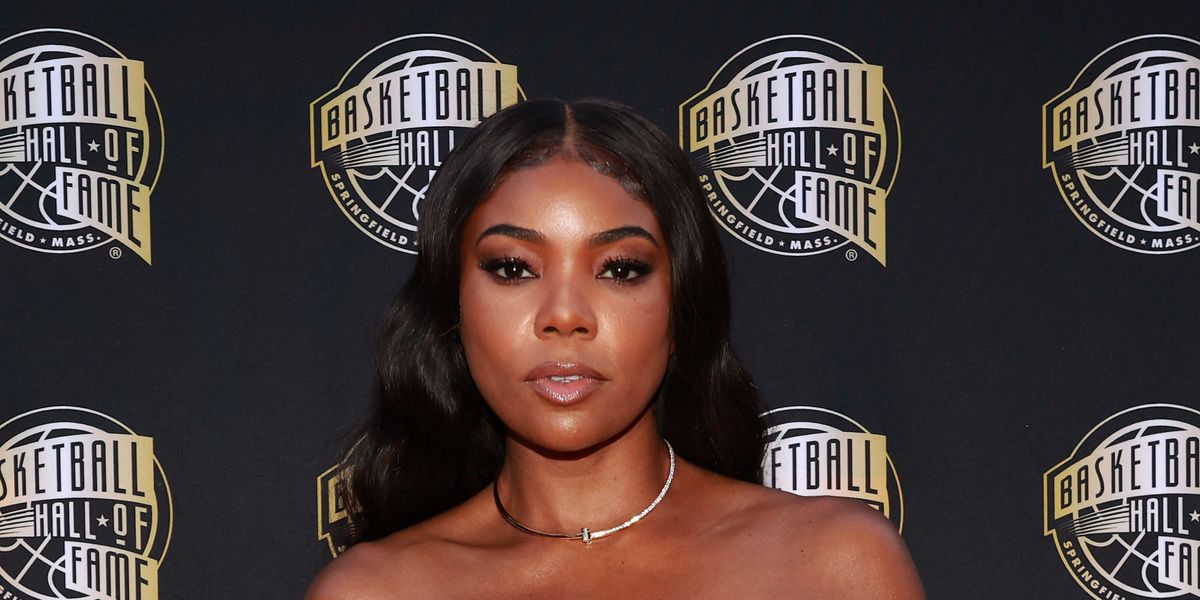 Whenever Gabrielle Union graces the movie screen, she immediately commands attention. From her unforgettable scenes in films like Bring It On and Two Can Play That Game to her most recent film, in which she stars and produces Netflix's The Perfect Find , there's no denying that she is that girl.
Off-screen, she uses that power for good by sharing her trials and tribulations with other women in hopes of helping those who may be going through the same things or preventing them from experiencing them altogether. Recently, the Flawless by Gabrielle Union founder partnered with Clearblue to speak at the launch of their Menopause Stage Indicator, where she also shared her experience with being perimenopausal.
In a xoNecole exclusive, the iconic actress opens up about embracing this season of her life, new projects, and overall being a "bad motherfucker." Gabrielle reveals that she was 37 years old when she was diagnosed with perimenopause and is still going through it at 51 years old. Mayo Clinic says perimenopause "refers to the time during which your body makes the natural transition to menopause , marking the end of the reproductive years."
"I haven't crossed over the next phase just yet, but I think part of it is when you hear any form of menopause, you automatically think of your mother or grandmother. It feels like an old-person thing, but for me, I was 37 and like not understanding what that really meant for me. And I don't think we focus so much on the word menopause without understanding that perimenopause is just the time before menopause," she tells us.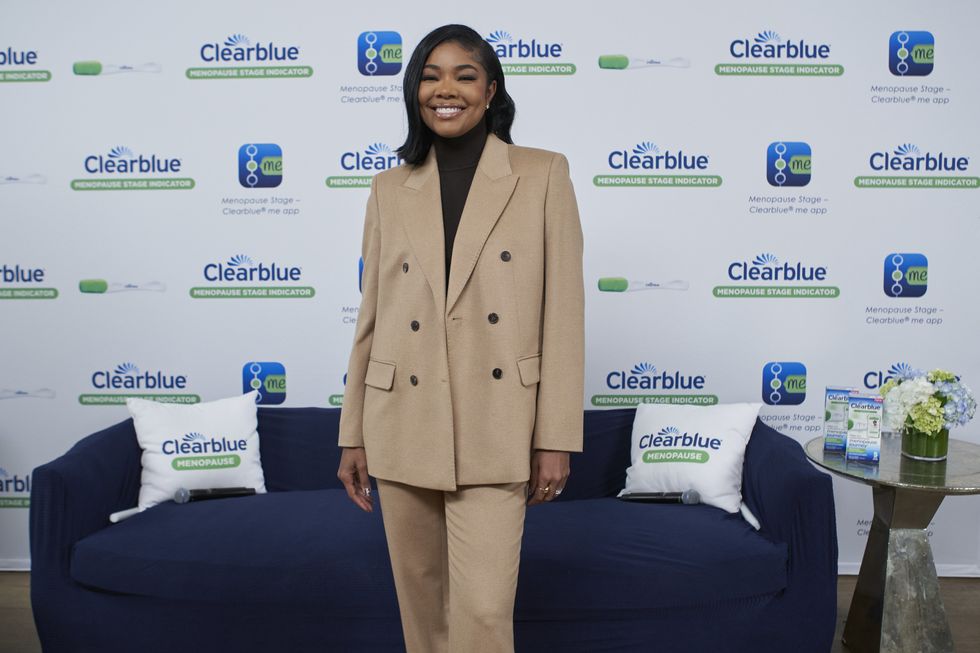 Gabrielle Union
Photo by Brian Thomas
"But you can experience a lot of the same things during that period that people talk about, that they experienced during menopause. So you could get a hot flash, you could get the weight gain, the hair loss, depression , anxiety , like all of it, mental health challenges , all of that can come, you know, at any stage of the menopausal journey and like for me, I've been in perimenopause like 13, 14 years. When you know, most doctors are like, 'Oh, but it's usually about ten years, and I'm like, 'Uhh, I'm still going (laughs).'"
Conversations about perimenopause, fibroids, and all the things that are associated with women's bodies have often been considered taboo and thus not discussed publicly. However, times are changing, and thanks to the Gabrielle's and the Tia Mowry 's, more women are having an authentic discourse about women's health. These open discussions lead to the creation of more safe spaces and support for one another.
"I want to be in community with folks. I don't ever want to feel like I'm on an island about anything. So, if I can help create community where we are lacking, I want to be a part of that," she says. "So, it's like there's no harm in talking about it. You know what I mean? Like, I was a bad motherfucker before perimenopause. I'm a bad motherfucker now, and I'll be a bad motherfucker after menopause. Know what I'm saying? None of that has to change. How I'm a bad motherfucker, I welcome that part of the change. I'm just getting better and stronger and more intelligent, more wise, more patient, more compassionate, more empathetic. All of that is very, very welcomed, and none of it should be scary."
The Being Mary Jane star hasn't been shy about her stance on therapy . If you don't know, here's a hint: she's all for it, and she encourages others to try it as well. She likens therapy to dating by suggesting that you keep looking for the right therapist to match your needs. Two other essential keys to her growth are radical transparency and radical acceptance (though she admits she is still working on the latter).
"I was a bad motherfucker before perimenopause. I'm a bad motherfucker now, and I'll be a bad motherfucker after menopause. Know what I'm saying? None of that has to change. How I'm a bad motherfucker, I welcome that part of the change."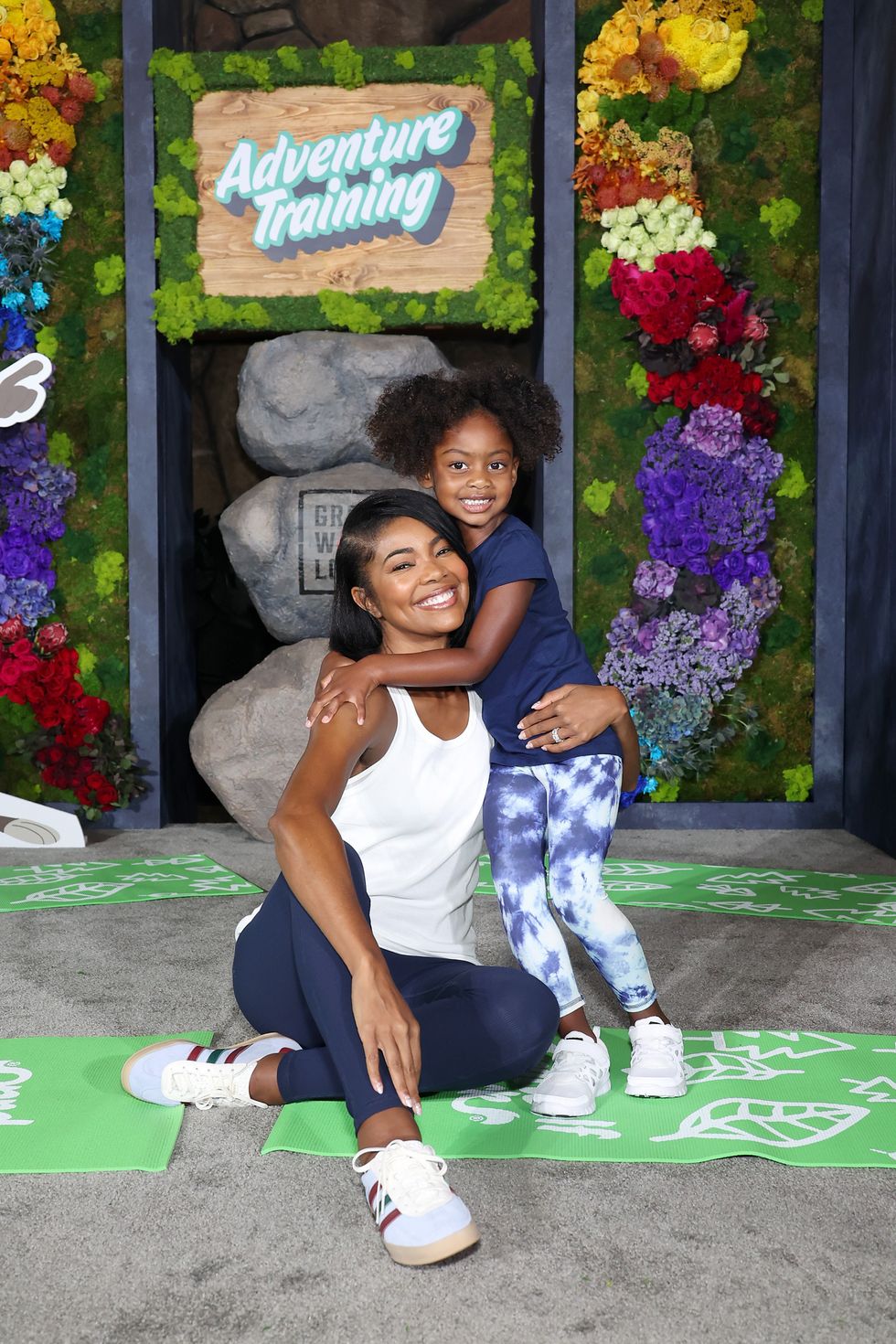 Gabrielle Union and Kaavia Union-Wade
Photo by Monica Schipper/Getty Images
"I hope that a.) you recognize that you're not alone. Seek out help and know that it's okay to be honest about what the hell is happening in your life. That's the only way that you know you can get help, and that's also the only other way that people know that you are in need if there's something going on," she says, "because we have all these big, very wild, high expectations of people, but if they don't know what they're actually dealing with, they're always going to be failing, and you will always be disappointed. So how about just tell the truth, be transparent, and let people know where you are. So they can be of service, they can be compassionate."
Gabrielle's transparency is what makes her so relatable, and has so many people root for her. Whether through her TV and film projects, her memoirs, or her social media, the actress has a knack for making you feel like she's your homegirl. Scrolling through her Instagram, you see the special moments with her family, exciting new business ventures , and jaw-dropping fashion moments. Throughout her life and career, we've seen her evolve in a multitude of ways. From producing films to starting a haircare line to marriage and motherhood , her journey is a story of courage and triumph. And right now, in this season, she's asking, "What's next?"
"This is a season of discovery and change. In a billion ways," says the NAACP Image Award winner. "The notion of like, 'Oh, so and so changed. They got brand new.' I want you to be brand new. I want me to be brand new. I want us to be always constantly growing, evolving. Having more clarity, moving with different purpose, like, and all of that is for me very, very welcomed."

"I want you to be brand new. I want me to be brand new. I want us to be always constantly growing, evolving. Having more clarity, moving with different purpose, like, and all of that is for me very, very welcomed."
She continues, "So I'm just trying to figure out what's next. You know what I mean? I'm jumping into what's next. I'm excited going into what's next and new. I'm just sort of embracing all of what life has to offer."
Look out for Gabrielle in the upcoming indie film Riff Raff , which is a crime comedy starring her and Jennifer Coolidge, and she will also produce The Idea of You , which stars Anne Hathaway.
Feature image by Mike Lawrie/Getty Images

Whoopi Goldberg discussed her experience with endometriosis on The View .
During the segment on November 8, the co-hosts were joined by Hillary Clinton, who is an executive producer for the documentary Below the Belt , to raise awareness about endometriosis .
Goldberg expressed her grievances with the health care system to properly diagnose women with the condition after an untreated urinary tract infection led her to discover that she had the condition.
"It drives me berserk that we are still constantly having to beg for health care," she shared candidly.
"We pay taxes. Women pay taxes. I don't understand why, when doctors go to school forever, they're not taught about a woman's body. And then you have all of these people making these comments, and you know [they] have no idea how this works," she added.
Endometriosis is a common and often painful condition that occurs when the tissue similar to the lining inside the uterus, called the endometrium, grows outside the uterus. It often affects the ovaries, fallopian tubes, and the tissue lining the pelvis .
The Sister Act star went on to share that she considers herself to be "lucky" to have caught her endometriosis at an early stage, emphasizing the importance of addressing such health issues promptly.
"I was lucky enough because I had a urinary tract infection that I did not take care of. Note to people: don't let that stuff go. Because stuff happens in your body, and I ended up with what looked like - and I don't mean to gross you out - but suddenly there was a smell, and it looked like cottage cheese, and I didn't know what was going on," she said.
"And I was lucky enough to get to somebody who said: 'This is called endometriosis,'" Goldberg continued. "They were able to treat me with antibiotics, but that's because somebody knew what they were looking at."
As the conversation around endometriosis begins to grow, it is important for women to continue to share their symptoms and educate others about the diagnosis. Goldberg is just one of many celebrities who have used their platform to discuss the condition. Chrissy Teigen , Tia Mowry , and Monica are among those spreading awareness that can empower other women to seek early diagnosis and potentially prevent more severe, long-term pain.
Let's make things inbox official! Sign up for the xoNecole newsletter for daily love, wellness, career, and exclusive content delivered straight to your inbox.
Featured image by Dia Dipasupil/Getty Images