You don't have to have any degrees to be a business owner but you have to have a degree to work for one. Let that sink in for a minute.
---
I'm a third generation college student, so I am an avid believer in getting an education, but there was something about that quote that truly hit me in my spirit. After graduating from a four-year school and finding myself folding panties for $7 an hour, I just knew there had to be more to life than going to work and paying bills.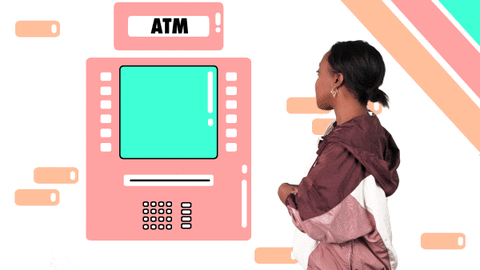 media.giphy.com
Gifts are called gifts for a reason, and there's no better time to use them than the present. When you use the term "side hustle", most people's minds automatically gravitate toward the idea of working for a rideshare or delivery service, but I challenge you to adopt a new mentality when you consider the art of getting your side hustle on. Instead of looking for a part-time job as a source of passive income, create one.

When sh*t hits the fan, nobody has your back like you do, so do yourself a favor and secure a supplemental bag by starting your own business in an untapped market. Get ready to say goodbye to your days as an Uber driver by adopting one of the ten lucrative side hustles listed below:
Start A Drop Shipping Company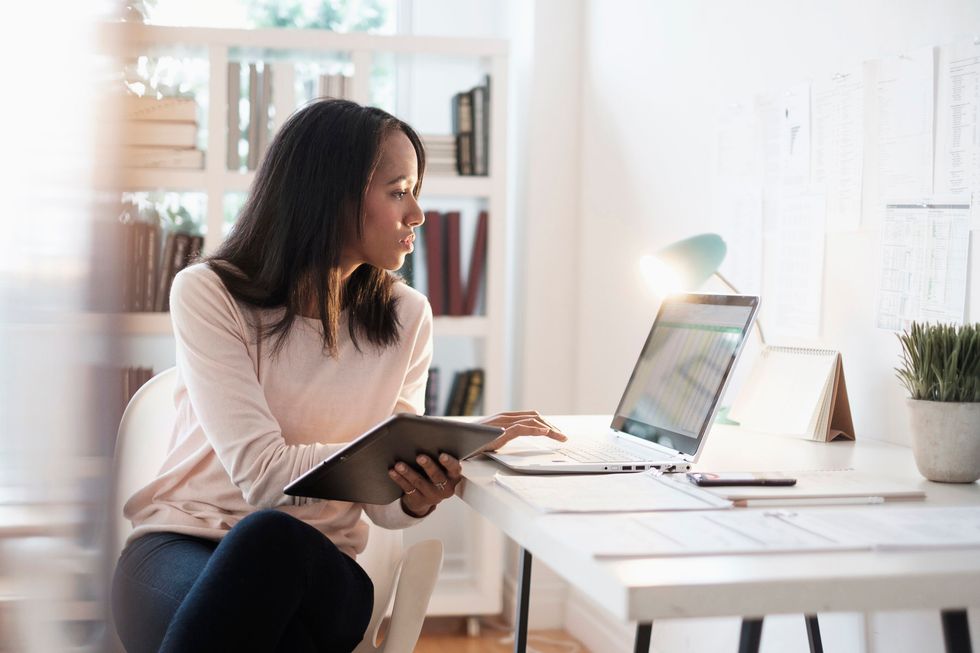 Getty Images
Before you say, "Well I don't have any money to start my own business," peep the power of drop shipping, sis. This option allows you to start your own e-commerce company with very little investment capital.

While you may struggle initially with low margins and shipping errors, a drop shipping business allows you to earn a passive income by setting up an online business and selling products to consumers through a third-party manufacturer. Companies like Shopify make this process easy and with the right business strategy, very effective.
Affiliate Marketing 101
If you have a blog or website that generates a substantial amount of traffic, affiliate marketing can be the side hustle you didn't know you needed.
This marketing method will allow you to generate a passive income simply by plugging a product on your media outlet. With affiliate marketing, every time a customer buys that product by using the link on your site, you'll receive a small portion of that sale.
Sell Art On Etsy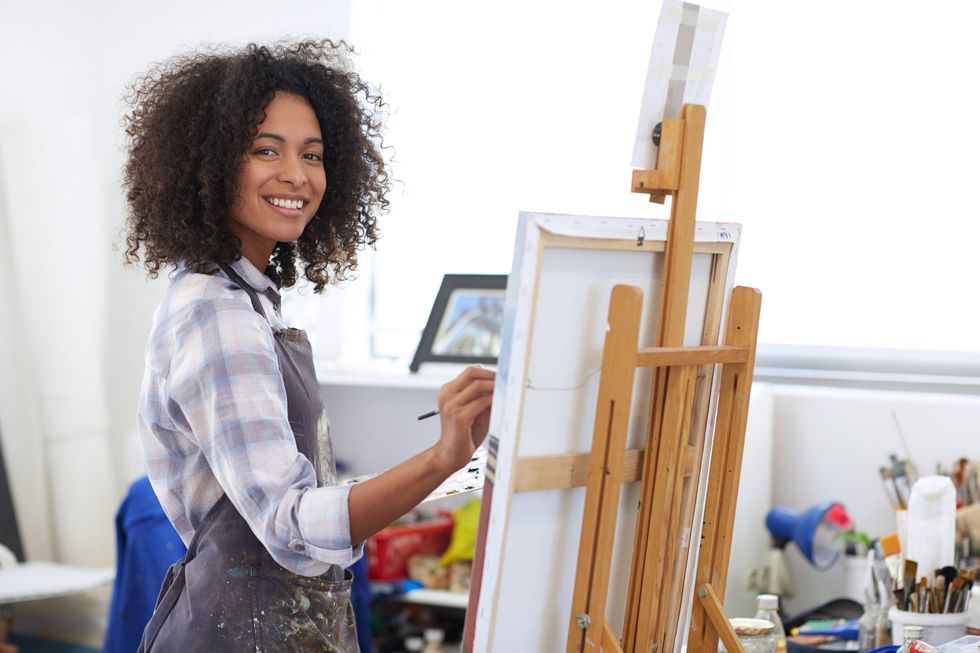 Getty Images
While arts/crafts can be one of the most difficult side hustles, it can also be one of the most fulfilling. Customers like me are always looking for one-of-a-kind black art to purchase, so why shouldn't it be yours?
Etsy is perfect for the eclectic creative who isn't quite ready to quit their 9-to-5 just yet but may be looking to grow their online brand in the meantime.
Produce An E-Book
Monetize your knowledge by writing an e-book or teaching an online course on a site like Skillshare. The best part about your gift is, no one can do it quite like you. Share your knowledge and grow your online presence by compiling what you know into an easily comprehensible informational guide.
Social Media Management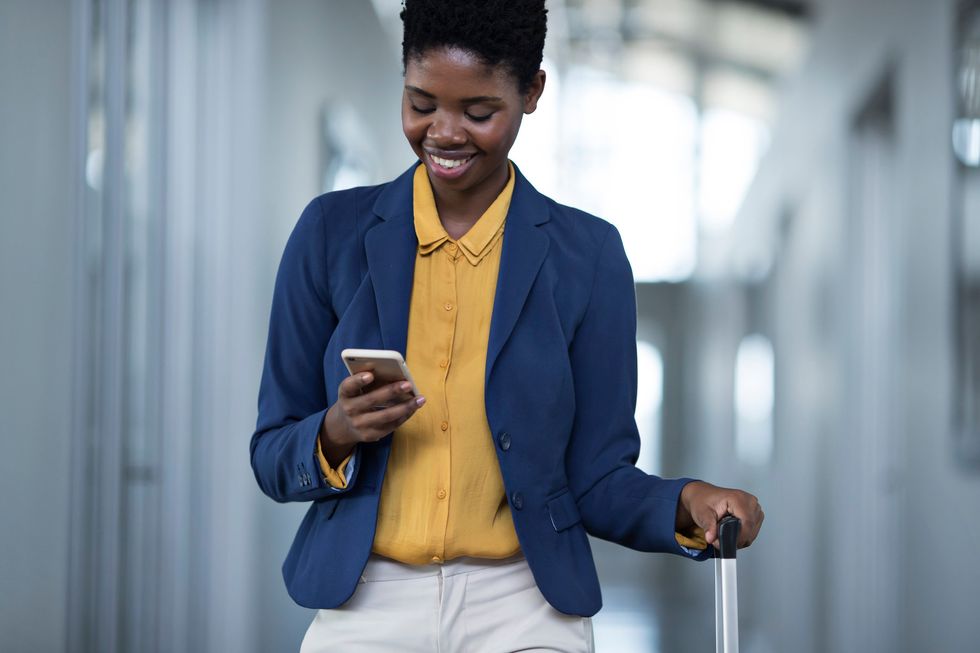 Getty Images
If you can schedule posts, create content, and analyze insights, you can jumpstart your social media-centric side hustle ASAP. Companies like Freelancer and Upwork often post opportunities with small businesses in your area that could seriously use your expertise.
Help Job-Seekers Write Their Resumes
Anyone who's ever had to write a resume knows that it's no easy task, but you've never been one to take the easy route, have you? Do a good deed for the day and earn some extra cash on the side by lending your imagination to some potential job-seekers. Sites like LinkedIn and Fivver are full of potential clients that are ready for you to make all of their career-related dreams come true.
Become A Virtual Thrift Store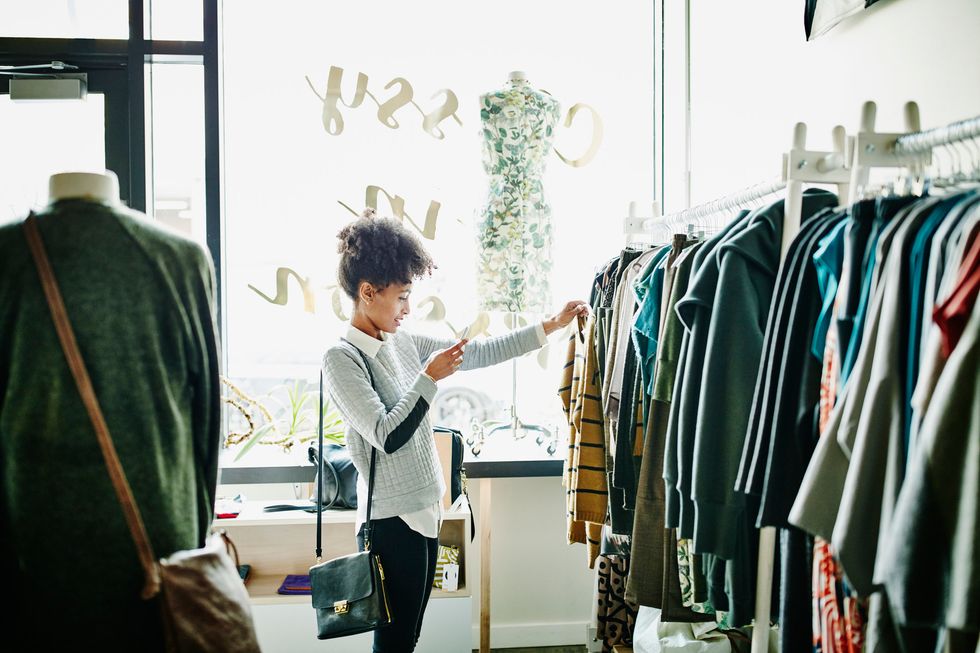 Getty Images
It's a fact that most of the stuff you have in your closet, you don't need, but luckily, your next trip to the thrift store is an amazing opportunity to launch an online business.
As we all know, shops like Goodwill and Buffalo Exchange have plenty of uncovered gems. Develop a full-scale business around selling used books, clothes, and decor by creating your own marketplace on social media or Amazon and with sites like Depop, Poshmark, or even Etsy.
Try Being A Personal Chef
Put some of grandma's most classic recipes to the test by becoming a personal chef. Helping others meal plan or even launching your own catering service can serve as a pretty excellent use of the flick of your wrist. Cooking for your cousin's baby shower may seem like a small gig now, but it could be the first step in a life-long career in the culinary industry.
Sit Your Way Into Securing A Bag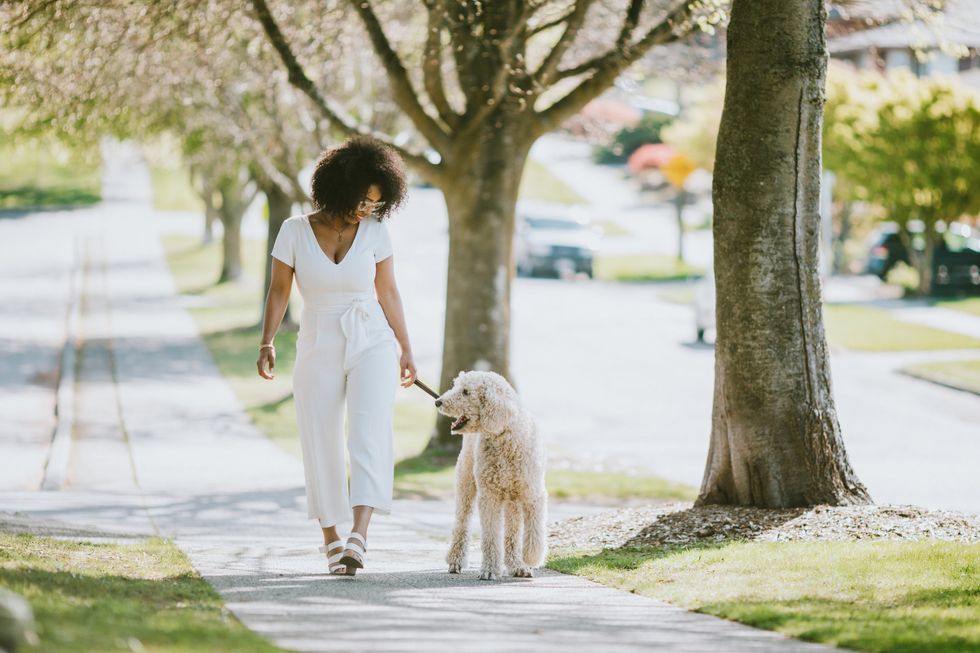 Getty Images
Dogs, houses, and kids can be a girl's best friend when it comes to earning passive income. Sites like Care.com and apps like Rover offer a number of care-taking opportunities at pretty fair rates. While these jobs don't require a degree, more lucrative gigs can become available with certain licenses and certifications.
Teach A Language
Who knew that your 3rd grade Spanish class could offer you the opportunity to become your own boss? There are people all over the world looking for language tutors, and sharing your bilinguality on sites like Upwork and Freelancer could potentially earn you a few coins.
Featured image by Getty Images.
Want more stories like this? Sign up for our newsletter here and check out the related reads below:
I Spent An Hour On My Side Hustle Every Day For A Month
Six Tips For Getting Your Side Hustle Off The Ground In 2019