In junior high school, you could catch me somewhere giving my desktop a virus from pirating music. And then you have Marsai Martin, who is pitching whole films to Will Packer and Kenya Barris at only 10 years old.
---
We've gotten the opportunity to watch the now 14-year-old star grow up on the hit ABC show, Black-ish and now she's breaking out on her own as the youngest executive producer in Hollywood history. Her latest project Little was inspired by the classic Tom Hank's film Big and will feature some of the biggest names in Hollywood. Marsai pitched the idea nearly four years ago with maturity and confidence that left the executive producers stunned. Martin told The Root: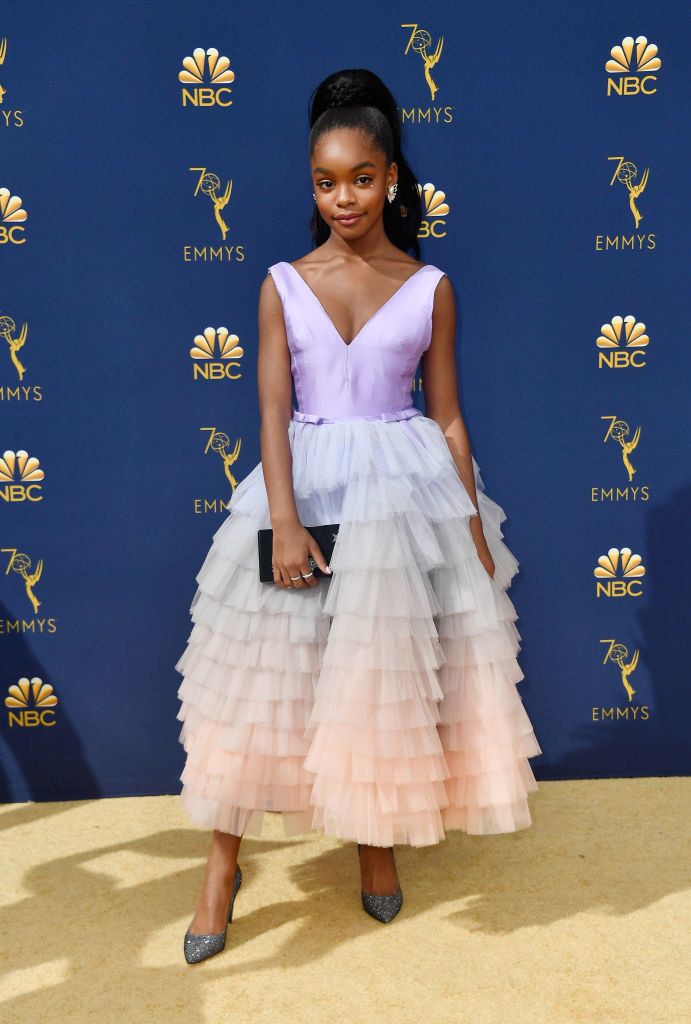 Getty Images
"After the Season 1 finale of Black-ish, we told Kenya Barris about it, and he called Will [Packer] and said: 'Yo, you know the girl who plays Diane on Black-ish? She has this dope idea!'"
Not only did she wow the likes of Packer, who produced our favorite blockbusters Girls Trip and Ride Along, but its creation provided roles to some of the industry's most talented and notable Black women, Issa Rae and Regina Hall. Talk about drippin' Black girl magic!
The comedy entails a story of a powerful businesswoman, Jordan Sanders, played by Regina Hall who also executive produced the film. Jordan Sanders, though good at what she does, treats people in a harsh manner and is transformed into 13-year-old kid by a child hoping to teach her a lesson. The only one that has knowledge of this is her assistant, who is hilariously depicted by Issa Rae. With undeniable talent and some stars slaying natural hairstyles on the big screen, it seems as though it is going to be impossible to leave the theaters without your chest swelling with pride.
Courtesy Universal Pictures
This has all been made possible because of a girl with a vision in an environment that embraced her ideas and encouraged her confidence. Marsai has learned a lesson that many of us are still trying to believe in: Dreams do come true. Marsai shares:

"It doesn't matter if you are four or 84, there's no limit to what you can do...And if you prove that you can do it, you don't have to wait... A 13-year-old created this film and it turned out to be a wonderful, loving and fulfilling film."
Marsai, Issa Rae, and Regina Hall will be doing much more than starring in an excellent film, they will be providing representation for younger Black girls trying to find their place in a world where they often will be the only ones in the room as they rank higher. It is so important that these spaces are created and that we not only have a seat, but can also ensure these tables are assembled with Black women in mind.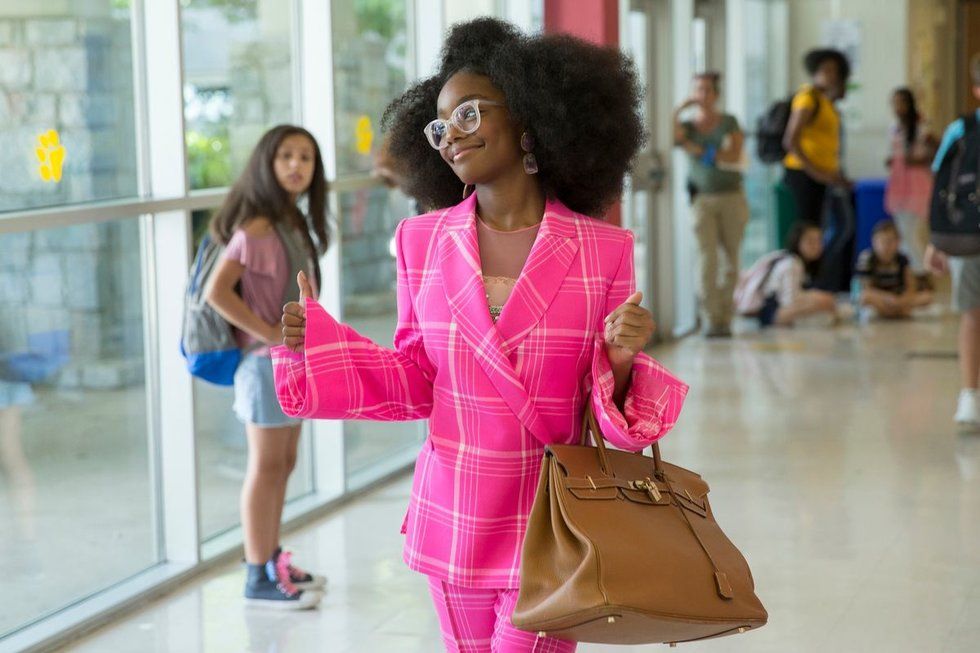 Courtesy Universal Pictures
As for inspiration, what more could you ask for? As we tweak our vision boards, it is also important to have the courage to align yourself with people with the means to support them. What are you waiting for?

Little premieres in theaters April 12, 2019. Check out the trailer below!
Little - Official Trailer (HD)youtu.be