If you have ever tuned into an episode of HBO's standout Insecure, you have probably fallen in love with Issa Rae and her best friend Molly. Molly truly embodies the every woman. She's struggled finding a man, finding balance in the workplace, and still managing to find time for drinks with friends.
---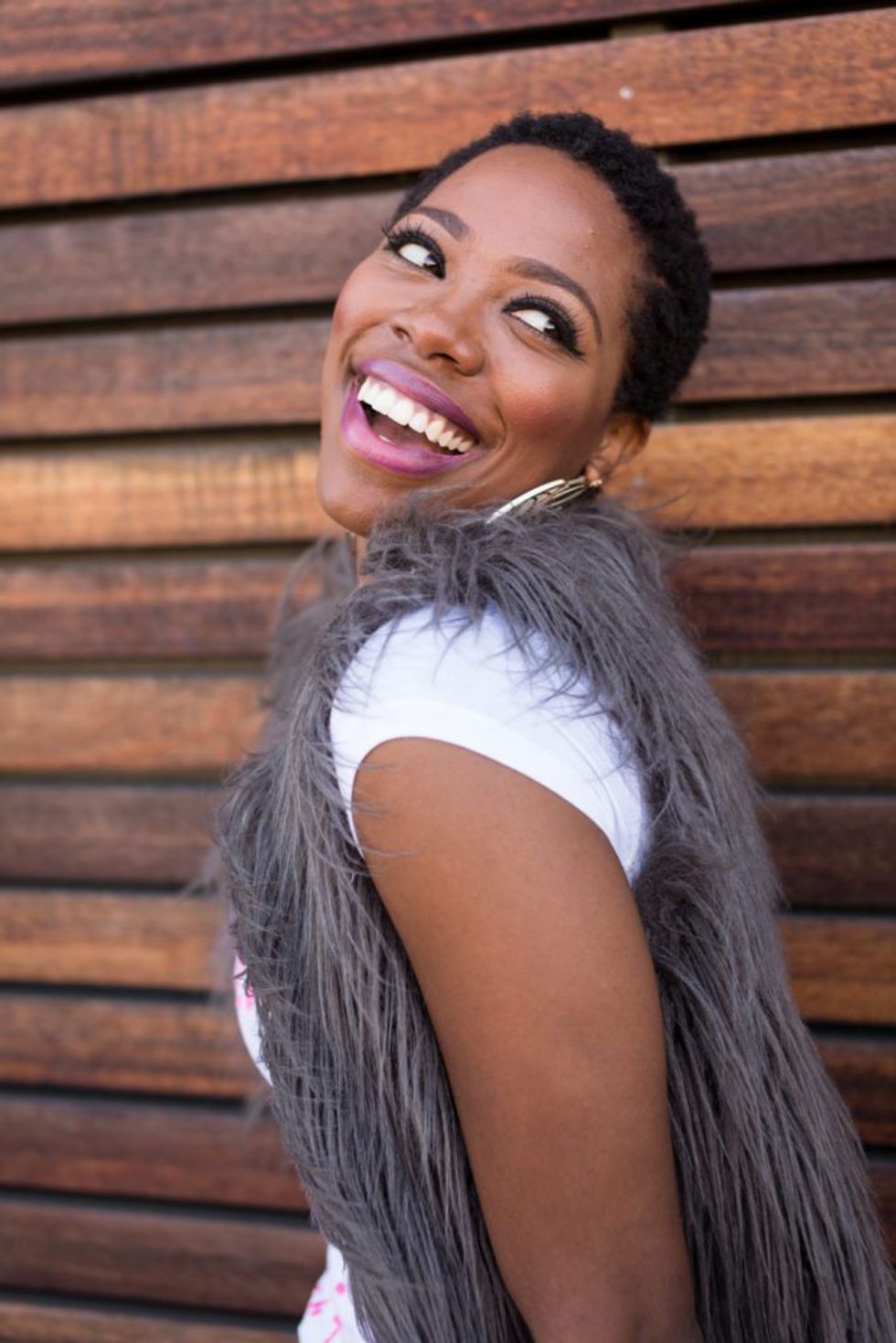 source: directedbydamour.com Yvonne Orji
Molly, whose real name is Yvonne Orji, is a Nigerian-American who attended George Washington University. She grew up with the dream of being a medical doctor until she realized that she couldn't bare the sight or smell of blood. She also flunked organic chemistry (how can you be a doctor and flunk your science courses right?).
Not wanting to disappoint her parents, she compromised by obtaining her Master's in Public Health. During that time, she entered into the Miss Nigeria in America Pageant and when she realized she didn't have a talent, she prayed and God told her to "do comedy". It was her first step in the right direction as far as accomplishing her purpose in life.
Recently, our favorite TV girlfriend appeared on The Breakfast Club and shocked us all when she revealed that she is nothing like the character she plays on television. She also dropped gems the entire interview, took us to church and had us all feeling like we too could reclaim our power!
Here are 6 things we learned from Yvonne Orji during her TBC interview that will restore your faith in your life's purpose: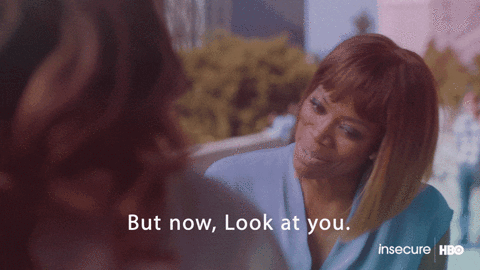 When God Says "Move", You Move
When asked how she got started in comedy, the Insecure co-star simply stated that one day she heard God say to pursue comedy so she did it. How often have you heard God tell you to do something or put something in your heart to do and you don't do it because of the risks that "might lie ahead". When God says move, you move, just like that (yes I just remixed Jesus with Ludacris, don't judge me).
[Tweet "When God says "Move", you move. Just like that. "]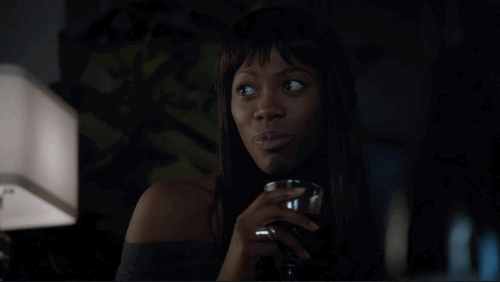 Own Who You Are, No Matter Who Tries To Judge You
Yvonne, despite her character Molly's sex life, is a 32-year-old virgin. Charlamagne jokingly told her that she played her character a little too well to be a virgin but Yvonne persisted that this was in fact her truth.
"Personally, I had plans to have sex when I turned 18.  I was dating [a guy] and I had it figured out. But, I got to college at 17 in D.C and then I got saved."
In a world where women especially are practically forced to compete with the next beautiful woman on social media, at school, the mall or even at work, Yvonne wears her 32-year-old virginity proudly despite judgement from both her male and female friends. She even has her own line of tees that bare the slogan, "Keepin' It Locked Til I Get That Rock."
Social media does a great job at making us feel as if we have to hide who we truly are but when you willingly lie to others about who you are, you're devaluing your own self worth. Live and own your truth unapologetically and shine bright like the diamond you are.
[Tweet "Live and own your truth unapologetically and shine bright like the diamond you are."]
You Don't Finish In Second Place, You Win
Yvonne recently got an African tattoo tatted on her arm. In her native language, the tattoo translates in English as "We don't finish in second place, we win". We as women often struggle with accepting our victories and, in turn, settle with just simply finishing. Yvonne reminds us all we don't play to finish, we play to win.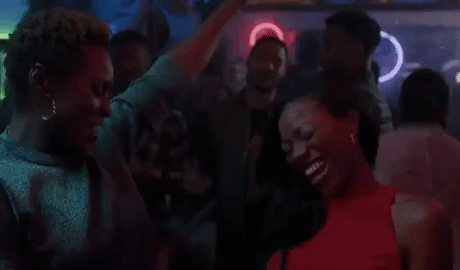 Your Parents Don't Always Know Best
Yvonne recounted when she had to tell her parents that she no longer wanted to go to med school and feared they would not support her. She recounts:
"I was supposed to go to med school. I have a masters in public health because I delayed telling my parents that I wasn't going to go to med school. After I got my Master's, I worked in Liberia and then finally I was like, 'Uh, okay so, do you realize that you should not chicken out and tell them what they want you to do is not what you want to do?' Like, how many degrees can you get before you tell your parents that you're not going to med school?"
Growing up, she was surrounded by a supportive tribe and to veer from the path that had been laid for her was unconventional. She admitted she watched very little television growing up so the idea of her being an actor was unconventional but she knew that it was her heart's purpose and despite her parents' opinion she pursued and in 7 years (1 year less than if she would've gone to med school), she scored her big break.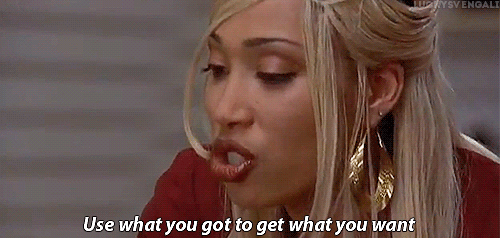 Use What's In Your Hands
Ivonne vividly recalls a time where God asked her one of many rhetorical questions: "What's in your hands?" To which she replied, "If I knew, I wouldn't be crying right now," she recalls laughingly. That night she went to sleep and recounted waking up and seeing the scripture in Psalms 31:15 that read "My times are in your hands." She told God she would give him one more chance to fulfill the promises He had for her and instantly she began to "write her way out". Her next move proved to be her best move.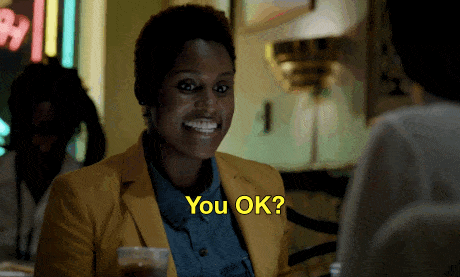 Sometimes People Will Help You Just Because You're Favored
Ever heard the phrase "favor ain't fair"? Yvonne knows that firsthand as she admits that she has openly asked people for help in her career along the way simply because she knows she had God's favor. In spite of how hard you work (or don't work), there are some things that naturally just come to you because of your unmerited favor. Don't shy away from open doors, walk through them, you deserve it.
[Tweet "Don't shy away from open doors, walk through them, you deserve it."]
Want to learn more about Yvonne Orji's journey? Catch the full interview below:
You can also check her out on the hit show Insecure on HBO.