---
This year has proven that even breaks from make-up aren't a cure for all skin concerns. Quarantine has brought about a new pesky trend, called maskne, acne around the face due to mask-wearing for hours daily. There is a myriad of things to consider as to how your maskne might be present - your quarantine diet, stress, and skincare routine. But what you should think about most is the amount of time you're wearing a mask, and if that material of the mask is causing you breakouts.
A month after social distancing restrictions were put in place, I was ready to work out in the park again and I decided to get four miles in on the track near my home daily. While it felt great to get outside and have the sun hit my face, my skin repeatedly broke out due to wearing a mask as I'd often find myself passing runners, families, etc during my workout.
I tried so many things to eliminate the acne, switching up my cleanser, diet, detox, and nothing worked as well as my latest toy - a steamer.
Why I decided to purchase the steamer: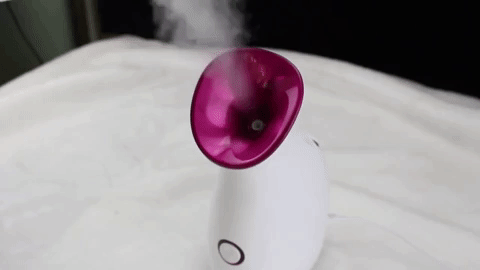 Prior to COVID-19, I swam and went to the sauna weekly and my skin never looked better. My weekly sauna trips opened my pores and my skin had the perfect glow, even in the coldest days of winter. With the gyms closing, I wanted to get creative and have a similar steaming experience that was safe (I tried putting my head into a pot on the stove, it's doable but a struggle - get the steamer, sis) and affordable. There are many sites that sell steamers, here's the one I purchased.
What to do before you steam?
Remove all the makeup/moisturizer off of your face, and as simple as it sounds, enjoy the experience. When I steam, I attempt to recreate the same experience as the sauna. I even purchased a bath head wrap and towel to make me feel like I'm somewhere else.
How long do I steam for?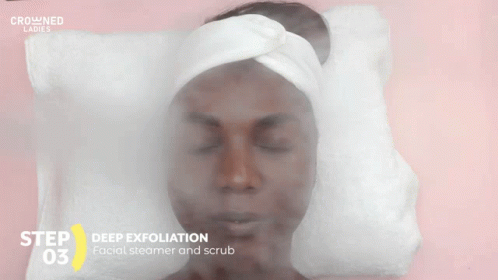 The instructions stated that I should steam for 10 minutes, so I took the steamer into my room and set a timer. I tried standing in my bathroom for ten minutes and it made the process less enjoyable. Being able to relax on my bed made me feel excited about the experience, and enjoy myself.
How does my skin feel after?
While I didn't initially see the difference, two days later, a pimple I had that was extremely painful disappeared, and the scar was much lighter when it left in comparison to the acne scars that have been left on my face following a pimple. Additionally, I slept better following the steam, and the skin on my face and neck appeared clearer the next day.
Featured image by Shutterstock