In xoNecole's Finding Balance, we profile boss women making boss moves in the world and in their respective industries. We talk to them about their business, their life, and most of all, what they do to find balance in their busy lives.
Login, class is now in session with Professor Patrisse Cullors, co-founder of the Black Lives Matter Global Network and Founder of Dignity and Power Now.
---
Patrisse, an activist, artist, and organizer is taking her experience in leading an international social movement for justness, to the collegiate level, as an adjunct professor at Prescott College in Arizona. As part of the college's Social Justice & Community Organizing Masters program, Patrisse is advancing her BOSS status by teaching how art intersects with fairness in justice advocacy. Her online course educates adult students on the complexities within these topics. For Patrisse, this work is needed. "One of the big things in our movement is the lack of understanding of creativity and culture and the role it plays in shifting societies," she explained. "I think the biggest issue I have with the art world is how disconnected they can be towards what is happening in the everyday world, so this class is a merger of the two."
In 2013, Patrisse, Alicia Garza, and Opal Tometi, created Black Lives Matter. The movement is an example of women rising up for their community in the name of injustice. Within this divisive political climate, Professor Cullors is striving to stay centered as a shot caller who leads from the top with compassion.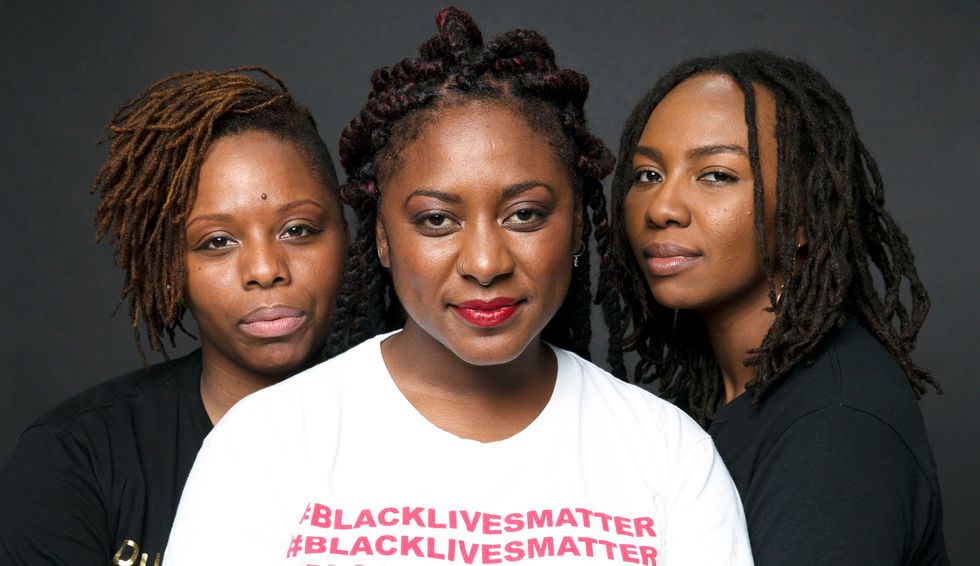 Patrisse, Alicia Garza, and Opal Tometi - the Black Lives Matter co-foundersBen Baker/Redux
Juggling a new role in academia, recently penning the New York Times Bestseller "When They Call You a Terrorist: A Black Lives Matter Memoir," and appearing on BET's Rest in Power: The Trayvon Martin Story, Patrisse shares that finding balance while wearing many impactful hats requires implicit self-care. "I'm just in this space where I'm re-engaging how I take care of myself as a priority because I have a family. I have a child," she said. "I also just want to spend time with my friends and this becomes really critical."
In this installment of xoNecole's Finding Balance, we spoke with Patrisse on how she finds balance as a college professor who still works to let the world know that 'Black Lives Matter.'
You're an artist, organizer, activist, and now a college professor. How did this collaboration to teach a digital course come to fruition?
I was invited into the program to teach about organizing in the art world and Prescott College in Arizona has a social justice program. They asked me if I wanted to be a part of their online program. I was very honored to join. It's a program of mostly all women professors, which I thought was amazing.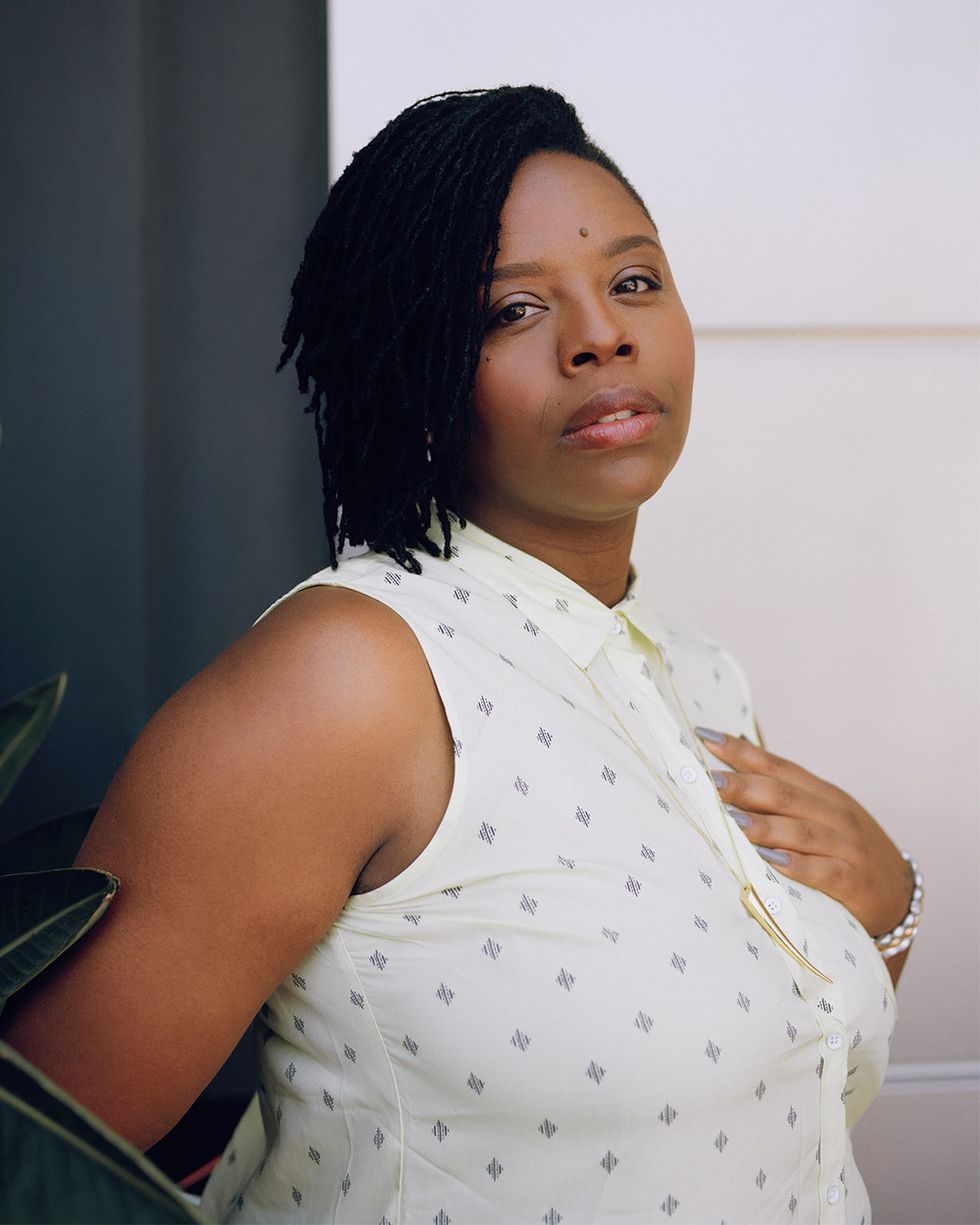 RYAN PFLUGER/ESQUIRE
What do you enjoy most about teaching? 
I'm teaching about what I love, which is organizing and art, and I want it to be felt by the students. It's my first time teaching an online course so I guess I feel like, is it going to be as impactful and [are] they going to feel as moved? It's a masters program. No one is forcing them to be here and so in that sense I'm really excited!
How do you stay grounded with all that you're juggling? 
One of the ways I'm newly learning is how to build better boundaries with myself and with my colleagues –setting the parameters around what is acceptable and what is not acceptable.
I'm a very loving and caring person. When I work with people, I really consider them family and I think doing a better job at holding what is for me and what is for other people [is crucial]. I think sometimes that blends and that can be really messy.
"One of the ways I'm newly learning is how to build better boundaries with myself and with my colleagues –setting the parameters around what is acceptable and what is not acceptable."
How does a peaceful day begin for you? 
I wake up every morning and I try not to get on my phone as a first thing! I make sure that I eat breakfast. I pray in the morning. I hang out with my child before he goes to school.
I really try to start my day by what I need to do for myself and spend time with my child. I just reestablished a workout regimen as part of my everyday, whether it's walking or going to the gym. Just really trying to be in my body.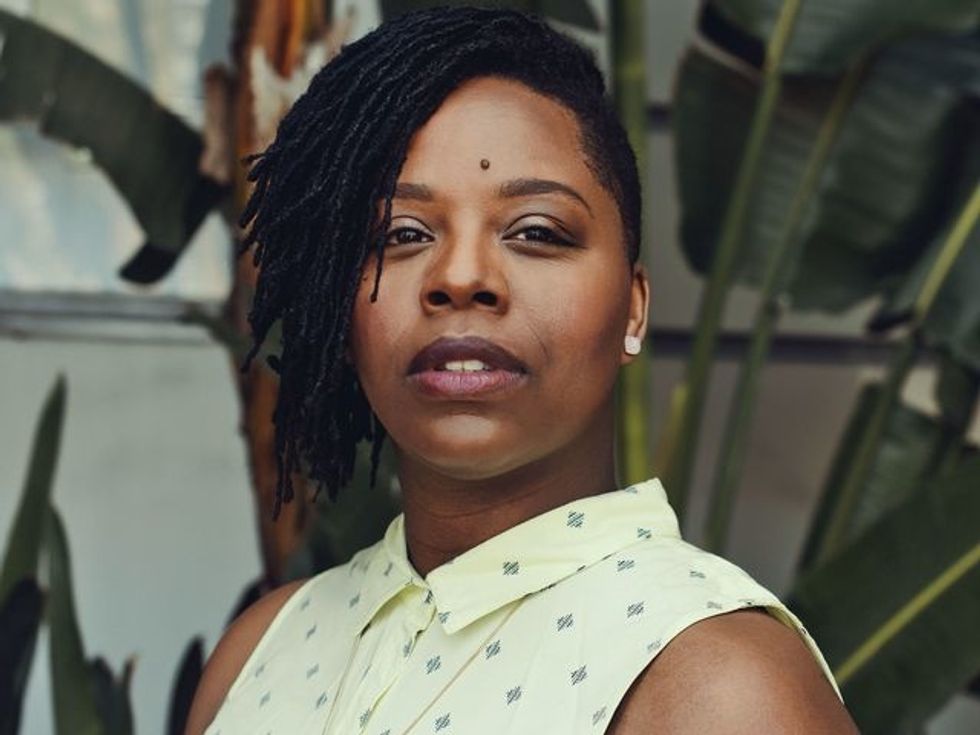 RYAN PFLUGER/ESQUIRE
How do you find balance with:
Friends?
This is critical and I'm not at the best in this area. I think as I've grown in my own leadership and my own visibility. I'm realizing that not everybody's intentions are good when they are trying to be in a relationship to you. This becomes really hard and really difficult and discernment becomes key for me.
Work?
Discerning when I'm working with someone on a project, I don't need them to be my family. They are working on a project and they can work on the project that they are here for. I have my family and I have my community. Those are the relationships that I really need to be cultivating.
How do you break through with moments of uncertainty or feeling stuck, how do you handle it?
It depends. Sometimes, I try to control the situation. Lately, I've been saying the serenity prayer. That prayer is such an important prayer because we can't fix everything. We literally can't.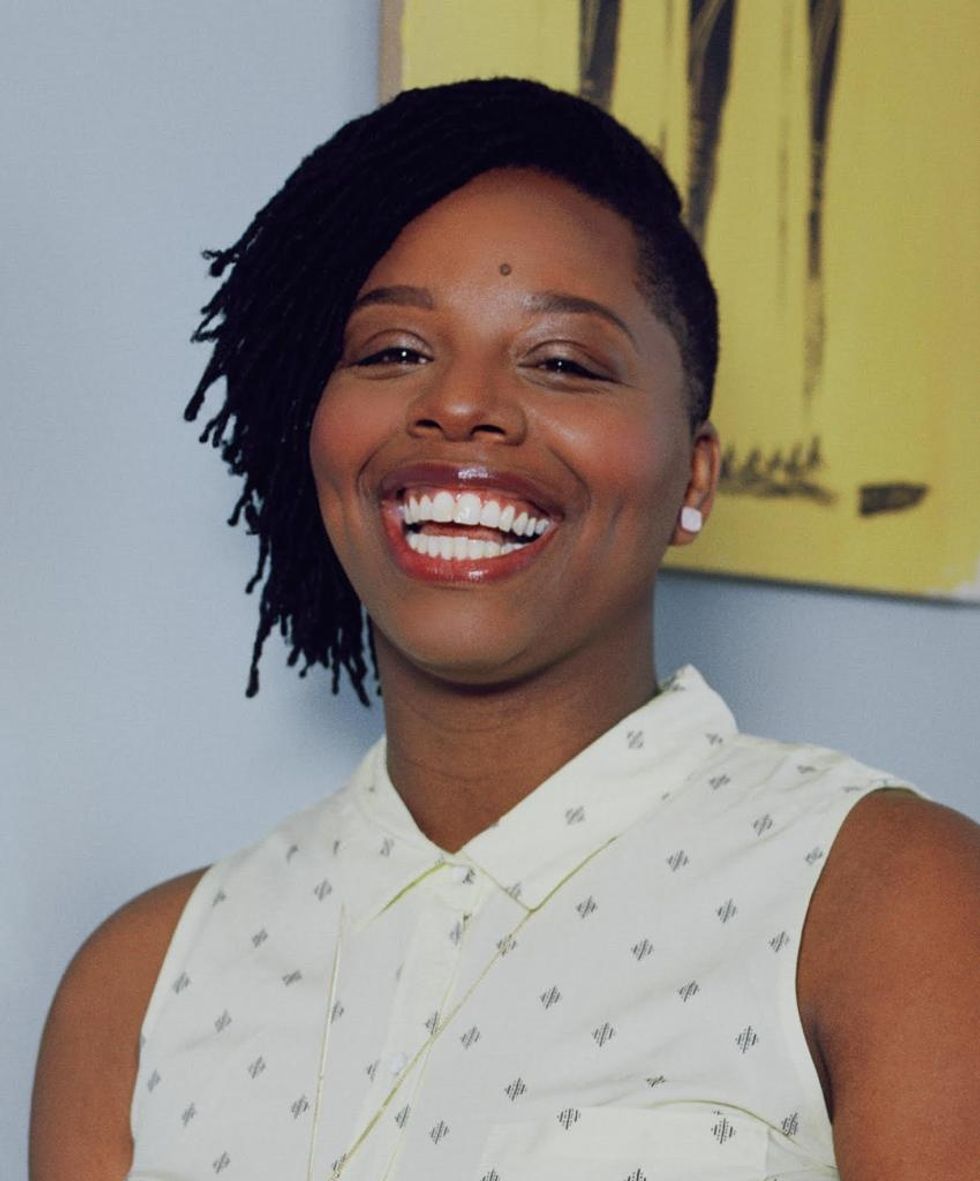 RYAN PFLUGER/ESQUIRE
And honestly, what does success mean to you? 
I think it's meant different things in different moments. I don't see success primarily as a work goal. I've been incredibly successful on paper with what I've done and with the accolades I've received. But accolades don't equal healthy relationships.
The healthier the relationships, whether it's my family or my friends or my community-that's really important. At the end of the day, I'm not going to die with a bunch of trophies at my funeral. It's going to be about the people who love me and who I care for.
Press forward Professor Cullors! Press forward and teach us!
*This interview has been edited and condensed for clarity. Featured image by RYAN PFLUGER/ESQUIRE
Follow Patrisse she fights for freedom at on Instagram and Twitter @osopepatrisee. Learn more about her about new courses at Prescott College. Use the hashtag #blacklivesmatter to follow the movement.