---
Condola Rashad.
A phenom, well on her way to surpassing her own accolades. An artistic powerhouse wearing many hats.
I personally met the magic of Condola after watching her portrayal of Shelbyin Lifetime's adaptation of my all-time favorite movie, Steel Magnolias. I remember being so excited, that when the cast was announced, I researched everyone—primarily her, and Adepero Oduye, being that they were the two cast members considered "newcomers" to the culture.
Little did I know, Condola wasn't a newcomer at all—sis isn't new to any of this.
The Broadway culture knows her from her performances in Stick Fly, A Doll's House, and Romeo & Juliet, and TV audiences knows her as Kate Stacker on Showtime's Billions. But now, Rashad is redefining her craft and reintroducing herself as Dola, her visual storytelling, artistic alter-ego firing her music into the universe, and debuting her very personal EP, appropriately titled, Space Daughter.
Because we live in a world where seeing a full body of work isn't something we are privy to (unless Beyonce drops it), oftentimes, between the music, the creativity, and full conceptualized storytelling, at some point, these very bodies of work remove themselves from a category of EP, and crosses over into sufficient art.

And Dola is no different. She has, in fact, brilliantly figured out her lane by welcoming us to join her process of coming into herself. "I'm so grateful that I've had the impeccable fortune of having been a part of so many incredible productions and projects," she tells us. "But I'd definitely have to say finally revealing the musician that I've always been, through the journey of the Space Daughter EP, is at the top."
And ladies, this is a huge statement being as she has previously been nominated for four Tony Awards, and she's acted alongside the likes of giants such as Alfre Woodard, Queen Latifah, and oh yeah, her mother, Phylicia Rashad. "Music was and has always been my first artistic expression. It has always been the leading force behind me. It's just most people didn't know until I released Space Daughter earlier this year, which was exciting for me because I love to surprise people! I was in an indie rock band called Condola & the Stoop Kids for a few years; some of the best years of my life!" She continued, "But right around the time when I was in the Broadway production of Romeo and Juliet, we were recording our album simultaneously. I made the decision after we released that album that I needed to focus on one part of my path for a few years, so I focused on acting for about five years, and then when the timing felt right I went back into the studio in 2018 to start recording Space Daughter, my playful ode to the Divine Feminine."
Space Daughter features five vivid tracks: "Blue", "Give Up the Gold", "Running in Place", "What I Said", and "Too Fire".

Intrigued, I share with her that my favorite song on the EP is "Running in Place" due to its message and upbeat, fierce nature. She agrees and tells me that it's one of her favorite as well. We go on and continue to chat about the project. "After I created the five tracks with my team, I knew immediately that it was meant to be a visual EP. First and foremost, I'm a storyteller, so when I heard the songs together, I automatically saw how the visuals were meant to unfold.
"2019 was one of the biggest years of manifestation of my life. I gathered my soul tribe together and produced the visuals alongside a production company called The Colors You Like. We shot five videos in five days. It was one of the most challenging experiences to date, but I learned so much during that time. One of those things being how much I love producing and directing. I can't wait to produce more."
Enamored by her calm exuberance and regality in her responses, I ask her "what's next?"
She smiles, "Well if I told you, then how would I be able to surprise you?"
Spoken like a true Sagittarius.
Below are a few of my favorite stills from Space Daughter EP: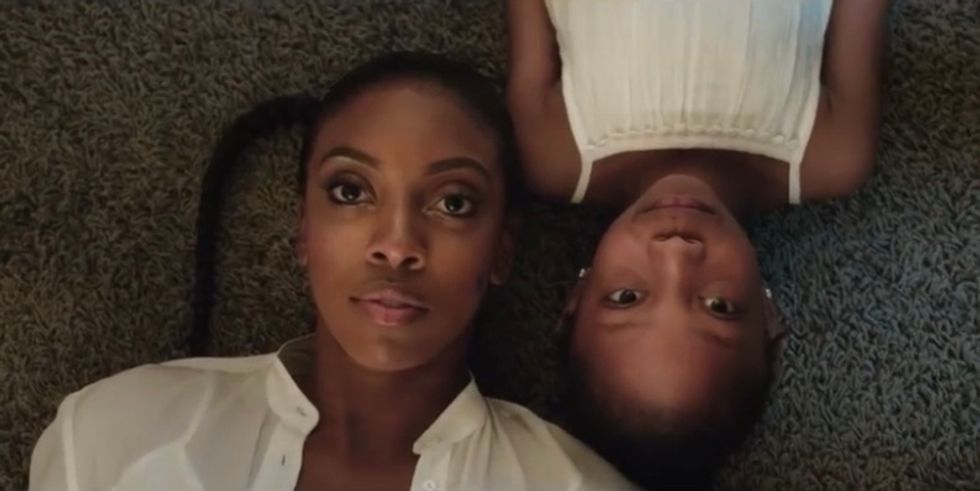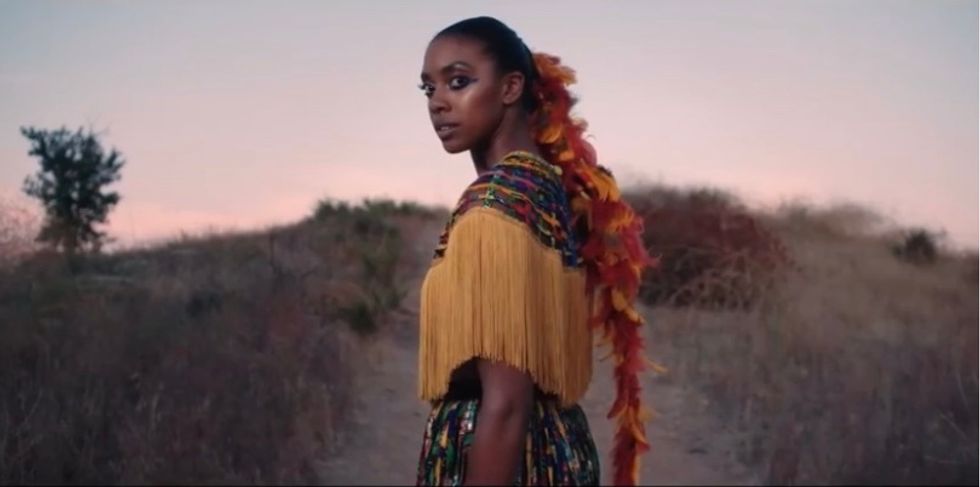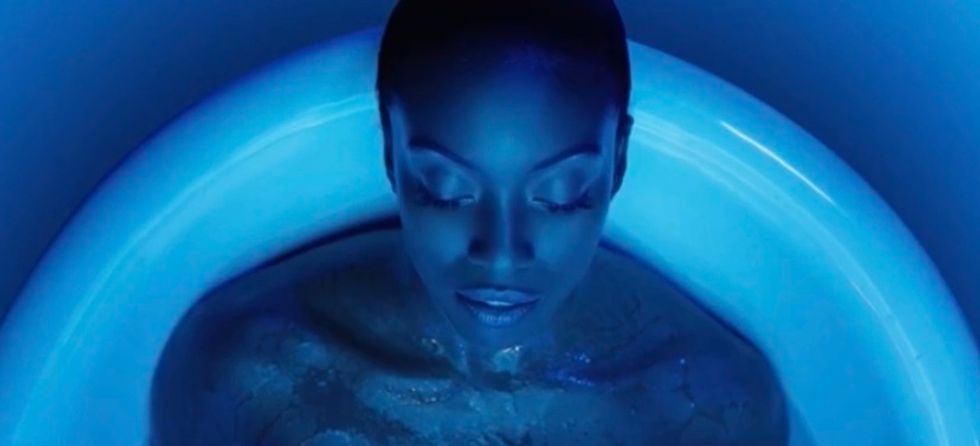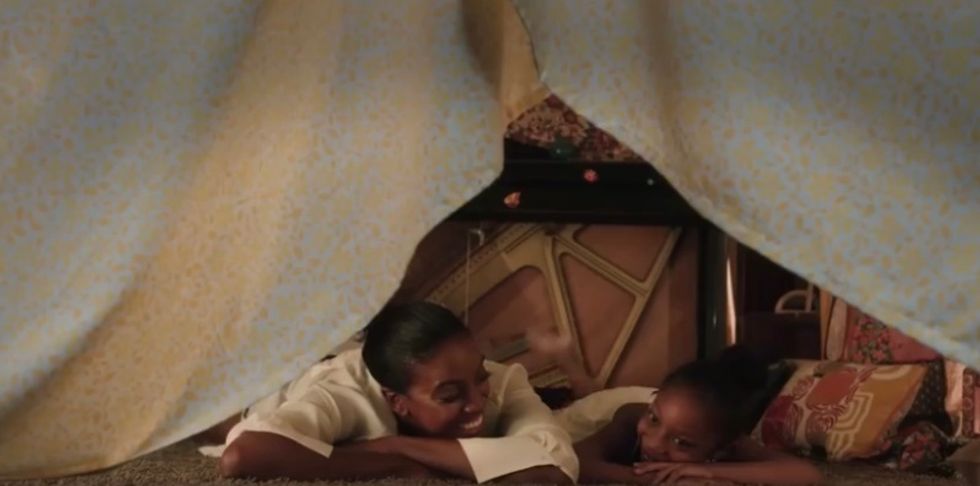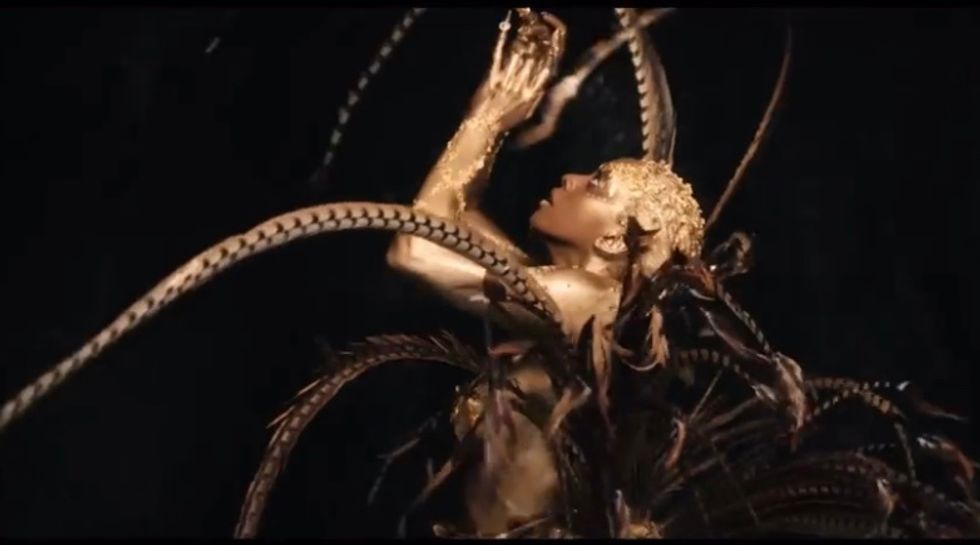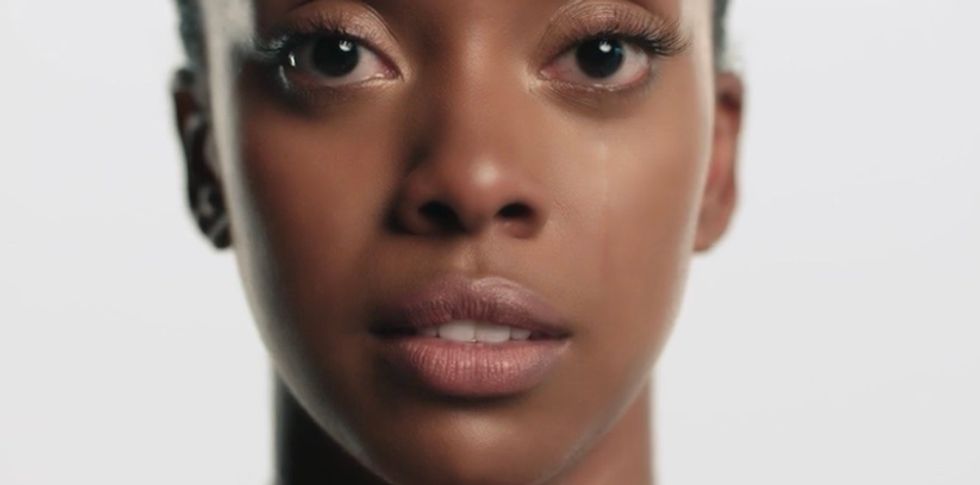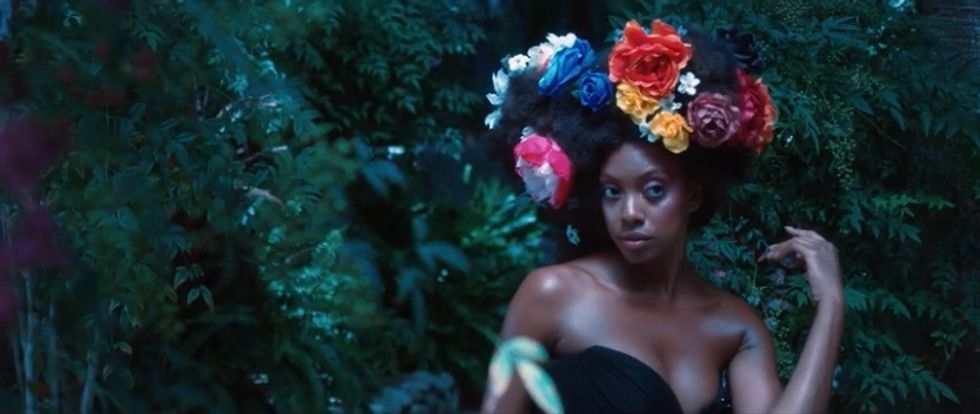 Space Daughter EP is available on all streaming platforms. Follow Dola on Instagram @dolabunny to keep up with her upcoming projects.
Feature and still images courtesy of Dola/WGM/YouTube