---
Cassandra Hunter is a 26-year-old half black/half Thai Brooklyn-based creative whose strength is storytelling. I fell in like with the budding and beautiful talent when she was recently chosen as one of Refinery29's 19 Most Eligible Bachelorettes in NYC and said her ideal guy would be a "smooth-talking nerd" and uses writing to explore her own humanity. Dope.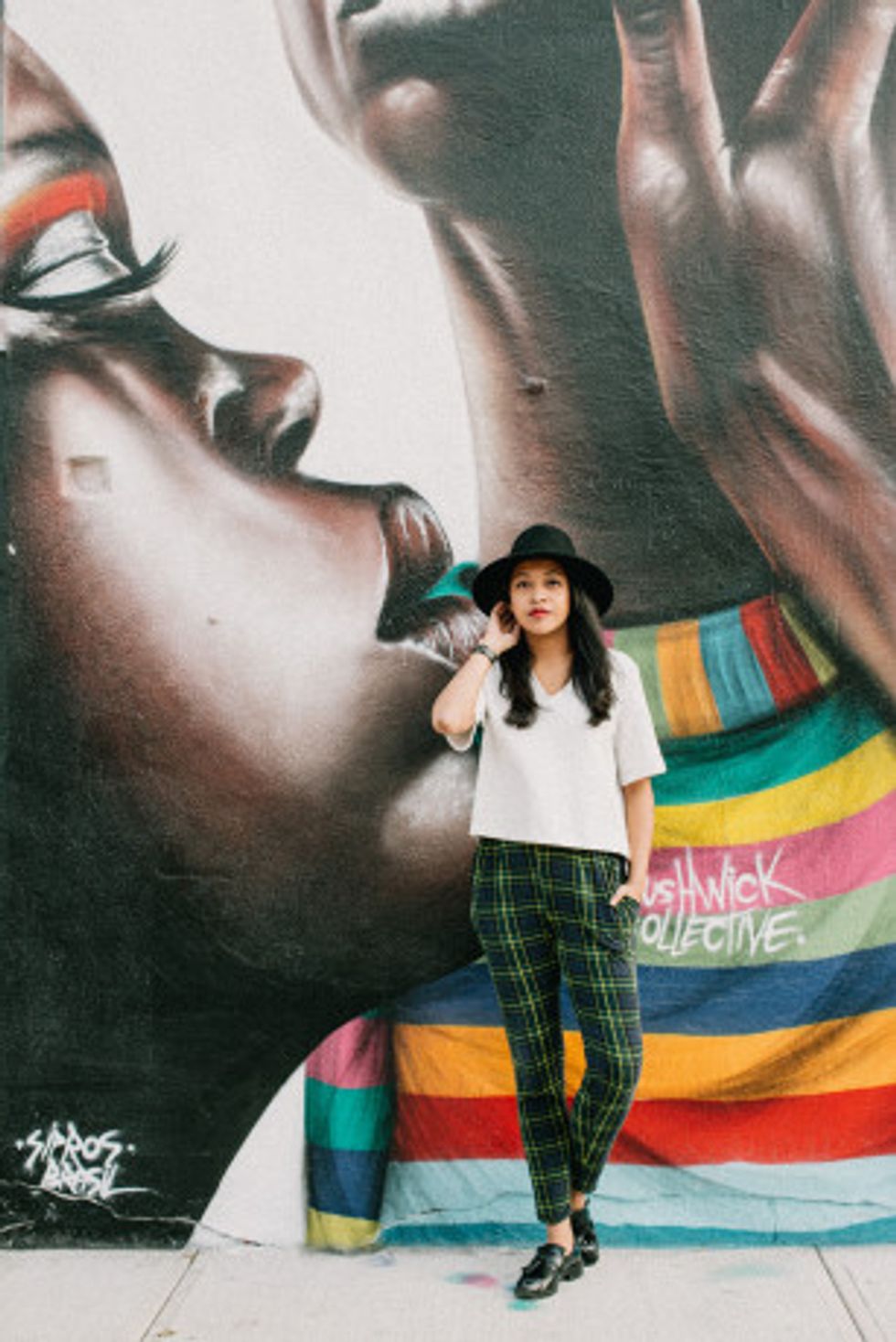 As a child, she discovered her loves for acting and writing, and has been dedicated to the pursuit of those crafts. But recently, she has fallen for a different form of media behind the camera as a producer and director. In short--she's a woman of all trades. As for her life ambitions? Dropping knowledge to men and women on the importance of female empowerment for the advancement of gender equality. That's right, she's dope.
I was able to have a quickie with the young queen about her views on sexual liberation and identity. Here are some things she had to say:
xoNecole: What is great sex to you?
Cassandra: Consensual, judgment-free, fun, and with someone that respects you.
xoNecole: I feel sexiest when…
Cassandra: I've showered and brushed my teeth. I know, I know...super sexy answer.
xoNecole: When was the moment that you became sexually liberated?
Cassandra: I don't think there is one specific moment, but rather years of experiencing things that helped me identify what I like and don't like. It wasn't until recently when I took sex out of the equation for a while that I felt liberated. Before, I would find myself in these situations with guys who were just awful jerks: casual racists, watered-down misogynists...that really broke me down, so I took a step back to get a clearer view on things that have made me feel true to myself and my own desires, and I eliminated behaviors that left me feeling hollow. I guess I took the hype out of sex that our society shoves down our throats and learned for myself what I wanted and that it's okay if I don't always have it. It's been a lot of "unlearning" the archaic views on what men and women should be like and allowing myself the freedom to think and feel about things without worrying about slut-shamers.
I don't buy into the double standards where men are encouraged and applauded for having an adventurous sex life while women are chastised for it.
xoNecole: Who are some women that have inspired your sexual liberation and what are some words you would use to describe their embodiment of that?
Cassandra: You're going to laugh because they're so different (laughs). Firstly, it's Tina Fey. Bossypants was like a golden handbook that I read at such a pivotal time. She made me aware of this other type of sexually liberated woman, and that's the woman who's not having a ton of sex and is happy with that. She's selective and doesn't make a fuss about not having it as often as she thinks everyone else is. And then there's of course the wonderful array of female rappers from the early 90s, such as Salt-N-Pepa, Missy Elliott, Lil' Kim, who flipped the script and made music about sex without infantilizing themselves. They talked about sex in this very proud and unapologetic way without feeling like it was written for male attention, but rather female empowerment.
xoNecole: What's your advice to women who want to be more in tune with their sexuality?
Cassandra: Listen to your gut. Be open, but never force yourself to do something just to please someone else. Don't hang out with close-minded people who will encourage you to sexually suppress yourself! They're the worst and they're probably having bad sex. Don't give into slut-shaming and don't box yourself into a category. Sexuality can be fluid so explore what appeals to you, and be safe!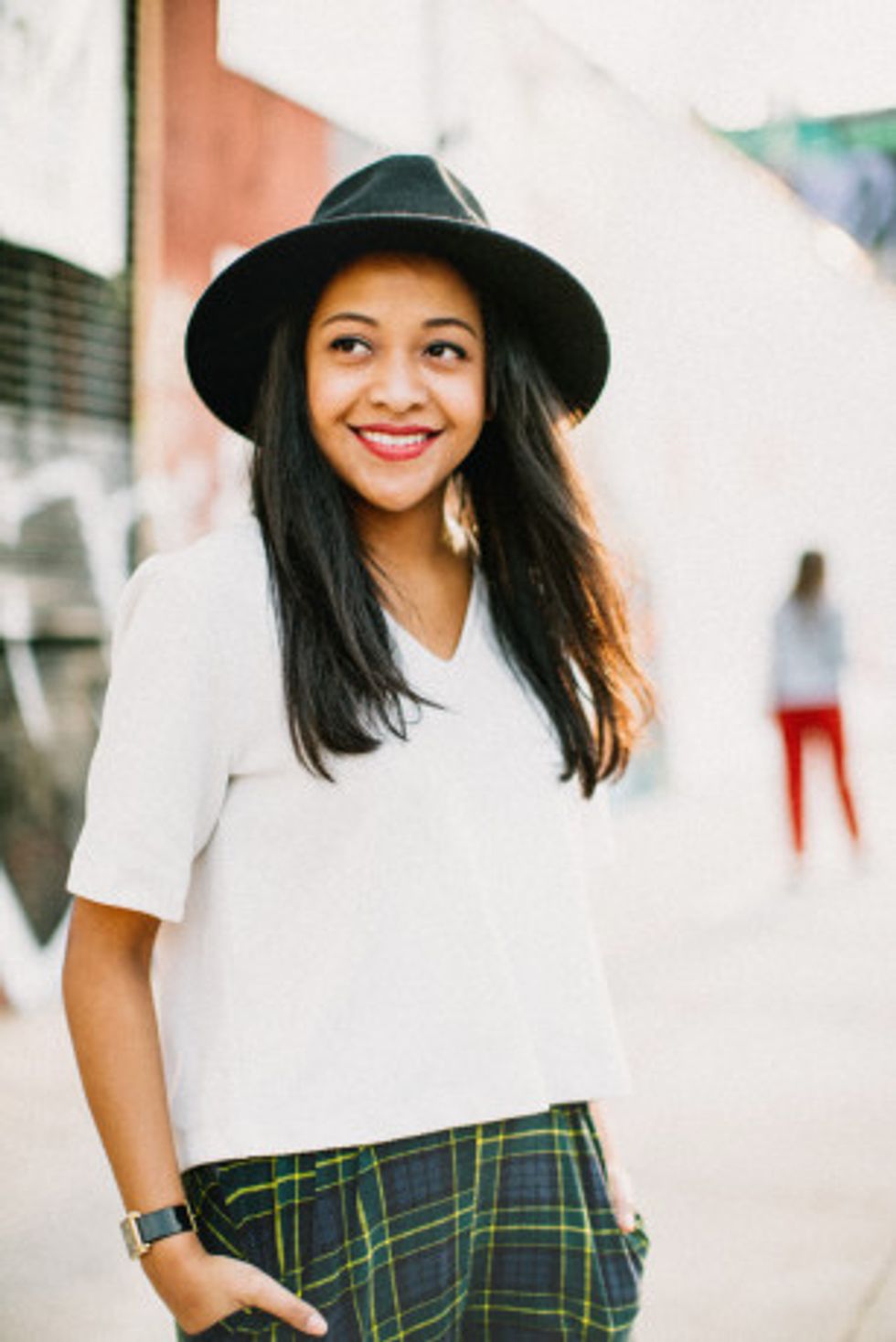 xoNecole: Biggest turn on?
Cassandra: Someone who listens and isn't just waiting to talk again. Someone funny, social, and confident without being cocky.
xoNecole: Turn off?
Cassandra: Catcalling and men who think they are entitled to attention simply because they want to speak to you. Also, long, dirty fingernails.
xoNecole: And what are you up to these days?
Cassandra: I'm an actor and writer, so I keep busy with whatever projects I can get my hands on. Up until now, my background has almost exclusively been fashion related, but I've written a series with my close friend, Richard Lietz, called "No Reason" set to release in Spring 2016. We're previewing the first episode then going the crowdfunding route to complete the rest of production. It's a dark comedy that has a lot to do with sexuality, gender roles, race, and status. I play one of the central characters who helps her closeted best friend by pretending to be his girlfriend. She's actually quite awful in the beginning, but throughout the series she has these moments of redemption as she finds her voice and claps back at others. We start filming in January!
Find Cassandra via her official site or follow her on Instagram @cassandramhunter.
Photography by: Haruka Sakaguchi