One scroll on Instagram or a bad hair day can make our self-confidence take a nosedive.
---
It happens more than we would like it to, but we all have moments when we don't feel like ourselves. Yes, we're the first ones to talk about self-love, but a lack of self-confidence can be just one of the fun (insert sarcasm here) things about being a woman. We all have our Monica moments where it's just one of them days and we just want to be all alone.
The key though, is to not stay down. Here are a few ideas to get your mojo back when your confidence is slipping.
Say Something…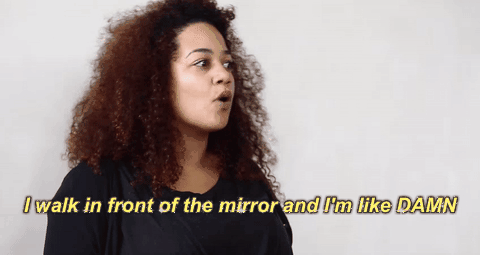 While it might seem like this method is a little overrated, they really do help. And they never get old. I've had times where I was really coming down on myself from my image to my career, but in those moments, we can be our worst critic or our number one cheerleader. The difference is what we say about ourselves. Who cares what anyone else thinks? When you speak out of your mouth that you're amazing, powerful, and a bad mama jama, you'll start to feel the shero within you rise once again. And the best part is that it might take a lot of energy in those moments where it's tempting to have a pity party, but those seemingly little words can make a major difference. You'll be milly rocking in the mirror again before you know it.
Retail Therapy
If you're as frugal as I am, this one might be a difficult one. But it's definitely worth it. I'm not saying you have to splurge on something major. It can be as small as a pair of shoes you've been eyeing or a jacket. Don't get me wrong, I don't think the foundation of our confidence should be the clothes we wear. BUT I'm also a strong believer that when we look our best, we feel good about ourselves, and can at times be even more productive. Besides, it can even be something like purchasing the LLC for your business; anything that will help you feel like you're the amazing woman that you truly are. Whatever you choose, just know that you deserve a good spoiling every once in a while.
Music Is The Move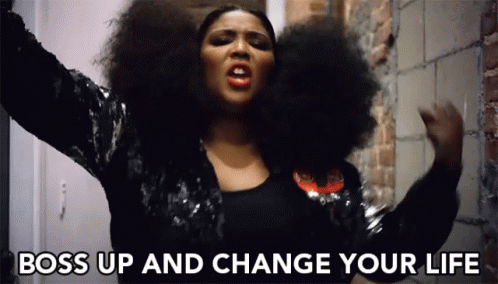 Okay, so… This might sound really crazy (or not), but it's no secret that music can determine our entire mood. I feel like we all have that one song from Rihanna to Cardi B to Kirk Franklin that helps boost how we feel about ourselves. Whatever song you have, blast it in the car while you sing along or belt it out in the shower and get ready to conquer whatever funk you might be in at the time. We all know that music can create memories, good or bad ones. Something about it has the power to uplift us in a unique way. So use it to your advantage and make new memories with songs that help you get back to feeling the superwoman you really are.
Pamper Yourself
Have you ever noticed what a day at the spa can do for your inner and outer self? Wonders, sis… wonders. Again, you don't have to break the bank. I'm basically the president of all things balling on a budget. From a manicure less than $30 to a pedicure or even a staycation at home for the free-free with your favorite meal, there are certainly ways to pamper yourself to help you get back your mojo. If you still need more suggestions, consider taking a nice, warm bath, or just asking our significant other to rub your feet. Sometimes it's the little things that make a huge difference. Ultimately, you're important enough to take time and not only woosah but also get pampered to help level up your confidence.
Show Off Your Pearly Whites
I always remember reading that it takes 43 muscles to frown and 17 muscles to smile. Still, when we want to be in our own mood and just have a moment, it might seem like spreading our mouth into a smile will take all of our energy; especially if we're forced to interact with the wrong person at the wrong time. Still, it's turning that frown upside down that will help us get our mojo back. Even when we don't feel like it, it can at least put us in a better mood when we're intentional about being happy and getting our confidence on track.
Think Happy Thoughts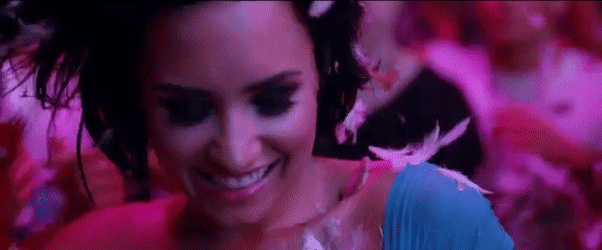 This one might not be as tangible, but it's arguably the most powerful. Most of the time (if not all), our insecurity starts within our minds. When you find yourself comparing yourself to someone else or trying to convince yourself that you're not good enough to live the life of your dreams, shut down those thoughts with positive ones. It's been said that you can't fight fire with fire, so the solution might be to say an affirmation out loud or listen to something positive (Sarah Jakes Roberts is always a win for me) that will help you get your bounce back. You can also try reading an inspiring book, or like the point above, listen to music that will encourage you to tap into your best self. 'Cause you're the bomb, sis.
Featured image via GIFs
Want more stories like this? Sign up for our newsletter here and check out the related reads below:
10 Things That Truly Confident People Do
How To Tap Into Your Inner Confidence As An Introvert
Say These Self-Affirmations To Start Your Day On The Right Note
Karrueche Tran Shares How She Turned Self-Doubt Into Confidence