What do you get when you bring together an outspoken actor/R&B singer, and an equally hilarious reverend for a show about sex, love and relationships? Some dirty talk that will even have Jesus on the edge of his throne sipping on some holy water! #FixUsJesus
---
R&B artist, Tyrese Gibson, and hip-hop legend, Rev Run, are making their way to the small screen with their new talk show series It's Not You, It's Men (I know that's right! Tuh).
The show, which will air on OWN on Jan. 23, promises to be full of laughs, thrills and probably some inappropriate conversations that will have you clutching your pearls from your living room (unless you're on that Foxy Brown "ill na na" wave).
Plus, you know whenever Auntie Oprah puts her stamp of approval on something, it's going to be big! The media mogul gave us a sneak peak of the new series from the "odd couple" duo, who released their bestselling relationship book "Man-ology" back in 2013.
Let's just say we are ready to tune in to their views on modern love, monogamy, dating, and of course SEX! Here's a few reasons why it's okay to turn your Saturday Netflix and Chill session into a sex-education course for two.
Tyrese has no chill, and will keep things heated.
If you follow Tyrese on Twitter, then you already know that he has no filter. It's not uncommon for his followers to give him a strong side-eye after his controversial commentary hits the Twittersphere.
His strong ideas on life and love will most certainly make for great discussions in the studio, and at home for viewers. In truth, Tyrese's status as a single father who is still involved in the dating game, versus a married Rev Run whose marriage mantras extend further than the size of his large family, will result in some very entertaining conversation.
But here's the kicker: Tyrese has already had a head start in riling up potential viewers with his rhetoric, and the show hasn't even aired yet. When asked in an interview with The Hollywood Reporter what's one mistake that women make too early in the relationship, he said:
"They talk too much..."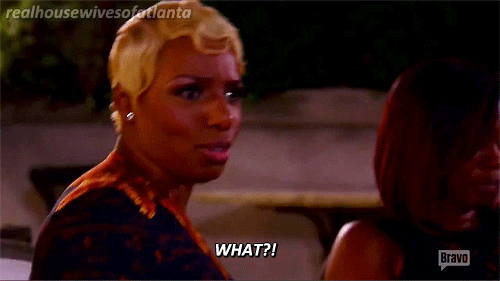 "It's simple: ladies I love you to death, but shut up! Stop telling all your business to random guys that you meet. You don't know what's gonna happen in this particular relationship: he might be sexy, tall, charming, charismatic. But all of the drama--dysfunction from your childhood, all of the abusive relationships, being cheated on and lied to, going into details about what didn't work in relationships in the past--becomes too much information....You're trying to emotionally hook him in, and all he wants to do is have sex with you, if that's the case. So just keep it simple, laugh, have fun, enjoy yourself--but shut up!"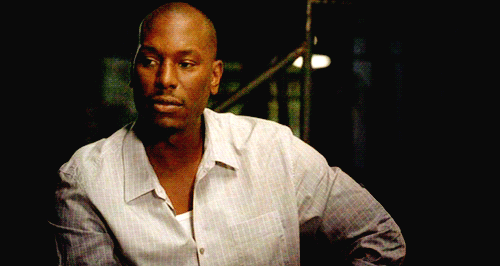 If you wanted to know how to "Think Like A Man", well there you go!
They're getting Black Twitter Involved, and they have no chill either.
According to Variety Magazine, "social-media platforms will also galvanize America to ask them their most intimate questions about relationships, marriage and sex."
I could only imagine what kind of outlandish questions will set off another trending topic. For instance, should we be following the Erykah Badu cherry juice diet to make our pum pum's taste like Starbursts? How many men are REALLY eating booty like groceries? Inquiring minds want to know!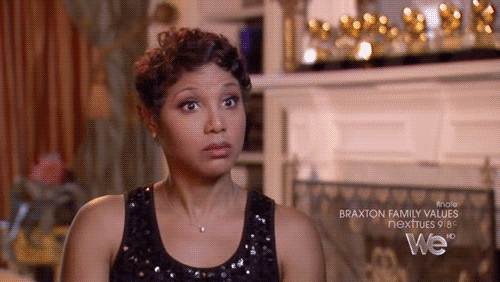 I'm sure Tyrese and the Reverend will be weighing in with what men are really into behind closed doors. Or shoot, in public if you're nasty!
We actually get to hear from a man with a successful relationship.
No shade, but there's a lot of people giving relationship and marriage advice without being married--or in relationships, let alone successful ones. And not that their opinions aren't valid, but it's nice to actually hear some tried and true tips from Rev Run, who has been married to wife Justine Simmons for more than two decades. We've watched the Simmons family master the art of marriage on national TV for three seasons, and in a reality television world that thrives off of unnecessary drama and ignorance, that's quite an accomplishment!
Rev Run is always spitting wisdom.
From his commentary on Twitter, to his radio interviews, you have to admit that the man drops knowledge, no matter how uncomfortable you are with watching a grown man take a bubble bath while recording his thoughts about life in his smartphone.
Having grown up in the entertainment industry, and raising six kids in the public eye, I think it's safe to say that Rev Run probably knows a thing or two about keeping the fire burning without burning up or burning out your relationship.
Celebrities, celebrities, celebrities, oh my!
In addition to hearing the two long-time friend's varying opinions on different relationship topics, we also get to hear from an equally diverse handful of celebrity guests. Justine Simmons, Tisha Campbell-Martin, Vin Diesel, Rev Run, Jordin Sparks, Marlon Wayans, Evelyn Lozada, and the queen of "fixing your life", Iyanla Vanzant, are just a few familiar faces who will be visiting the show. Each guest has their own varying backgrounds in love, with relatable stories from their married, single, or dating love lives.
Any show that acknowledges that it's not not necessarily women, but it's men, is already starting on the right path.

Finally! Someone gets it!
Check out a sneak peak of "It's Not You, It's Men" below, then set your DVRs for Jan. 23rd at 8pm EST on OWN.
Will be tuning in? Let us know in the comments.