Danari Hairston
Danari Hairston is a word nerd, poet, and Howard University woman navigating her twenties in Washington, DC. She loves early mornings, Jesus, HBCUs, Lord of the Rings, sunsets, and being at home.
Sylvie's Love was a wonderful film, serving us with an innovative and joyful Black love story just when we needed it the most, following the end of a violent year. There were so many factors to love - the glamorous retro aesthetic, the mouth-watering wardrobe, the whirlwind romance. What made it so romantic wasn't just a montage of rooftop dates, smoldering conversations, and unexpected kisses. I think we could see ourselves in the characters. Even though the movie was set in the 60s, rather than approaching their relationship as the stereotypical facades of a man and woman - sole provider and homemaker - Robert and Sylvie showed up to one another as whole human beings, each with flaws and aspirations.
One particular part of the plot resonated with me, and I'm sure a lot of women felt similarly: Our hearts smiled at how much the leads valued another's dreams and career aspirations.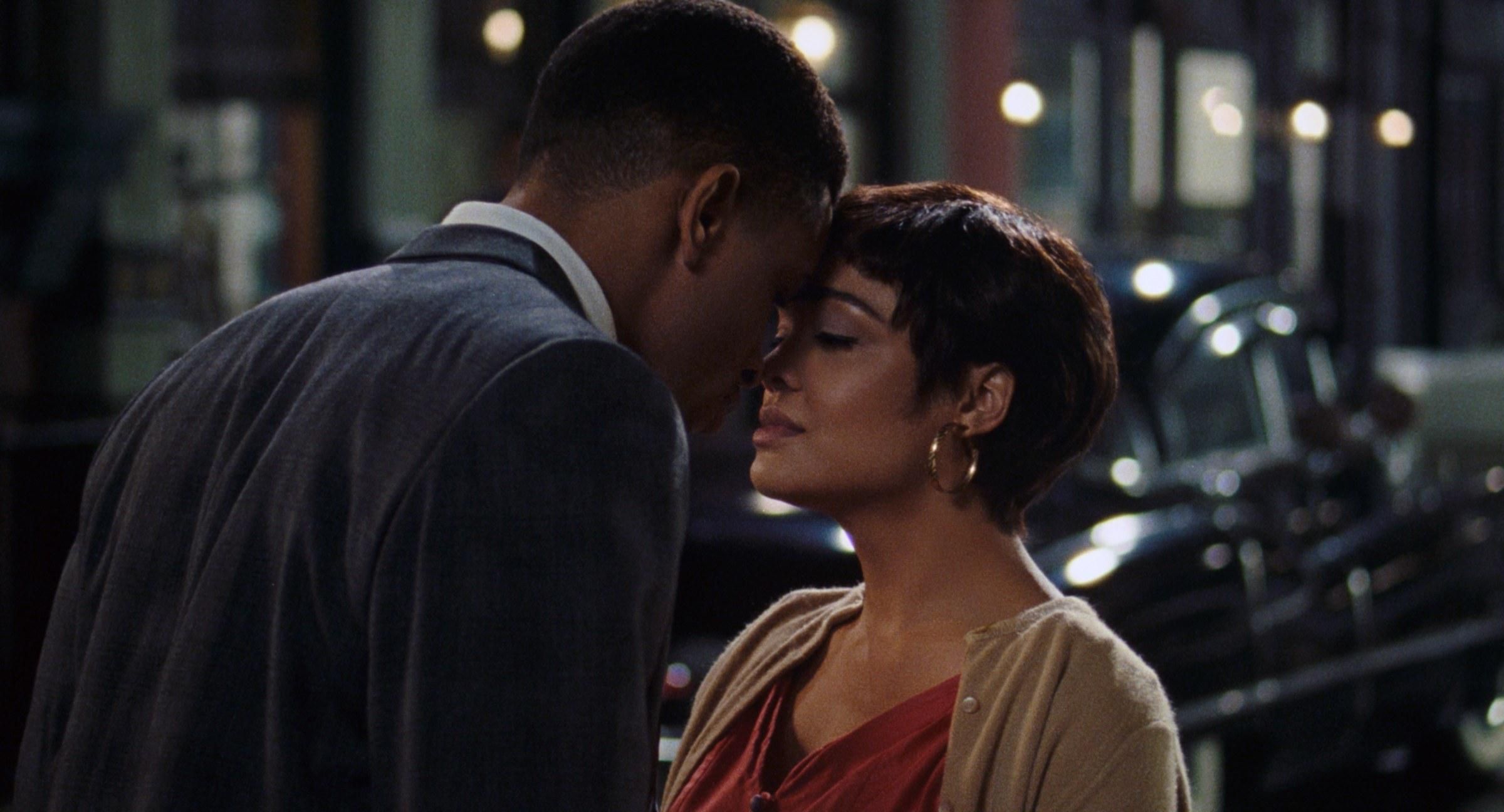 Sylvie's Love/Amazon
Sometimes this mutual respect led to actions that caused our chagrin, like when they withheld information from each other and broke things off to avoid obstructing each other's dreams from coming to fruition. Nonetheless, the movie's portrayal of romantic affection and career aspirations coexisting in a healthy relationship really struck a chord. When I saw Sylvie's Love with a gang of girls, we collectively cringed when Sylvie's husband (who awkwardly was not her true love) for part of the movie relentlessly urged her to quit her job and uncompromisingly required that she support his career over her own.
So often women see two of our core desires juxtaposed; personal goals compromised for a lasting relationship, and goals of marriage and family sacrificed at the altar of the dream career. Like many women, I expected to delay marriage for that reason.

Though I grew up around great couples, I wasn't raised to prioritize finding a husband; I was raised to be a high achiever. I never dreaded going home and being assaulted with annoying questions about my love life. More often, I was urged by my family to take risks, reach my highest potential, and pursue my dreams wholeheartedly with no compromises. I was strongly discouraged from planning my future around a relationship because my possibilities would decrease drastically after signing a marriage certificate. I received a lot of cautionary tales filled with regret and grief over dreams that didn't survive marriage.
While the advice was earnest and well-intentioned, I internalized a creeping fear belief that when I chose to get married, I'd lose my autonomy and my life would be at the mercy of my husband's will; there was no telling what I'd be asked to sacrifice.
The Fear of Losing Myself in Marriage
I met the love of my life in college and was approaching marriage at the age of 23 - a far cry from the recommended 30. While I knew it was right and healthy, I still carried nervousness about how marriage would impact my individuality. While my now-husband exhibited all the behaviors of a supportive partner who was invested in my fulfillment, I still had trouble shaking that irrational fear that once I said "I do," a switch would flip and I would lose my path. These concerns all came to a head when I made a very out-of-the-blue, rushed decision to go to graduate school, which was totally unmanageable on top of the wedding planning, working full-time, and other commitments.
I stressed myself out, putting myself on a rigorous three-month study plan for entrance exams that would realistically require my full-time attention.
Noticing my exhaustion and dismay during a season that should've been filled with happy anticipation, a friend asked me why I was in such a rush. In that revealing conversation, I realized that I felt like I needed to get my career train in motion before my wedding day. I believed that if my goals were well underway before marriage - applications submitted and deposits paid - then I'd know they could safely translate into my marriage instead of getting erased.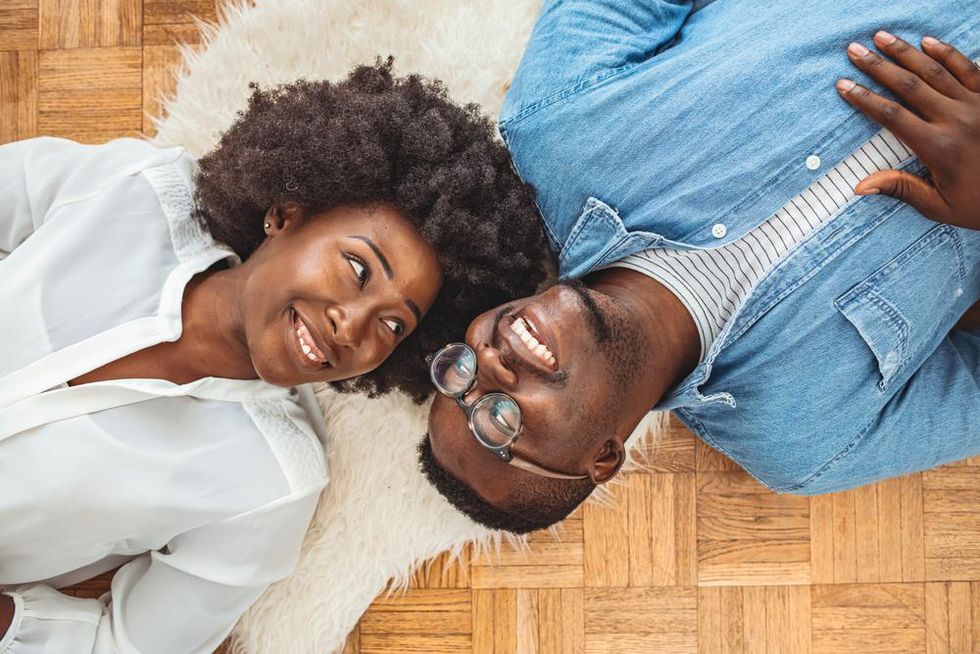 Shutterstock
Following that revelation, I brought my concerns to my fiance. It was such a healing conversation in which he reassured me that his commitment to me included my goals and aspirations. It was easy to believe him because he had the track record to support that claim. Through college and after, he was a huge influence in me identifying my passion for writing and building the courage to pursue it. He was always so encouraging anytime I got published and genuinely present when I brought him into my world of enthusiasm about literature, my favorite editors, and the authors I love.
Before I knew I wanted to write, his own discipline about cultivating his authentic talents and pursuing his calling really inspired me to find what sparks my own passion.
Now that we are married, I'm more driven than I've ever been. Having a loving partner and home happen to make the "grind" a lot easier. Someone to cheer you on, help you get up when your alarm goes off, take charge of dinner when you're working late, give you the space to move toward your target, and hold you accountable for acting according to your values.
The one piece of advice I remember receiving about how to find a good relationship was from my mom. She earnestly advised me to hold off on committing to marriage until I found someone who valued my desires as much as theirs.
I'm lucky to say I found that.
Read more sex and love content on xoNecole here.
Featured image by Shutterstock

As I near 25, I'm not sure if I'm the target audience for Grown-ish anymore, but I still watch it faithfully every week. On one hand, I feel it keeps me young; my old soul requires a regimen to keep with the times. On the other, I have a strong desire to support up-and-coming artists of color, like Yara Shahidi and Chloe x Halle, who are not only wildly talented, but also using their crafts to bring light to important topics. The show exhibits an earnest effort to incorporate stories that represent diverse walks of life. Naturally, being set on a college campus, Grown-ish discusses sexuality a great deal, investigating topics ranging from exploratory experiences, to defining consent, to LGBTQ+ issues.
A few weeks ago, I sat down eagerly to watch episode ten of season three and was thoroughly fascinated when the topic -- celibacy -- was revealed. The episode started out pretty typically, with Ana, a member of the show's central friend group, going on a date with a guy named Javi. Based on the flirtatious banter in the car when they pulled up to Ana's house, it's clear the date went well. At this point, any viewer invested in the story rejoices, because Ana has had a difficult run when it comes to finding love. Javi walks Ana to her door and is invited inside, presumably to hook up. However, just as things are heating up, Javi stops things and gently tells Ana that he made a recent decision to rededicate his life to Christ and to, subsequently, practice abstinence. Hearing Javi say those words, Ana blanched with surprise. I was just as shocked as she was. I squealed with interest and made my husband watch it with me from the beginning.
grown-ish Season 3, Episode 10 | Sneak Peek: Javi Surprises Ana | Freeformwww.youtube.com
The source of my enthusiasm about the story that was unfolding was twofold. One reason I connected to these events was because my now husband and I, who I met in college, had decided first as individuals, then as a couple, to wait until marriage to have sex.

Practicing abstinence was probably the hardest and best decision I've ever made, and an important part of my story. While I share that story with my husband and some friends, it's not the mainstream narrative represented in the media which is the second reason I was so compelled by this plot. In my favorite shows, the most common picture of sexuality is generally one of liberal exploration; sex at is best is depicted to be with diverse partners, with frequent partners, and commonly occurring during adolescence. While this isn't always the case, virginity and sexlessness are often depicted as anomalous, involuntary, corny, and even an indication of inferiority.
Ana and Javi's storyline runs parallel to those of characters like Aaron, who holds the position that no self-respecting man would not have sex for six months. With that being the majority mentality of the show, I was eager to see how the show approached this alternative path. I wondered if the idea of a celibate lifestyle would be given equal dignity and respect as the other paths represented. I was increasingly pleasantly surprised as the show's events unfolded, and Ana and Javi's journey wasn't presented as this weird thing, wasn't overly idealized, and was treated as legitimate.
As someone who can relate to the ups and downs of celibacy, I noticed certain elements that Grown-ish got right about a journey of spiritually-motivated celibacy.
Sometimes You Fall Down and You Have to Get Back Up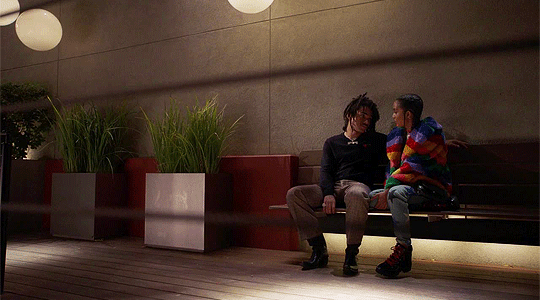 I know some Christians I know were disappointed to see Ana and Javi tumble back in bed after having made the commitment to wait. However, while I sympathized with the guilt the characters felt after violating their expectations of themselves, I found the depiction to be refreshing in its realism, because no one is perfect.
Celibacy can be a process that involves failures along the way, followed by rallying and renewed commitment, but that shouldn't lead to feelings of defeat. Abstaining from sex is countercultural and can feel like going against the grain, but it comes down to is making sacrifices where necessary.
In the show, I love how you see Ana and Javi going through that process of falling off the wagon, solidifying their "why," reassessing their boundaries, and relying on their faith and community to give them strength going forward. The important part was that they allowed the lessons they learned from their failures to inform a new approach as they tried again.
Saying 'No' to Sex Requires Saying 'Yes' to Something Else
The truth is that avoiding sex isn't easy, especially on a college campus, where there are so many opportunities to partake and sex is often considered an important part of coming of age. For me, though I grew up in a household that valued saving sex for marriage, my parents' standards weren't enough to keep me on that path in college. Being on my own and faced with so many choices, I had to develop a conviction strong enough to stand on in times of temptation. I was motivated by a desire to please God and trust Him; I genuinely believed obeying Him was best for me.
While I was interested in sex and found dating fun, I formed a belief that sex is deeply sacred, and I desired to focus my dating life on building friendships, healing my emotional traumas, and discerning whether marriage would be a reasonable goal with a given person.
In the show, Javi says that he decided to put sex on the shelf to clear his head so he could hear God better. He and Ana hit a snag in their relationship early on when her convictions didn't align with his. After asking Javi where he got his strength from and later rekindling her own relationship with God, Ana found her "why" for being celibate -- being at peace with God and pursuing relationships that were based on more than sex -- and it gave her the strength she needed to move forward.
It Helps to Have a Community of Like-Minded People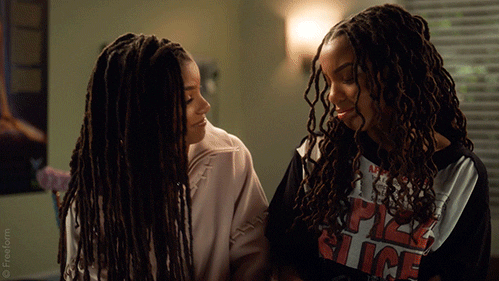 A consistent theme in Ana and Javi's journey pursuing a celibate relationship is remaining rooted in community. Having access to and spending time with like-minded people plays a major role in fortifying their commitment to their faith and their celibacy journey, especially when they mess up. Another facet of having positive reinforcement was their friendship with one another and their shared values.
I can speak from personal experience when I say that remaining celibate is so much easier when you have a partner who shares your values and carries their own conviction about celibacy. It's difficult enough having physical boundaries when you're in love and longing to express that physically, without the added temptation of the other person low-key seducing you. It helps to be with someone who understands and knows how to help you meet your goals.
Some people also consider sex to be a vital component of a loving relationship, even before marriage, so it can cause some distress if you're not on the same page and one person feels their needs are not being met. When one person has to violate their own boundaries to meet the needs of the other, it can only lead to resentment.
There are a lot of misconceptions out there about what it means to make a faith-based decision to lead a celibate life. One that I've heard a lot is the perception that following Jesus makes you somehow disinterested in sex until marriage. The other is that celibacy is impossible. Neither is true.
To choose to abstain from sex is a daily commitment to live in that tension between acknowledging your existing sexuality, and that a desire for sex is natural and beneficial, and delaying gratification until your circumstances facilitate the best environment for you to thrive sexually, based on your convictions.
The beauty of art is that it can represent all walks of life. It's great to see celibacy included in the definition of what it can mean to be sexually liberated.
Are you a member of our insiders squad? Join us in the xoTribe Members Community today!
Featured image via Giphy
My thighs and I used to need couple's therapy.
My early high school days in South Korea (military brat) were spent looking woefully at my thighs reflected in the glass doors of the metro, comparing them to thin, milky legs to my right and left. Not to mention when I actually sat down and the fat spread out, filling in the negative space between. I used to wish my legs twirled around each other like the girls whose legs crossed easily and unsweatily at the knees (bonus points went to the girl whose ankle also wrapped around her calf).
My mom changed my perspective one day with a weird joke. While she was sorting through laundry on her bedroom floor, I gazed at my reflection in her floor length mirrors. Choosing to invite some relief into the disapproving thoughts swirling behind my eyes, I reached out for her sure affirmation. "Mom, do I look fat?" I asked. Without looking at me long, she said, "Yes, you look like a hippopotamus."
Shaken, my head whipped toward her so fast that my deprecating thoughts were abandoned altogether. My eyes were so wide and laid on her face in shock. Before I could gather my gaze into an appropriate scowl, the mischievous glint in her eye coupled with her sharp sense of humor shredded my moody disposition into ribbons of laughter until I was a pile of joyful tears on the floor. My mom took my episode as permission to send her own laughter scraping through her nose in a prolonged snort, joining me in tears. Any last attempts to bait any remorse from her were aborted, as I simply couldn't stop laughing. That day, my silly mom introduced a wonderful alternative to descending down a spiral of body hate:
Choosing to be happy.
I'll never forget the moment my mom's goofy, off-hand joke threw me from the center of my orbiting thoughts long enough to imagine what I looked like from her perspective. I tried to grasp how a 14-year-old who hadn't fully developed yet, who put on a cheerleading uniform every Friday night, looked to a woman who carried and pushed out five healthy children over the span of fifteen years. Not only did she bring us into the world, but she guided us safely to the other side of childhood. She was up with me in the early hours of the morning working on far-too-elaborate projects; she made me every meal that I ever turned my nose up to and pushed away; and she drove my five siblings to each of our after-school activities.
In the passenger's seat, it's really easy to find the time to ponder a healthy pair of thighs — or any body part — to death. Watching my mother, I first realized that perhaps bodies weren't meant to be pondered, compared, or forced into discriminatory denim, but rather, to function. To run, to swim, to perch a toddler on my hip. The time I spent obsessing over me, my mom spent thinking of others. She is beautiful, but the value she has added to herself over the years has more to do with how she has applied herself to life in a way that has multiplied grace, patience, courage, and so many other virtues.
Her outward beauty is so much more meaningful because it shines through the prism of those attributes.
I've since come to think that my body is beautiful, especially the way my legs are shaped. That probably has a lot to do with the way going to a predominantly Black school has renewed my standards of beauty, but that's another story. Even now that I admire the way I look, I still try to limit the extent to which I think of myself in a purely superficial context. Not that it's wrong, but body perception can flatten so easily when it's forced to carry the weight of a multifaceted person's self-worth. Self-esteem can't sustain itself on such a small part of our being.
This is not to say that I never put my body down, but my convictions hold me to a different standard. Since my mom laughed at my self-image angst, effectively telling me to lighten up, every time I've reduced myself to the sum of my cellulite, I've known that I was falling short of the joyful person I want to be. In the scheme of things that threaten my happiness, choosing to be kind to myself seems like such low hanging fruit.
xoNecole is always looking for new voices and empowering stories to add to our platform. If you have an interesting story or personal essay that you'd love to share, we'd love to hear from you. Contact us at submissions@xonecole.com.
Featured image by Getty Images.