Courtney Simpson
Courtney Simpson is a dynamic writer with an affinity towards fashion and pop culture.
Keep up her daily looks on Instagram @hautecourtxo.
'Outline French' has a stamp of approval from the most fashionable country globally and is aptly named for as much. The simplistic designs help to elongate the shape of the nail and perfectly suit anyone. The outline french is a trend we'll be seeing all year. Also called 'double French', the style can be replicated with the traditional white or a trendy eclectic shade. It's youthful, minimal, and a fresh take on an old classic.
If you're interested in trying this nail trend, keep scrolling to check out some Outline French nail design ideas!
Featured image by Delmaine Donson/Getty Images
Keep reading...
Show less
Why is it that when we discuss monochromatic looks, we often leave out the most iconic monochromatic look of them all: black and white? Since the invention of the color wheel, the most popular color combination is highly debated whether to consider black and white a monochromatic look. But even if the scientists and artists can't agree, that doesn't stop black and white nails from saturating our summer feeds.
From simplistic designs to graphic prints to classic patterns, the limit does not exist for how many ways you can incorporate this monochromatic look.
Featured image by Getty Images

Keep reading...
Show less
The category is: graphic nails. From your favorite celebrities to the uber-stylish co-worker, graphic nails is the manicure trend trend we just can't quit. Graphic designs themselves aren't uncommon, the modern take uses a transparent background to make the design truly pop. Its minimalistic nature provides flexibility to the trend that lends itself to everyone. Whether you opt for colorful pastel spring colors, opulent gemstones, or neutral accents, there's a nail design for you.
We rounded our favorite graphic nails on the Internet so you can vicariously tip your toe into the trend.
Featured image by Carol Yepes/Getty Images
Keep reading...
Show less
If you're looking for the hairstyle of the summer, look no further than coveted butterfly locs that are saturating our timelines. The ultimate boho classic look and sister to distressed locs, butterfly locs are the hair manifestation of carefree summer we're all looking forward to. While faux locs have been trending for some time, there's something about butterfly locs that effortlessly attracts everyone.
What Are Butterfly Locs?
Butterfly locs are beautifully undone locs that naturally frame the face while creating this euphoric vibe. A modern combination of passion twists and goddess locs, this style is relatively low-maintenance and puts less tension on your natural hair than faux locs. The difference with butterfly locs are the curly loops created, giving them their signature look.
But do not let the beauty of this look deter you if you're a first-timer. This in-demand look is dominating our feeds because it's both easy to install and maintain. While there are a few different methods to achieve butterfly locs, beginners can successfully recreate this look with a bit of time and patience. Butterfly locs are achieved using the crochet method, where wavy hair is looped into a braid using a crochet needle and then loosely wrapped to give it an unraveled look.
Easy BUTTERFLY BOB LOCS TUTORIAL (No Crochet) www.youtube.com
How Long Do Butterfly Locs Last?

If maintained properly, butterfly locs can last you 2 to 3 months - essentially the entire summer season. The amount and type of hair you'll need are dependent on your natural hair length and your dired loc length. If you're wanting more bounce, opt for the shorter length with water wave hair. For the longer style, you'll need to factor in filler hair as well to achieve the messy, bohemian look.

The look is ethereal and celebrates natural hair without damaging your natural hair. If you're on the hunt for your next lightweight protective style, add these looks to your saved tab for your next go-to summer style.
Featured image via The Chic Natural/YouTube

Keep reading...
Show less
We all know the fashion industry is one of the most underrepresented areas around. The lack of diversity in gender and race has heavily influenced the success stories we've seen, both in front of and behind the lens. The significance of black culture in the fashion industry is non-negotiable. You can't go very far without seeing reminiscences of its influence, from the athleisure and 90's nostalgia. Throughout history, black people are the muse behind many of fashion's most notable trends, and the reason for the meteoric rise of our favorite trends today. And we're not just talking social media clout or simply selling out the newest TopShop collaboration.
According to a report, Black purchasing power was $1.3 trillion in 2019 and is projected to grow to $1.8 trillion by 2024 - a rate that will surpass white purchasing power. As racial inequalities in the workplace subside, the black dollar becomes more powerful. For decades, the fashion industry hasn't spoken to black people but, finally, designers can no longer afford to negate the black audience.
During a time where many brands are taking the first step of an overdue process towards more diversity and inclusion, there's also a growing desire to understand the history of black impact. American fashion historians like Shelby Ivey Christie use social platforms to reiterate the importance of preserving the trendsetters of our culture and keeping their impact alive.
To keep the momentum moving forward, here are 10 books on the decades-long impact of black culture on fashion.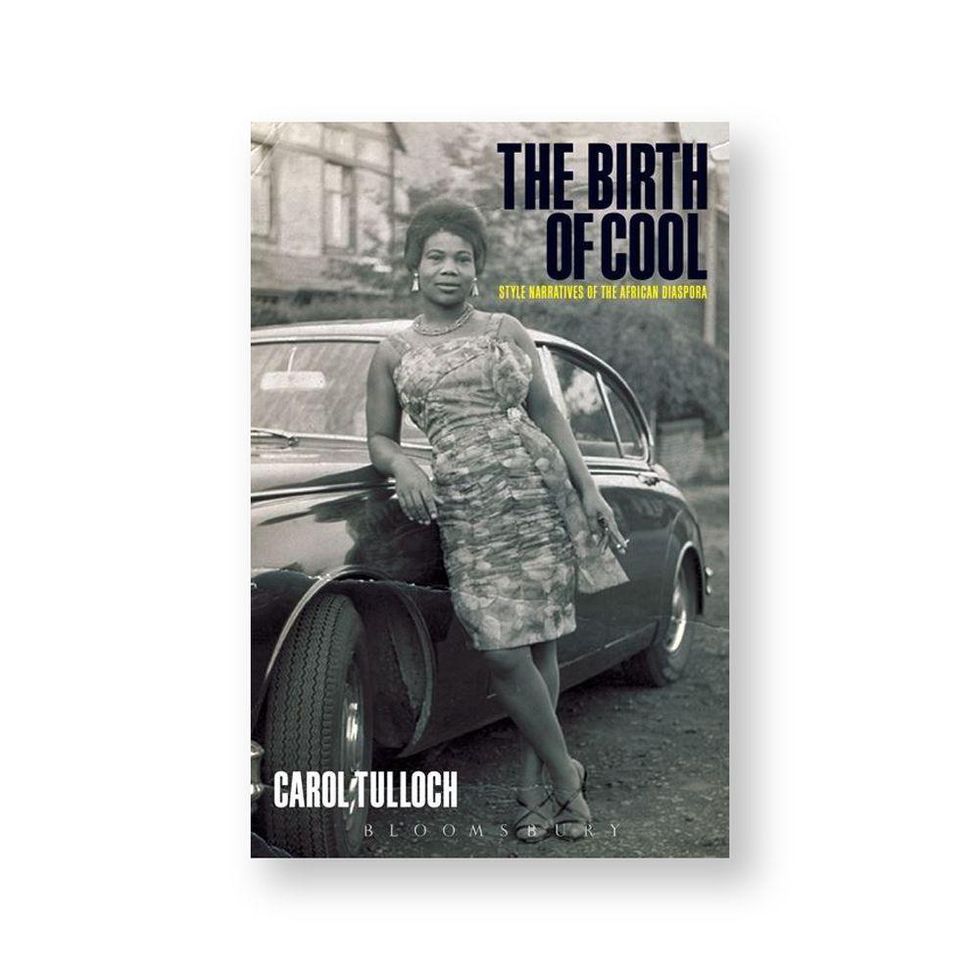 A perfect place to start, this book historically depicts the style narratives of black culture in the twentieth century.
A beautifully curated book centered around the career of the incomparable Naomi Campell, this book features photographs from the likes of Steve Miesel and Bruce Weber. This collection also features text from Naomi to accompany her most iconic magazine covers, editorials, videos, and more.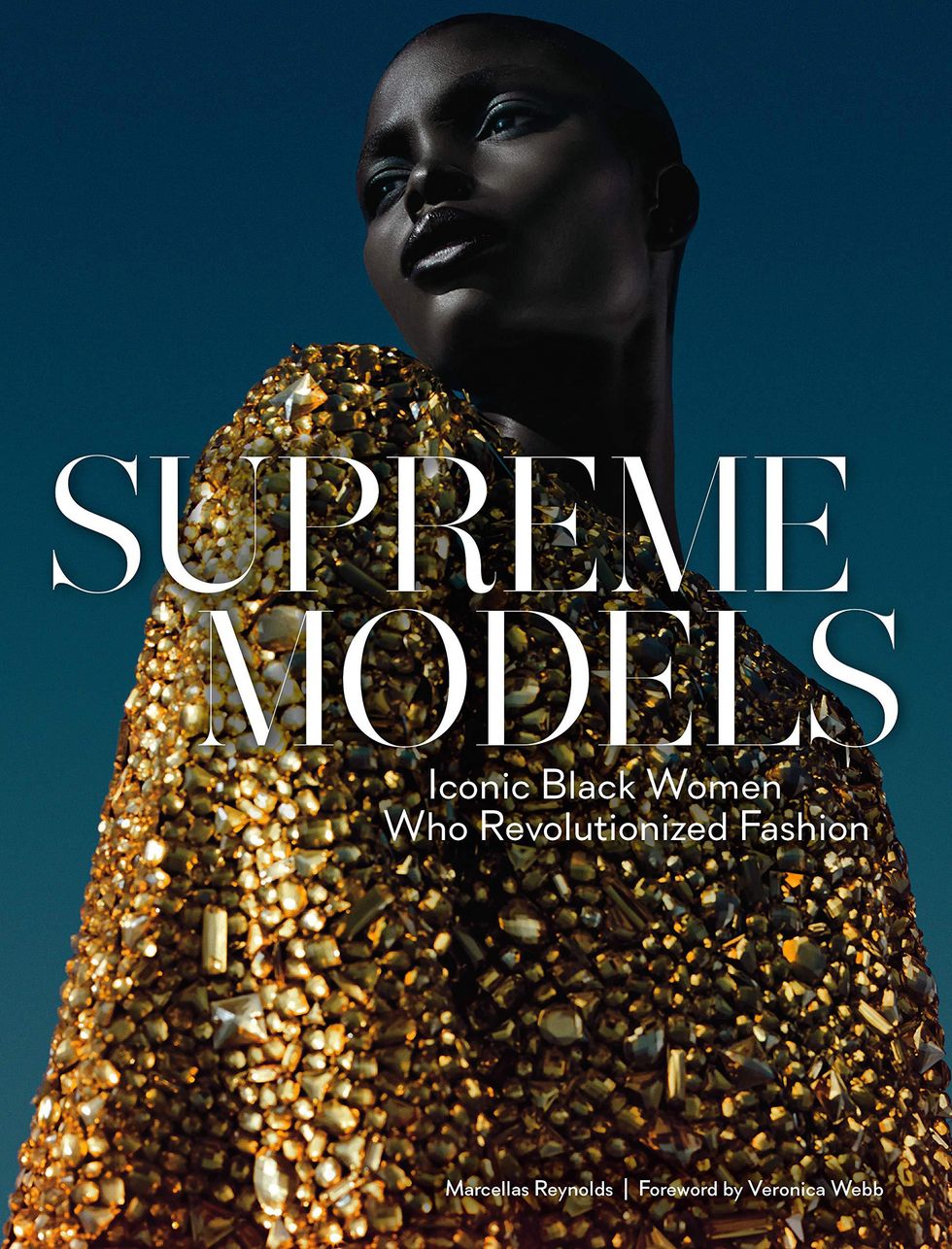 Amazon
Supreme Models: Iconic Black Women Who Revolutionized Fashion is an archive of historic and iconic black supermodels that failed to make the mainstream history books.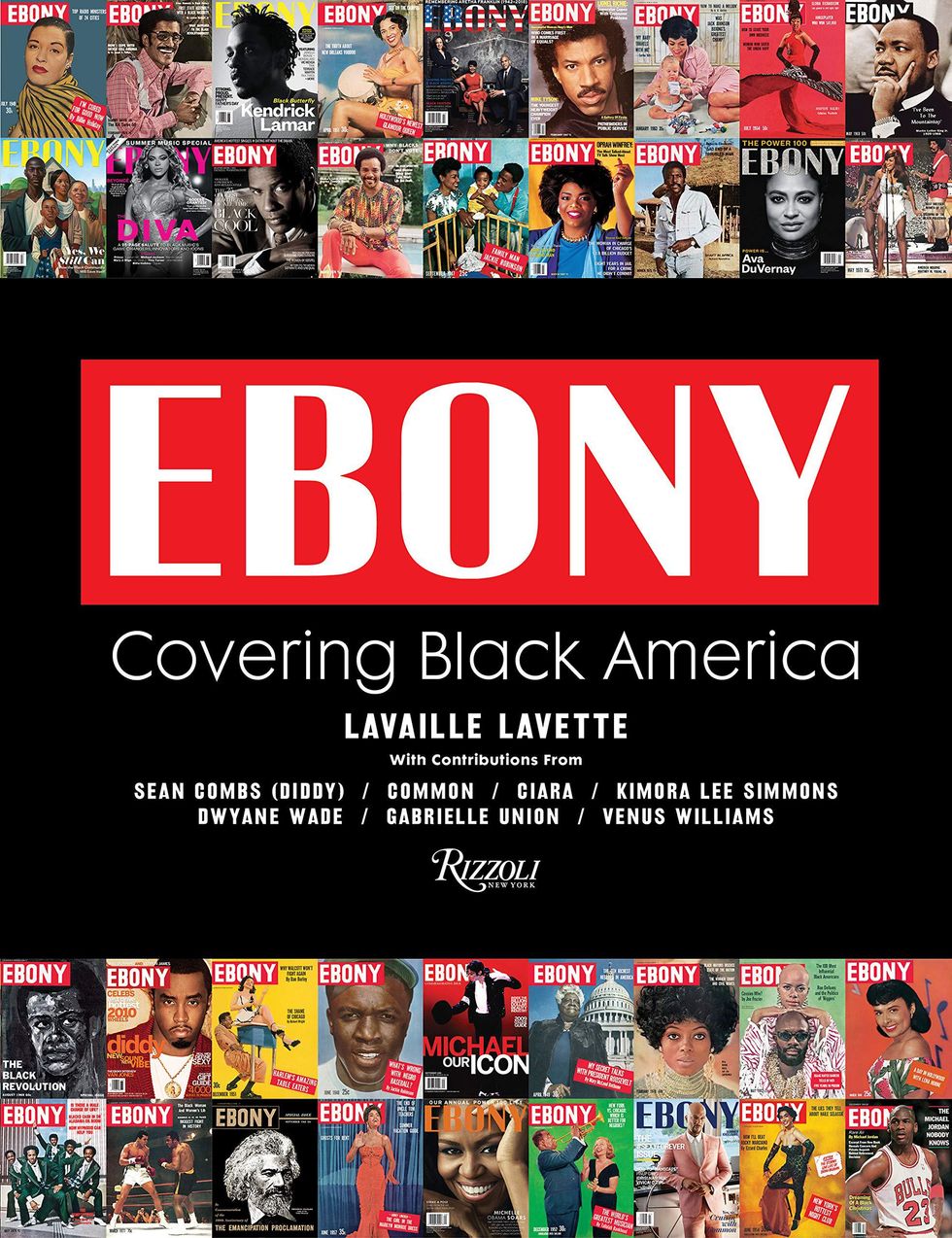 Amazon
You can't say much about the black influence on fashion without a thorough discussion of EBONY magazine. This collection of essays, photographs, and exclusive contributions paints a vivid picture of the cultural significance of the legendary magazine.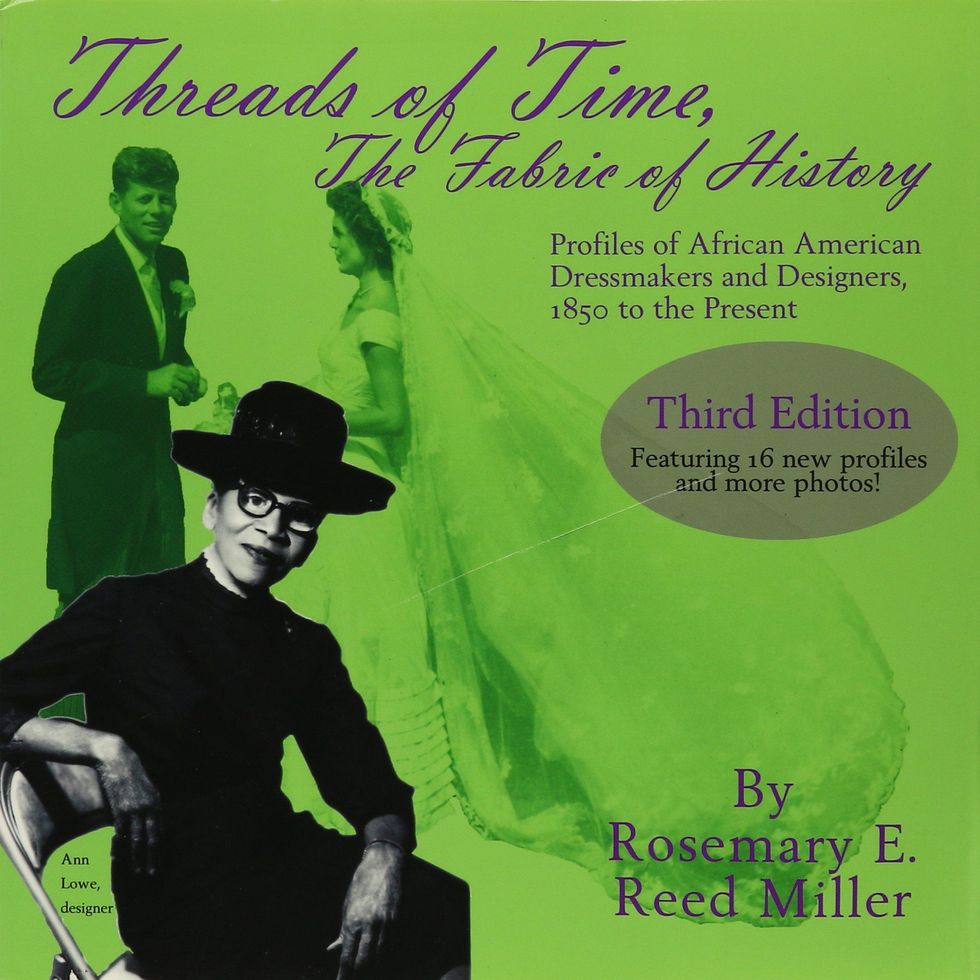 Amazon
If you're a true student of fashion, The Threads of Time profiles 38 Afro-American designers from the 1850's - an era that holistically tends to negate the social contributions of black Americans.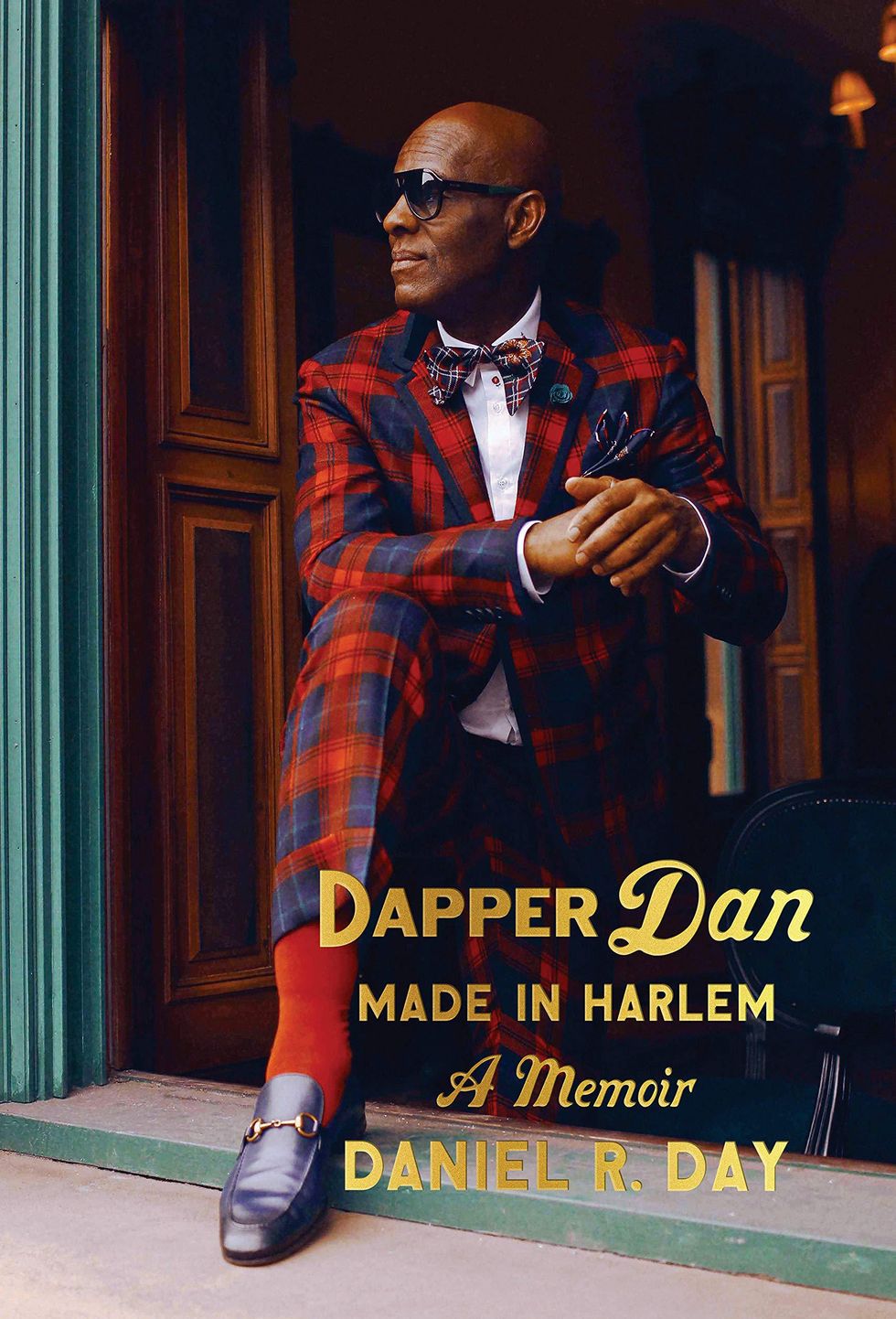 Amazon
Fashion aficionados and the black community know about Harlem's infamous Dapper Dan, but mainstream fashion circles are just learning of his craft. In his 2019 memoir, Dapper Dan details his struggles and challenges within the problematic fashion industry for the first time.
Stylin': African-American Expressive Culture, from Its Beginnings to the Zoot Suit by Shane White and Graham White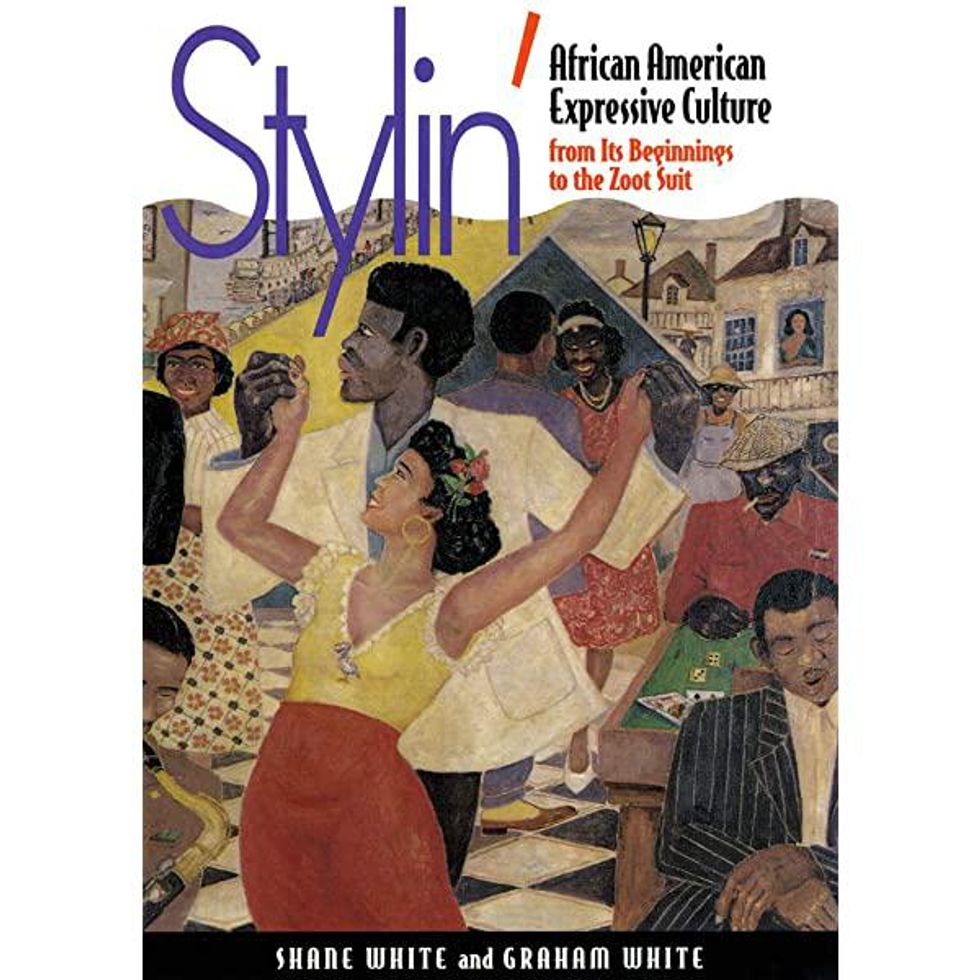 Amazon
Spanning over two centuries, the authors of Stylin' explore the deep-rooted meaning behind the style choices of Afro-American communities in the 50s and 60s.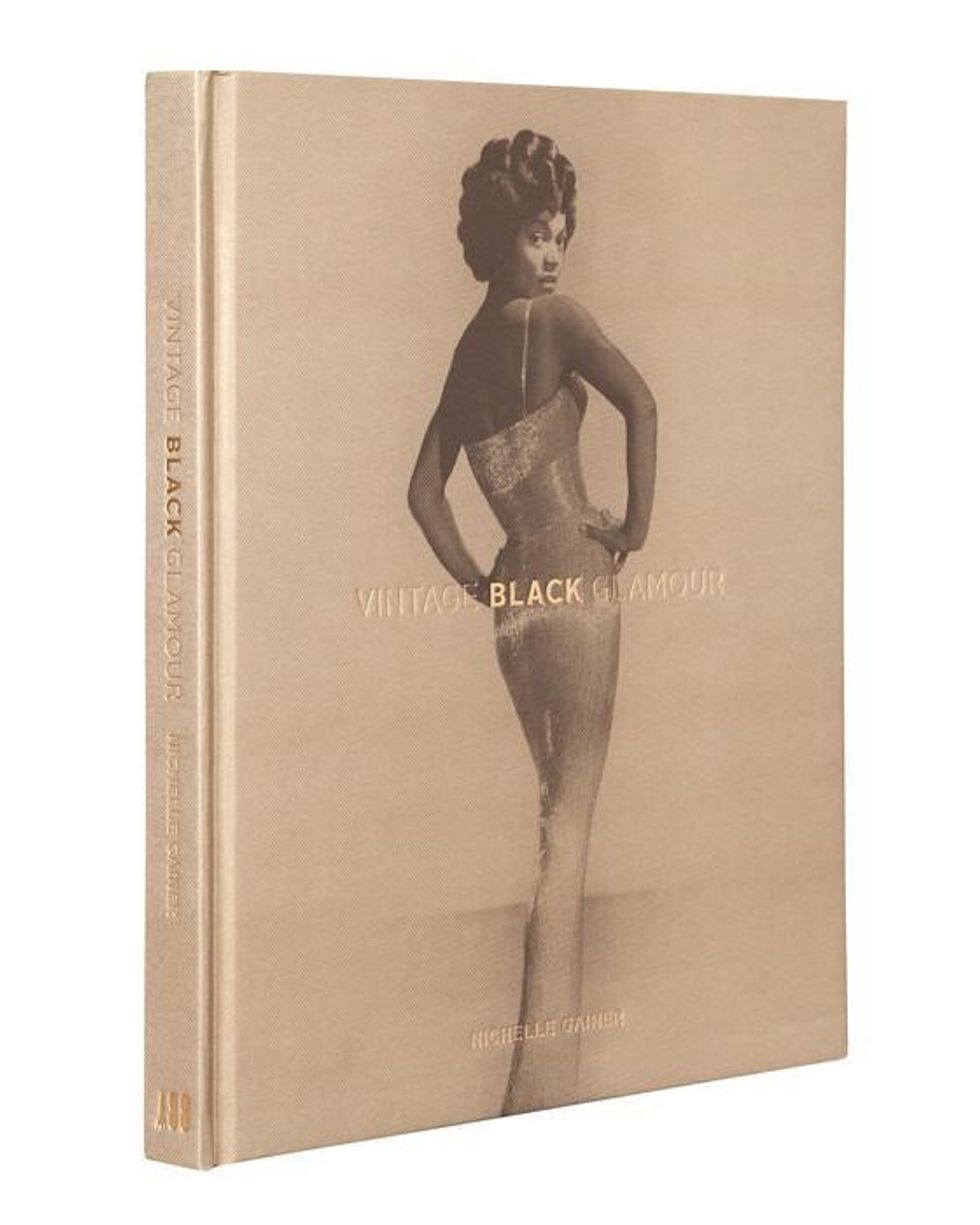 Vintage Black Glamour
Vintage Black Glamour is a beautiful collection of portraits and profiles of world-renowned and lesser-known important black artists. The features range from entertainment icons like Diana Ross to pioneering model Ophelia De Vore, and many more.
Andre Leon Talley, ALT: A Memoir by Andre Leon Talley
Much has been speculated of Vogue Editor-At-Large Andre Leon Talley over the decades, but this self-penned collection of stories breaks down every prior wall. The style icon dives deep into his early VOGUE days, the challenges of being 'the only', and the continued inequality that still faces the industry.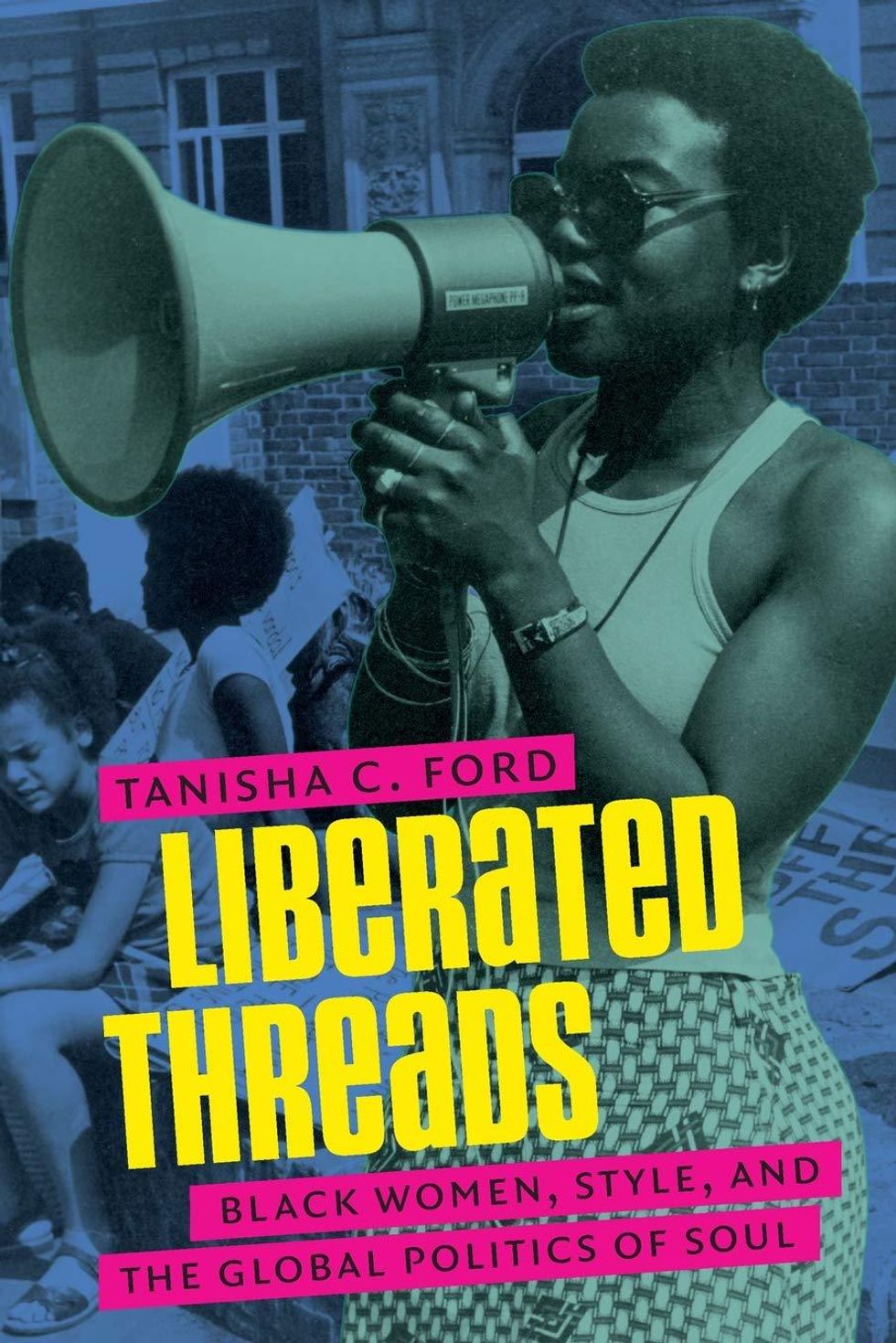 Amazon
If the intersection of politics and fashion is an interest of yours, Liberated Threads needs to be your next purchase. Subtitled 'Black Women, Style, and the Global Politics of Soul', this thought-provoking book explores black women through the 60s and 80s incorporated activism into their style.
Featured image by Shutterstock
Keep reading...
Show less
If you've been watching the style sphere over the past few months, handbags are having a standout moment. No longer regulated to the backburner of fashion, accessories - and more specifically handbags - are taking center stage. There isn't a luxury or premium fashion house that didn't showcase a line of colorful, unique, or nostalgic handbags this spring.
We're seeing this time-tested accessory go through a sort of transformation, akin to the spring awakening, right before our eyes. Whether you're looking to start your coveted handbag collection or looking to mix up your personal style, here are 10 handbag trends to hold you down all year.
1. Cushion Bags
The message is loud and clear: cushion is here to stay. A trend that started with Bottega Veneta's Lido sandal and picked up momentum in the coziness of the pandemic, cushion accessories are exploding this year. The handbag is a nod to the early 2000s and exudes a sophisticated comfort akin to a 2.55 Chanel quilted bag. Given its luxe texture, you can effortlessly dress this up with a more structured aesthetic or opt for a slouchy version with athleisure.
2. Belt Bag
While you might have kissed your fanny pack goodbye, don't get too comfortable with leaving your waist purse-free. In the place of the coveted nostalgic fanny-pack comes the belt bag; an ultra mini attached to your waist in a utility belt fashion. Styled over a maxi dress to give a bit of shape or hooked through your favorite high-waisted denim, the belt bag is this year's answer to being hands-free in a post-pandemic world.
3. Crescent Shape
If you need any more confirmation that the nostalgic 00s are saturating our runways, look no further than the comeback of the iconic crescent-shaped handbag. Aptly nicknamed the moon bag and debuting on runways a few years ago, the IT bag of yesteryear is officially having a moment. This chic staple nestled delicately under your shoulder comes in a wide range of silhouettes, colors, and prints that effortlessly complement any style. Whether you gravitate towards the modern slouchy pouches at Bottega Veneta, the whimsical canvas-printed bags at Staud, or the seminal black Prada top-handle, there's a moon-shaped bag with your name on it.
4. Soft Leather
The category for 2021 is stylish comfort, and nothing embodies that more than the soft and delicate leather goods we saw on the runways. Doubling down on soft indoor textures, pillowy-to-the-touch handbags are already on every street block and coffee shop.
5. Logo Totes
Apologies at the top if you were expecting large handbags to fade discreetly into the archives of street style. Oversized but functional tote bags are populating Instagram feeds and spring/summer runways alike. While the Dior Tote has been coveted for a few years, the success with brands like Telfar has skyrocketed the logomania of it all. Easily styled on the white sandy beaches or in the masked city streets, the logo tote is a staple that every person should have in their wardrobe.
6. Unique Design
From Christian Dior in the 50s to Gianni Versace in the 90s, there are few moments in fashion where we see the debut of a new trend. Luckily for us, as consumers become more fashion-conscious, there's a surge in silhouettes that aren't traditional. An interesting combination of a bucket bag, the ultra-miniature, and a crossbody, this new variation of handbag is youthful and luscious.
7. Miniature
Ever since Lizzo donned a miniature Jacquemus bag with the caption, "...big enough for my fucks to give", the ultra-mini bag has exploded on the style scene.
8. Crossbody Bags
A style trend that's been around for years but still extremely relevant, the crossbody is the quintessential in-between bag. Adorned with chain straps, metallic embellishments, and delicate jeweled emblems, the crossbody is one of the most replicated handbags this year.
9. Filing Folders
A more youthful trend on the scene, two-dimensional arm candy is bound to be all the rage during the warmer months. An emblem of counterculture to maximalism, this silhouette screams feminine and professional without sacrificing elements of style. There's something about the sleek nature of the handbag that exudes a 90s IT-girl vibe immediately. The color palettes are ranging from neutrals to prints to the bold neons that are everywhere this season. The razor-sharp bag is the perfect accessory for the minimalist girl on the go.
10. Raffia Totes
Another fun and fresh trend that has its roots in traditional beachwear, the raffia tote, or commonly referred to as the 'wicker basket trend', has transitioned into more everyday wear for spring and summer. Whether it's a top-handle, a long-line chain, or crescent-shaped, the netted style is a funky and casual way to step up your everyday style.
Read all about fashion and style here.
Are you a member of our insiders squad? Join us in the xoTribe Members Community today!
Featured image courtesy of @amber.richele/Instagram
Keep reading...
Show less