"You want a person who is smart and into politics? You probably shouldn't date someone who is the opposite of all those things," actress Tika Sumpter said in an exclusive interview with xoNecole.
---
Sumpter is the star of Tyler Perry's latest film, Nobody's Fool. She plays Danica, a single, successful woman in New York City who struggles with finding a man that checks off everything on her "list." We're all aware of the list, many of us have it. Tall, handsome, funny, and successful with no kids. Is that too much to ask?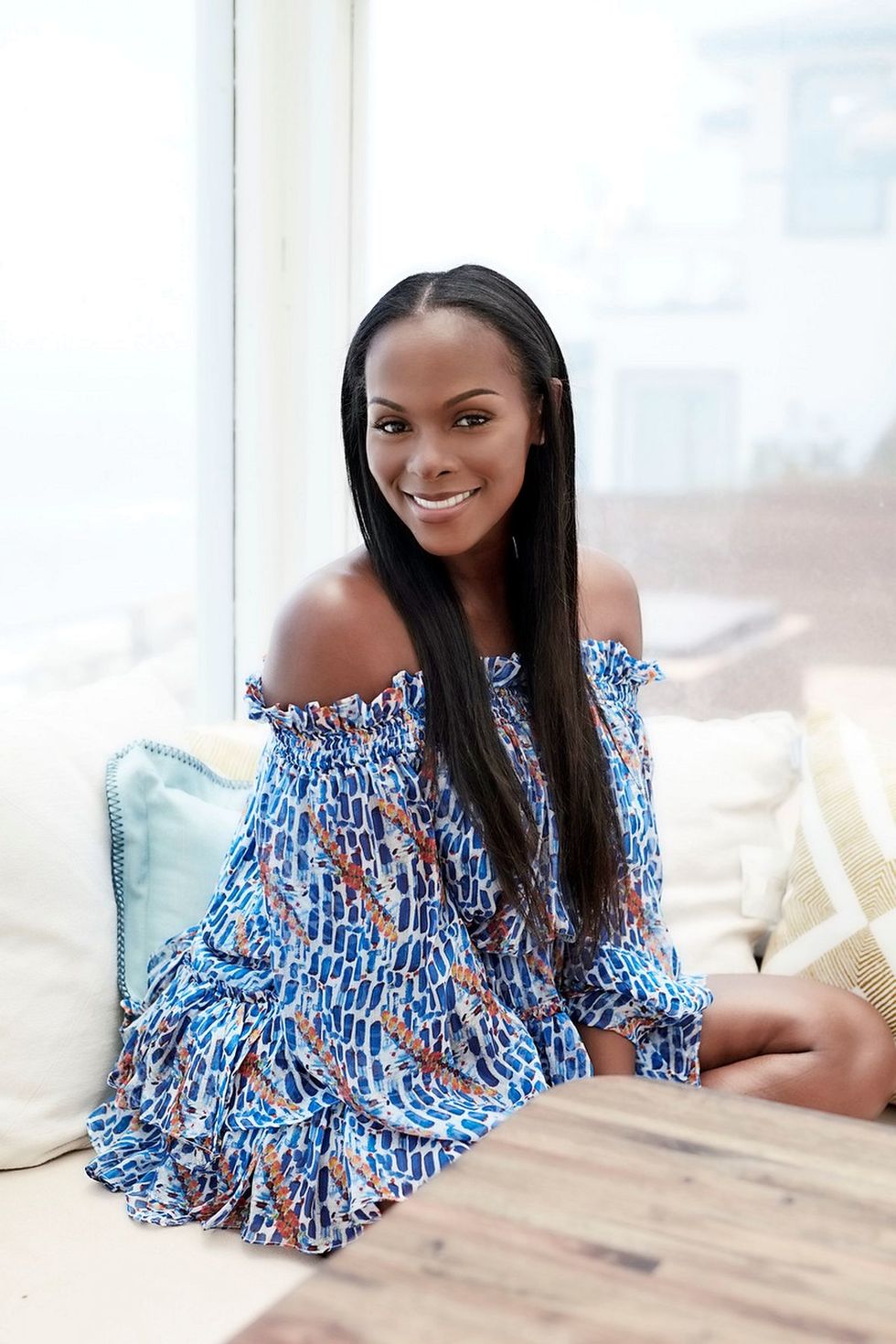 Simon Perry/Splash
"I think the foundational things - that he's actually into you and loves you and he's faithful to you, if that's what your agreement is, and he's your friend - I think those are things that can't change," she said. "I think those are things you can't really be flexible on if they're not in somebody's spirit. Height, you can be flexible on. Body type, you can be flexible on. I think the outside stuff can be flexible."
Unlike Sumpter, her character Danica doesn't seem to have much flexibility on her list. Her love interest, Frank (played by Omari Hardwick) is a successful business owner. However, he doesn't necessarily check off the things on Danica's list, which presents a huge challenge throughout the film. A challenge that forces Danica to do some self-reflection to understand how to learn to love.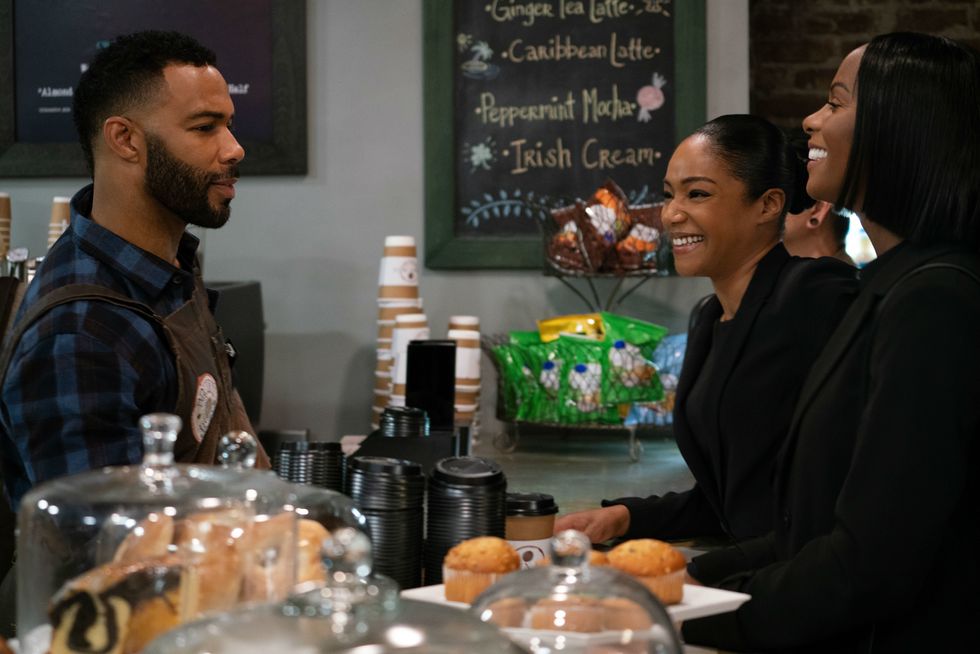 'Nobody's Fool'/Paramount
"To say, 'I don't know how to love you, can you show me how?' That's deep. Teach me. I want to know. But, I've been in this mindframe for 20-something years, you're not going to break it in a year. That's just not realistic."
While currently engaged to actor Nicholas James, Sumpter revealed that her experiences have pushed her to do the necessary work to confront her perception of what an "ideal partner" looks like in her own life.
"I'm in therapy and I'm like I've been doing the same routine over and over for how many years - what makes you think in three years that it's going to be done when I've been doing it for 20 something years? So, it takes work. That's the work people talk about in relationships. Really retraining your mind and inner self and bad habits to get out of the way. That's what it means."
"To say, 'I don't know how to love you, can you show me how?' That's deep. Teach me. I want to know."
Nobody's Fool brings all of these questions and issues to the forefront. While, personally, I still felt uneasy with some of the representation of women in the film, I can say that it's unlike any Tyler Perry film we've seen in the past. Nobody's Fool signifies a shift for Perry as a filmmaker.
"I think everyone evolves, and I think Tyler wanted to do something that's different and contextualized and layered and I just think that he had a great story, and he was like, 'Okay this is the way I want to tell it.' And he tapped into something that brought along more people to his movies," she explained. "It's funny, but it's really a lot of heart into it, and no one character is the same at all."
The film also stars Tiffany Haddish, Whoopi Goldberg, and Amber Riley, alongside Sumpter and Hardwick. This is not the first project that Sumpter and Hardwick worked on together but it's the first time the actors share intimate scenes and truly tap into their comedic element.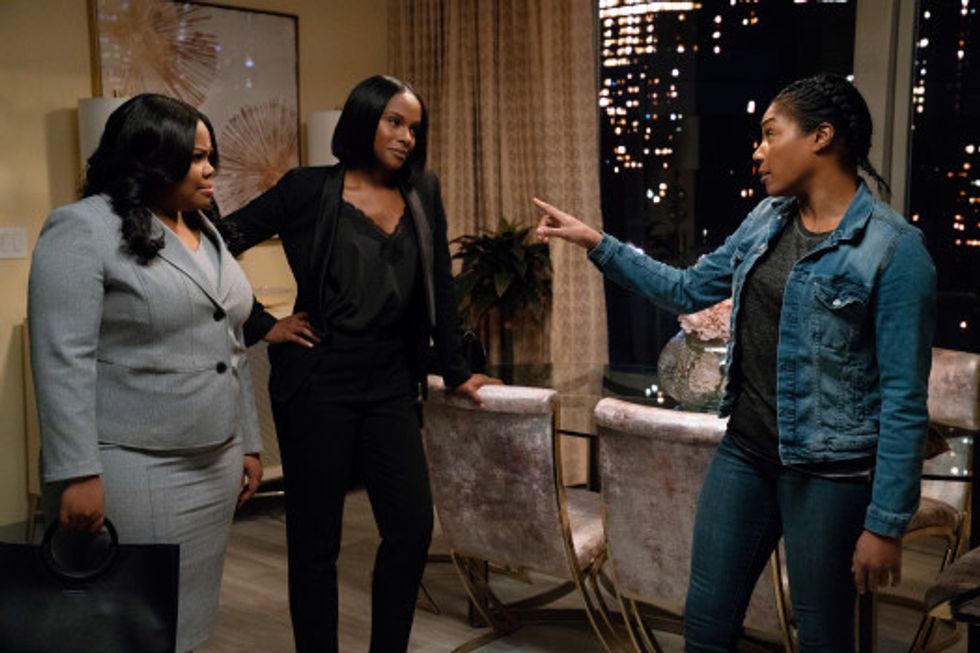 Chip Bergmann/Paramount Pictures via AP
"As actors, we want to have different options of acting. Nobody wants to do the same thing over and over again, and the thing is when you do one thing really well, people are like, 'Oh but I see this person.' I'm just happy that Omari got to tap into his lighter side and more fun side, as well as myself included," Sumpter shared.
She continued, "We've known each other for a very long time, so it was nice to be able to have this one-on-one, more intense moment with him and create what we did create because I felt like we did have a great chemistry and we were able to be light but also be grounded, and create a great story. A love story, a romcom that we don't always get to see."
Sumpter was also ecstatic that she was able to portray a "flawed" Black woman on screen. She said, "I think a lot of the times we don't get to see women make flawed choices onscreen or choices where there is no closure...we don't get to really see black women make choices like that. Even if its hard. Even if people are like, 'No, don't do it.'"