---
With the rise of more and more black women breaking away from traditional 9-5s to become their own bosses, the CEO is getting a revamp as the SHEeo. CEOs are forging their own paths, blazing their own trails, and turning their passion into a profit. Curious to know how she does it? In the Meet The SHEeo series, we talk to melanated mavens leveling up and glowing up, all while redefining what it means to be a boss.

D'Cher Whitaker has always been known for her unique statement pieces that are both inspiring and empowering, so when the opportunity arose, she launched Love Peridot—a collection of accessories and gifts curated with the ambitious woman in mind. Inspired by her grandmother's distinctive style, Love Peridot pairs unique designs with accessories that caters to the working woman. After three years of selling her goods online, the Chicago native expanded her business to include her first brick and mortar store in 2019.
In this week's feature, meet D'Cher Whitaker of Love Peridot.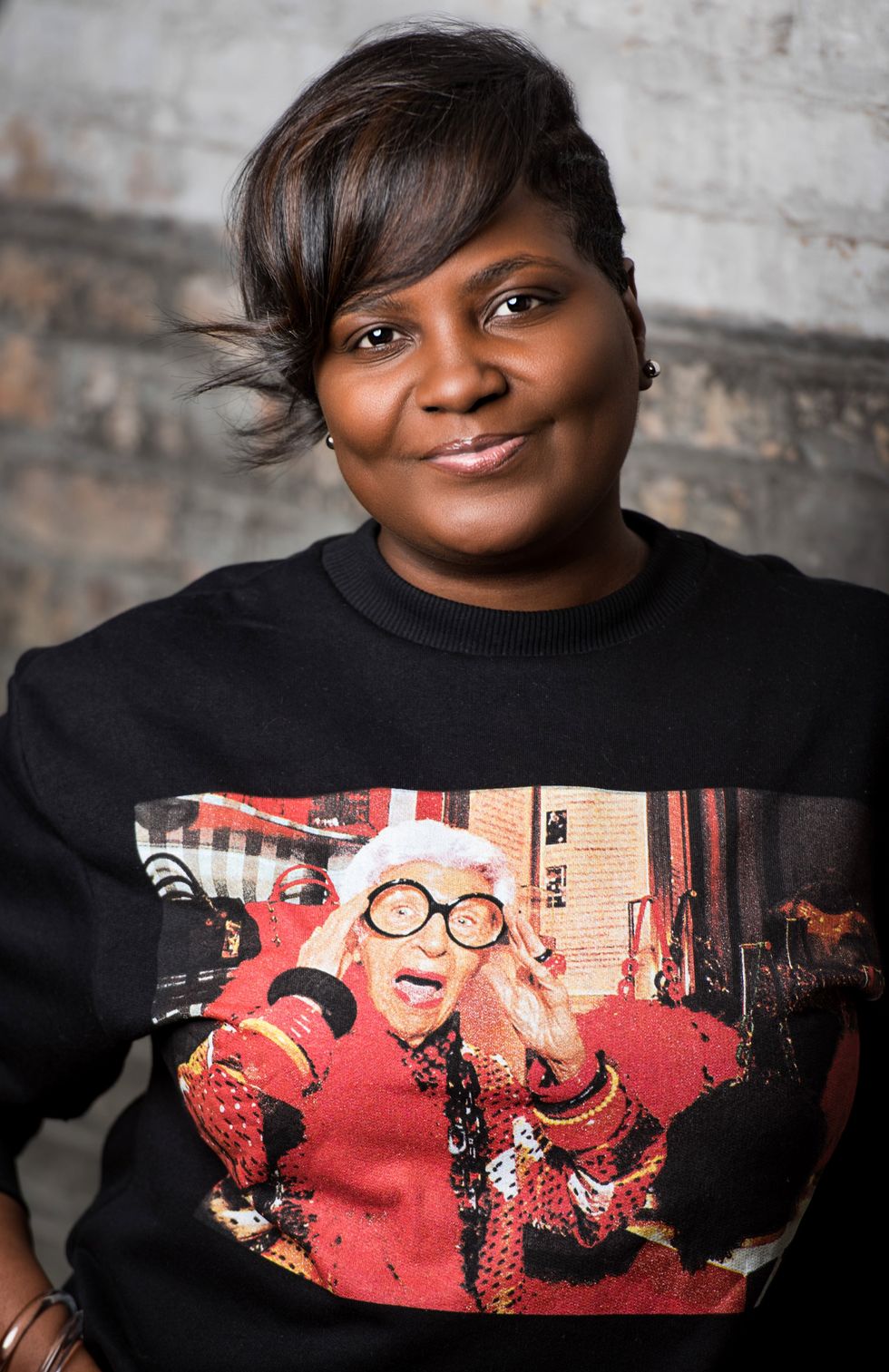 The Stats

Title: CEO of Love Peridot
Location: Chicago, Illinois
Year Founded: 2016
# of Employee(s): 1
30-Second Pitch: Love Peridot is a collection of accessories and gifts curated with the ambitious woman in mind. We add every product with the intent to motivate, inspire and propel our customer's hustle.
The Details
What inspired you to start your brand?
My love for accessories was inspired by my grandmother. I am always asked where I got this piece and that piece and desired to open a shop with similar, distinctive statement accessories.
What was your a-ha moment that brought your idea into reality?
The a-ha moment was when "life is short" hit my home, literally. The loss of my mother-in-law and aunt within the same year really pushed me to make my daydream a reality.
Who is your ideal customer?
My ideal customer is a career woman, side hustler and entrepreneur. She wears many hats and sometimes needs a push to get her back on track. She loves to stand out but knows when to act up. She's a goal-getter. She's a BOSS.
What makes your business different?
We are different in that we are a gift shop that puts women first. Our customer is the ambitious woman and our mission is to empower, motivate and inspire her. A customer once said, "You have the most unique things. It's more than that though. I feel empowered." That's what makes us different!
What obstacles did you have to overcome while launching and growing your brand? How were you able to overcome them?
There were quite a few obstacles while launching and growing Love Peridot; the loss of loved ones, completing my MBA degree, working full-time and more. Of course, my circle is always there with an ear, a shoulder or help with whatever but more than anything, my faith helps me overcome it all. I believe what's for me is for me and I know where my help and strength come from.
What was the defining moment in your entrepreneurial journey? 
The decision to enter our own brick and mortar was the defining moment in my journey. I was feeling really "meh" and struggling with online sales not knowing if I would even continue in 2019. At the very end of 2018, God said, "Faint not!" And an opportunity to have a physical space in one of the most popping areas of my city opened up for me. Since opening, I've been able to collaborate and build amazing community around us.
Where do you see your company in 5-10 years?
In 5-10 years, Love Peridot will be your black Anthropologie or Bando with a few more locations in your favorite cities. I want to be a gift and accessory hub for the ambitious woman where she can get ALL THE THINGS for herself and girlfriends; especially the motivation that she needs to keep going and make it happen.
Where have you seen the biggest return on investment?
Our biggest return on investment at this point is from our physical location. We do get conversions from Instagram as well.
Do you have a mentor? If so, who?
I do not have an actual mentor. However, so many women inspire me to be my best daily. Charis Jones (Sassy Jones), Melissa Butler (The Lip Bar), and Morgan DeBaun (Blavity) have all shown me that I can make my dream happen MY WAY. Sarah Jakes Roberts shows me that I can believe in God and still evolve.
Biggest lesson you've learned in business?
The biggest lesson I've learned thus far is to always believe in myself and bet on myself. I'm learning that I am not an impostor! I'm making ish happen and it is 100% okay to tell the world all about it. I went from being shy about my accomplishments to owning and celebrating them. A bonus lesson is there is no need to compare; my way is perfect.
Anything else you would like for people to know, or take away from 
Girl, do you!
NEVER settle. You deserve God's best.
It's okay to feel fear for the moment but don't let it take over your story.
Everything will fall into place as it should.
Keep going.
For more Love Peridot, follow them on social media @shoploveperidot.