For Beyoncé, silence is golden.
---
The 34-year-old pop star usually allows her work to speak for itself, and it's been years since she's spoke in-depth about...well, anything.
But it's a formula that works very well for her brand. She could ghost drop a song without promoting it, and rack up more than 7 million YouTube views. She could talk about the impact "Formation" has had on some people, but it's apparent when some folks are still blasting it like it just came out yesterday.
What we know is that she does want to speak on these things when she's ready. It seems that her time has come, as the mega-star sat down with Elle to discuss what feminism means to her and why she pushes it so hard, as well as the controversy surrounding 'Formation,' and the moment she discovered she had power.
Check out the best parts of the interview below.
ON WHAT FEMINISM MEANS TO HER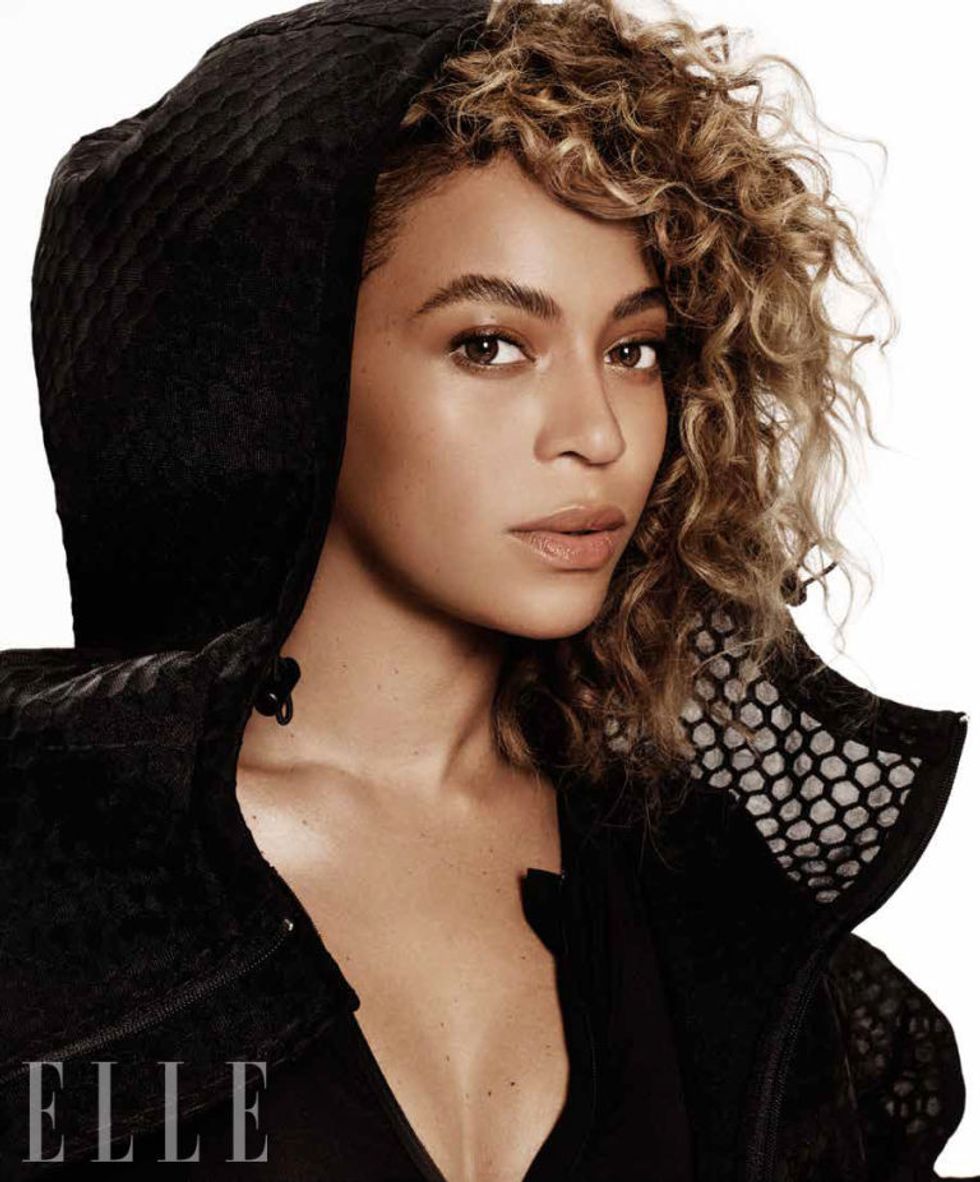 ELLE.com
I put the definition of feminist in my song ["Flawless"] and on my tour, not for propaganda or to proclaim to the world that I'm a feminist, but to give clarity to the true meaning. I'm not really sure people know or understand what a feminist is, but it's very simple. It's someone who believes in equal rights for men and women..

I don't understand the negative connotation of the word, or why it should exclude the opposite sex. If you are a man who believes your daughter should have the same opportunities and rights as your son, then you're a feminist. We need men and women to understand the double standards that still exist in this world, and we need to have a real conversation so we can begin to make changes. Ask anyone, man or woman, "Do you want your daughter to have 75 cents when she deserves $1?" What do you think the answer would be? When we talk about equal rights, there are issues that face women disproportionately...I don't like or embrace any label. I don't want calling myself a feminist to make it feel like that's my one priority, over racism or sexism or anything else. I'm just exhausted by labels and tired of being boxed in. If you believe in equal rights, the same way society allows a man to express his darkness, to express his pain, to express his sexuality, to express his opinion—I feel that women have the same rights.

[easy-tweet tweet="I'm just exhausted by labels and tired of being boxed in -Beyonce"]
ON WHAT PEOPLE MISUNDERSTOOD ABOUT 'FORMATION'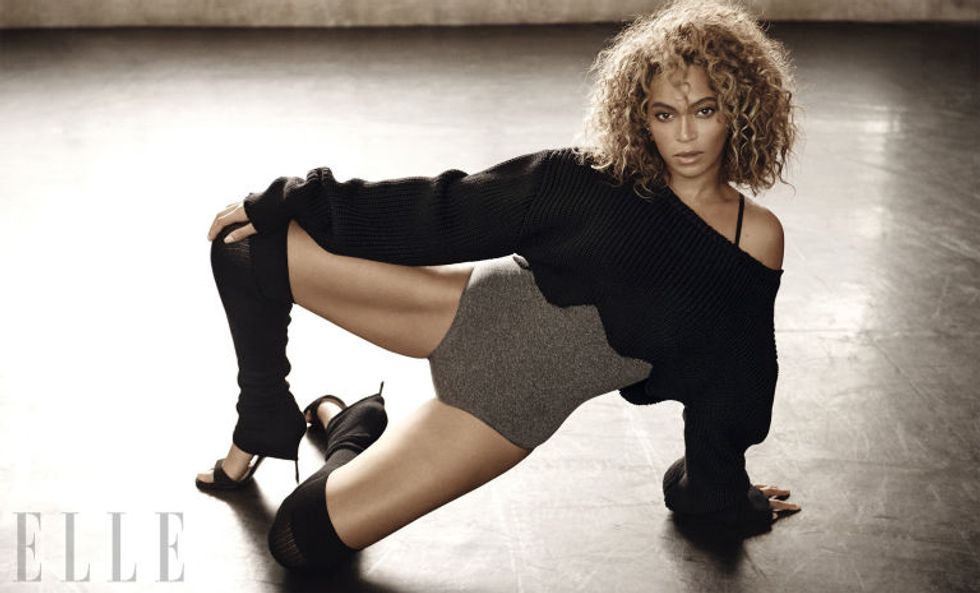 Elle.com
I mean, I'm an artist and I think the most powerful art is usually misunderstood. But anyone who perceives my message as anti-police is completely mistaken. I have so much admiration and respect for officers and the families of officers who sacrifice themselves to keep us safe. But let's be clear: I am against police brutality and injustice. Those are two separate things. If celebrating my roots and culture during Black History Month made anyone uncomfortable, those feelings were there long before a video and long before me. I'm proud of what we created and I'm proud to be a part of a conversation that is pushing things forward in a positive way.
ON WHAT SHE'S LEARNED ABOUT BEING A BOSS WOMAN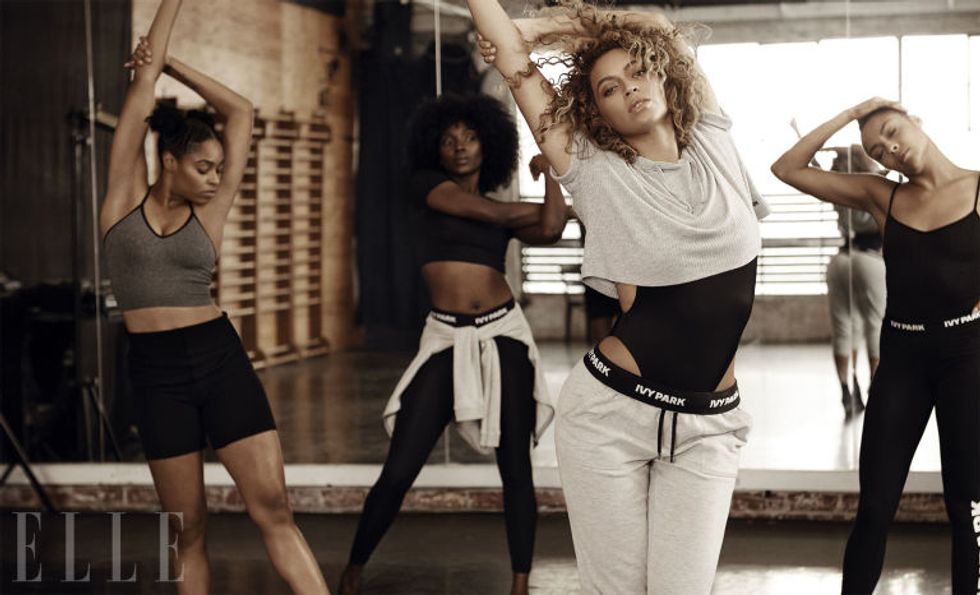 Elle.com
It's exciting, but having the power to make every final decision and being accountable for them is definitely a burden and a blessing. To me, power is making things happen without asking for permission. It's affecting the way people perceive themselves and the world around them. It's making people stand up with pride.

[easy-tweet tweet="Power Is about making things happen without asking for permission - Beyoncé"]
ON HOW SHE DISCOVERED HER POWER
I'd say I discovered my power after the first Destiny's Child album. The label didn't really believe we were pop stars. They underestimated us, and because of that, they allowed us to write our own songs and write our own video treatments. It ended up being the best thing, because that's when I became an artist and took control. It wasn't a conscious thing. It was because we had a vision for ourselves and nobody really cared to ask us what our vision was. So we created it on our own, and once it was successful, I realized that we had the power to create whatever vision we wanted for ourselves. We didn't have to go through other writers or have the label create our launch plans—we had the power to create those things ourselves.
ON THE IMPORTANCE OF SELF-CARE FOR WORKING WOMEN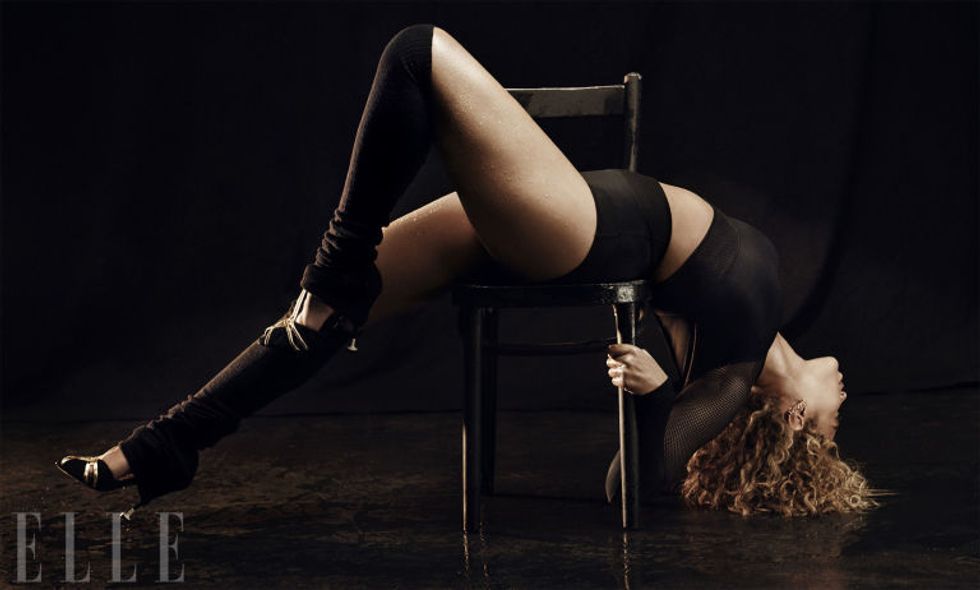 Elle.com
It's really about changing the conversation. It's not about perfection. It's about purpose. We have to care about our bodies and what we put in them. Women have to take the time to focus on our mental health—take time for self, for the spiritual, without feeling guilty or selfish. The world will see you the way you see you, and treat you the way you treat yourself.
[easy-tweet tweet="It's not about perfection. It's about purpose - Beyonce"]
WHAT'S NEXT FOR BEYONCE
Art that makes people feel proud of their struggle. Everyone experiences pain, but sometimes you need to be uncomfortable to transform. Pain is not pretty, but I wasn't able to hold my daughter in my arms until I experienced the pain of childbirth!
[easy-tweet tweet="Sometimes you have to be uncomfortable to transform -Beyonce"]
Read the rest of Beyoncé's interview over at Elle!