There are thousands and thousands of dancers in the world...
---
And in all of the music videos that I've seen Drake appear in, I've never considered him to be one of them.
But Drake proves our feelings about his dance moves are irrelevant in his latest (and probably his most anticipated) music video, Hotline Bling.  We were already feeling the song when it dropped after his Meek Mill dis "Charged Up," but Drake takes his Carlton, Bachata flow from "fleek" to "unbothered" in the visuals for his latest music video.
Look at Papi swinging that arm like he just won a dice game! Get it daddy!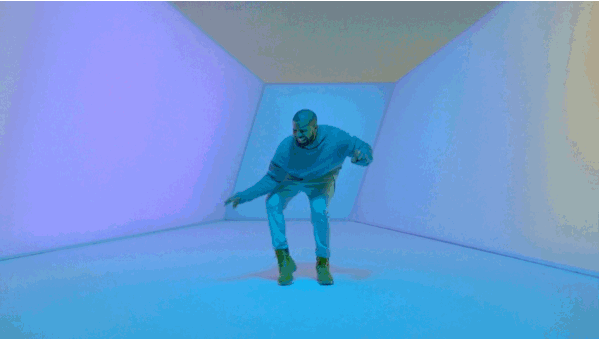 I'm pretty sure he remixed The Dougie right here. But he still manages to look good doing the Dougie 2.0 while rocking his OVO seater.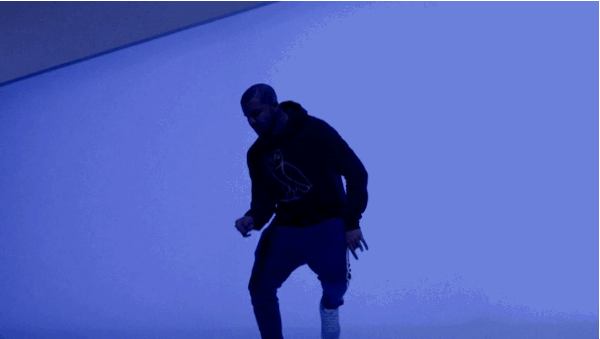 In case you had not guessed by now, this next gif is a great opportunity for you to join in the #DrakeALwaysOnBeat hashtag. Just saying that you can play a Ricky Martin song over the gif below, and Drake would still be getting it.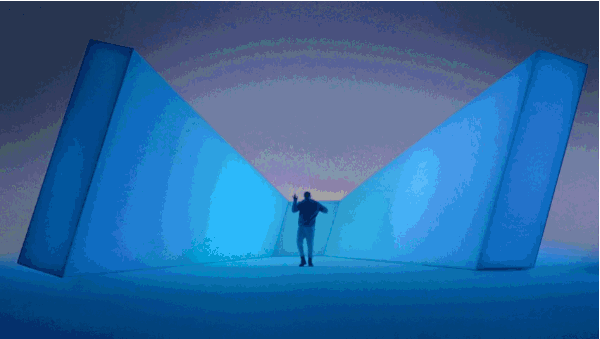 "Hotline Bling" has been a hit since it debuted on the OVO Sound Beats radio show back in July. Since then, it's slowly creeping on a come up to number one on the charts. Hopefully the visuals below of Drake doing his modified version of the Stanky Leg will give this song the push it needs to number one.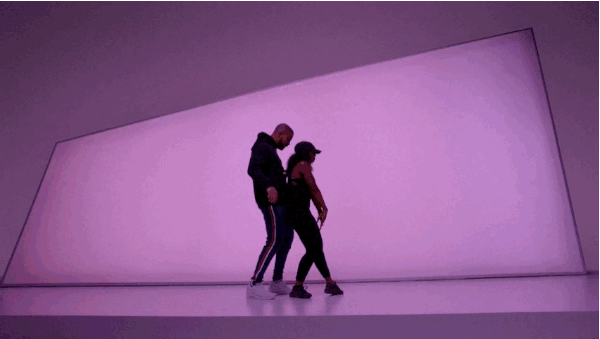 And of course, when your girlfriend is humping the floor, you take a nap on her booty.   That's exactly what you do!  YOLO.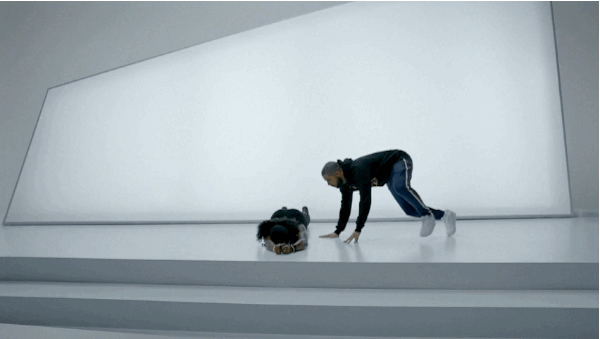 There's also the signature move you do at a basement party when the DJ hits that Dancehall mix!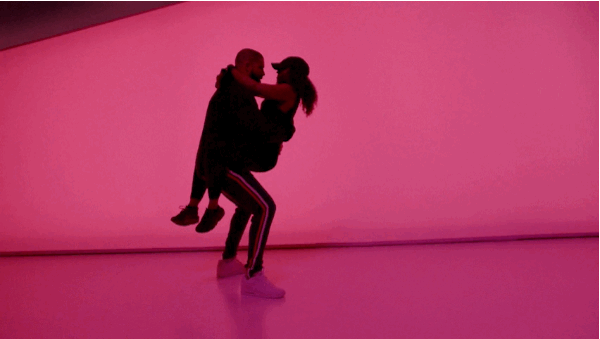 According to #DrakeAlwaysOnBeat, these moves are suitable to a variety of music like the theme song to The Cosby Show,  Living Single, and also Santana's Maria (Westside Story):
#DrakeAlwaysOnBeat Had to do one 😂 pic.twitter.com/JF6GJl0EGL

— Matthew A. Cherry (@MatthewACherry) October 20, 2015
Oh Drake!
Obviously fans are excited about this new single, as it's currently sitting at #2 on Billboard's Hot 100, and from the looks of things, Drake is going to cha-cha all the way to #1.  "Hotline Bling" is such a big deal that other artists have offered up their remix versions, including Erykah Badu, Iman Shumpert, Keyshia Cole, Mila J., Trina, and  Kehlani & Charli Puth (I liked this version a lot).
Watch the full video below, and tell us what you think.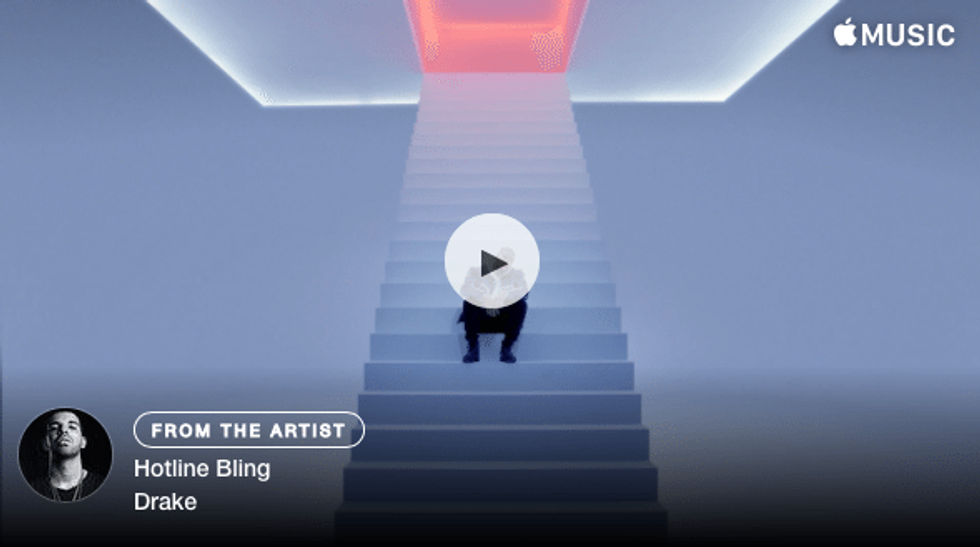 P.S. If you love Drake's "Hotline Bling," then you may also love D.R.A.M's "Cha Cha!" Last night, D.R.A.M tweeted that he felt "Hotline Bling" was heavily influenced by his song: