---
"Pauleanna, you don't just drop gems. You throw them at people's heads."
This statement from Tanisha, (an xoTribe member and one of Pauleanna's mentees) clearly explains the awe-inspiring experience that was had during the recent xoTribe Mentor Monday fireside chat with Pauleanna Reid.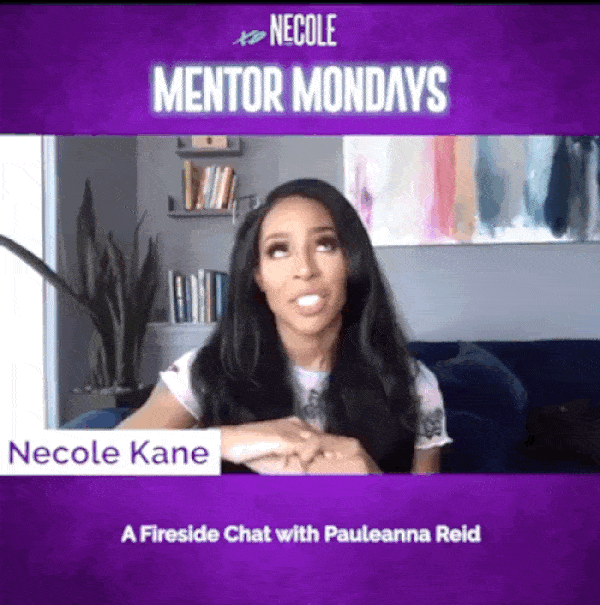 On August 18, with more than 100 women in attendance, Pauleanna Reid engaged in, what felt like to me, an intimate, one-on-one conversation. Not only was it transparent and authentic, but there were also real-life actionable items and takeaways shared. Personally, my confidence and courage increased significantly as a result of the experience with college dropout turned six-figure entrepreneur, Pauleanna Reid.

As a Senior Contributor at Forbes, Pauleanna captivates readers by interviewing and sharing stories about phenomenal and successful entrepreneurs. Additionally, she lends her abilities as a ghostwriter to help celebrities and CEOs bring their books to life…and all while mentoring hundreds of career-driven women through her mentor program, New Girl On The Block.
Pauleanna may have dropped out of college, but she definitely dropped major gems about navigating life as an entrepreneur:
1

.

Before you transition as a full-time entrepreneur, make sure you have a plan.
You don't want to start a business out of desperation versus passion. For Pauleanna, it was imperative that she paid down debt and saw a proven track record of sales for at least a year before she fully transitioned. Once her side hustle revenue surpassed her corporate salary, it was one of the first signs that helped her realize it was time. Soon after, she "hired smart and hired fast" (e.g., executive assistant, videographer, graphic designer, and writers), having learned that it's the "responsibility of the CEO to grow the business, but the responsibility of the team to maintain it."
2

.

Practice getting comfortable with being uncomfortable.
Pauleanna constantly practices this each day by trying something new that scares her. Not to mention, she repeatedly reminds herself, just as she reminded us, that "we come from a lineage of excellence." By remembering and practicing this, it helps build confidence and courage so you can push through fear and self-doubt, as well as help conquer imposter syndrome.
3

.

Be strategic about networking.
Instead of going to multiple events, Pauleanna is very strategic about the types of, as well as the number of, events that she attends. She prefers more one-on-one connections, and each month, she sets a goal for the number of strangers she wants to meet. Making the best use of your time means being more strategic about how you use it, as well as how you allow others to use your time.
4

.

Craft and practice your elevator pitch.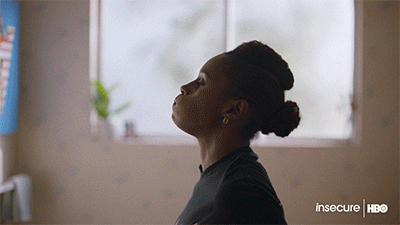 Giphy
Even though you may have more than one elevator pitch depending on your audience or the ask, your elevator pitch should communicate: who you are, what you do, who you help, and the benefit of working with you. Most importantly, it should provide some insight as to what you and your business will do to help them.
5

.

Don't be intimidated by or get caught up in titles.
This applies whether it's your title or the title of the person that you're pitching to. In other words, don't be afraid to shoot your shot. Even if there isn't opportunity for you and that person to work together, they may know of someone else in their network.
Also, as Pauleanna put it, "there's a difference between your title and your purpose." Understand that your purpose isn't always tied to a paycheck. Hence, you may have to do things outside of your work or business to help live out your purpose.
6

.

"Everyone else is concerned with leveling up, but I'm dedicated to maintaining excellence where I am."
As Pauleanna stated "a lot of people are good at 8 different things and phenomenal at nothing," but it's better to learn how to master and give 100% to one thing at a time. As she explained, "pursue the path that has the least resistance by doing what comes the most natural and easiest to you." Don't be that person who "does a little bit of everything, but really does nothing at all.
7

.

Keep telling your story because "every single day you're going to have new attention."
Regardless of the number of followers or customers you may have today, think of the hundreds, thousands, and millions who have yet to hear your story. "There's always something new to reveal," Pauleanna mentioned, "And you can always penetrate the same story from different angles." Whether you know it or not, someone is waiting and needs to hear your story. Ultimately, it comes down to being transparent and connecting the dots of your life to the lives of those you speak to.
8

.

Remember your why.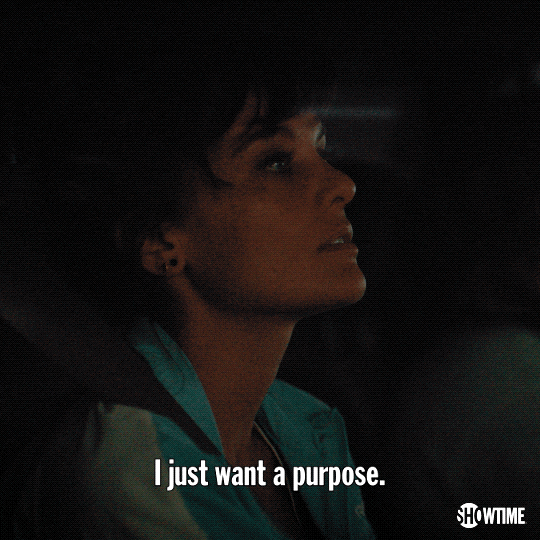 season 1 comedy GIF by Showtime
Giphy
When fear and self-doubt start to creep in, ask yourself: why am I here, what am I fighting for, and why am I doing this? Pauleanna actually reads her goals aloud each and every morning as a way to help set the tone and energy for that day.
9

.

 "Crawling is OK," but comparison is not.
If you're not careful, social media can easily trick you into thinking that success happens instantly or overnight. However, the reality is that everyone has to start somewhere, and you can't always see the story behind the success. I love when Pauleanna said, "The only way I know how to climb out of a hole is gradually. If you can't run, then walk, if you can't walk, then crawl." You have to be patient with yourself and believe that "what's for you, won't miss you."
To watch the playback of this Mentor Monday's session and other exclusive workshops, join our xoTribe membership community today!
Featured image courtesy of Pauleanna Reid