Women who have big boobs like to go swimming too! And sometimes it can be so hard to find a bathing suit that doesn't just fit but is actually flattering. No offense, we're just not trying to look like somebody's granny.
---
We know we have a lot to work with, but that doesn't mean that we can't have cute things to rock on the beach or sitting pretty poolside.
Lucky for us, companies and fashion brands have finally caught up and blessed us with swimsuits that are everything most of us big-breasted women could want. Thank God because swimsuit season is almost here. Take a look at some of our favorite picks below:
Madame High Waist Underwire Bikini x Swimsuits For All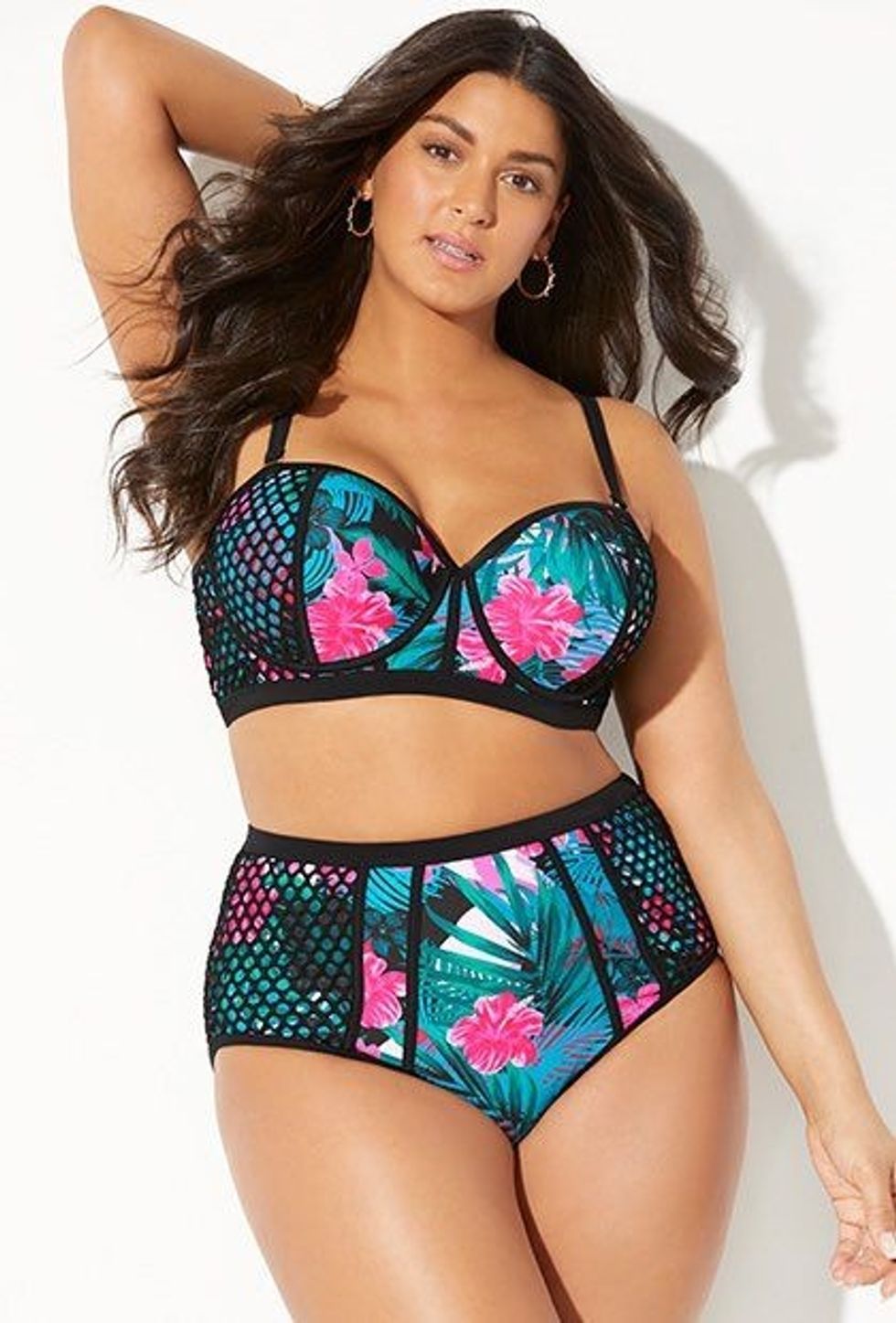 swimsuitsforall.com
Not only are the patterns super cute, but the discrete underwire provides even more support during your fun in the sun.
Paradise Palm Flounce Bikini x Elomi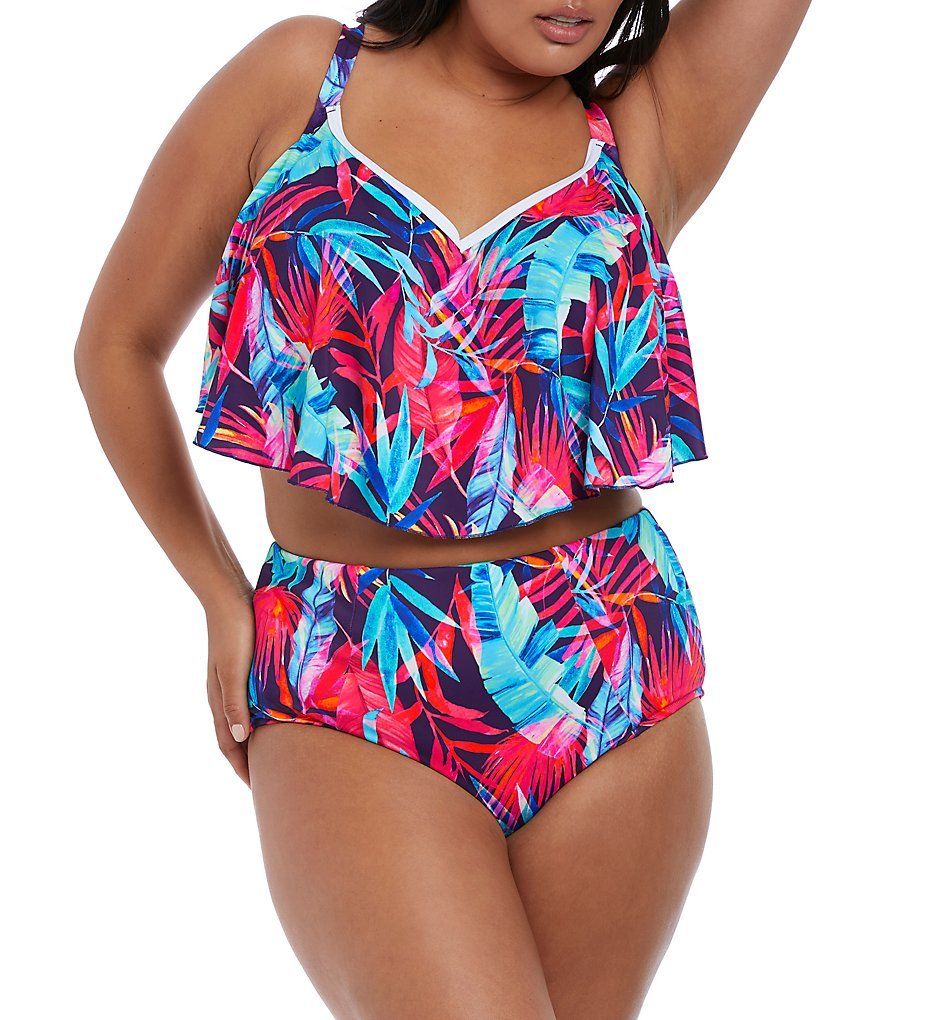 Elomi
Can you see your frolicking on the beach in this one? It's everything!
The Amalfi Ribbed x Andie Swim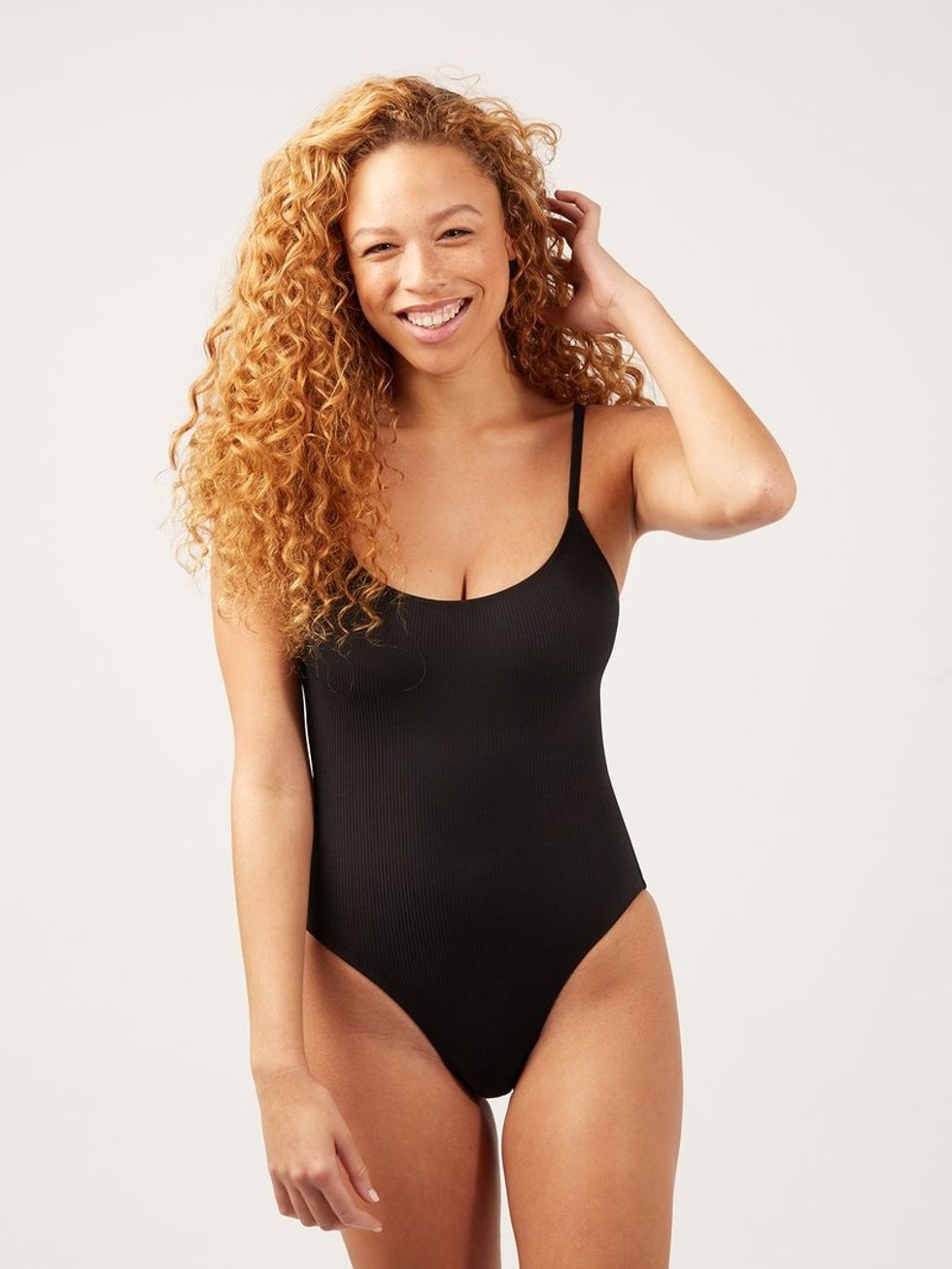 Andie Swim
The spandex and nylon combo will keep you comfortable and make sure your boobs stay intact. Just get it a size up!
Honey Graphic One-Piece x Forever 21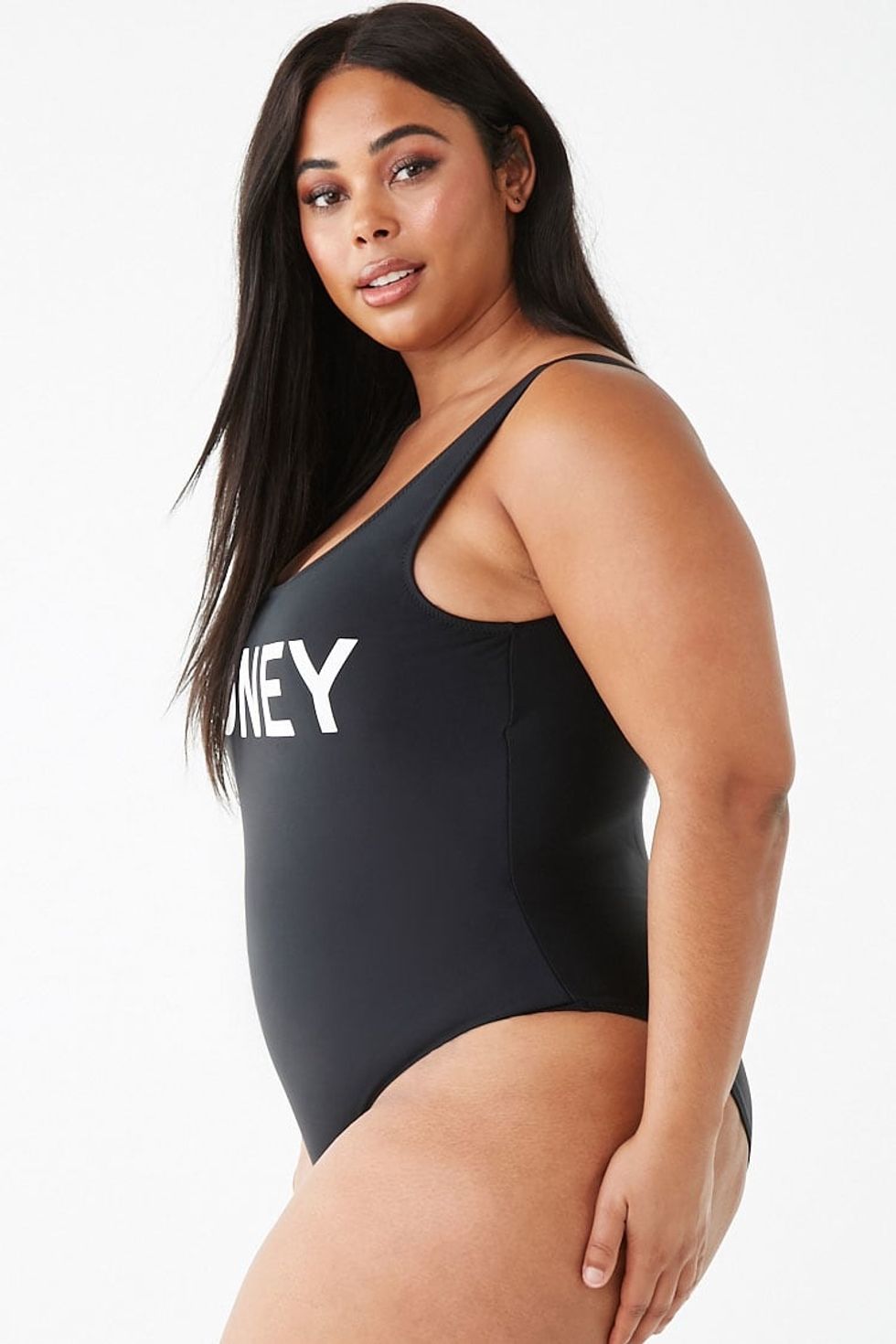 www.forever21.com
Forever 21 continues to nail it with its plus-size line, and this adorable Honey swimsuit is no different.
Curve, High Leg, High waist Bikini x ASOS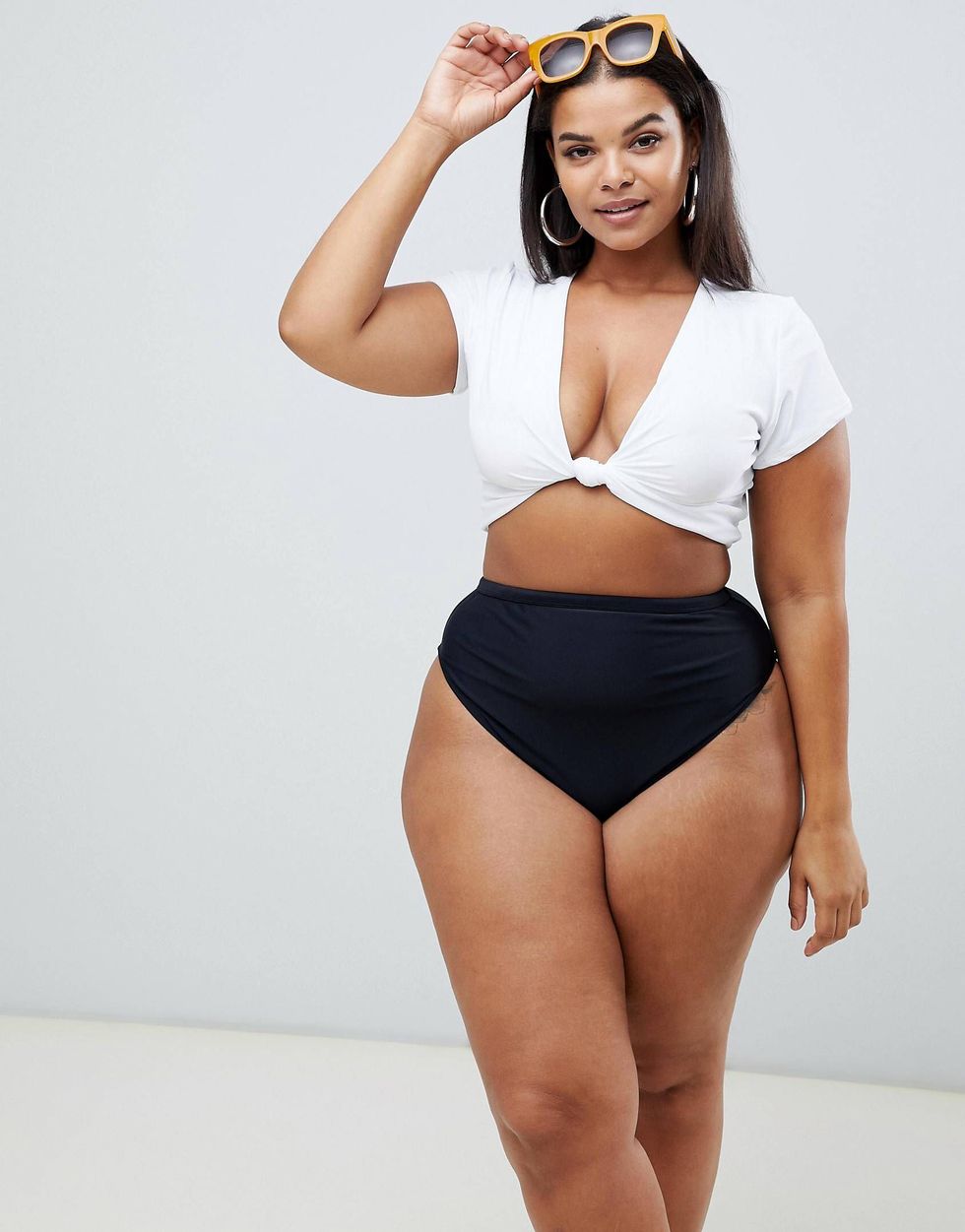 ASOS
This classic black and white piece goes beyond the traditional two-piece with a crop-top inspired top. And it's perfect for women with fuller breasts!
Beachfront V-Neck one Piece Swimsuit x Swimsuits For All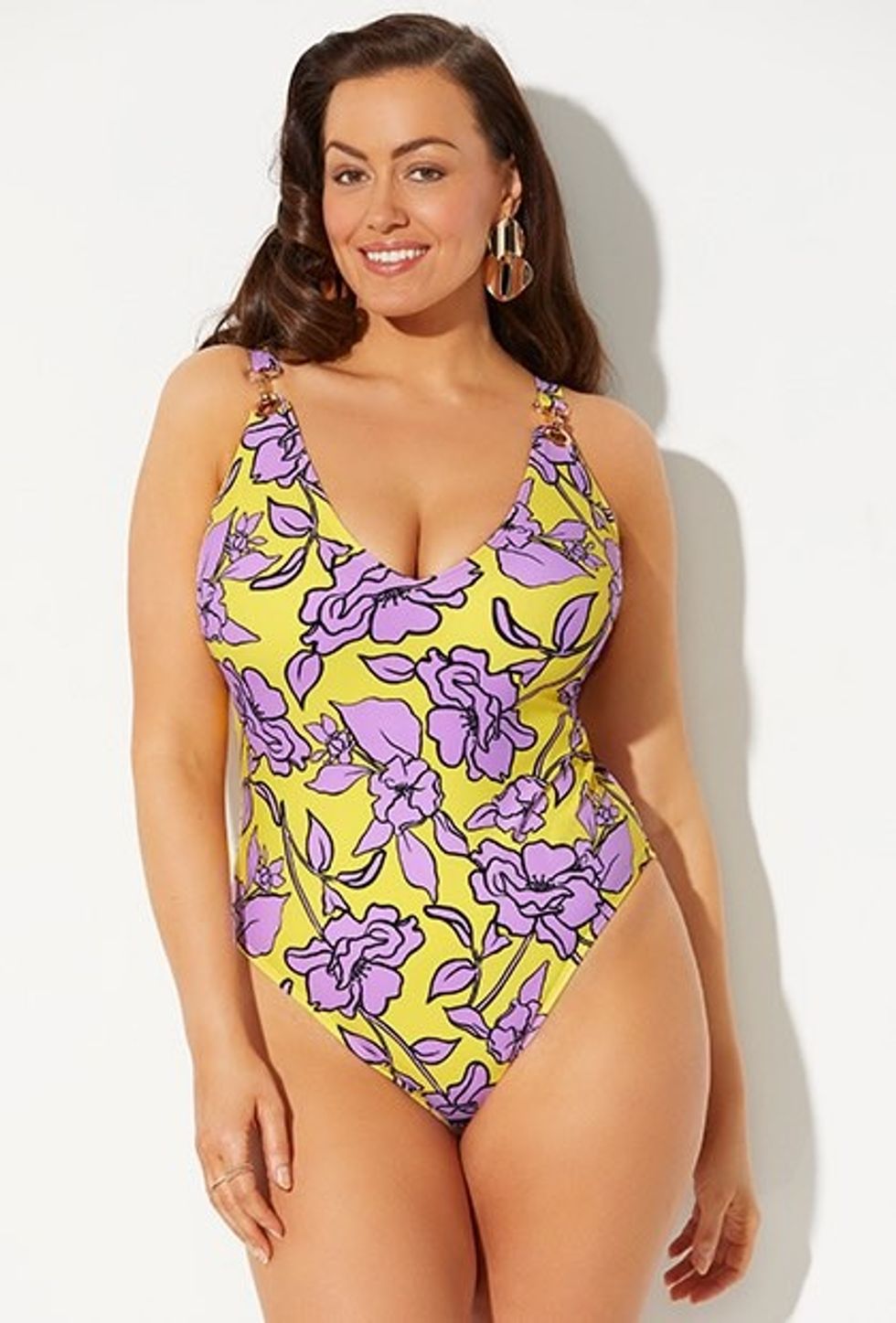 swimsuitsforall.com
Who said women with big boobs can't rock patterns? This purple floral suit with a yellow background is giving all the feels.
Bow-Tie One Shoulder One Piece x Target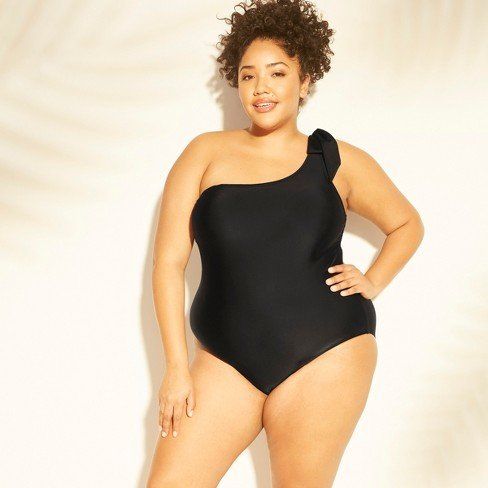 target.com
An all-black swimsuit will never steer you wrong. And the bow-tie shoulder strap adds an extra dose of sexy.
Wolf & Whistle Contrast Swimsuit x ASOS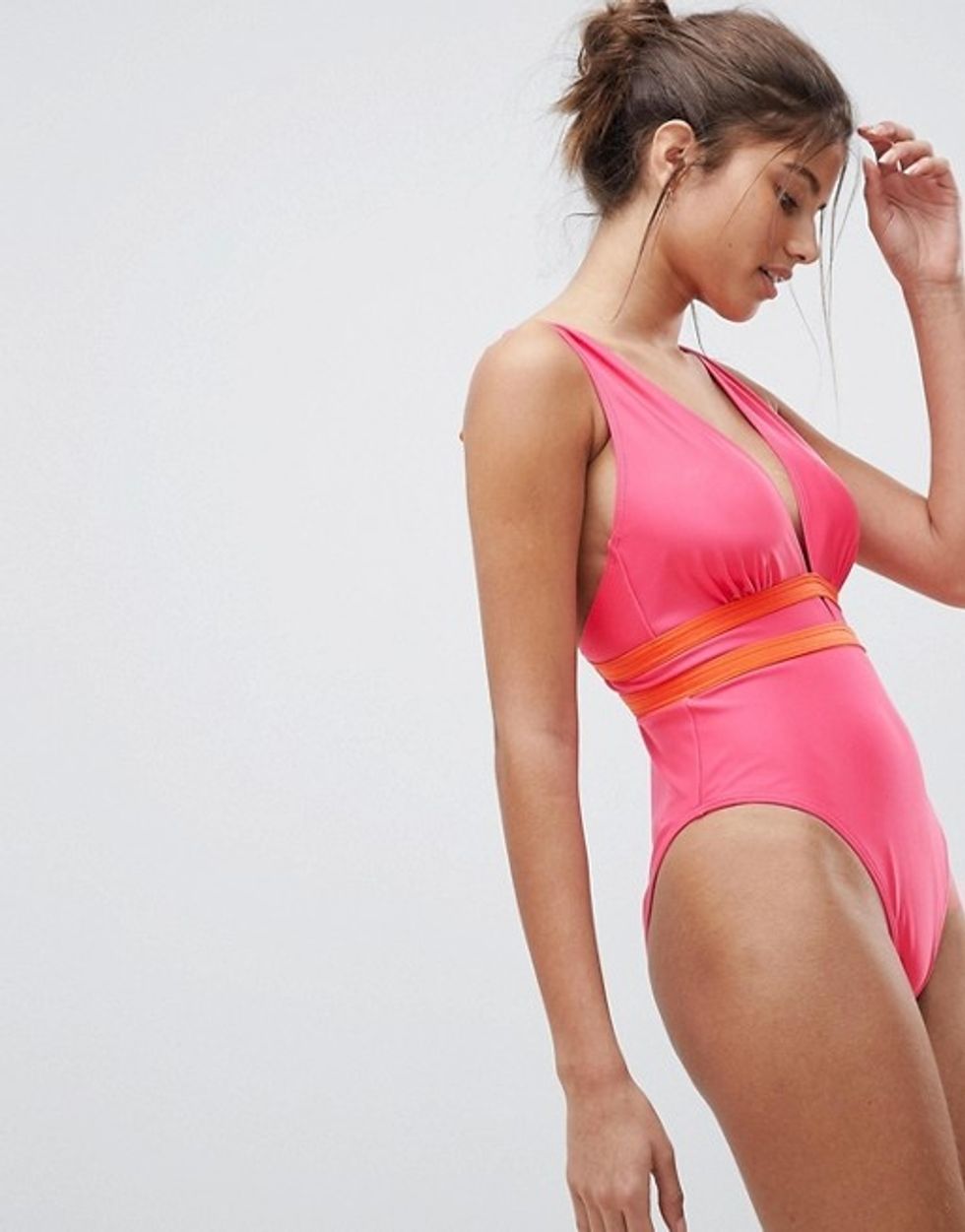 ASOS
You don't have to worry about your breasts falling out of this plunging neckline swimsuit.
Miraclesuit x Macy's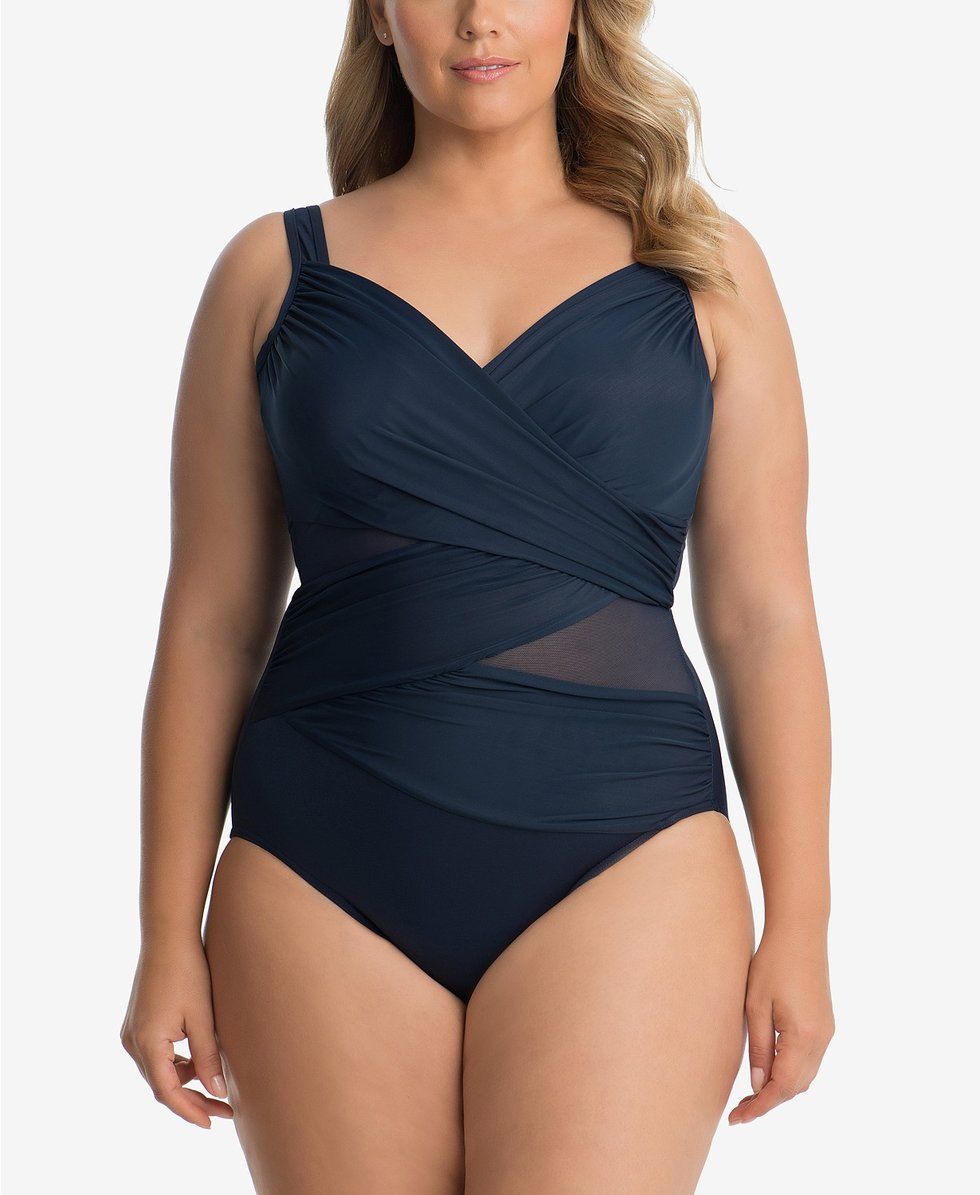 Macy's
This is proof you don't have to sacrifice a cute swimsuit for your boobs to stay in place!
Secret-Slim Graphic Swimsuit x Old Navy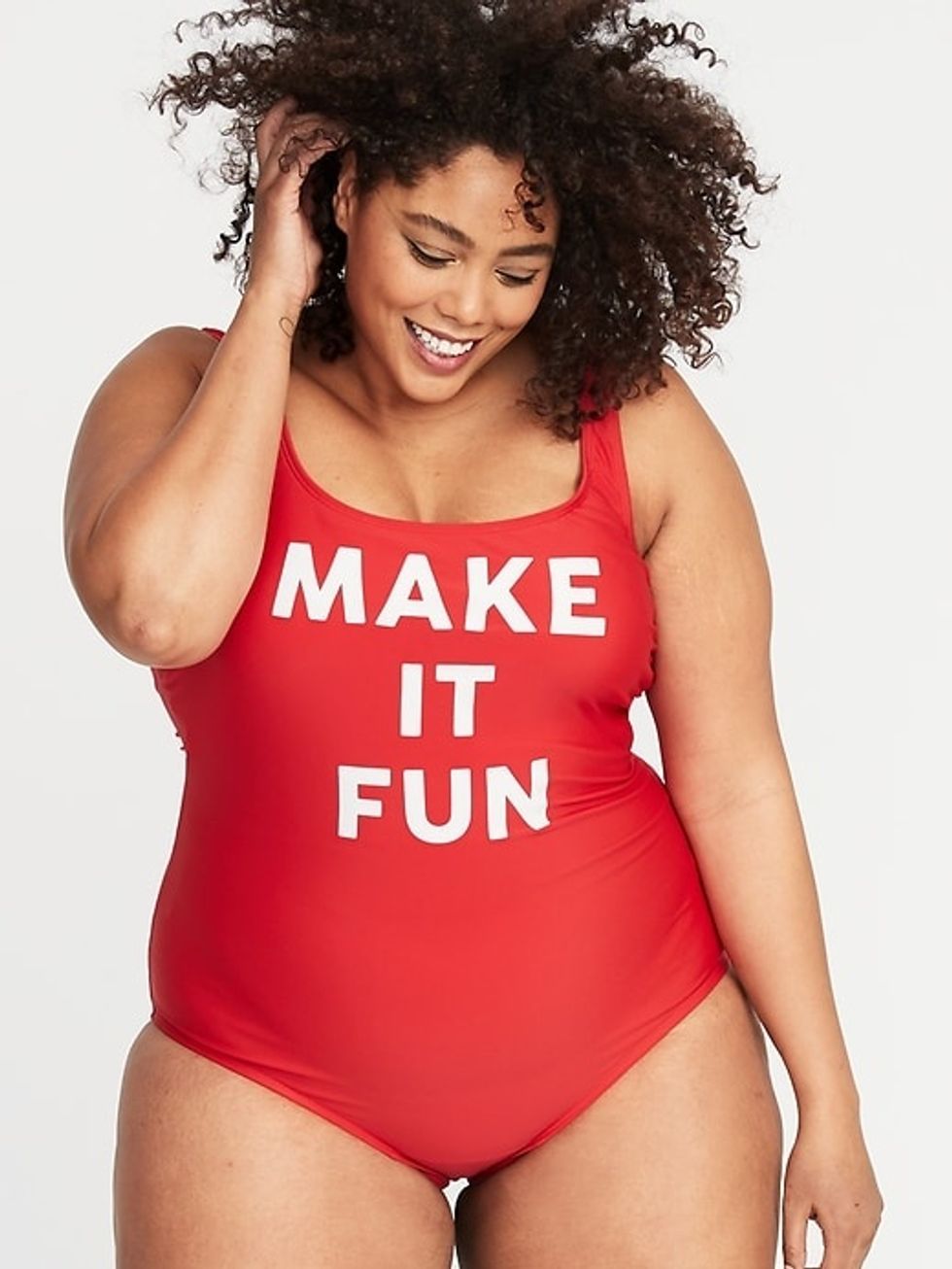 oldnavy.gap.com
Bring good times to the beach in this super cute "Make It Fun" one-piece.
The Voyager x Summer Salt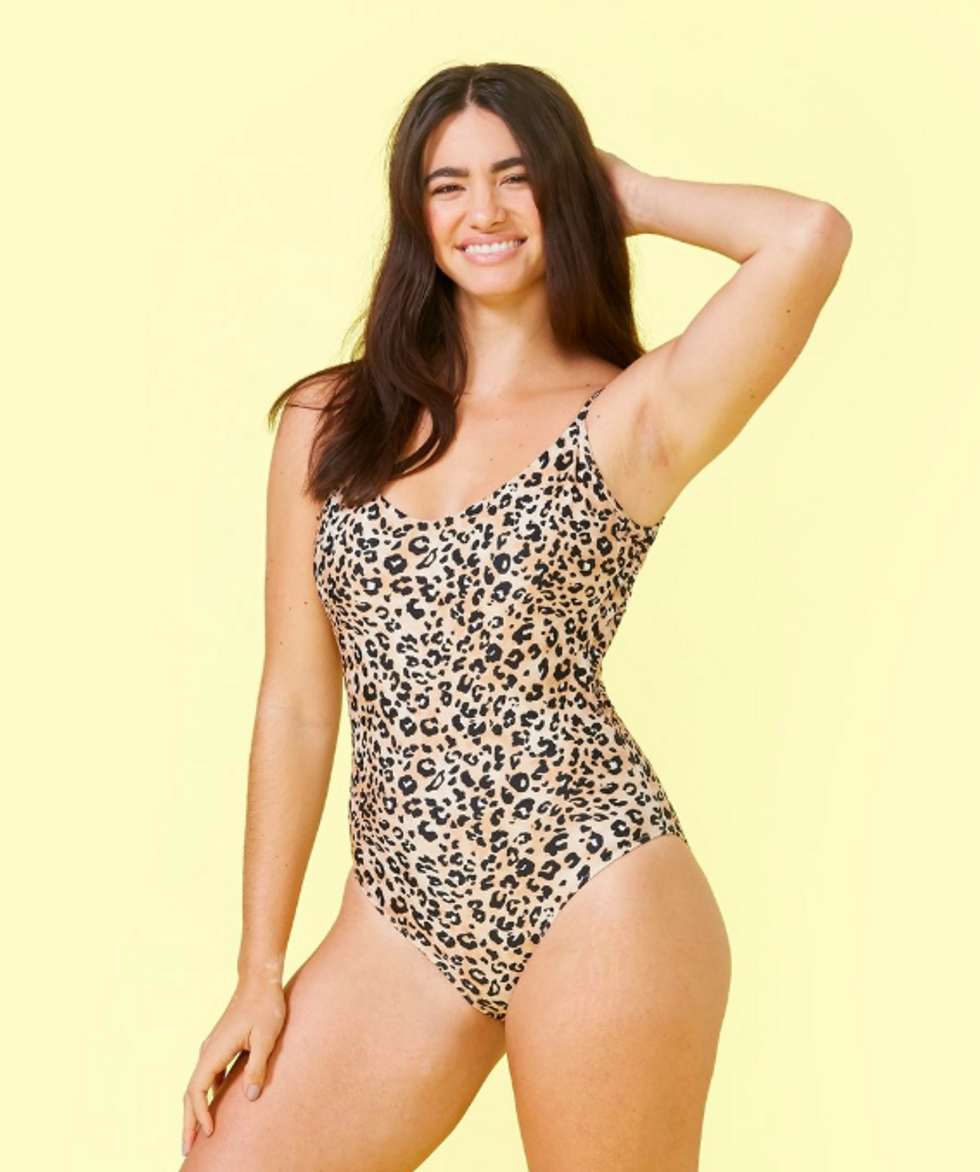 Summer Salt
Turn heads for the right reasons with this adorable leopard-print suit.
Featured image by Getty Images.