---
Times like this, I wish hair salons provided Life Alert because my curls have fallen and they can't get up.
After months of relentless heat and chemical processing, my tresses are tired and seem to have given up the good fight. With all of this newfound time on my hands, I'm just about ready to press the reset button on my curl pattern and this big chop-inspired thread on Twitter isn't making my scissor envy any better.
In a thread created by YouTuber, Chandler Alysse, hundreds of women flooded Twitter with the results from their big chop and tips that keep their curls poppin' and it was absolutely everything. Chandler, who experienced hella growth since her big chop, said that implementing apple cider vinegar, rice water, Jamaican black castor oil, and products from Bella Curls have allowed her curls to return with a vengeance.

Along with Chandler, other queens dropped their tips for regrowth and maintenance after their big chop and we have all the details.
Scroll below for some of our faves!
@GoldAFrancois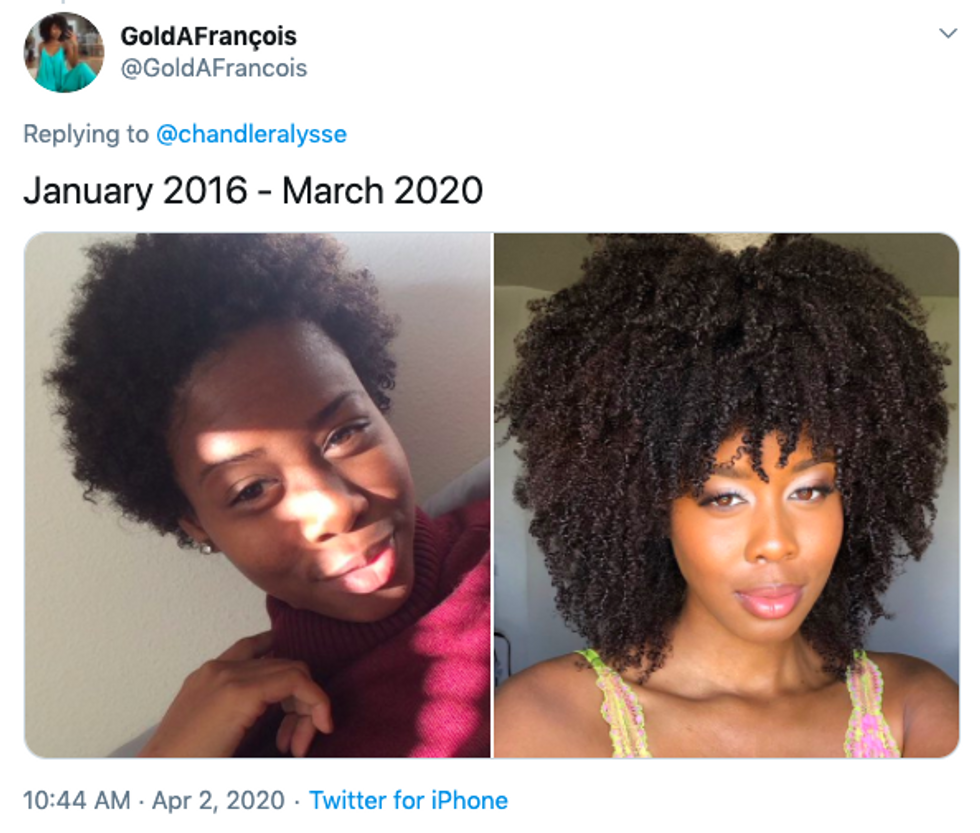 Twitter
"My best advice would be look into using aloe vera as a leave-in or a gel and try wearing [a] low manipulation style as much as possible while keeping it moisturized!"
@ohitsbreee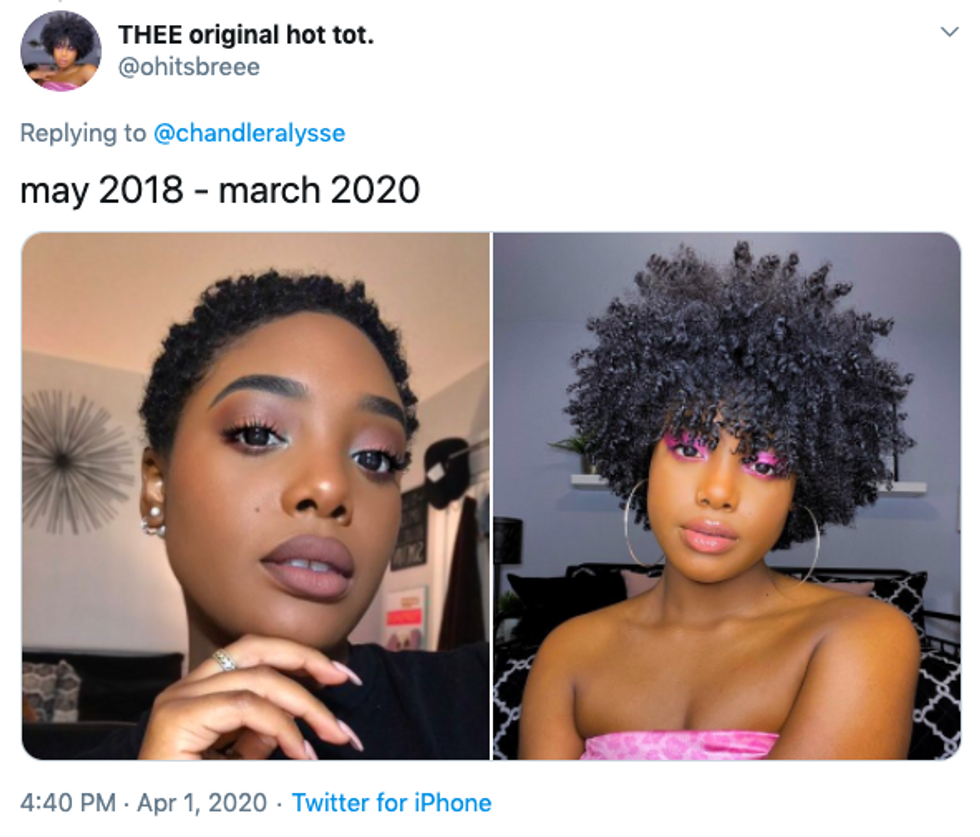 Twitter
@itslanette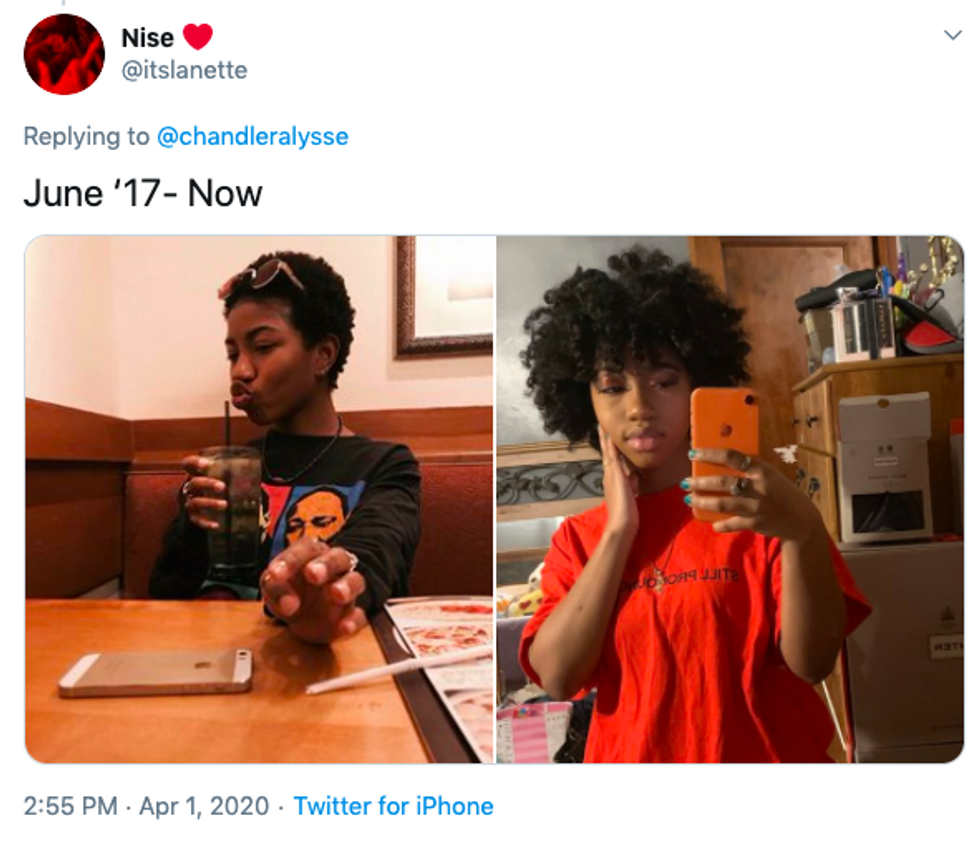 Twitter
"I did regular flat twists and then added perm rods to the ends. That's day 3 hair in the picture too."
"At night I put my hair in little ponytails to stretch the roots, cover with my bonnet, and pick it in the morning."

@tonayalorennexo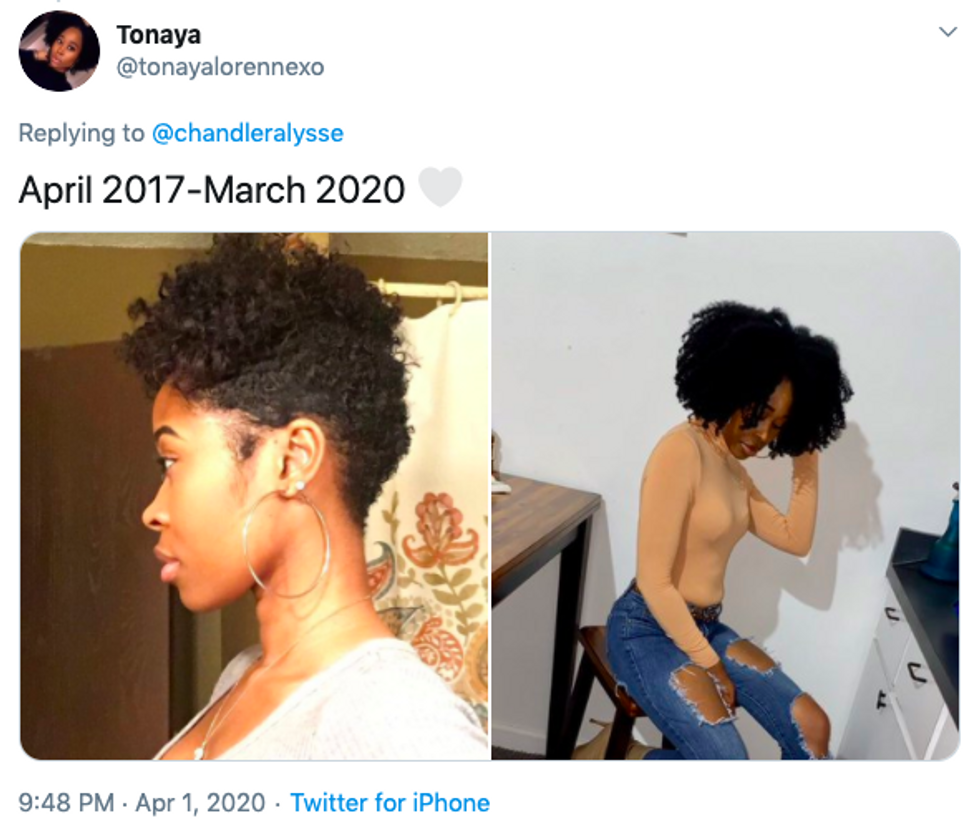 Twitter
@sorpeguero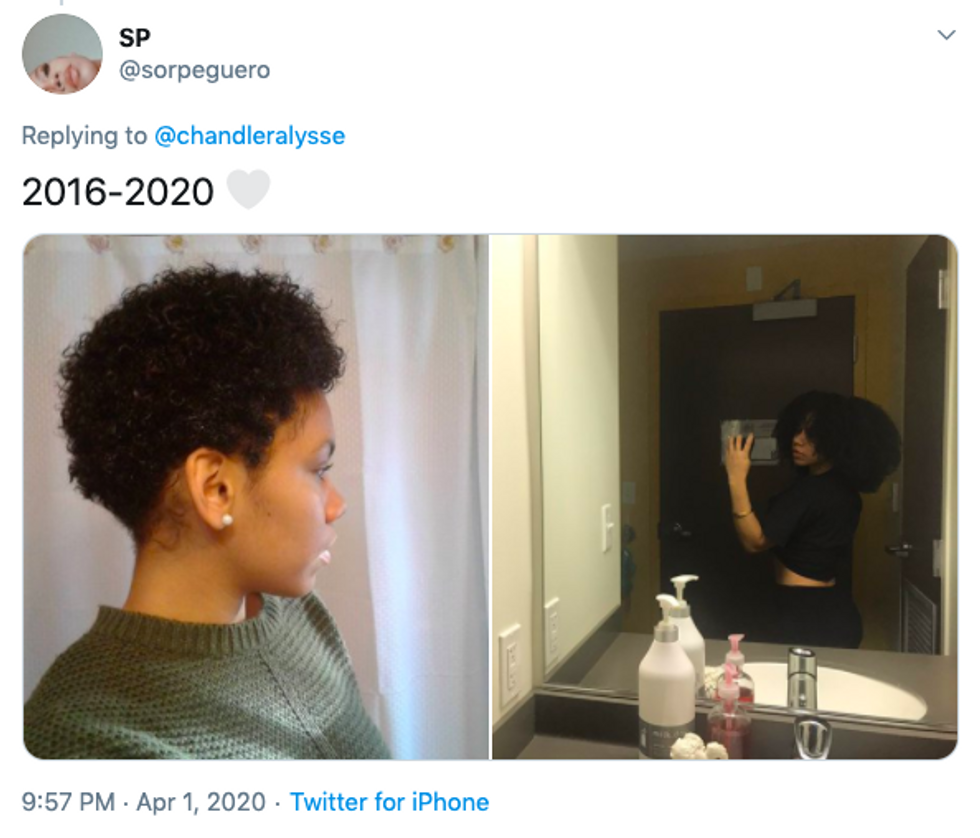 Twitter
"Moisturize! Make sure your scalp is always clean. LOTS of hair masks, lots of scalp massages. Sulfate-free shampoo. Satin pillowcase/bonnet, hydrate hydrate hydrate! Protective styles but still moisturizing. I figured out what worked for me, it took years."
@loveleighla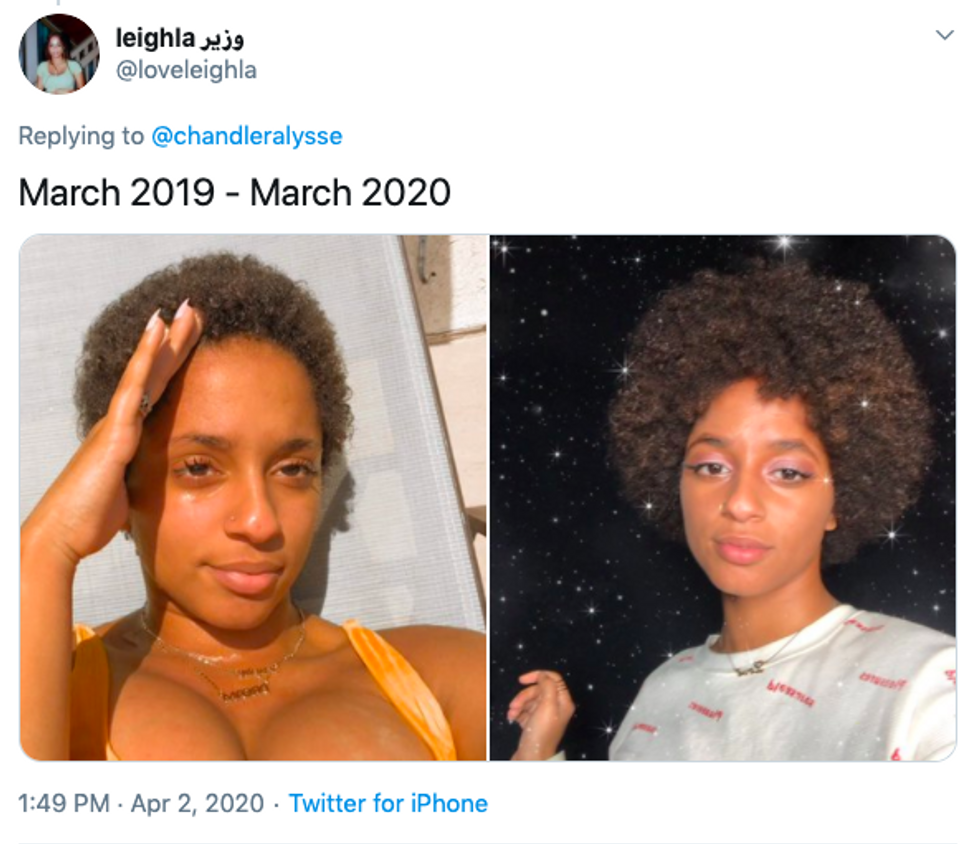 Twitter
@_lookinforlay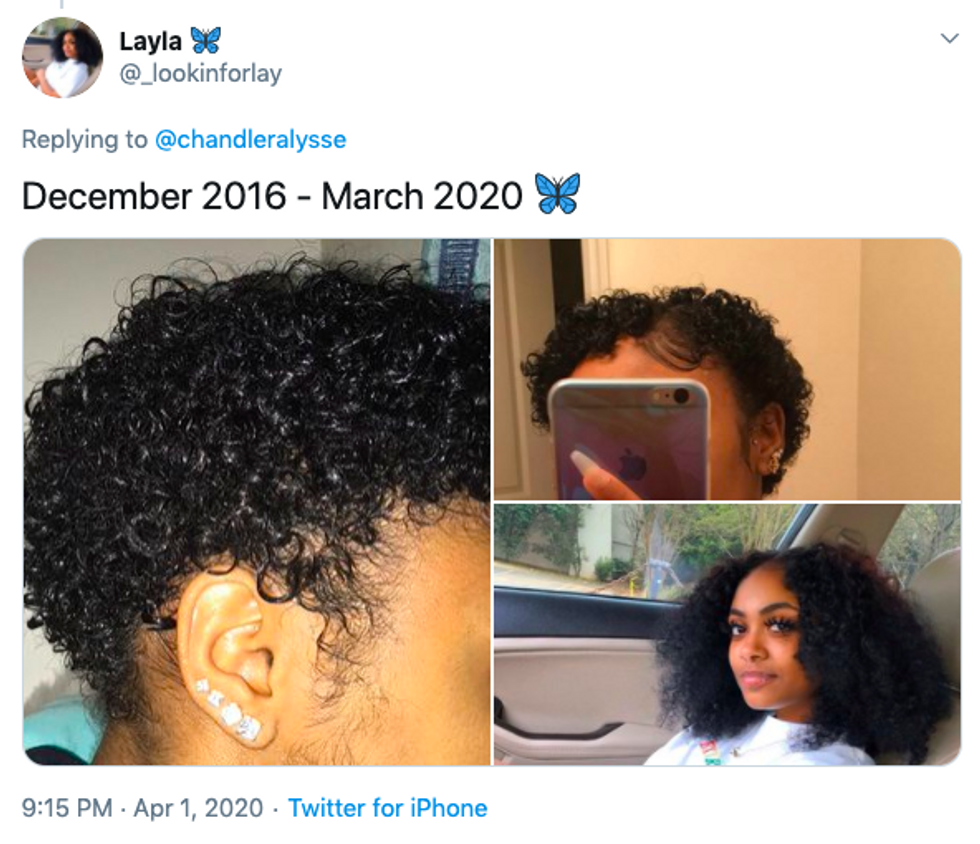 Twitter
@karlamary440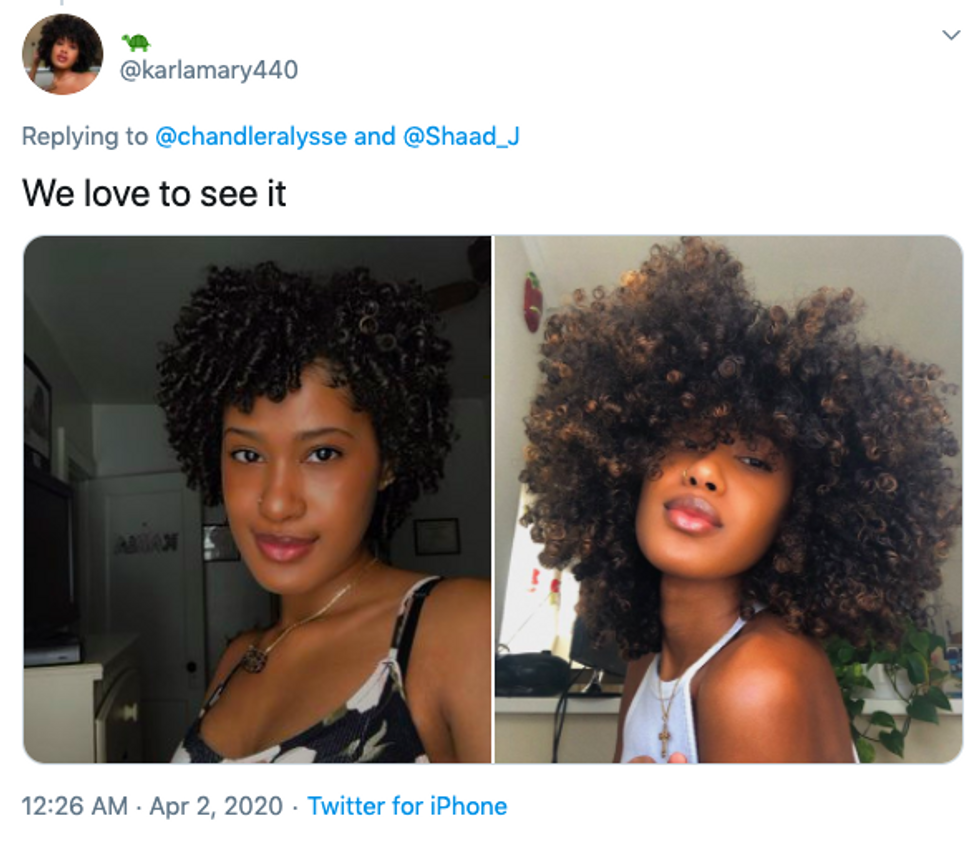 Twitter
@_gvddess_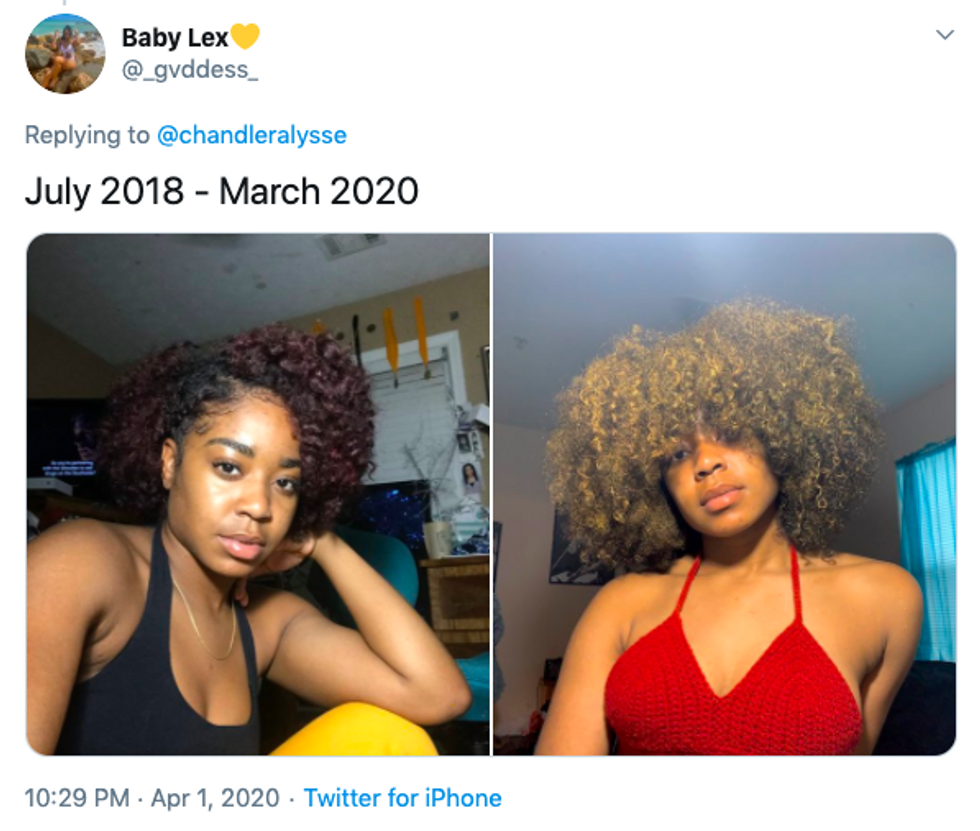 Twitter
"Wet Line Xtreme, Lotta Body Leave-in Conditioner, and coconut oil."
@maurachanz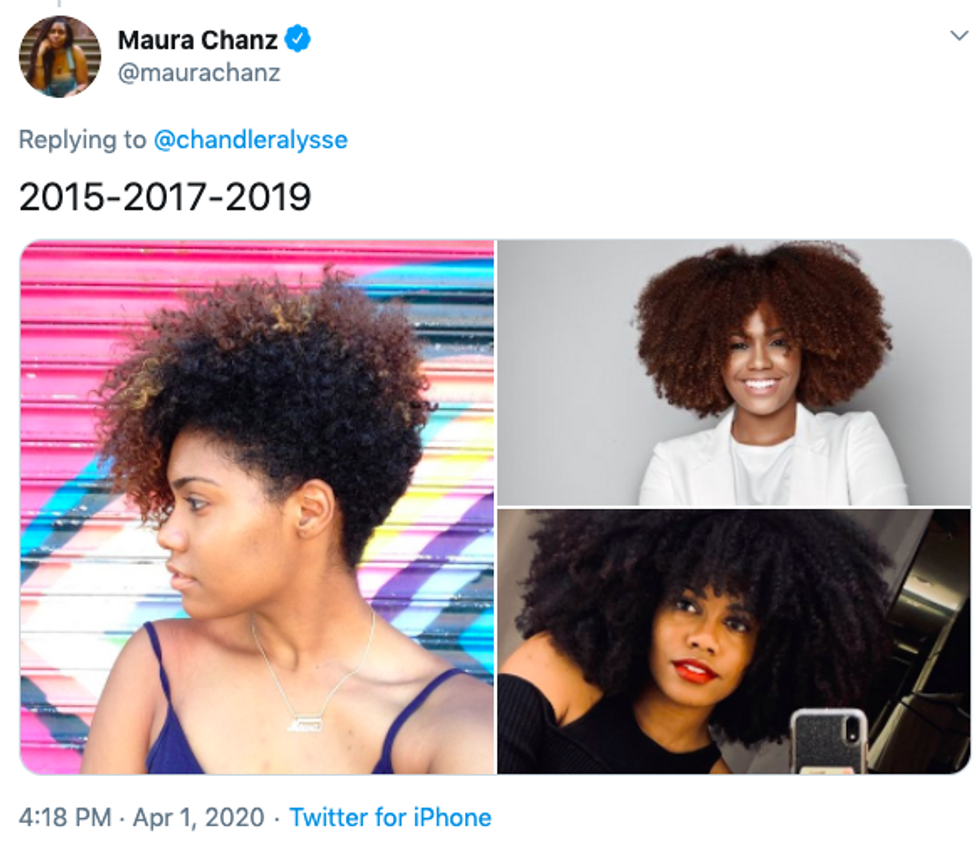 Twitter
Featured image by Pinterest.