---
Ari Lennox is a fairly newcomer to all of our lives as far as the entertainment realm is concerned. But that doesn't mean that she shouldn't be protected at all costs. She exudes a raw, realness that not many (new) artists come packaged with, and her sister-in-our-head vibes keeps us wanting more.
So, when she took to social media to show off her latest haircut, we had so many feels.
Lennox shared the moment on her Instastories, as she simply parted her hair into two sections, sectioned the back off by ponytail and snipped it all off. Then she trimmed several inches more, and finished like, "new hair, who 'dis?!"
Captioning the video, "Happy you year," she took to the 'gram to clear her profile, show off her tapered, conditioned locs, and start the year fresh. And sis was clearly feeling herself because while showing off her new 'do, she posed in various angles and even twerked 'sum a lil' bit. She hasn't given an explanation as to the reason for the cut, but either way, we are here for everything she does.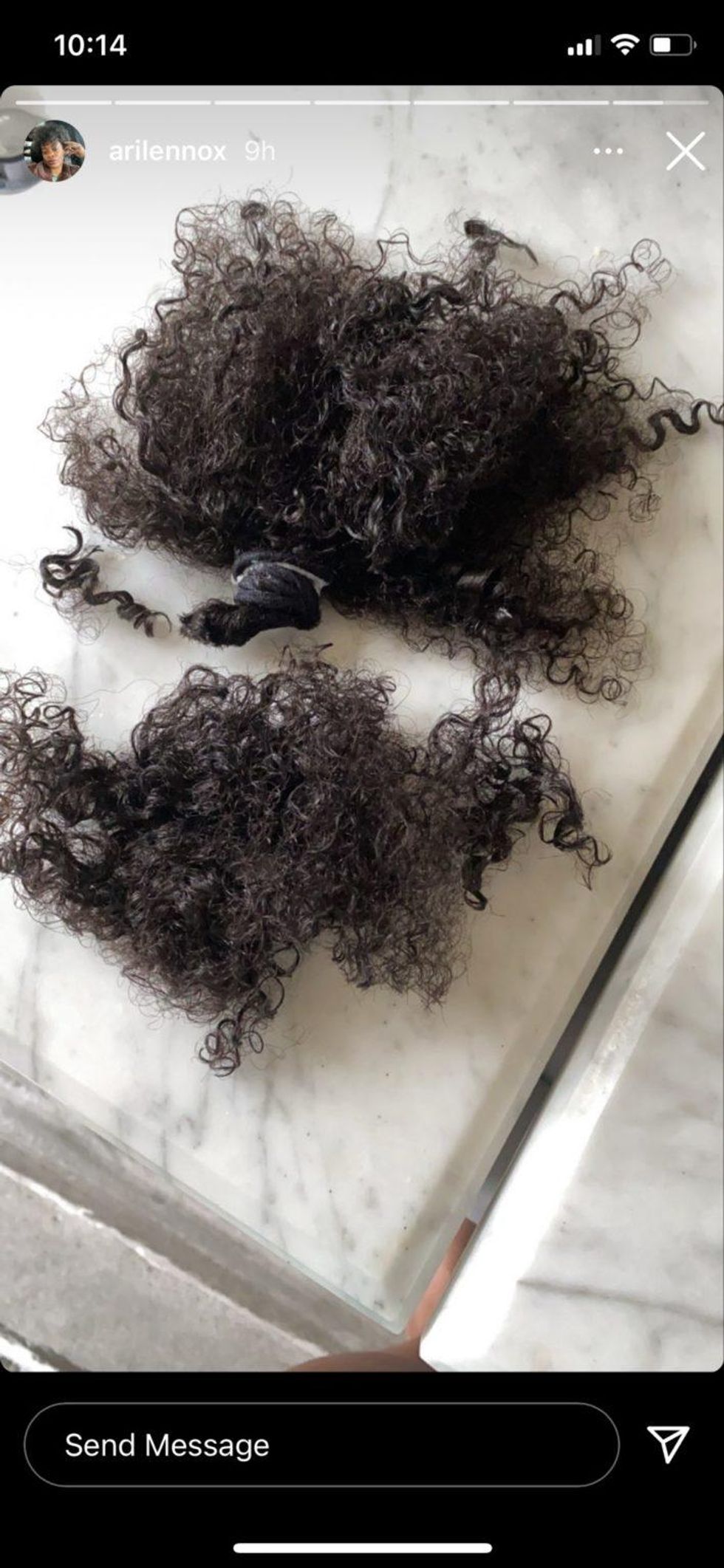 Instagram
And she isn't the only one.
Many other entertainers have taken the plunge as well.
Insecure'sYvonne Orji, who had been rocking natural styles for much of 2020, decided to cut off her hair in the summer. She began the message:
"Woke up this morning and wasn't feeling it. Watched a sermon, and still wasn't feeling it. Laid in bed scrolling online, and didn't feel it then either. Finally decided to get up and said to myself, 'something good will happen to me today.' Showered, got cute, and bumped the essential @kirkfranklin playlist. That's when I felt it: JOY."
She continued:
"My JOY kicked in when I decided to do something about it," she continued. "Now, Every day won't feel as good as a hot Cinnabon fresh out the oven, but you get to CHOOSE how you react to it. Today, I chose to get my joy back, and my prayer is that you choose YOU like never before!"
China Anne McClain of Black Lightning, had a similar notion in mind, when she went low over a year ago. Of her haircut she profoundly noted that women cut their hair for various reasons, with public approval absolutely not being one of them. "I did it because I wanted to," she said. And she suggested that men who put a woman's looks before her character could be blocking their blessing.
"To my women, God handcrafted you into a piece of art. And there's a reason why he made your hair optional. Because you don't need it to be beautiful and to be everything that he made you to be."
Tamar Braxton may have had a tough year, but prior, she was proudly full-on wearing the liberation of going bald.
She captioned a selfie:
"I'm over feeling captive to a wig, weave, people, people's comments & opinions hell...even my OWN feelings! WE can choose to stop these things from having the power and victory over us!! And for me, that starts TODAY."
At the end of the day, we are here for any choice that black women make for themselves--from jobs to hair. Haircuts signify different things for different women. So whether you choose to grow it out, chop it off, or shave it off, our vote will always be to do what you want to do. #itsjusthair
Are you a member of our insiders squad? Join us in the xoTribe Members Community today!

Featured image via Ari Lennox/Instagram