Temperature is the dominant factor when craving a thirst quenching drink.
---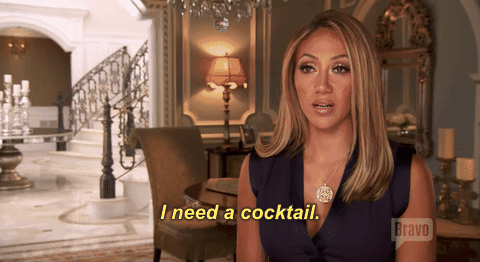 media3.giphy.com
The heat hits us hard with a lot of sweat drenching and brow wiping moments. But have no fear, you can still get your alcohol on without fear of sweating off your face beat, thanks to a few cooling summer-inspired concoctions. Below are a few summer drinks perfect for an instant cool down.

Peach and Bourbon Arnold Palmer
This classic refreshment gets a little twist with the addition of peach liqueur and bourbon. Find this recipe here.
Featured image by Shutterstock